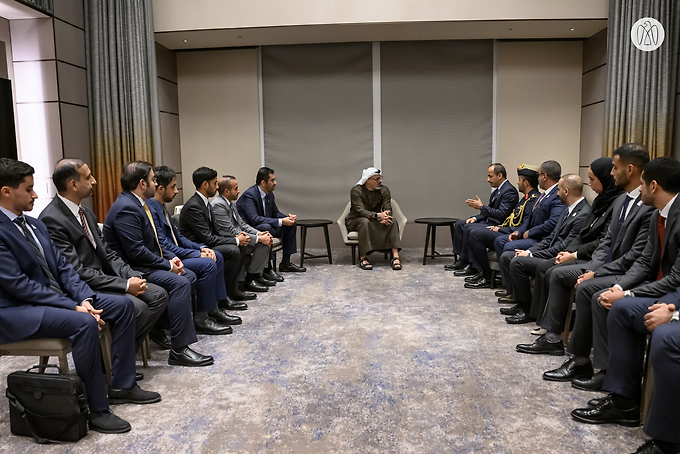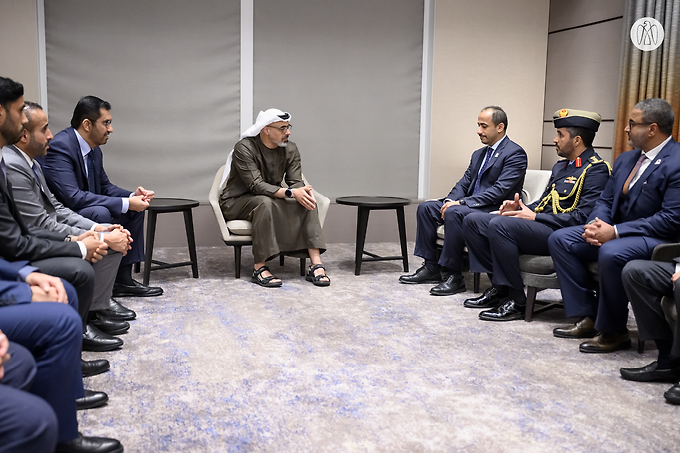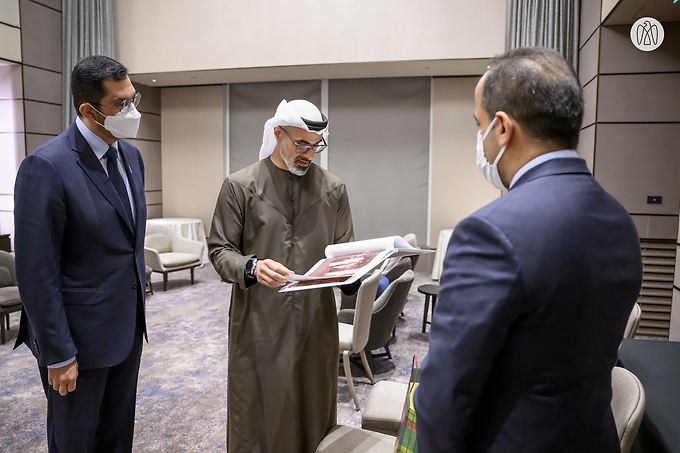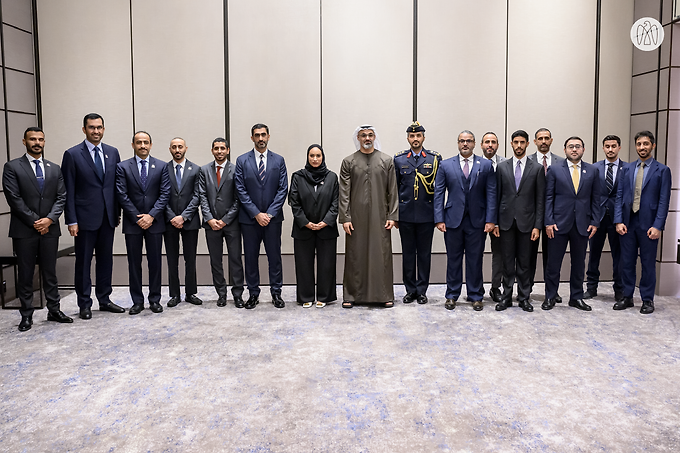 His Highness Sheikh Khaled bin Mohamed bin Zayed Al Nahyan, member of the Abu Dhabi Executive Council and Chairman of the Abu Dhabi Executive Office, has met with UAE Embassy staff, military attaché representatives and Japan-based ADNOC employees, in Tokyo.
His Highness conveyed the greetings of His Highness Sheikh Mohamed bin Zayed Al Nahyan, President of the UAE, and His Highness Sheikh Mohammed bin Rashid Al Maktoum, Vice President of the UAE, to members of the diplomatic mission. He thanked them for their efforts and dedication to ensuring the interests of the nation, and for nurturing strong bilateral ties between the UAE and Japan.
His Highness praised the role played by the diplomatic mission in building bridges of communication with Japan, the government and its people, and the mission's importance in advancing cooperation between Abu Dhabi and Tokyo towards broader horizons through strategic partnerships that achieve the two nations' aspirations, advance their shared interests, and realise their respective visions for progress.
During the reception, His Highness also met with ADNOC employees working in Japan on partnership projects between ADNOC and leading Japanese energy companies. His Highness expressed his pride in their highly skilled work, which further strengthens the UAE's position as a leading energy provider.
His Highness was accompanied by His Excellency Dr. Sultan Ahmed Al Jaber, Minister of Industry and Advanced Technology, UAE Special Envoy to Japan, and Managing Director and CEO of ADNOC, as well as His Excellency Shehab Ahmed Al Fahim, UAE Ambassador to Japan, and a number of officials from the Ministry of Foreign Affairs and International Cooperation.