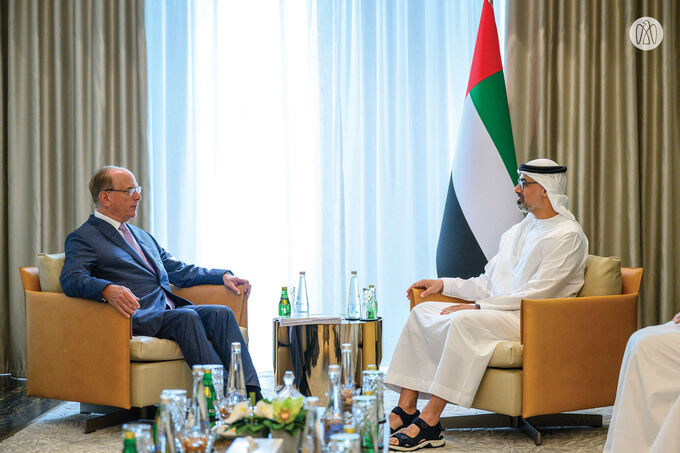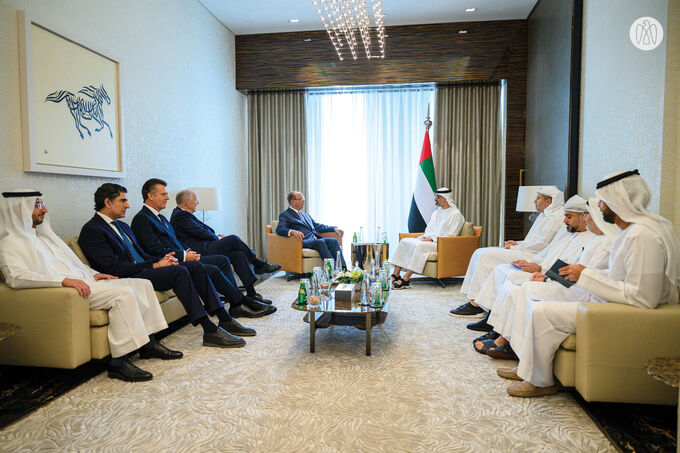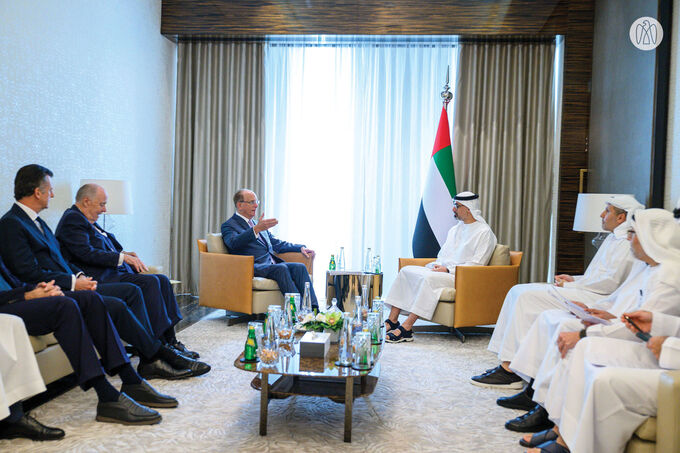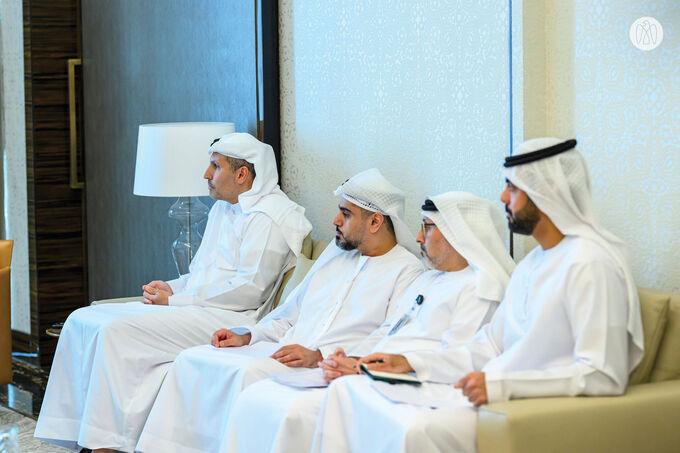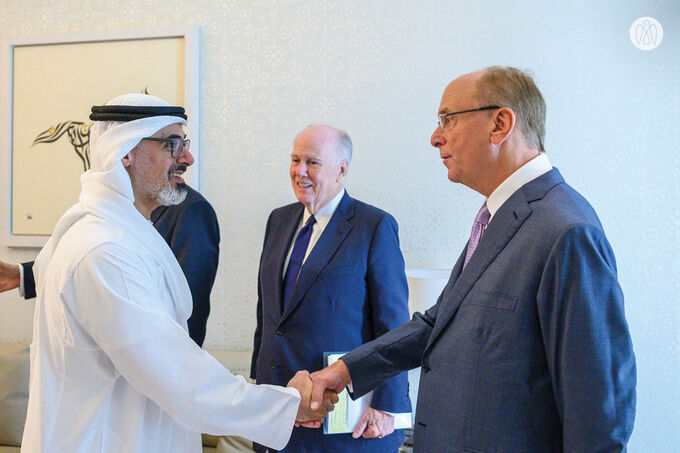 His Highness Sheikh Khaled bin Mohamed bin Zayed Al Nahyan, Crown Prince of Abu Dhabi and Chairman of the Abu Dhabi Executive Council, has met with Larry Fink, Chairman and CEO of leading asset management company BlackRock.
During the meeting, they discussed opportunities available for global investors and international companies in the UAE. His Highness also highlighted how Abu Dhabi's business-friendly ecosystem supports companies, particularly within renewable energy and innovative technological solutions, to further accelerate the growth of a knowledge-based economy and drive sustainable economic growth across priority sectors.
The meeting also involved discussions on the facilities, incentives, and flexible but robust regulatory framework offered by Abu Dhabi, which are attracting global companies to establish operations in the emirate as a way of expanding their business in the Middle East and North Africa (MENA) region.
The meeting was also attended by His Excellency Khaldoon Khalifa Al Mubarak, Chairman of the Executive Affairs Authority, and Managing Director and Group CEO of Mubadala Investment Company; His Excellency Ahmed Jasem Al Zaabi, Chairman of the Abu Dhabi Department of Economic Development; His Excellency Saif Saeed Ghobash, Secretary General of the Abu Dhabi Executive Council; and Waleed Al Mokarrab Al Muhairi, Deputy Group CEO of Mubadala Investment Company.