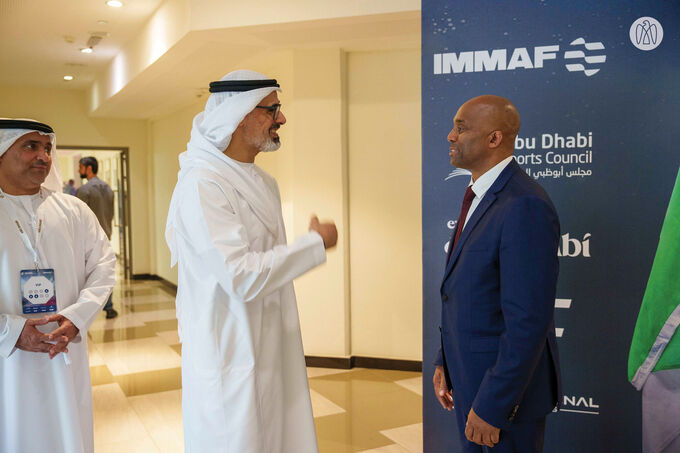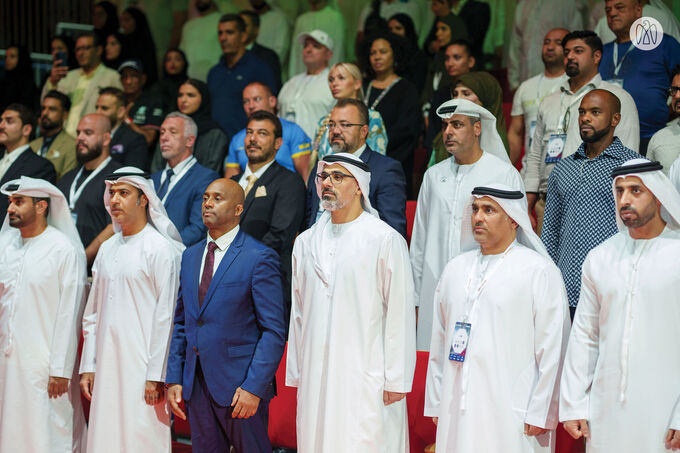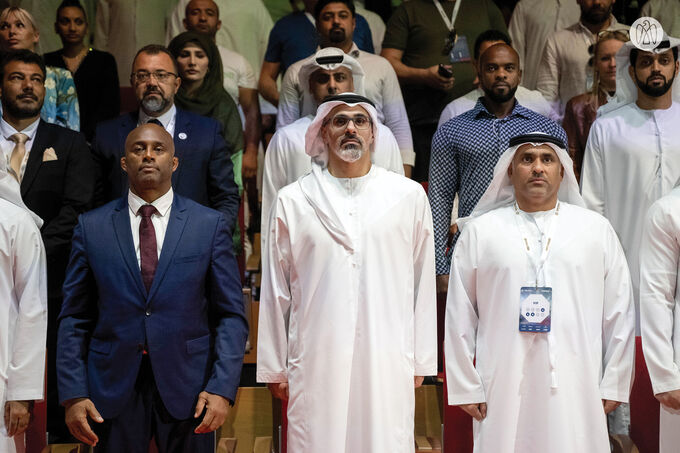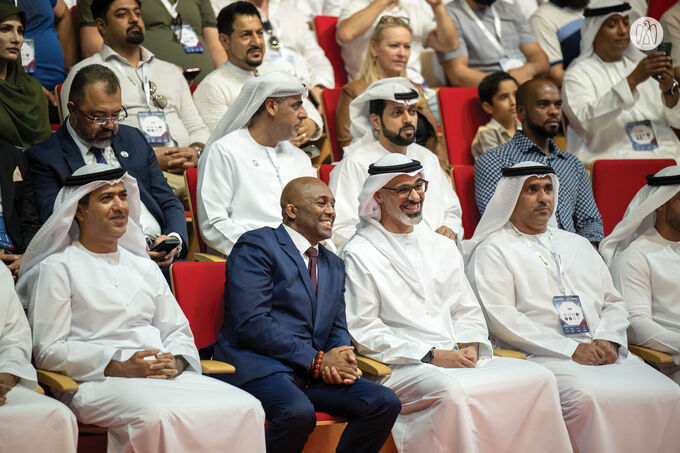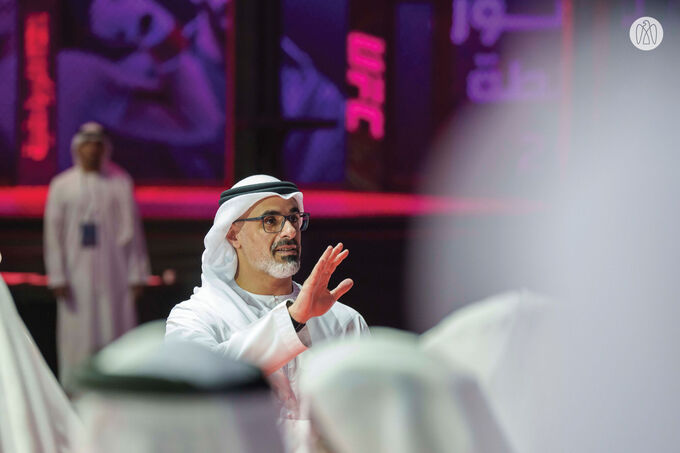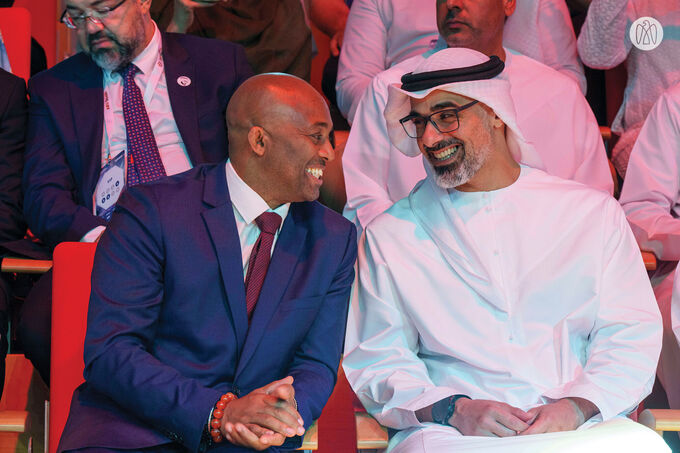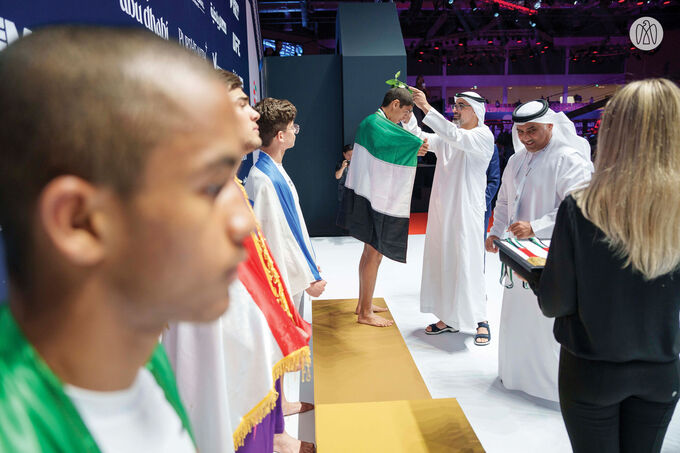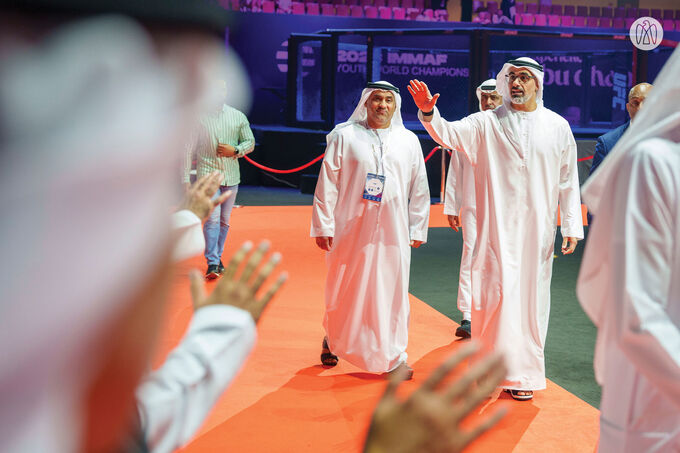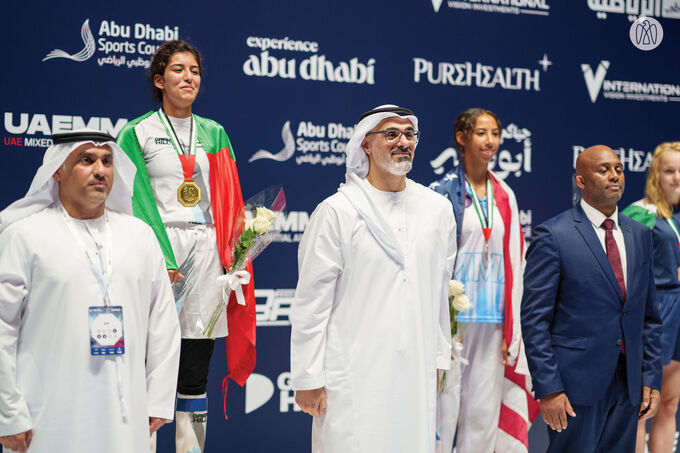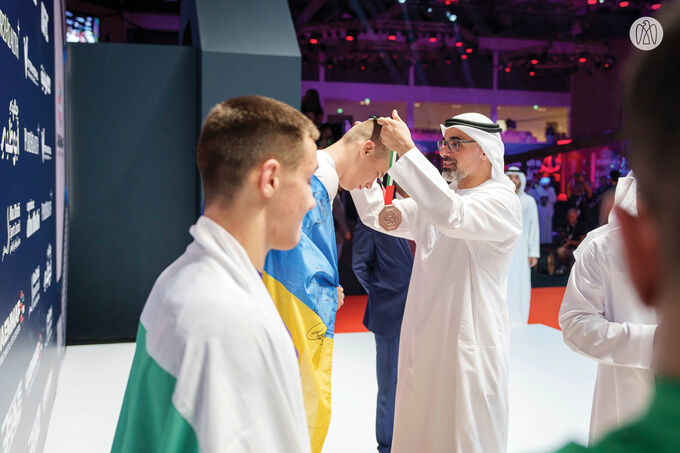 His Highness Sheikh Khaled bin Mohamed bin Zayed Al Nahyan, Crown Prince of Abu Dhabi and Chairman of Abu Dhabi Executive Council, has inaugurated the 4th IMMAF Youth World Championships, being held in Abu Dhabi under His Highness' patronage from August 2-5 at Mubadala Arena in Zayed Sports City.
His Highness presented medals to the winners of Thursday's competitions, praising the level of talent exhibited by athletes participating in the tournament. HH also commended the efforts of the UAE Jiu-Jitsu and Mixed Martial Arts Federation in strengthening the UAE's position on the global sports map by growing the appeal of the sport, nurturing new talent and showcasing Abu Dhabi's infrastructure and facilities that make it an ideal destination to host major international competitions.
Also present were His Highness Sheikh Hamdan bin Sultan bin Hamdan Al Nahyan; board members of the UAE Jiu-Jitsu and Mixed Martial Arts Federation; and government officials.
His Excellency Abdel Moneim Al Hashemi extended his gratitude to His Highness Sheikh Khaled, thanking him for his patronage of the championship and his participation in crowning the winners. He emphasized that the UAE athletes are fortunate to have the unwavering support of their leaders, which serves as the greatest guarantee of Emirati success and achievement.
His Excellency added, "The competitions of the IMMAF Youth World Championships have been nothing short of extraordinary. The talent displayed by the athletes from around the world is a testament to the growing popularity and global appeal of MMA. Abu Dhabi's hosting of the World Championship for the second consecutive year reflects the unwavering trust it enjoys from the IMMAF and showcases its superior organizational capabilities and advanced sports infrastructure. Over the past two decades, Abu Dhabi has successfully organized and hosted numerous world-class tournaments in various combat sports, attracting thousands of talented athletes, renowned stars, and influential personalities from around the globe."