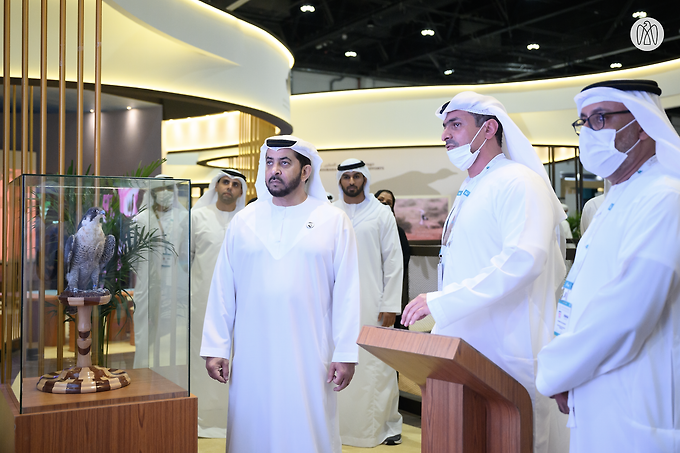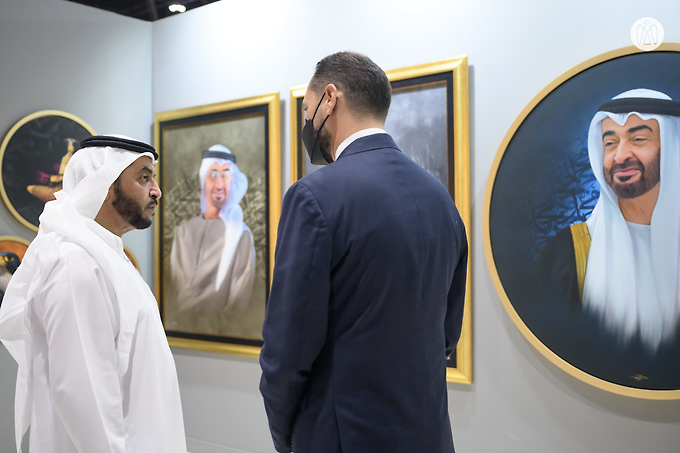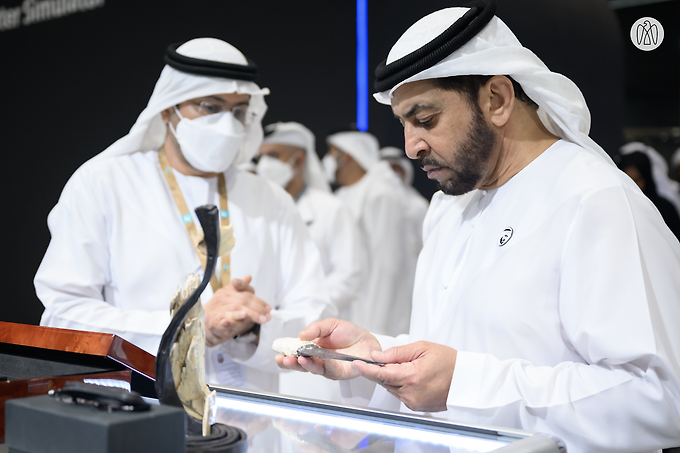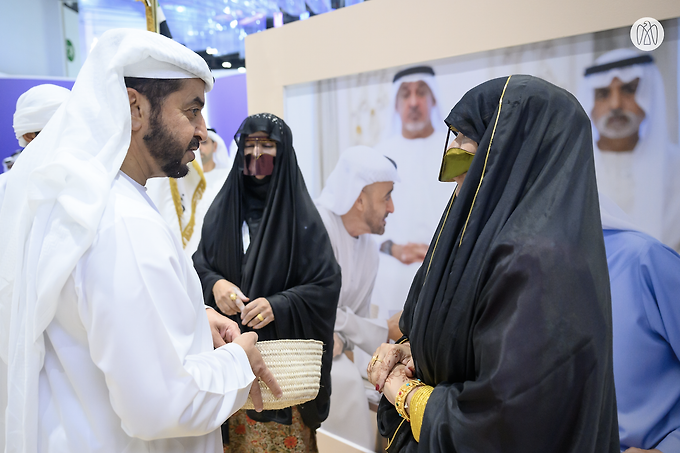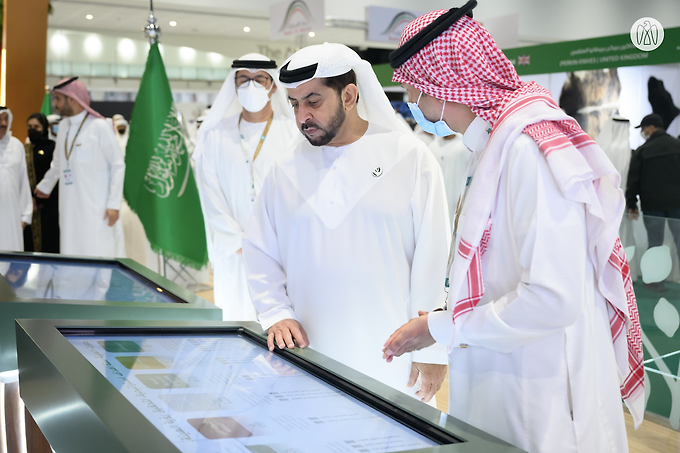 H.H. Sheikh Hamdan bin Zayed Al Nahyan, Ruler's Representative in Al Dhafra Region, and Chairman of the Emirates Falconers' Club (EFC), today visited the Abu Dhabi International Hunting and Equestrian Exhibition (ADIHEX).
The event, held under the patronage of Sheikh Hamdan and organised by EFC, will run from 26th September until 2nd October, 2022, at the Abu Dhabi National Exhibition Centre (ADNEC).
Sheikh Hamdan was accompanied during his tour by Mohamed bin Hamdan bin Zayed Al Nahyan; Rashid bin Hamdan bin Zayed Al Nahyan; Awaidha Murshed Al Marar, Chairman of the Abu Dhabi Department of Energy (DoE); Majid Al Mansouri, Secretary-General of the Emirates Falconers' Club and Chairman of the Higher Organising Committee of ADIHEX; Ahmed Matar Al Dhaheri, Director of the Ruler's Representative Office in Al Dhafra Region; Issa Hamad Boushehab, Advisor to the Chairman of the Emirates Red Crescent; Nasser Mohammed Al Mansouri, Under-Secretary of the Ruler's Representative's Court in the Al Dhafra Region; Khadim Abdulla Aldarei, Co-founder and Managing Director of Al Dahra Holding; Dr. Shaikha Salem Al Dhaheri, Secretary-General of the Environment Agency – Abu Dhabi (EAD); and a number of senior officials.
During his tour, Sheikh Hamdan stopped at a number of pavilions and the stands of local and foreign companies participating in the exhibition, in which more than 900 companies and brands from 58 countries are participating.
He was briefed on the heritage, cultural and artistic activities of the exhibition related to hunting and equestrian sport, and the efforts and practical plans made by the various participating parties to preserve environmental and heritage life and spread awareness on the culture of hunting.
Sheikh Hamdan praised the continuous support of President His Highness Sheikh Mohamed bin Zayed Al Nahyan to cultural heritage to enhance its role in preserving the environment and sustainable fishing.
"ADIHEX reflects the ancient heritage of the people of the region and strives to preserve their customs, traditions, values, crafts and professions practiced by them in the past," he said, adding that the UAE blazes a trail in diligently working to preserve its heritage gains and revive its original vocabulary and components to instill them in the hearts of future generations.
Sheikh Hamdan applauded the great efforts made by ADIHEX Organising Committee and its interest in diversifying performances and creating events that introduce new generations to authentic heritage.