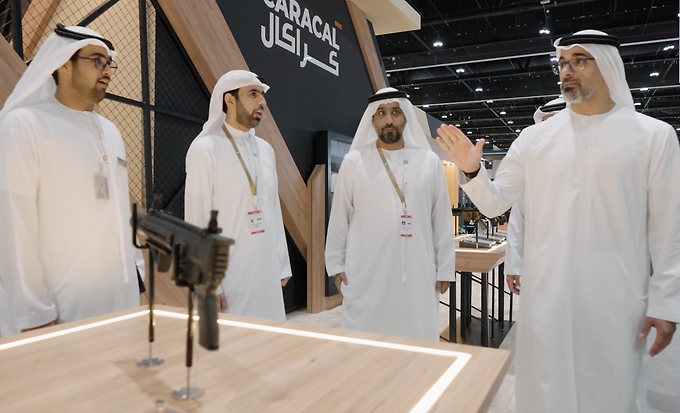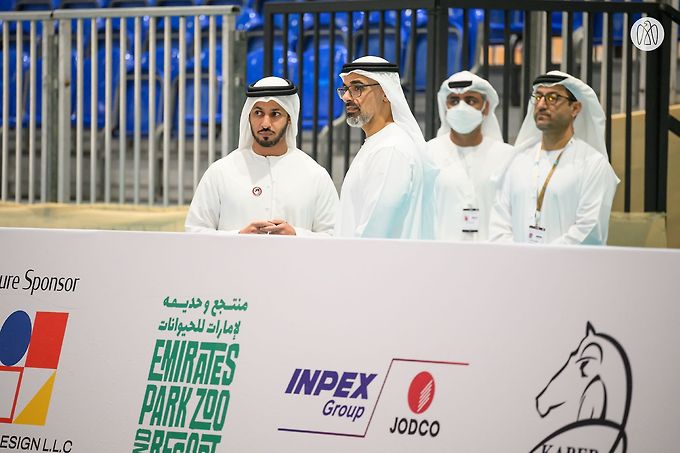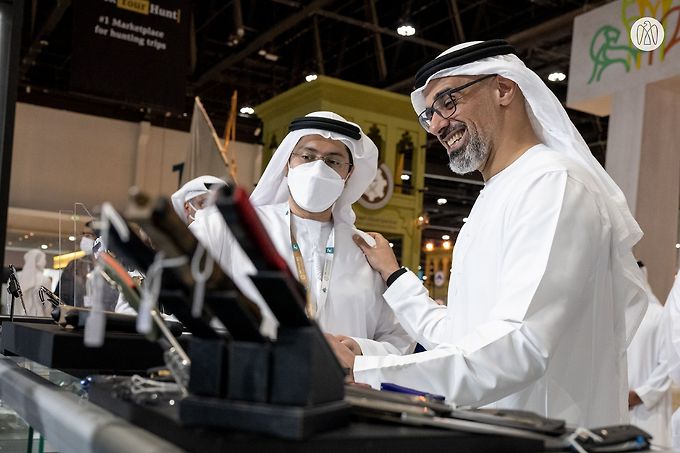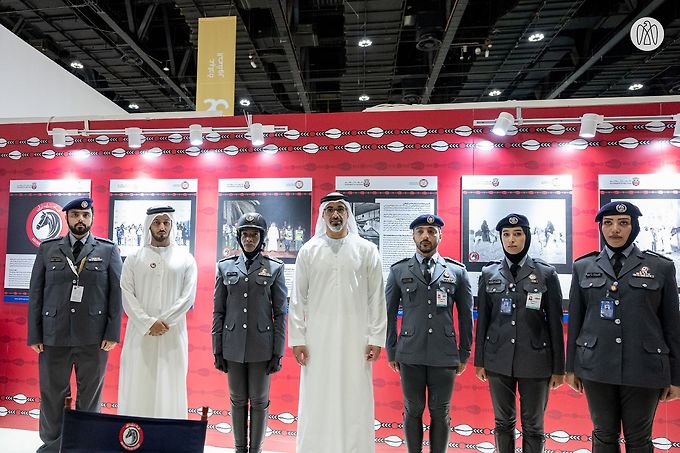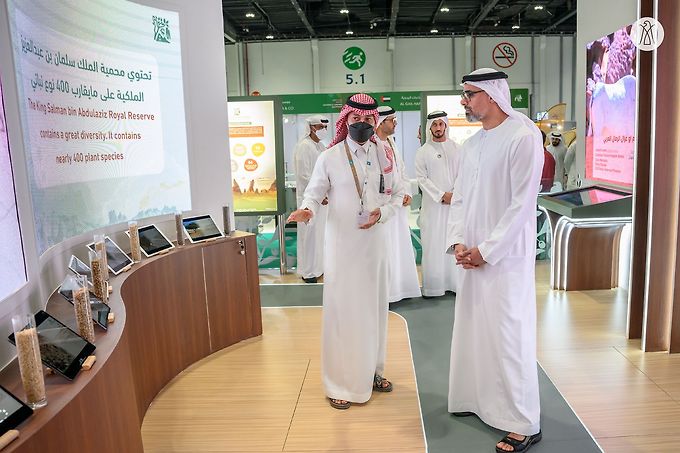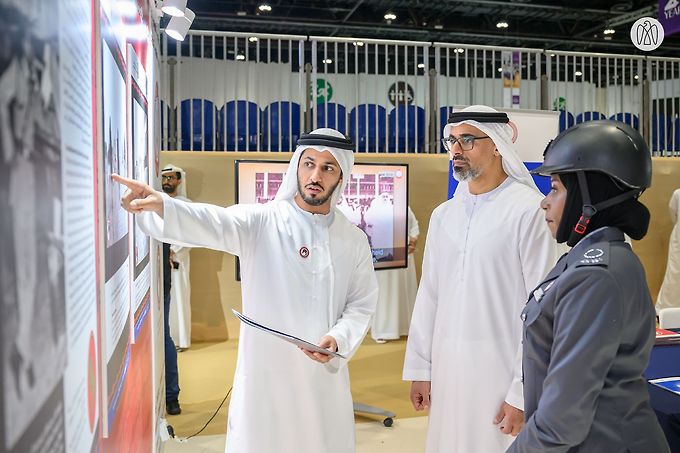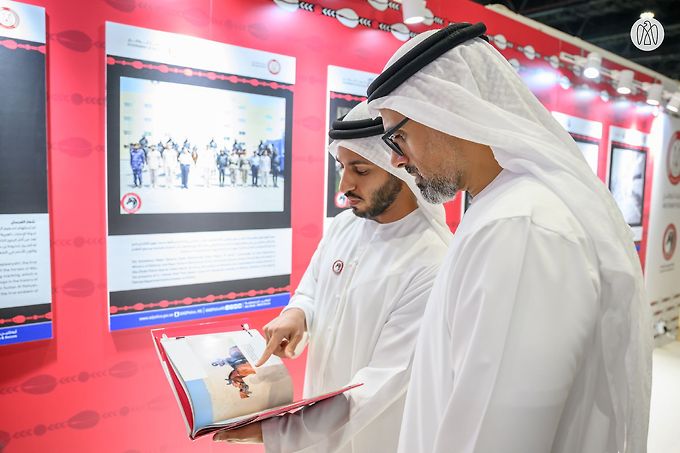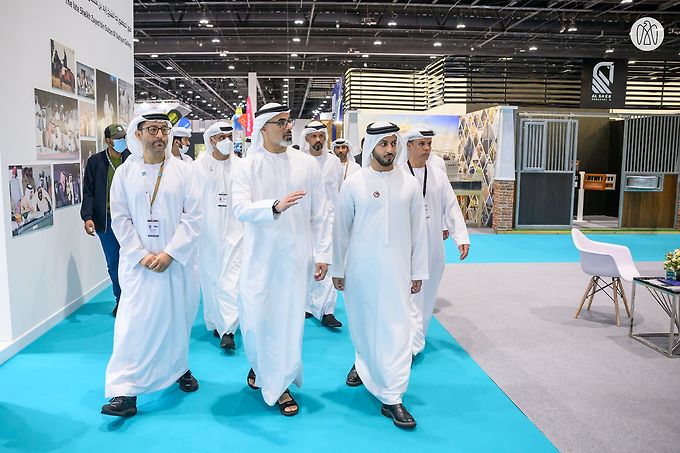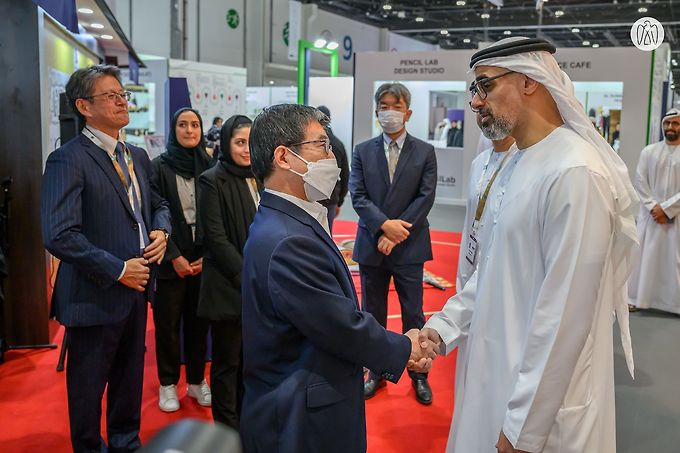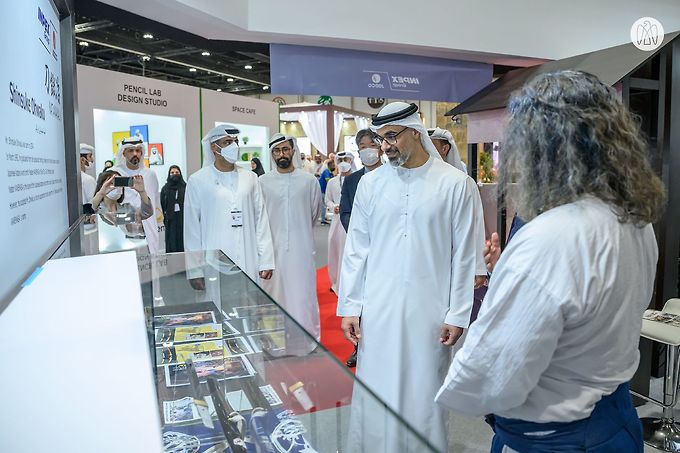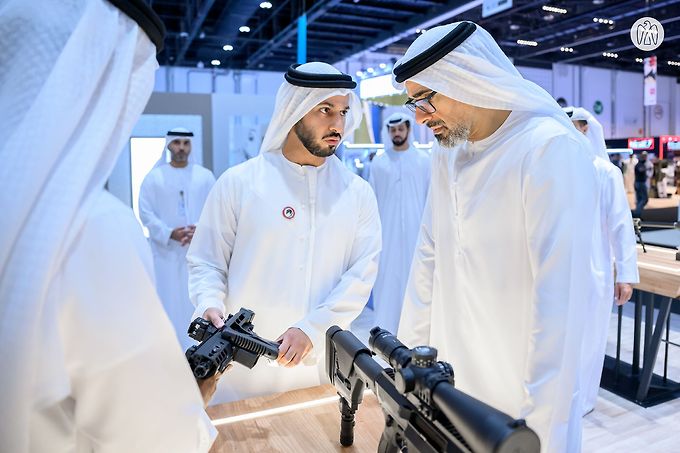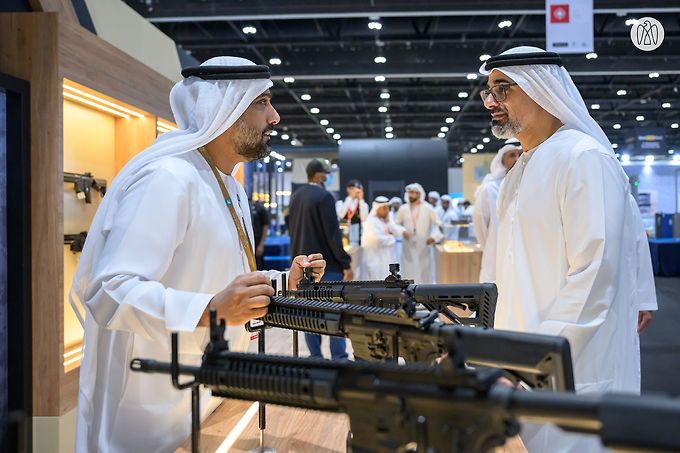 His Highness Sheikh Khaled bin Mohamed bin Zayed Al Nahyan, member of the Abu Dhabi Executive Council and Chairman of the Abu Dhabi Executive Office, has visited the 19th edition of Abu Dhabi International Hunting and Equestrian Exhibition (ADIHEX). The event is being held at Abu Dhabi National Exhibition Centre (ADNEC) until 2 October.
His Highness was accompanied by Lt. Colonel Staff Pilot Sheikh Zayed bin Hamad bin Hamdan Al Nahyan, Director of the Special Patrols Department in the Criminal Security Sector at Abu Dhabi Police, His Excellency Majid Ali Al Mansouri, Chairman of the Higher Organizing Committee of ADIHEX, and His Excellency Humaid Matar Al Dhaheri, Managing Director and Group Chief Executive Officer of Abu Dhabi National Exhibitions Company (ADNEC).
During the tour, His Highness was briefed on the latest initiatives launched by Abu Dhabi Police Cavalry and praised their efforts in incorporating equestrianism as a national heritage practice within the policing ecosystem. His Highness also visited a number of local, regional and international stands, where he reviewed the latest exhibits, products and technology solutions being used to protect the environment and champion sustainable hunting practices. This year's edition is hosting 900 exhibitors from 59 countries, under the theme 'Sustainability and heritage: a reborn aspiration'.
ADIHEX is the largest exhibition of its kind in the MENA region. The 2022 edition, which is taking place over seven days, is expecting more than 105,000 visitors.