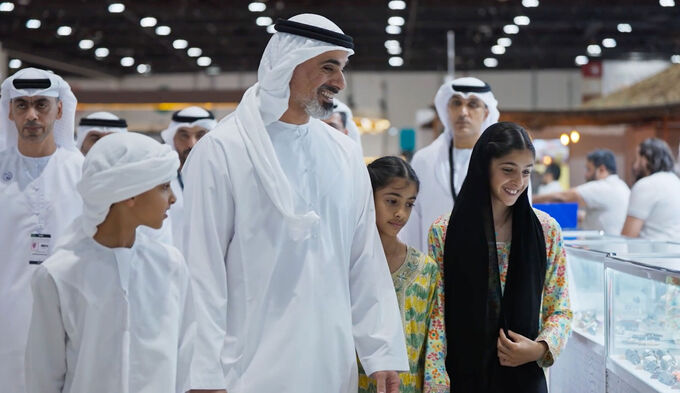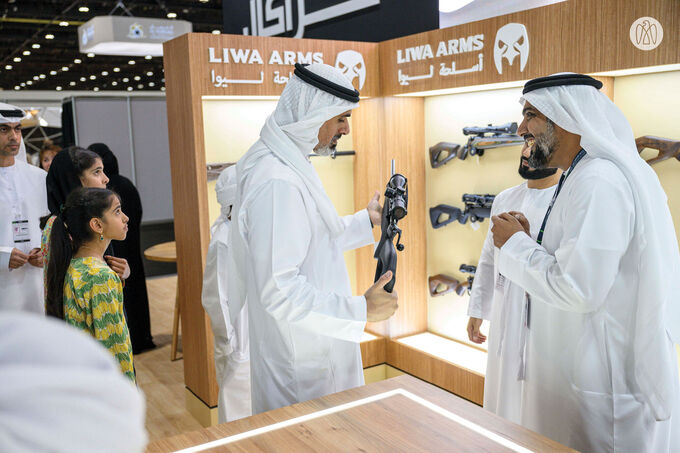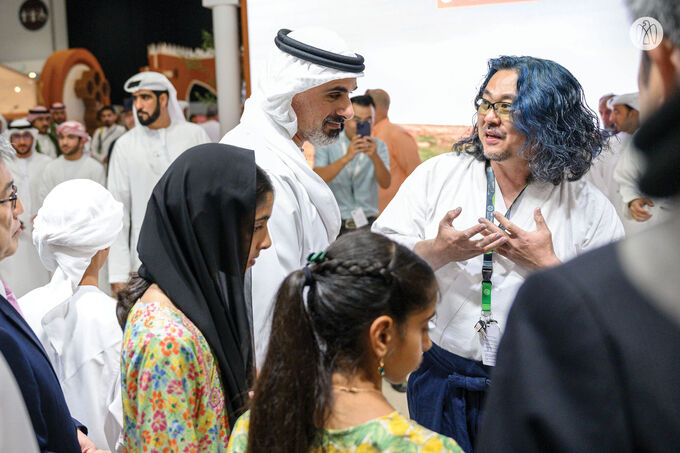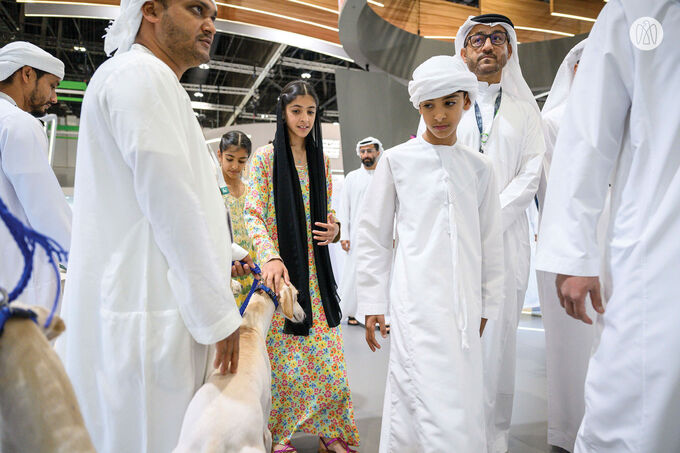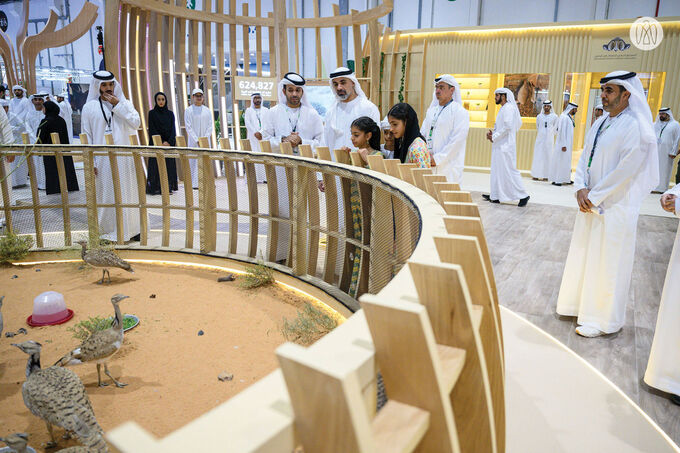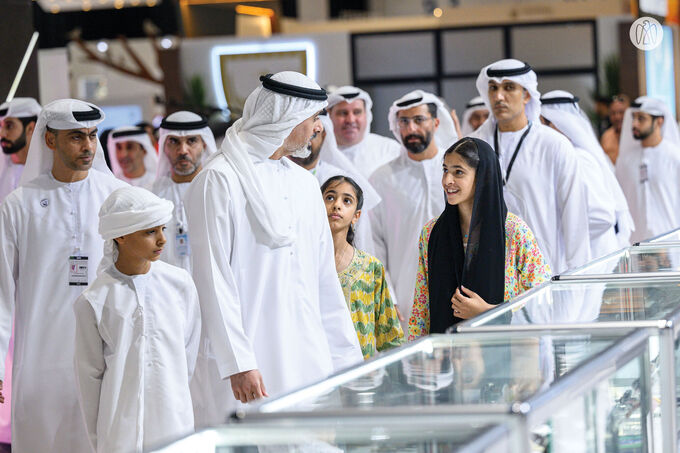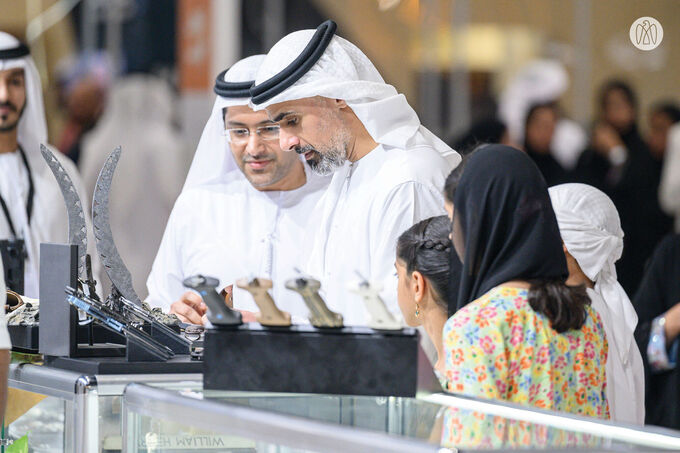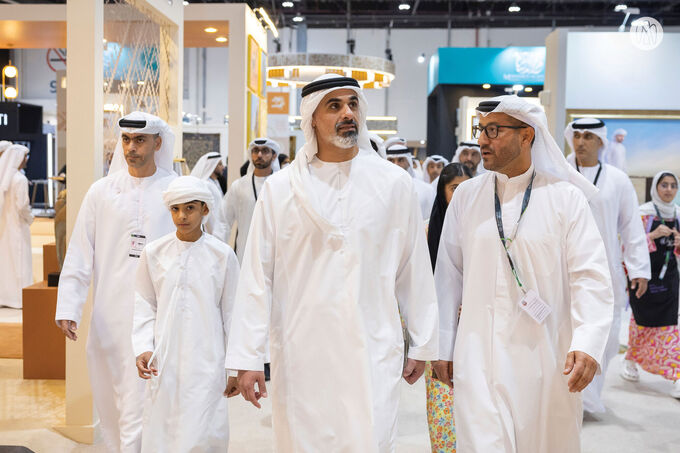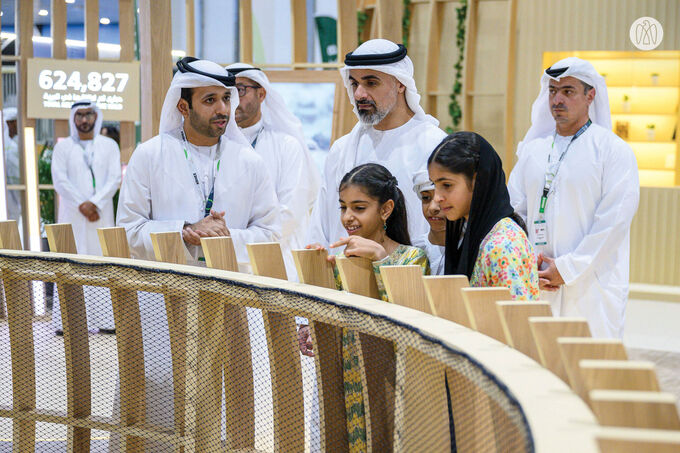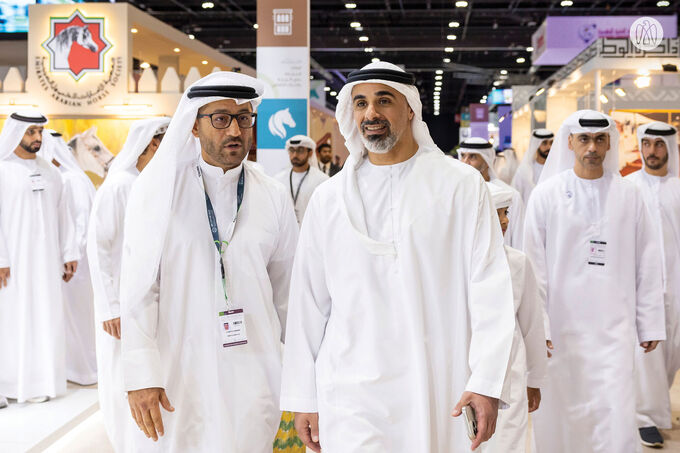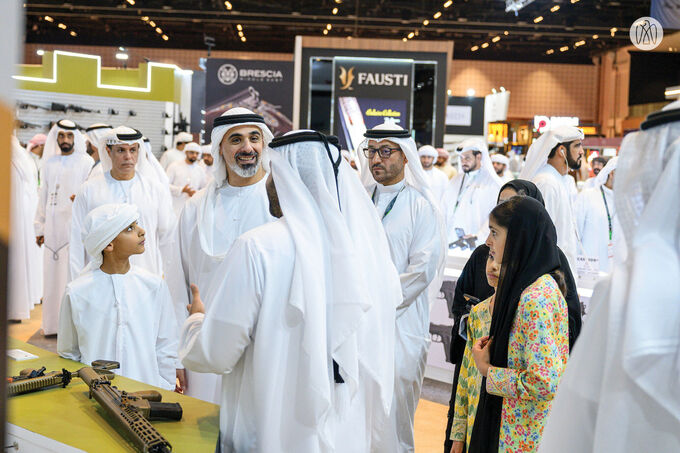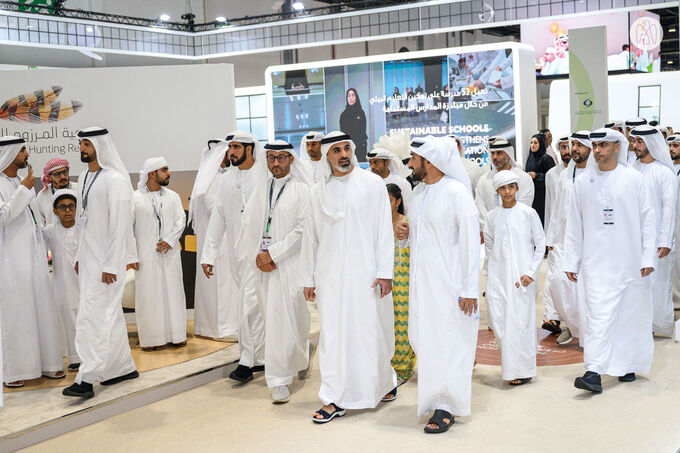 His Highness Sheikh Khaled bin Mohamed bin Zayed Al Nahyan, Crown Prince of Abu Dhabi and Chairman of the Abu Dhabi Executive Council, has visited the 20th edition of Abu Dhabi International Hunting and Equestrian Exhibition (ADIHEX), held under the patronage of His Highness Sheikh Hamdan bin Zayed Al Nahyan, the Ruler's Representative in Al Dhafra and President of the Emirates Falconers' Club.
The event is taking place at Abu Dhabi National Exhibition Centre (ADNEC) until 8 September under the theme Sustainability and Heritage... A Reborn Aspiration.
His Highness commended the exhibition for its role in preserving Emirati heritage and ensuring the continued appeal of time-honoured customs linked to falconry and horsemanship, as well as instilling the values behind local traditions in the hearts of youth.
His Highness praised the organising committee for its regional and international efforts in promoting local culture and traditional craftsmanship, underscoring the uniqueness and authenticity of Emirati traditions and how they reinforce pride in national identity.
During his visit, His Highness toured exhibitor pavilions and displays, and was briefed on innovations in equestrianism, falconry and hunting, which are helping grow their appeal. His Highness also reviewed products and technology solutions that are helping enhance the environmental sustainability of local traditional practices.
His Highness was accompanied by his children, as well as His Excellency Major General Staff Pilot Faris Khalaf Al Mazrouei, Commander-in-Chief of Abu Dhabi Police and Chairman of the Cultural Programs and Heritage Festivals Committee - Abu Dhabi; and His Excellency Majid Ali Al Mansouri, Chairman of the Higher Organising Committee of ADIHEX and Secretary-General of the Emirates Falconers' Club.
The largest event of its kind in the Middle East and North Africa region, ADIHEX is organised by the Emirates Falconers' Club. The new edition features more than 200 activities and workshops, enabling visitors to experience the latest innovations and cutting-edge products in hunting, equestrianism, adventure, nature, and heritage. The current event has attracted more than 1,220 exhibitors and brands representing 65 countries, including 640 local and international exhibitors and 580 global brands across 11 sectors of the exhibition, covering a total area of up to 65,000 square metres.