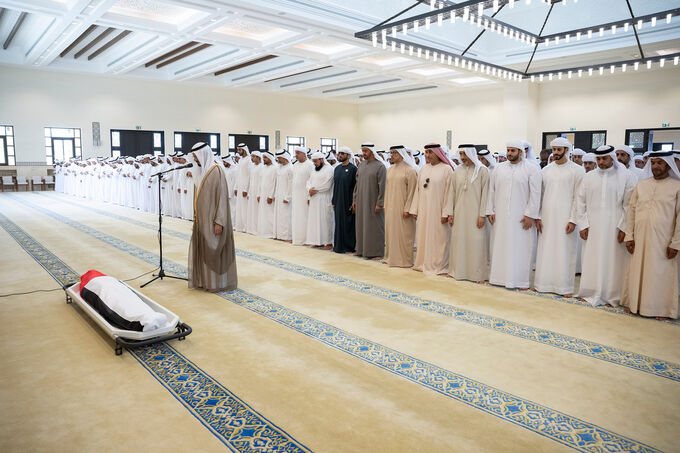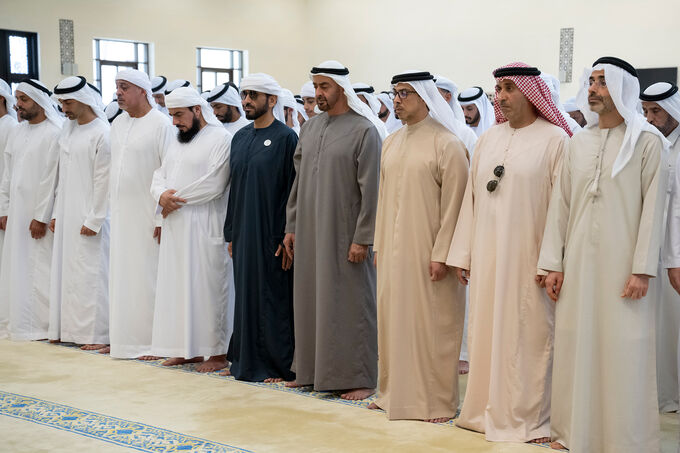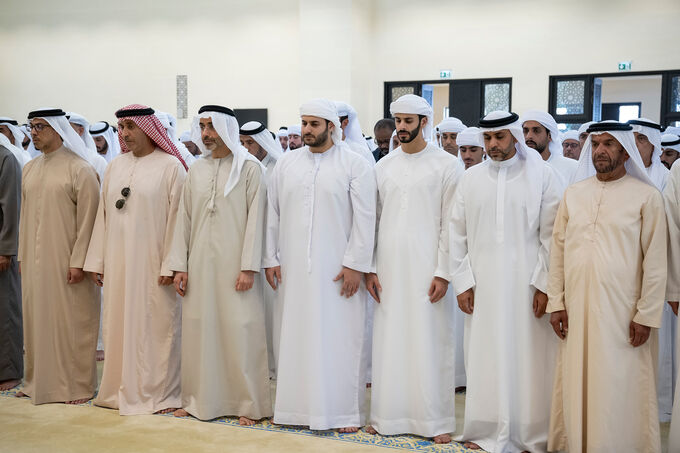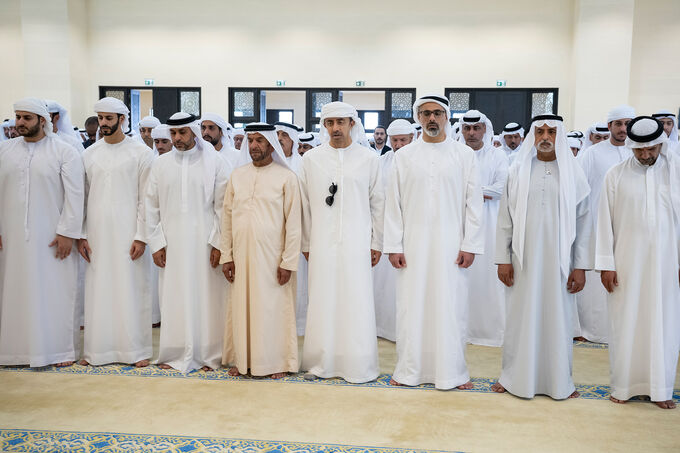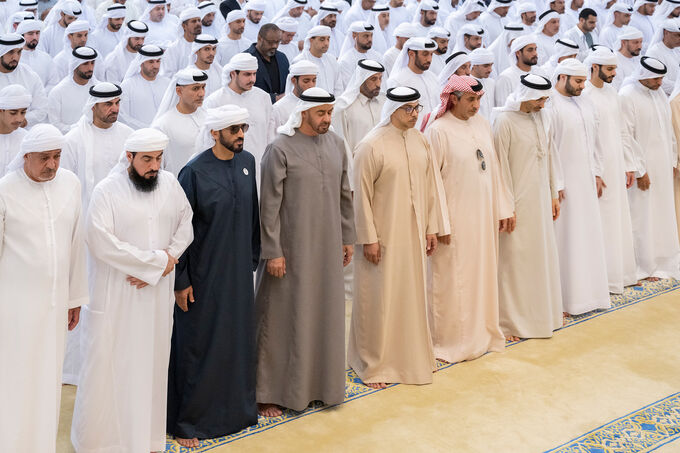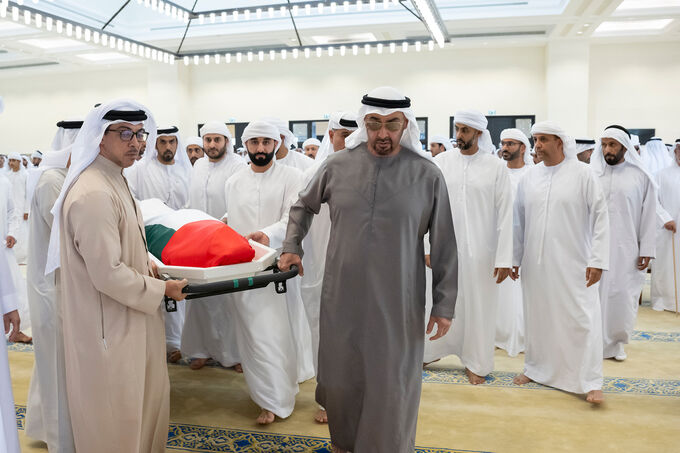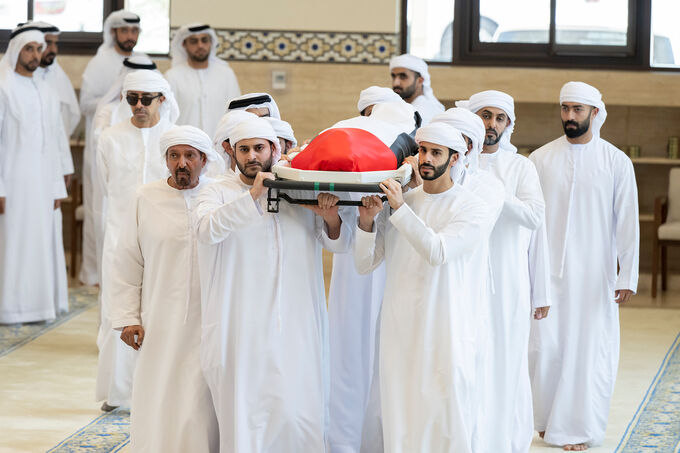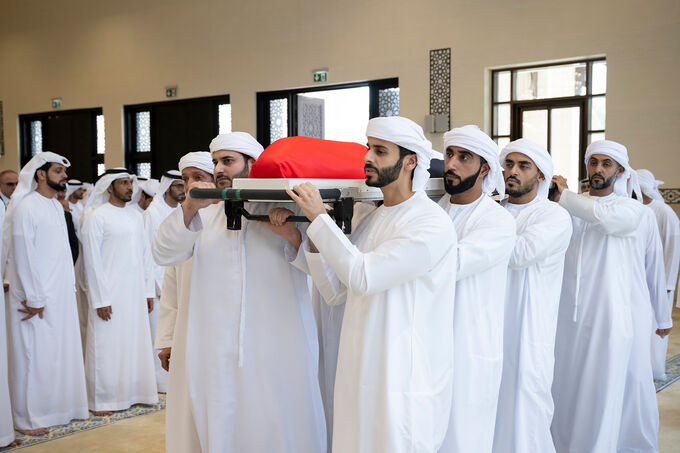 President His Highness Sheikh Mohamed bin Zayed Al Nahyan performed the funeral prayer today for the late Sheikh Saeed bin Zayed Al Nahyan, at Sheikh Sultan bin Zayed the First Mosque in Abu Dhabi.
Also present at the prayer were Their Highnesses the Sheikhs of the Al Nahyan family. The worshippers prayed to God to grant peace and mercy to the deceased, and that he be rewarded for a life dedicated to serving his country and its people.
They also prayed for patience and solace during this time of loss. "We belong to Allah and to Him we shall return".
Following the funeral prayer, His Highness Sheikh Mohamed, along with the Al Nahyan Sheikhs, proceeded to Al Bateen Cemetery in Abu Dhabi where the late Sheikh Saeed was laid to rest.