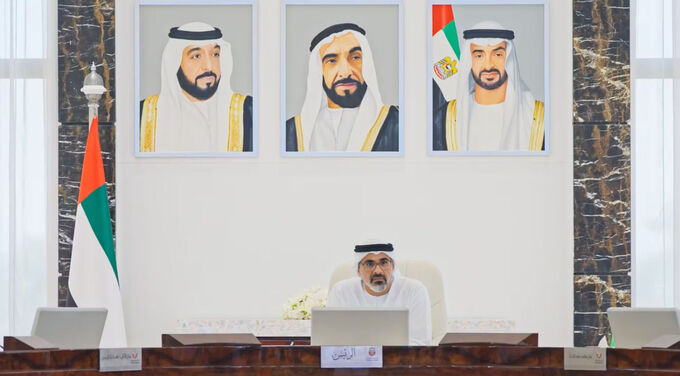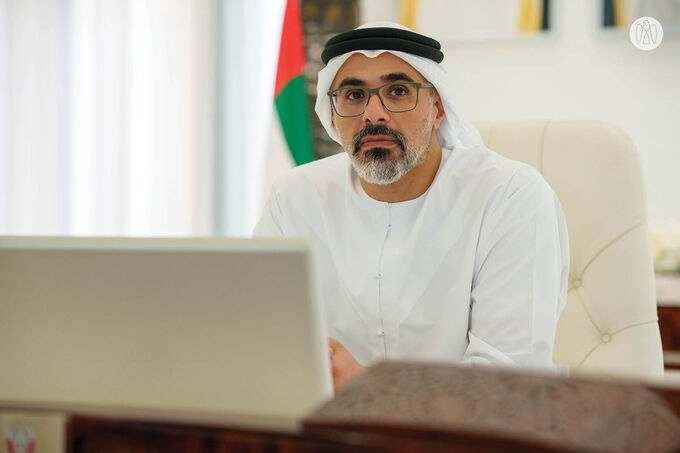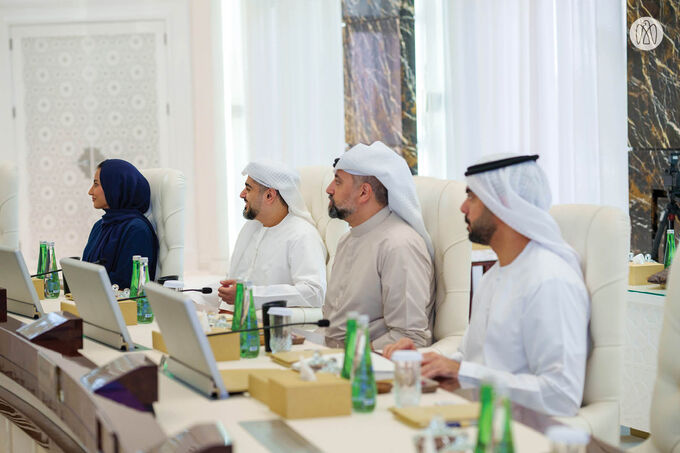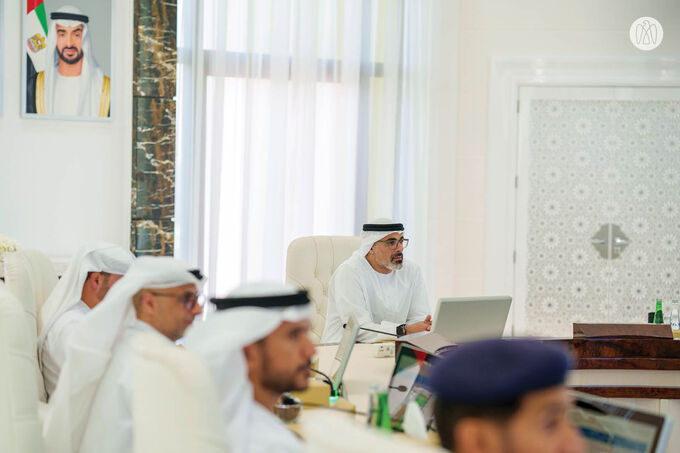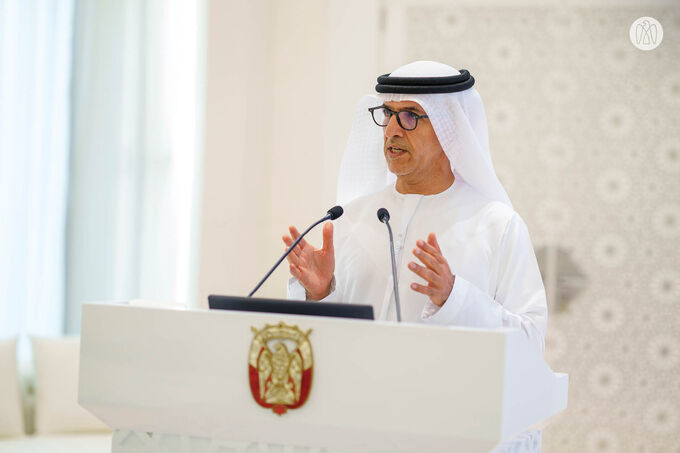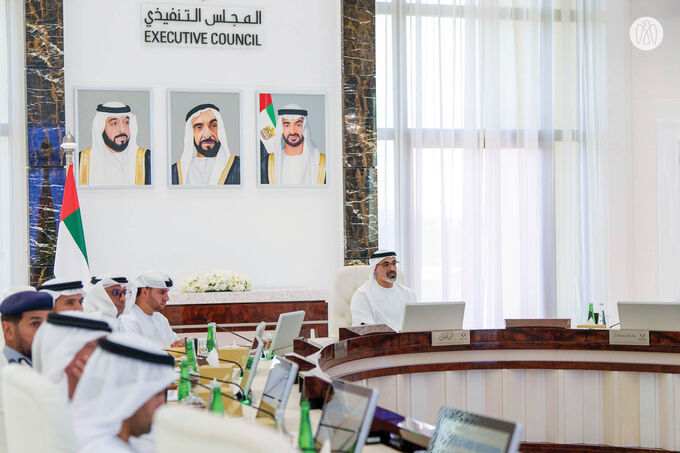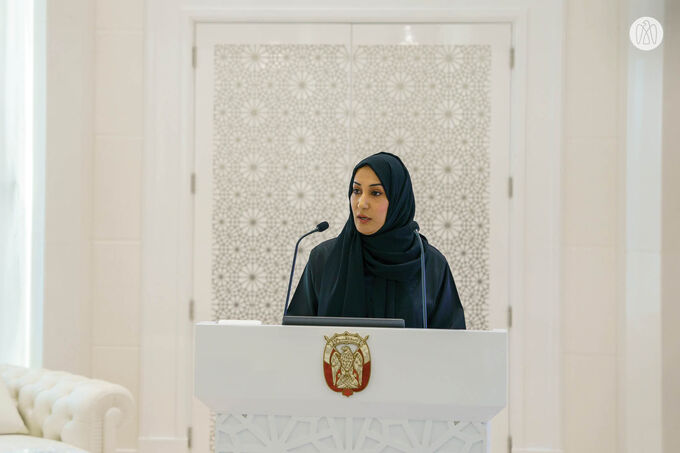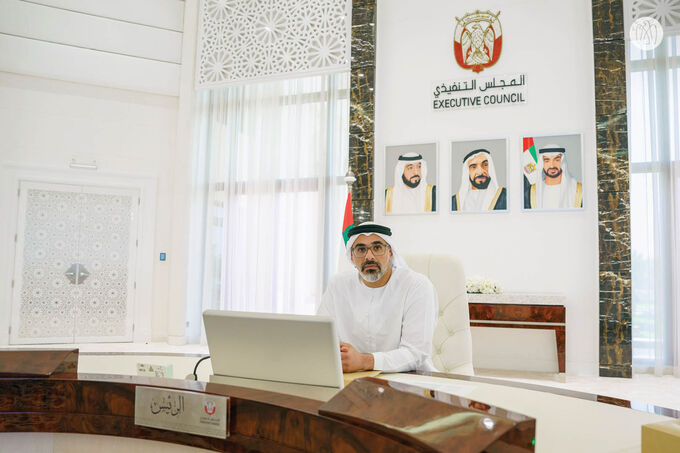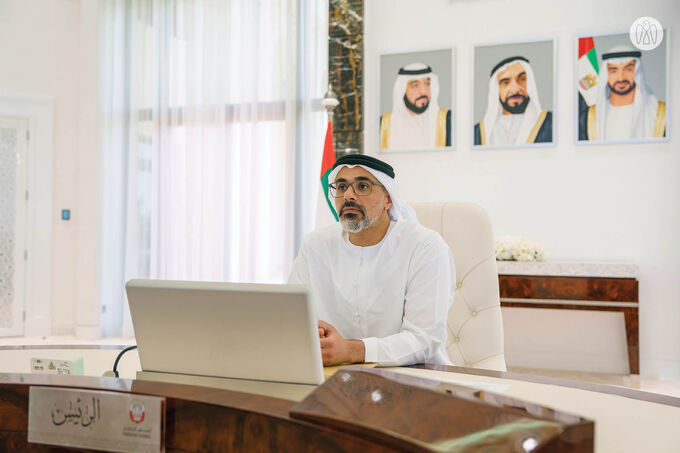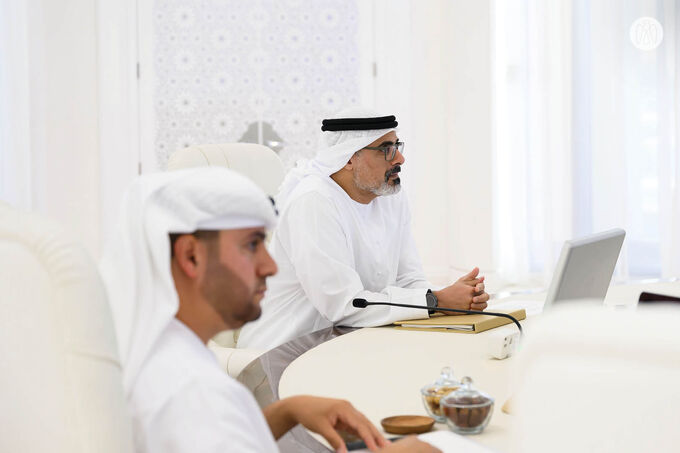 His Highness Sheikh Khaled bin Mohamed bin Zayed Al Nahyan, Crown Prince of Abu Dhabi and Chairman of the Abu Dhabi Executive Council, has chaired a meeting of the council in which he approved the Abu Dhabi Family Wellbeing Strategy, the Public Nurseries Project, and the Abu Dhabi Climate Change Strategy.
The council reviewed progress made by government entities in Abu Dhabi, as well as plans, initiatives, and projects that fulfil government priorities and further enhance its framework of services.
His Highness Sheikh Khaled bin Mohamed bin Zayed Al Nahyan said: "The UAE President offers his full commitment to families as the bedrock of communities, as pillars of stability, and as drivers of the emirate's development. Supporting families across the emirate and meeting their needs is a top priority and a key part of the government's work now and in the future, particularly as families are the engine of our nation's progress."
His Highness emphasised that investing in early-years education is integral to building a future-ready generation through an integrated and forward-facing education ecosystem that provides young children with a nurturing environment and vital skills to thrive, fulfil their potential, and become active and engaged members of the community.
His Highness added: "The Abu Dhabi Climate Change Strategy will significantly contribute to the UAE's efforts to achieve net-zero goals as the country prepares to host the UN Conference of the Parties (COP28) in November this year."
In addition, His Highness reaffirmed the importance of achieving a fully integrated and sustainable roadmap, involving all stakeholders and individuals, to deliver policies and strategies that further enhance awareness of the environment as vital to human survival, and ensure it is protected.
Abu Dhabi Family Wellbeing Strategy
Led by the Abu Dhabi Department of Community Development, the Abu Dhabi Family Wellbeing Strategy aims to further strengthen and empower families as the bedrock of a connected, cohesive and productive society that contributes to the emirate's success.
The strategy will deliver 30 programmes that meet the needs and aspirations of every member of every family. These will focus on enhancing whole-family wellbeing, building financial resilience, empowering nurturing parents, strengthening family bonds and supporting seniors - to ensure a good quality of life and a bright future for all.
Public Nurseries Project
The Public Nurseries Project, which is led by the Abu Dhabi Department of Education and Knowledge (ADEK), will enhance access to nursery-level and pre-kindergarten education while strengthening national identity and increasing awareness in the community of the importance of early-years education.
The plan to establish 10 new public nurseries in Abu Dhabi emirate was approved as the first phase of a AED1.8 billion project that will provide 4,000 seats and a nurturing environment for children through an integrated system of educational programmes.
Registrations will open in October 2023 for 2,000 Emirati children aged three months to 4 years old, with priority given to children from families receiving social support.
Abu Dhabi Climate Change Strategy
Led by the Environment Agency – Abu Dhabi, the Abu Dhabi Climate Strategy is in line with commitments made under the UAE Net Zero by 2050 Charter, which was ratified by all seven emirates in March 2023.
Through a series of measures and initiatives across key economic sectors, the strategy will pursue a 22 per cent reduction in carbon emissions in the emirate, compared to 2016. As a result, the emirate will be ideally placed to accelerate its contribution to the UAE's Net Zero by 2050 Strategic Initiative.