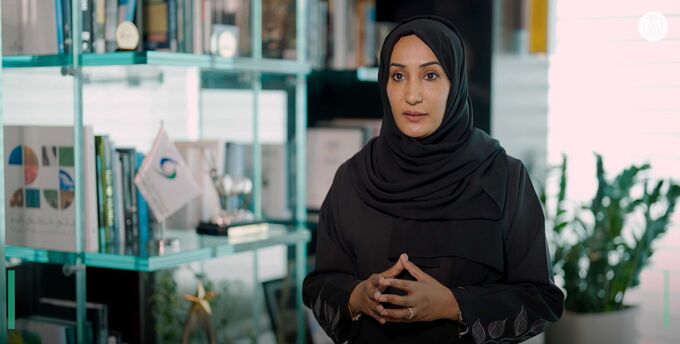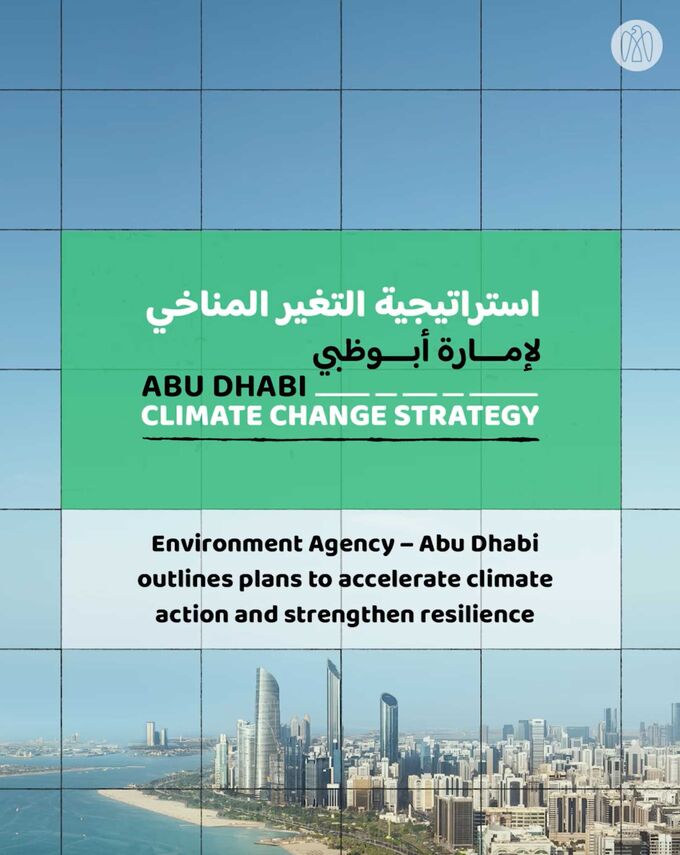 As part of its continued strides to uphold the global aim in keeping the rise in average temperatures between 1.5 and 2 degrees Celsius, and as an affirmation of the UAE's climate action leadership, the Environment Agency – Abu Dhabi (EAD) has outlined plans for the Abu Dhabi Climate Change Strategy, which was recently approved by the Abu Dhabi Executive Council.
The comprehensive five-year plan will strengthen the emirate's environmental resilience, achieve concrete progress towards achieving full climate neutrality, further enhance Abu Dhabi's contribution to the UAE's global sustainability leadership, and attract investment as part of a secure and sustainable economy.
"Abu Dhabi is not alone in facing the impacts of the global climate change, and we must take proactive measures to mitigate and adapt," said Her Excellency Dr. Shaikha Salem Al Dhaheri, Secretary General of EAD. "Our plan provides proactive solutions to promote economic diversification through innovation and the use of low-carbon technologies."
"Through this strategy, critical sectors, such as infrastructure, energy, environment and health will be enhanced to ensure not only business continuity but also climate resilience and agility. Having one of the most climate resilient and adapted places in the region will attract further investment and give added confidence to businesses and individuals to move to and invest in Abu Dhabi," she added.
H.E. Sheikha Al-Mazrouei, Executive Director of Integrated Environmental Policy and Planning Sector at EAD elaborated: "Our goal is for all these sectors to be fully adaptable to any possible repercussions of climate change by 2050. Over the next five years, we will also reduce the emirate's emissions by 22 per cent from 2016 levels, which is equivalent to CO2 sequestered by 500 million trees for 10 years."
This emission reduction target represents Abu Dhabi's commitment to the recent announcement of UAE's emission target reduction of 40% by 2030 – compared to business as usual. Abu Dhabi is committed to achieving its target through a reduction of absolute emissions by 47 million tons of GHGs by 2030.
The strategy was developed in collaboration with the Department of Energy, Department of Municipalities and Transport, Department of Economic Development, Abu Dhabi Agriculture and Food Safety Authority, Abu Dhabi Public Health Centre, and Abu Dhabi Waste Management Company. EAD also coordinated with the Ministry of Climate Change and Environment, and the Abu Dhabi National Oil Company (ADNOC), Emirates Global Aluminum, Mubadala and other private sector leaders.
Drawing on the emirate's long history of sustainability, Abu Dhabi Climate Change Strategy will be implemented at an accelerated rate across two pillars: mitigation, which will involve reducing climate emissions while maintaining economic growth; and adaptation, which refers to enhancing the resilience and agility of key economic sectors against climate risks. The strategy will employ 81 initiatives and 12 strategic projects across key areas, including low-emissions vehicles, mangrove restoration, green procurement, building codes, negative emission technologies, decarbonisation, and cleaner renewables.
HE Dr. Al Dhaheri concluded, "The launch of the Abu Dhabi Climate Change Strategy is another example of the UAE's climate leadership in the regional and global arena. It follows in the footsteps of being the first nation in the region to ratify the Paris Agreement, the first nation in the region to truly invest in cleaning its power supply by turning to renewables, and the first in the region to set a pathway to net zero by 2050. All of this is founded on the teachings and practices of our founding father, the late Sheikh Zayed Bin Sultan Al Nahyan, and the commitment to sustainability of his sons."