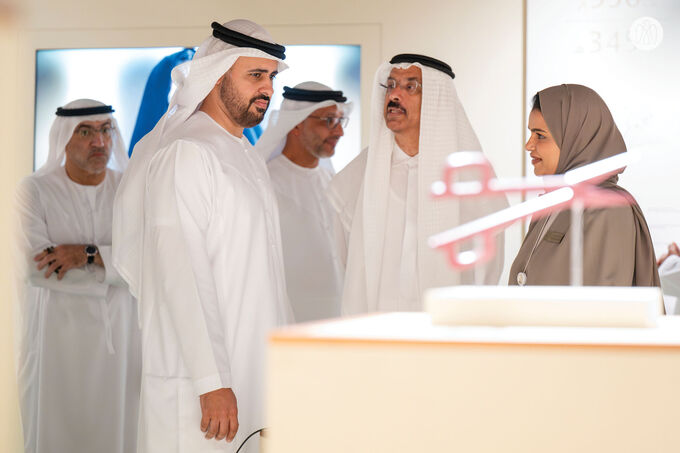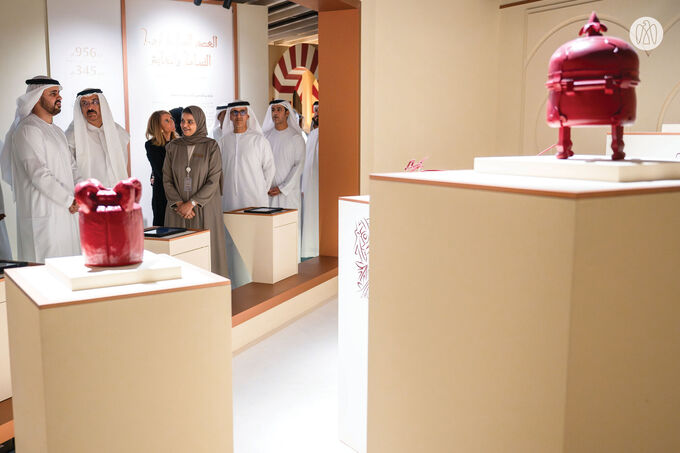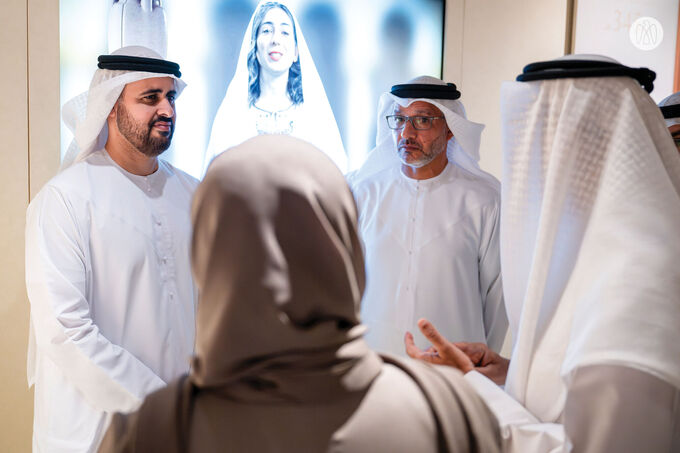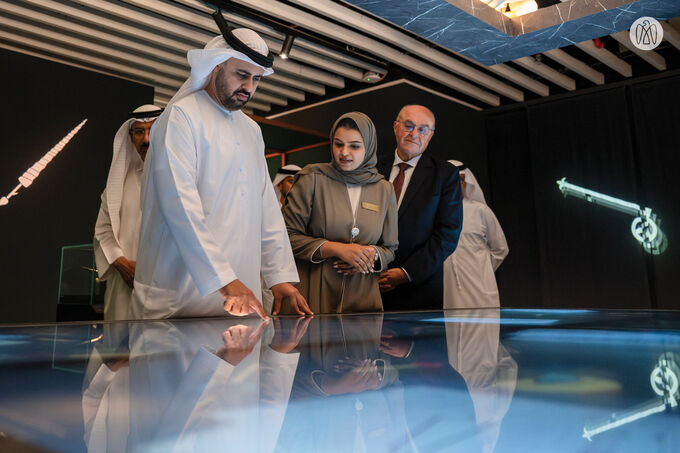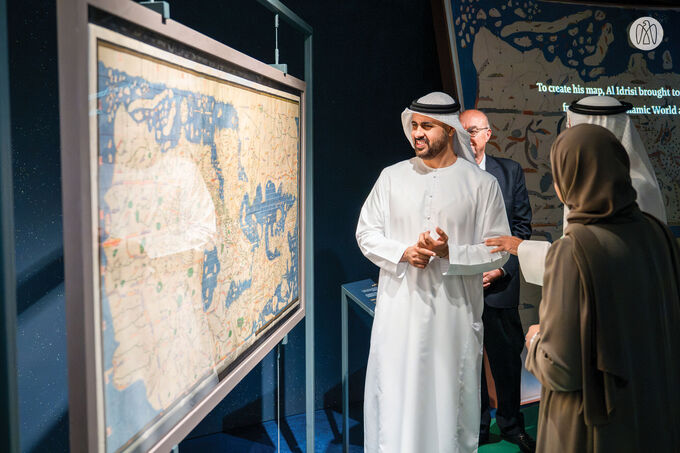 Under the patronage of His Highness Sheikh Mansour bin Zayed Al Nahyan, Vice President, Deputy Prime Minister and Chairman of the Presidential Court, His Highness Sheikh Theyab bin Mohamed bin Zayed Al Nahyan, Chairman of the Office of Development and Martyrs Families Affairs at the Presidential Court, has inaugurated the Andalusia: History and Civilisation exhibition at the Sheikh Zayed Grand Mosque Centre in Abu Dhabi.
His Highness Sheikh Theyab bin Mohamed bin Zayed Al Nahyan toured the exhibition's sections accompanied by members of the initiative's committee and several senior officials.
The six-month exhibition offers a close look at Andalusian heritage, showcasing key figures, cities, literary works and artistic masterpieces that shaped the Iberian Peninsula, paving the way for scientific advancements, leaving a positive impact on human history.
Mohammed Al Murr, Chairman of the Andalusia: History and Civilisation Initiative Committee, stated that organising this exhibition aims to celebrate the Andalusian civilisation and its intellectual, cultural and artistic richness. Al Murr emphasised that the initiative is another result of the UAE's wise leadership's efforts to promote tolerance, openness and moderation.
Dr. Yousef Al Obaidli, Director General of the Sheikh Zayed Grand Mosque Centre in Abu Dhabi and Vice Chairman of the committee, affirmed the role of the initiative and its accompanying events in highlighting the Arab civilisation within Andalusia, embodying values of tolerance and coexistence. These are the same values reflected in the message of the Sheikh Zayed Grand Mosque, which seeks to build bridges of communication between different civilisations and cultures.
The exhibition includes rare artworks, scientific publications and precious artefacts reflecting the development of science, literature, thought and culture in the Arab civilisation in Andalusia. It sheds light on the diverse societies in Andalusia and their significant contributions across various fields.
Choosing the Sheikh Zayed Grand Mosque in Abu Dhabi to host the exhibition is based on its role as a religious and architectural landmark that brings people worldwide together, regardless of their religions and cultures, promoting a human artistic tableau marked by peace and coexistence.
The exhibition features seven key highlights; the Great Mosque of Cordoba, a masterpiece combining Islamic, Roman and Byzantine architectural designs; Medina Azahara, a city where tolerance and cultural exchange reached their peak; Abu Al Qasim Al Zahrawi, a pioneer of modern surgery and innovator of surgical tools; Poetry Majlis of Ibn Zaydun, a celebrated poet who helped shape the cultural landscape of Andalusia; Al-Idrisi, a renowned cartographer who contributed to shaping the current world map and one of the greatest Arab geographers; the works of philosopher Ibn Rushd, which highlight intercultural communication; and the Alhambra Palace gardens, one of Andalusia's most celebrated landmarks.
The Andalusia: History and Civilisation exhibition will open to the public on 1 December, in conjunction with the UAE's 52nd Union Day celebrations.