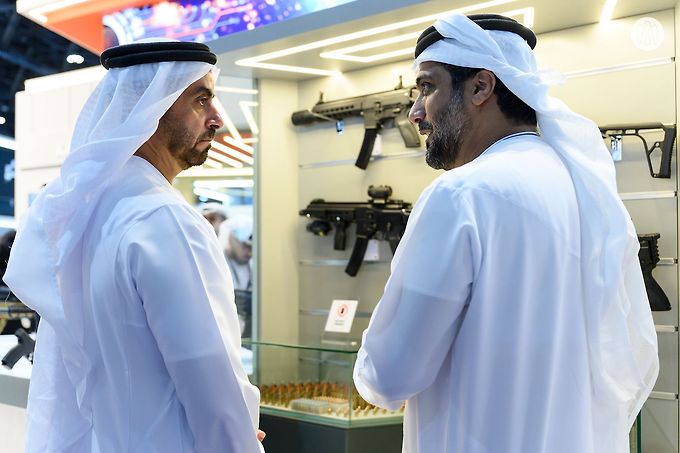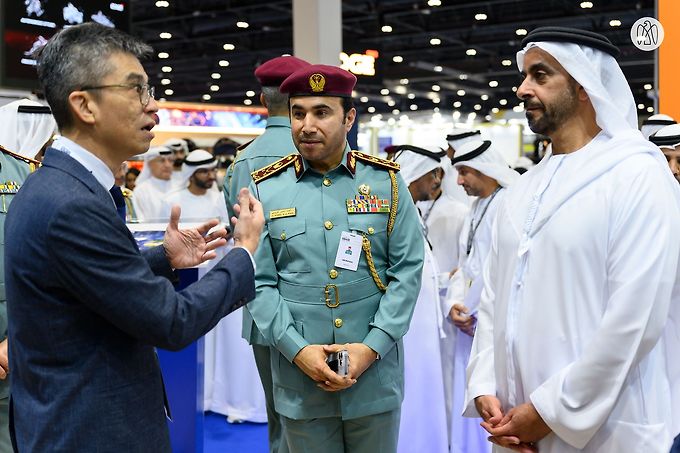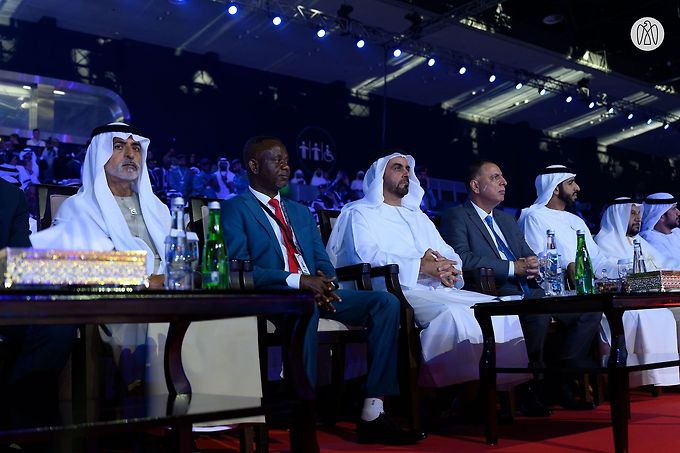 Lt. General His Highness Sheikh Saif bin Zayed Al Nahyan, Deputy Prime Minister and Minister of Interior, has visited the International Exhibition of National Security and Resilience (ISNR Abu Dhabi).
The seventh edition of the event, which is held under His Highness's patronage, is organised by ADNEC Group in cooperation with the Ministry of Interior and in strategic partnership with Abu Dhabi Police, and brings together national security and cybersecurity agencies as part of efforts to enhance cooperation between the public and private sectors and create a more connected and safer world.
During his visit, His Highness witnessed a cyber-security simulation event, 'Man in the Middle', using the latest AI-powered scenario simulation methods, which showcased the capabilities of the UAE police and security authorities. The event simulated a high-level cyberattack, along with the response efforts in restoring calm and stability, managing security and traffic flow, and mobilising emergency services.
His Highness also visited the stands of Tawazun, Al Wasl Trading Group, G42, Edge, Interpol, Cobwebs, Sicuro Group, and the Worldwide K9 Academy UAE, where he was briefed on their respective technologies, projects, and initiatives offering advanced science and AI technology-based solutions to current and future challenges.
Also attending the simulation event were His Excellency Sheikh Nahyan bin Mubarak Al Nahyan, Minister of Tolerance and Coexistence; His Excellency Sheikh Shakhbut bin Nahyan Al Nahyan, Minister of State; His Excellency Mazen Al Faraya, Jordanian Minister of Interior; His Excellency Daniel Oslo, Deputy Prime Minister and Minister of Interior and Security of the Democratic Republic of Congo; Lieutenant General Dr. Muhammad Saeed Al Badi; Counselor Saif Al Shafar; His Excellency Lieutenant General Abdullah Al Marri, Commander-in-Chief of Dubai Police; His Excellency Major General Pilot Faris Al Mazrouei, Commander-in-Chief of Abu Dhabi Police; Major General Khalifa Hareb Al Khaili, Undersecretary of the Ministry of Interior; Major General Ahmed Nasser Al Raisi, Inspector General of the Ministry of Interior and Chairman of the Higher Organizing Committee of ISNR; and Humaid Matar Al Dhaheri, Managing Director and Group CEO of Abu Dhabi National Exhibitions Company (ADNEC).
ISNR Abu Dhabi 2022 is hosting 173 companies from around the world, 34 per cent of which are UAE entities, and 8 per cent of which are participating for the first time. The exhibition will be attended by more than 120 regional and international delegations, and is hosting five national pavilions from France, the UK, the USA, Germany, and Italy.
On the agenda is a series of high-level workshops, with the participation of 30 experts and thought leaders from around the world. The workshops aim to provide new ideas and insights on the most prominent case studies, and will feature keynote speeches and discussions sessions on a range of topics, such as the future of policing, artificial intelligence, cybersecurity, and the protection of vital infrastructure.