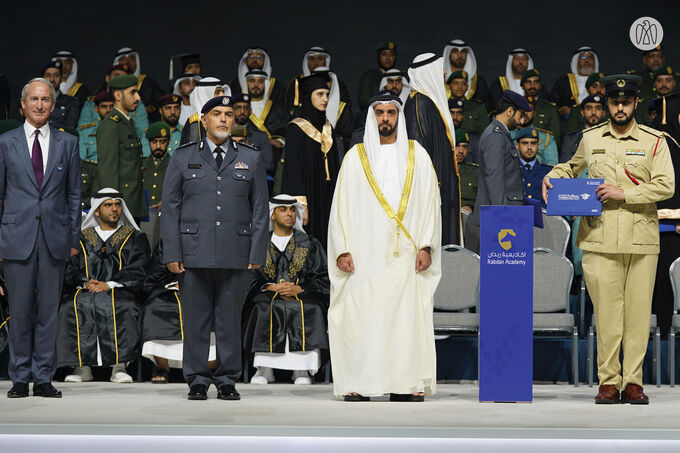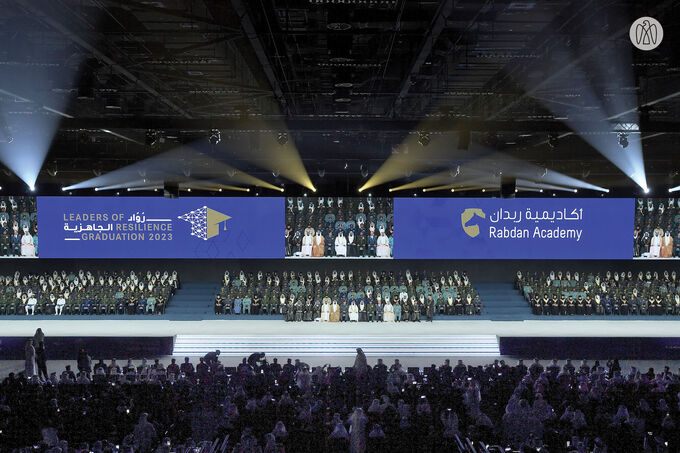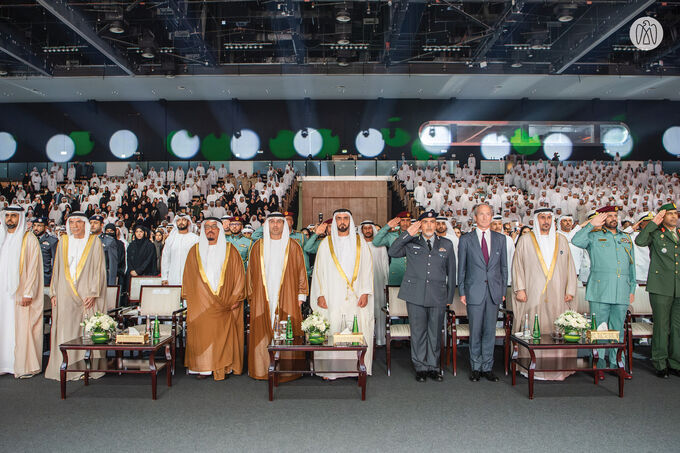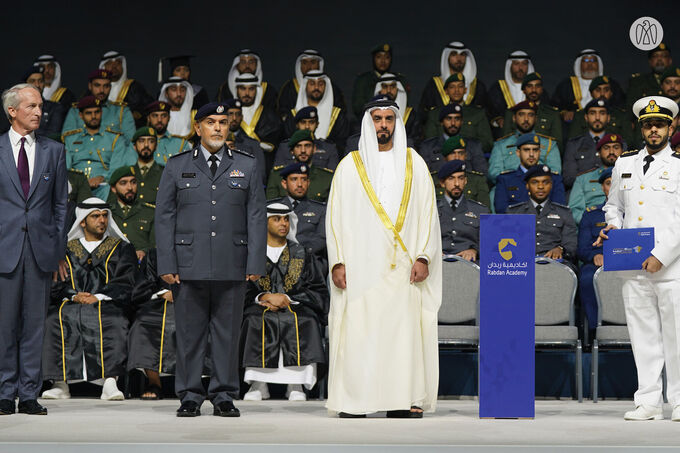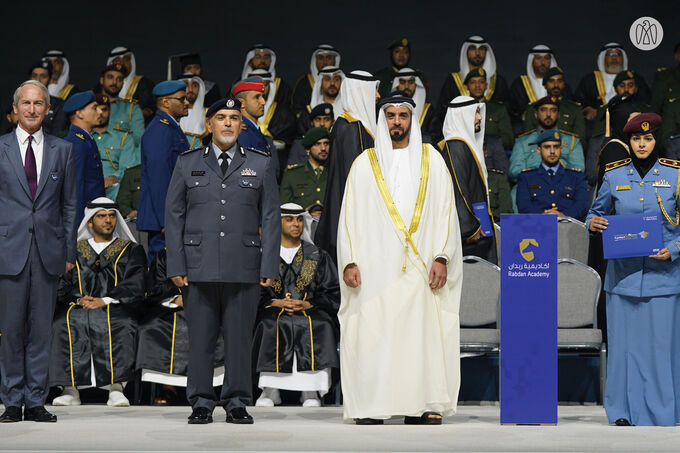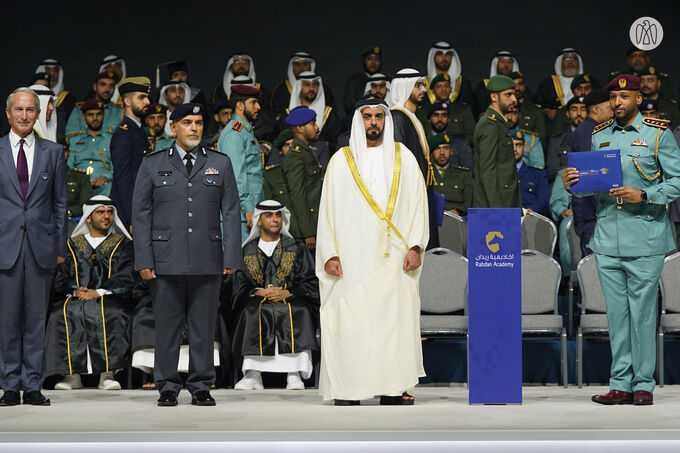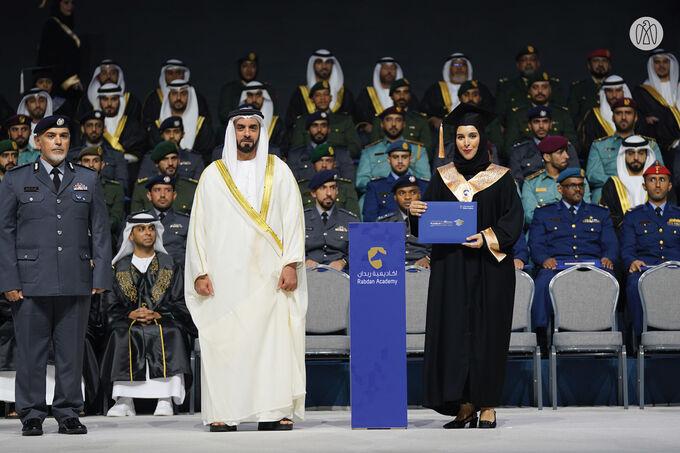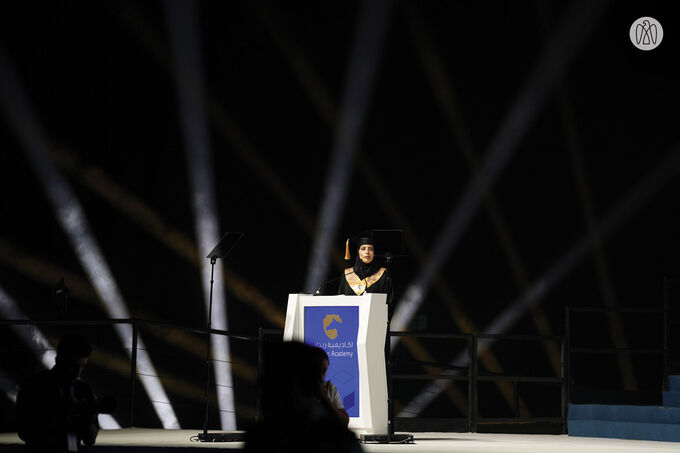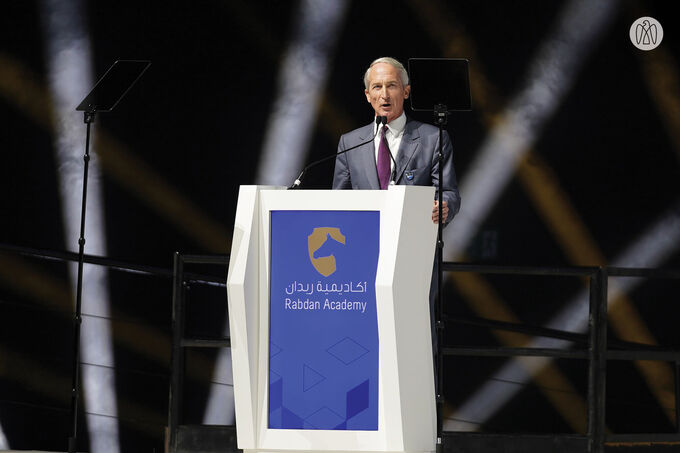 His Highness Lieutenant General Sheikh Saif bin Zayed Al Nahyan, Deputy Prime Minister and Minister of Interior, has attended Rabdan Academy's graduation ceremony at Abu Dhabi National Exhibition Centre (ADNEC).
His Highness personally handed certificates to more than 600 graduates, representing various master's, bachelor's, and diploma programmes. Among them, 37 graduates earned distinction with honours, and 85 achieved the rank of excellence.
The master's programmes saw 114 students graduate, while the various bachelor's programmes had 431 graduates. Additionally, 67 students successfully completed diploma and higher diploma programmes.
His Highness congratulated the graduates and their parents on their graduation, extending his wishes for more pioneering achievements and successes in their practical lives, aligning with their aspirations and the vision of the wise leadership. His Highness emphasised the crucial role the graduates would play in various national entities and the importance of applying the knowledge and skills acquired from this Strategic Educational Institution to strengthen the national resilience at various levels.
His Highness encouraged the graduates to persistently enhance their skills and knowledge to adapt to global changes, meet the leadership's aspirations in empowering the Emirati people and supply the national institutions with proficient national experts exhibiting top-notch competence and professionalism.
His Highness also commended Rabdan Academy for bolstering the national resilience system through a combination of academic and vocational education. His Highness also appreciated the academy's efforts in creating specialised academic and training programmes of international calibre in safety, security, defence, emergency preparedness and crisis management.
James Morse, President of Rabdan Academy, delivered a welcome speech to the audience, expressing gratitude to His Highness for his support to the academy. Morse emphasised the significance of this momentous occasion, marking the culmination of a journey filled with hard work, as the academy proudly graduates a new generation of skilled Emirati professionals dedicated to serving and safeguarding the UAE's security, safety and prosperity.
Morse also highlighted that the academy has defined clear strategic objectives to foster the personal growth of its students, equip them with essential knowledge and skills, while empowering them to excel in their professional lives, which, in turn, will enrich their experiences and enable them to unlock their full potential, becoming active and influential contributors in their society.
The graduation ceremony marked a significant milestone for Rabdan Academy as it celebrated the first batch of 114 postgraduate students from specialised programmes in MSc Systems Engineering Specialising in Defence, MSc in Intelligence Analysis and MSc in Policing and Security Leadership.
The graduates expressed their pride in successfully completing this crucial phase of their academic and professional journey at Rabdan Academy, acknowledging the academy's significant role in preparing and qualifying them according to the highest global standards, while also fostering their leadership qualities and equipping them with the utmost skills and knowledge to embark on a pioneering path in their careers, an exceptional achievement that aligns perfectly with the aspirations of the wise leadership.