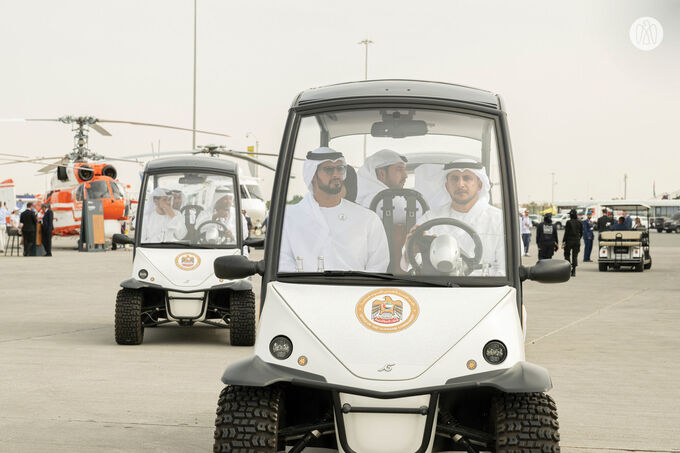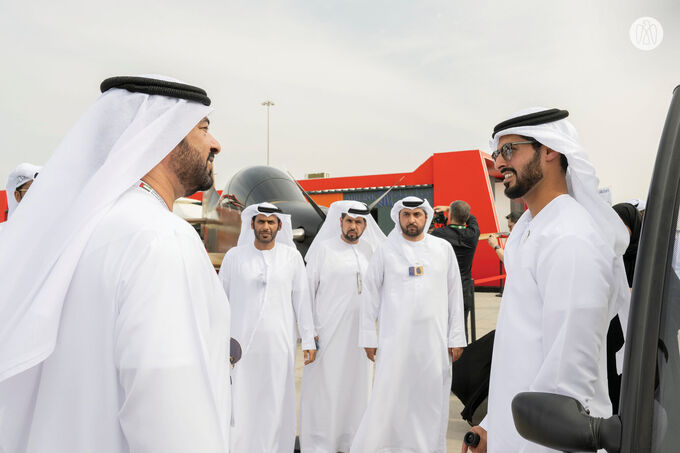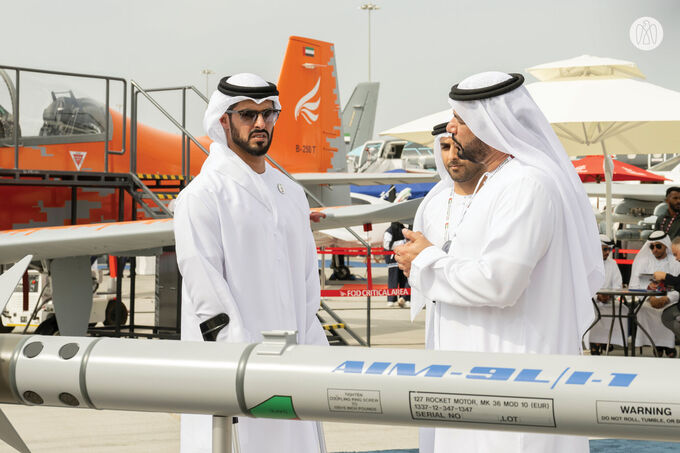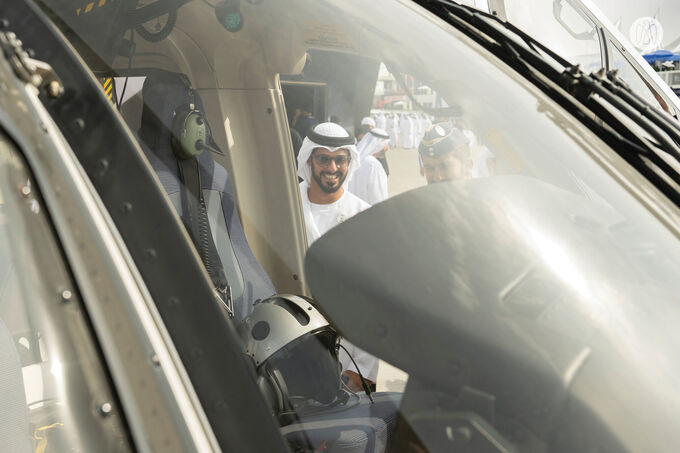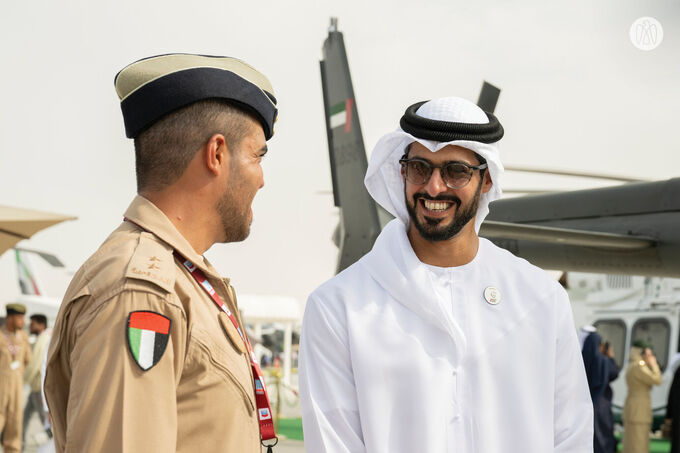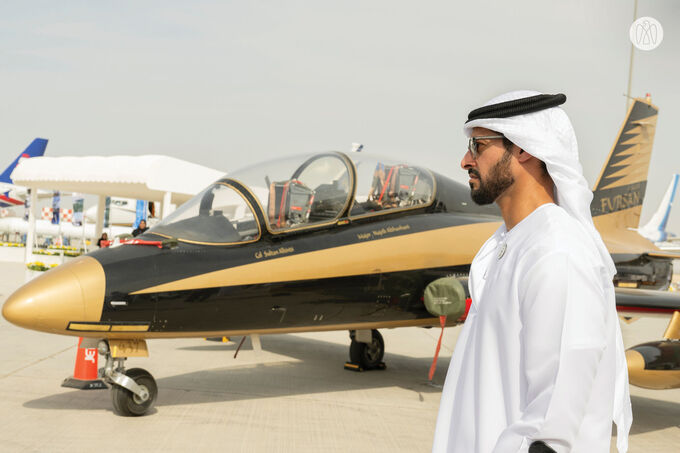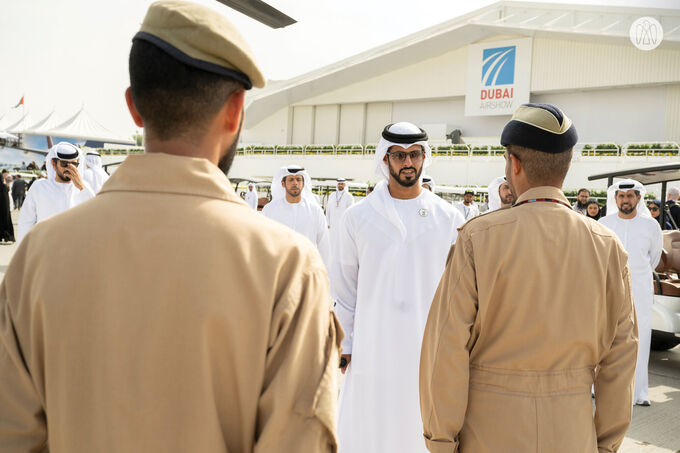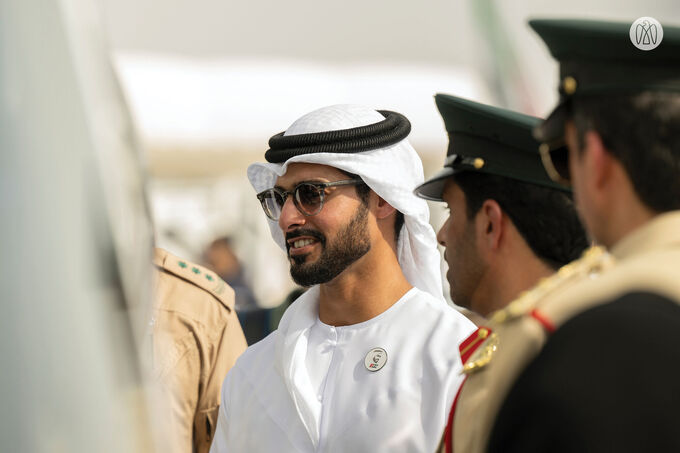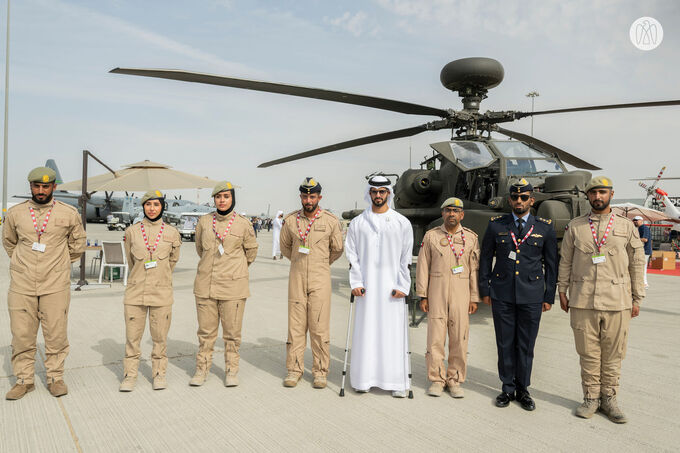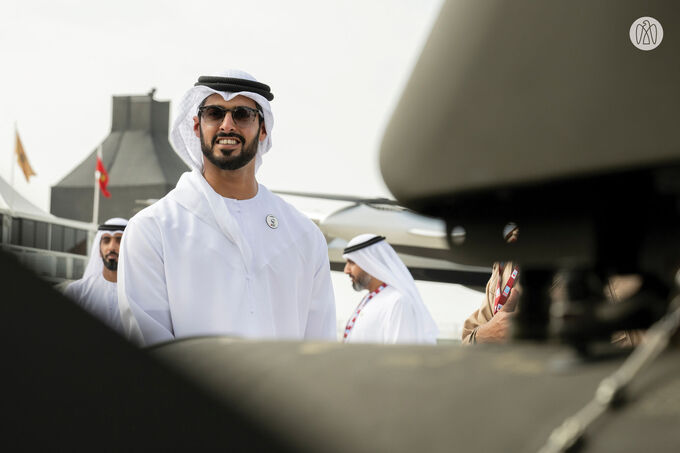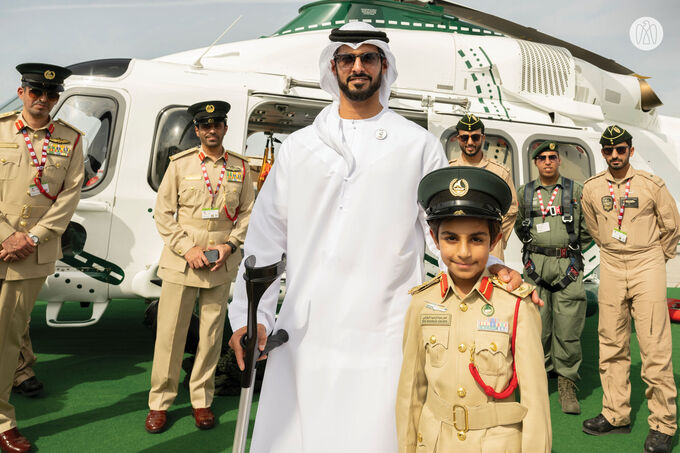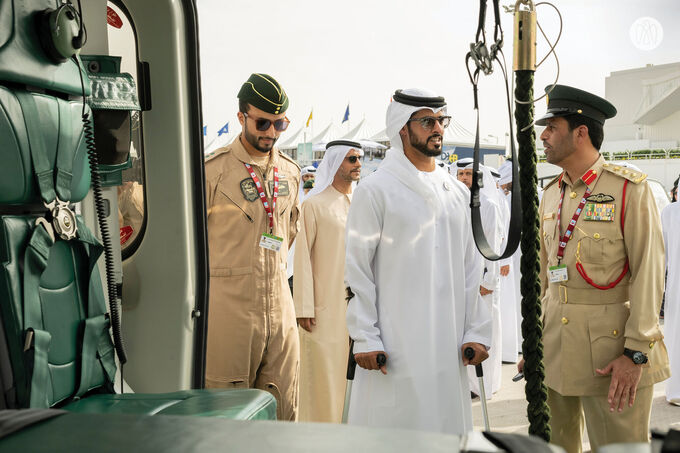 His Highness Sheikh Zayed bin Hamdan bin Zayed Al Nahyan, Chairman of the National Media Office, has visited the Dubai Airshow 2023, which showcases the latest innovative technologies in the defence, civil aviation and aerospace industries.
His Highness toured a number of stands at the event, including Ministry of Defense, Abu Dhabi Police, Dubai Police, Edge Group, as well as Calidus, a UAE defense technology development and manufacturing company, and Sindan, the first Emirati 3D printing centre launched by Tawazun Council. His Highness was also briefed on the latest innovative solutions developed by the national companies to further enhance the aerospace and aviation ecosystem locally and regionally.
His Highness emphasised the importance of the Dubai Airshow in strengthening its position on the global aerospace industry map by showcasing the latest innovations, technologies, and solutions in aviation, space, and defence sectors. His Highness highlighted how the airshow also offers opportunities to enhance mutual cooperation between national companies and major international corporations.
The Dubai Airshow features more than 1,400 exhibitors from 148 countries, and more than 180 aircraft on display.