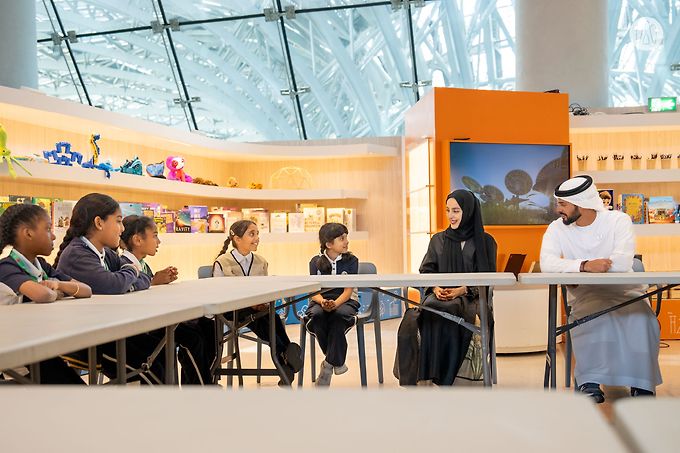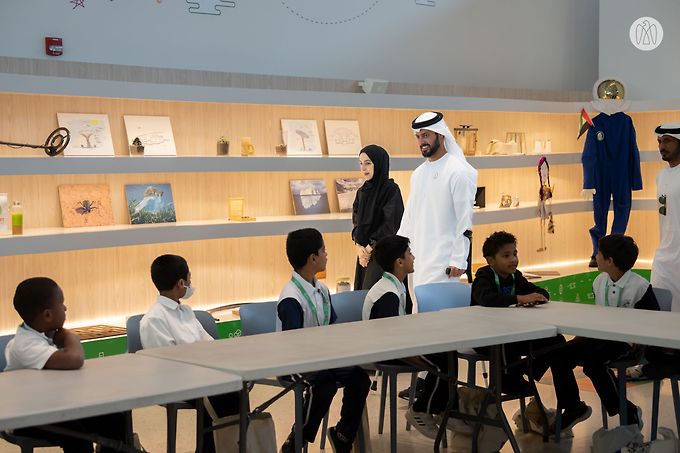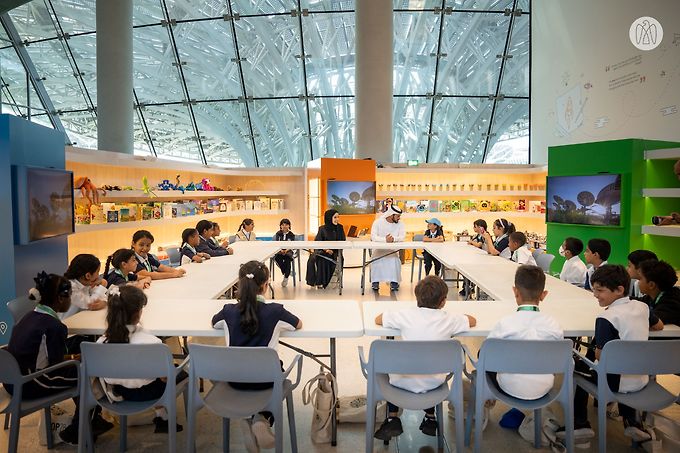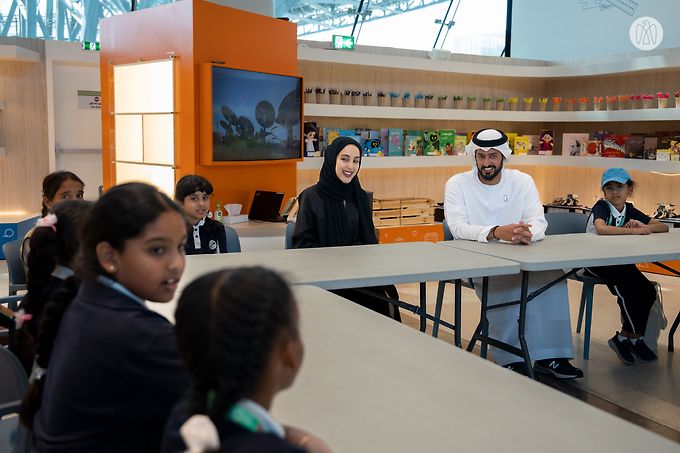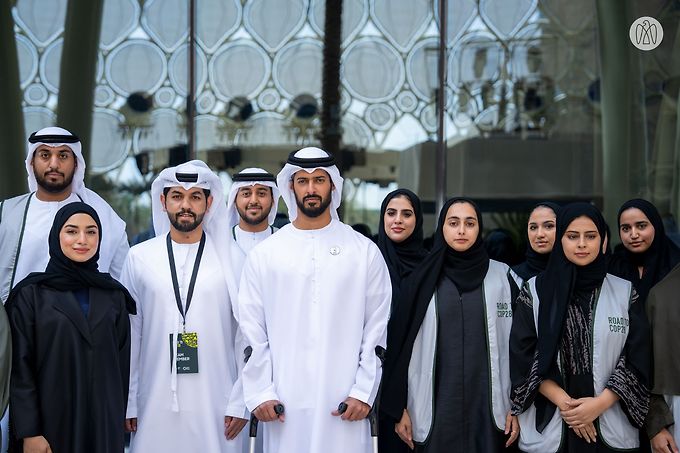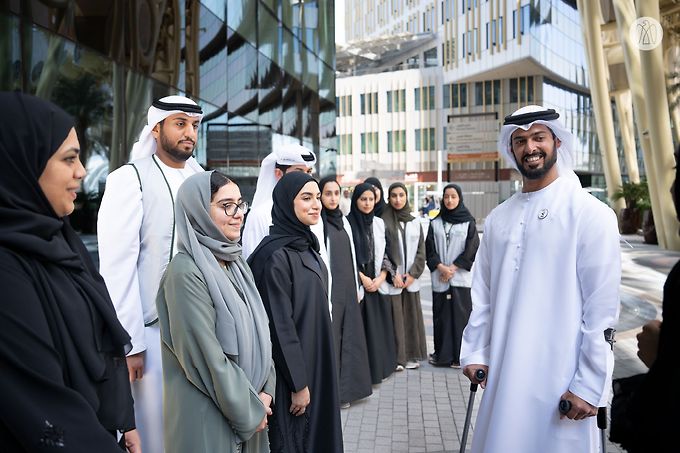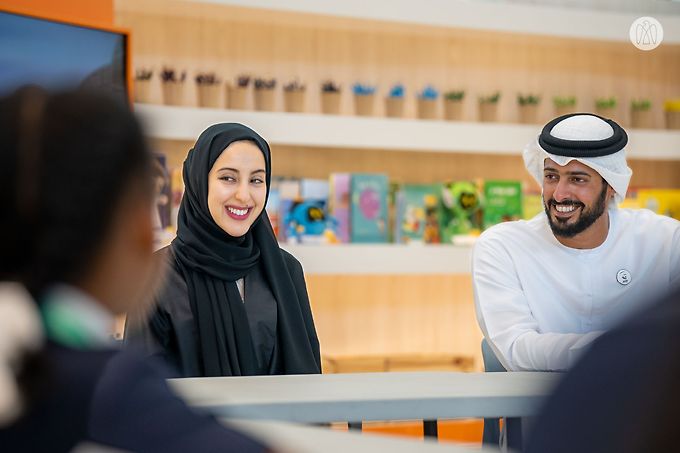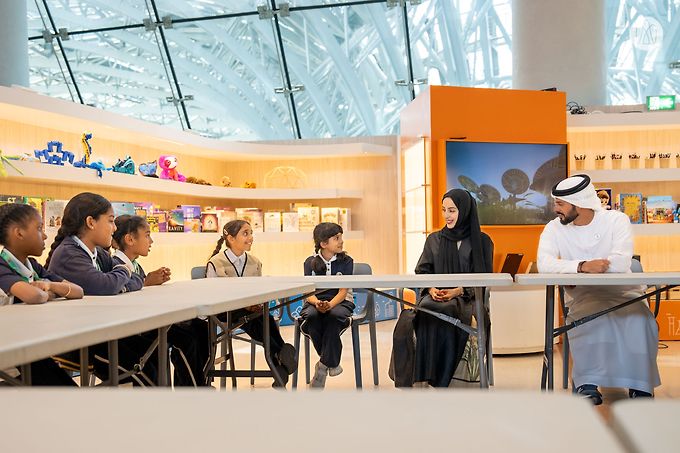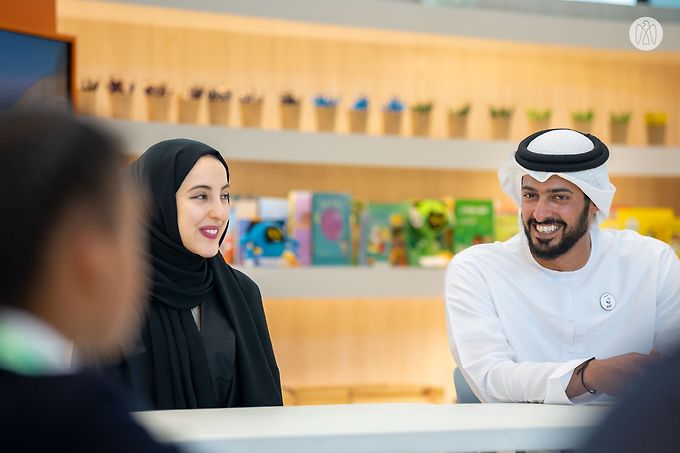 His Highness Sheikh Zayed bin Hamdan bin Zayed, Chairman of the National Media Office, has today attended the first Road to COP28 event at Expo City Dubai, held to empower and mobilise youth for climate action, and to raise awareness of inclusive efforts to accelerate global change.
During the visit, His Highness met with students taking part in workshops and reviewed initiatives in sustainable agriculture, including a youth-led farmers market, and climate change awareness campaigns to further enhance climate action across UAE.
His Highness was accompanied by Her Excellency Shamma Al Mazrui, Minister of Community Development and Youth Climate Champion.
The Road to COP28 event was also attended by more than 3,000 stakeholders across all segments of society, including COP28 leadership, senior government officials, ambassadors to the UAE, and school students.
The one-day event featured three programmes, starting with a morning of interactive workshops to inspire, educate, and empower students ages 7 to 15 to understand and tackle climate change.
The afternoon programme included youth circles, debates, workshops, sustainability initiatives, and performances hosted by partners, including the Ministry of Culture and Youth and the Arab Youth Center. The main evening programme provided a platform for the UAE's leadership to share their ambitions for COP28 alongside youth climate advocates.
With climate action at the centre, the event revolved around four strategic pillars: participation, action, voice, and education.
The Road to COP28 also saw the launch of key initiatives to enhance youth participation within the UN climate process and highlighted the efforts of youth-led and youth-focused organisations in the global climate community.
The UAE will host the 28th United Nations Conference of the Parties (COP28) at Expo City Dubai from 30 November to 12 December during the UAE's Year of Sustainability under the slogan 'Today for Tomorrow.'