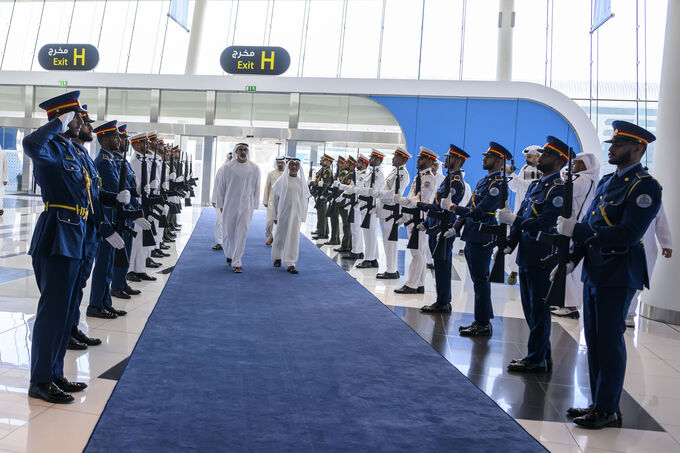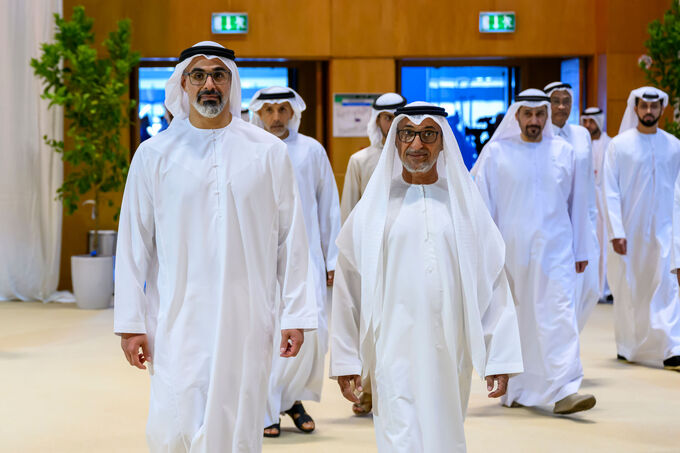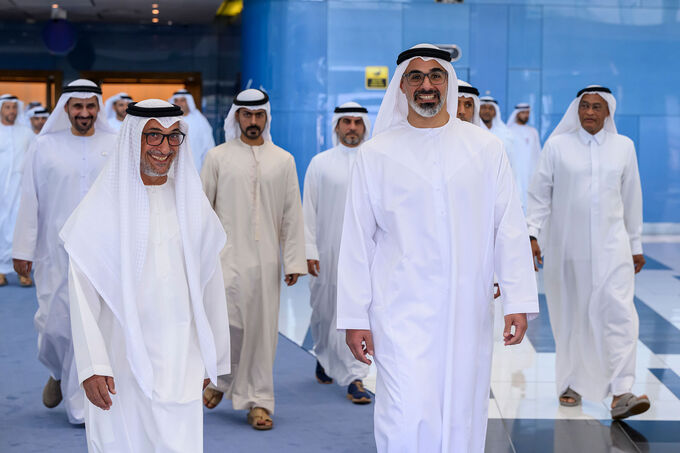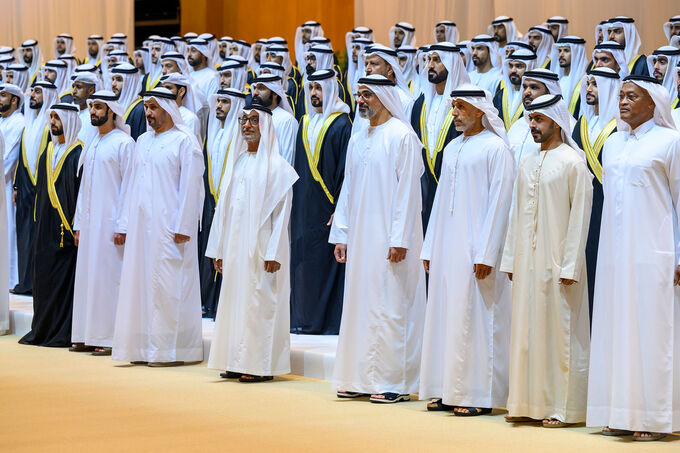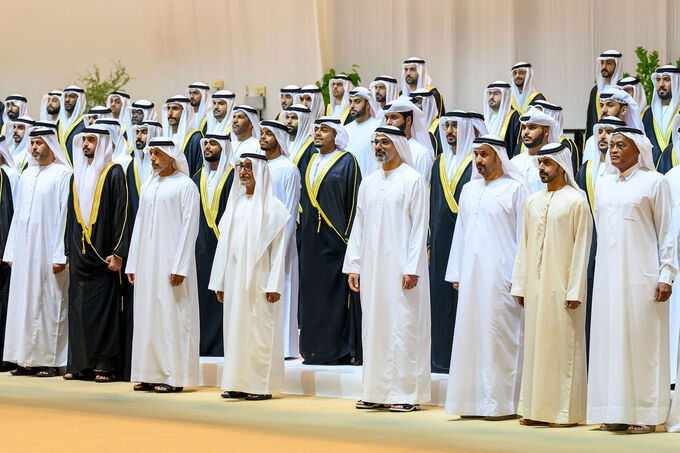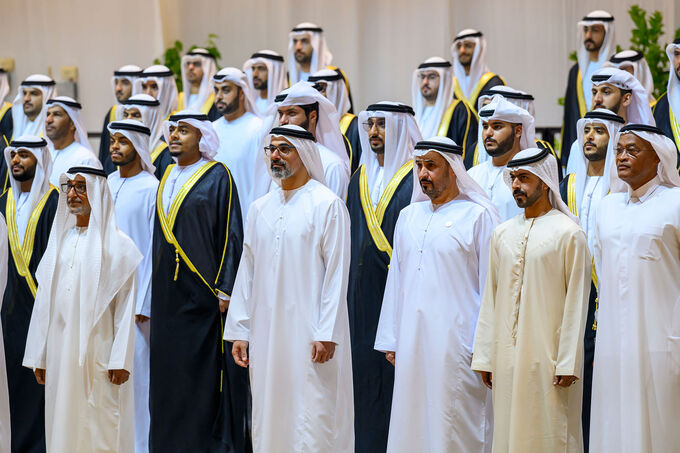 Under the patronage of His Highness Sheikh Mohamed bin Zayed Al Nahyan, President of the UAE and Supreme Commander of the UAE Armed Forces, His Highness Sheikh Khaled bin Mohamed bin Zayed Al Nahyan, Crown Prince of Abu Dhabi and Chairman of the Abu Dhabi Executive Council, has attended the second group wedding for Ministry of Defence employees, including 500 groomsmen. They included soldiers, civilians and the sons of martyrs.
The group wedding, which took place at the Abu Dhabi National Exhibition Centre (ADNEC), coincides with the Ministry of Defence's celebrations of the 47th anniversary of the unification of the UAE Armed Forces, and aligns with the leadership's objectives to support Emirati youth and further enhance family stability.
His Highness congratulated the couples and their families, wishing them a happy and successful married life. He urged them to build strong, cohesive families that are the nation's cornerstone of progress and assured them that the UAE leadership is committed to supporting Emiratis to help build a cohesive and tightly-knit society.
The ceremony was attended by His Excellency Lieutenant General Issa Saif bin Ablan Al Mazrouei, Chief of Staff of the Armed Forces; His Excellency Matar Salem Ali Al Dhaheri, Undersecretary of the Ministry of Defence; His Excellency Staff Major General Sheikh Ahmed bin Tahnoun Al Nahyan, Deputy Chief of Staff of the Armed Forces; Sheikh Khalifa bin Tahnoun Al Nahyan, Executive Director of the Martyrs' Families' Affairs Office; senior officials from the Ministry of Defence and the grooms' families.