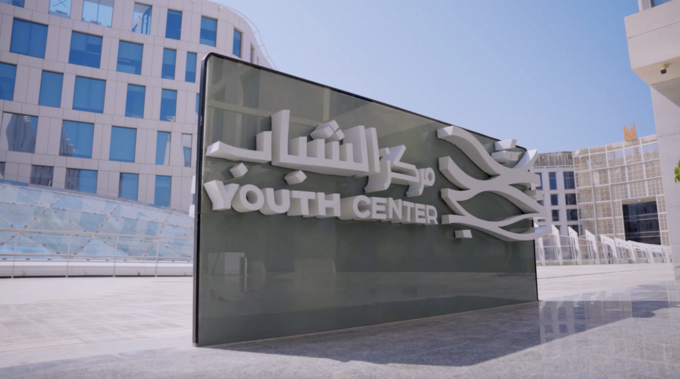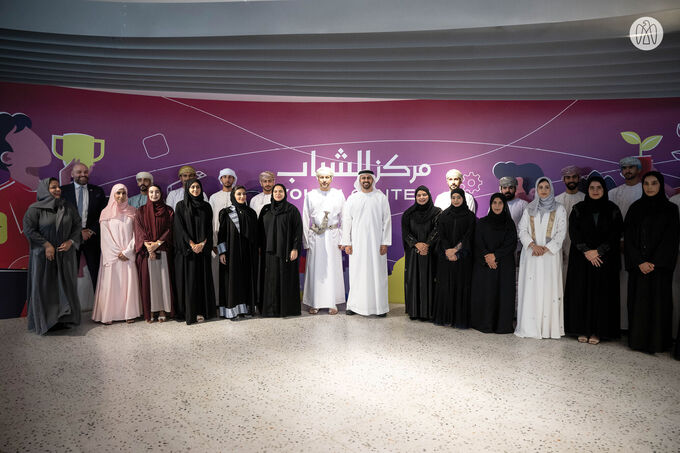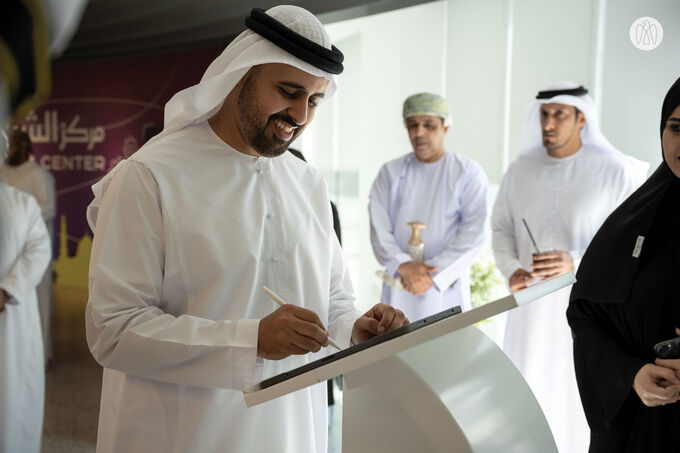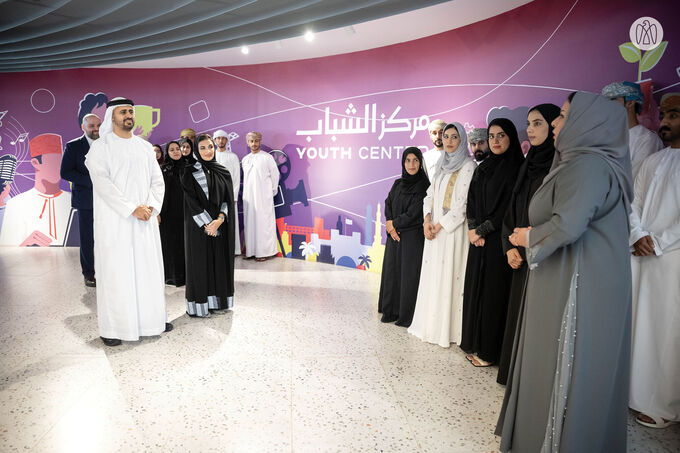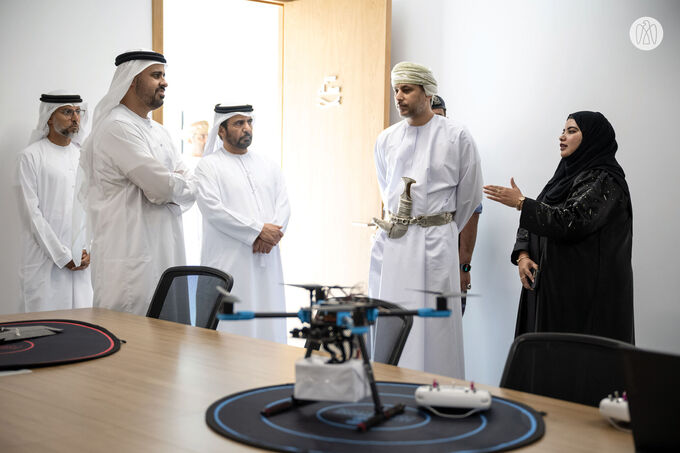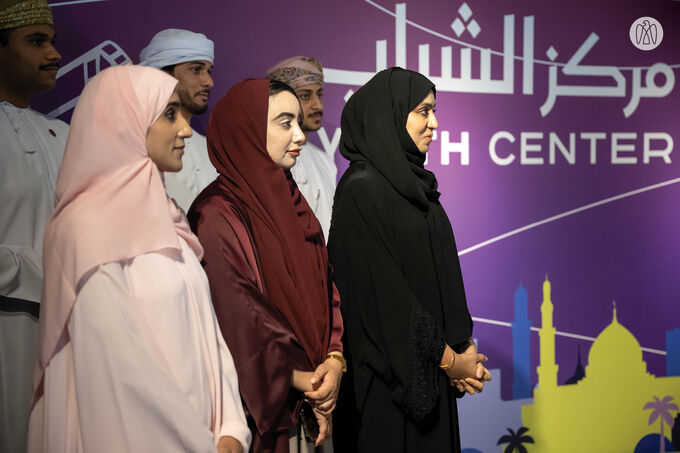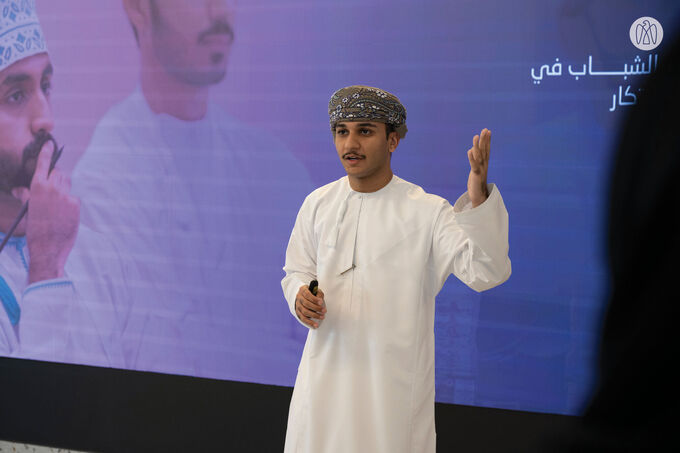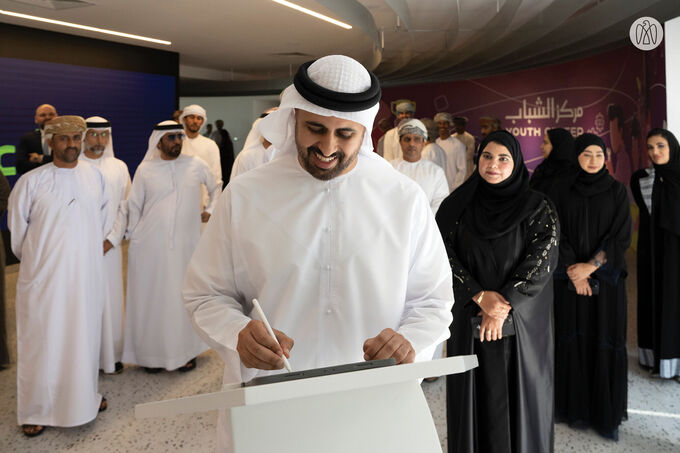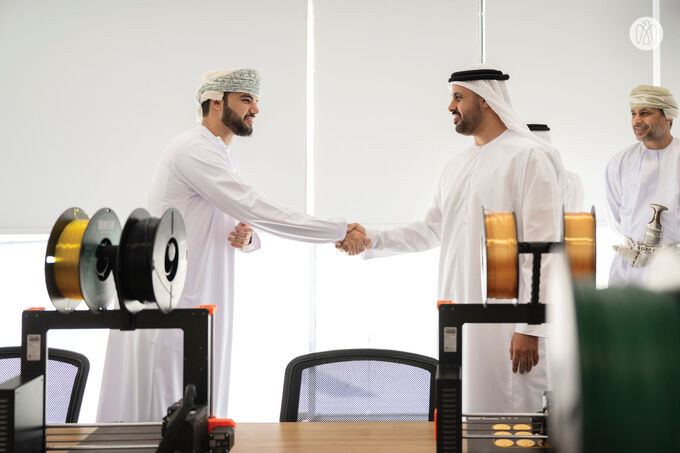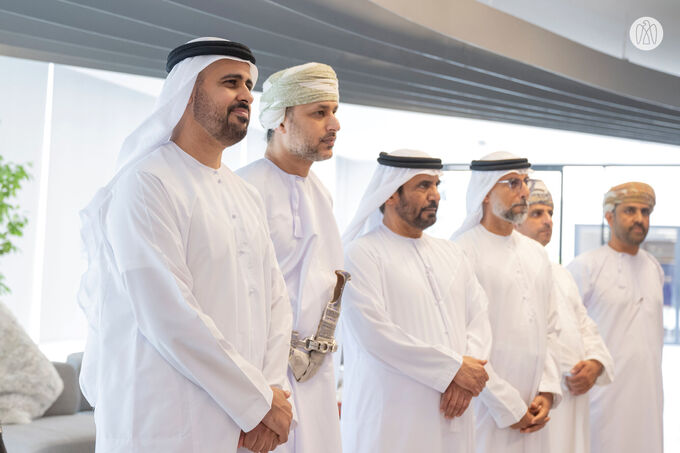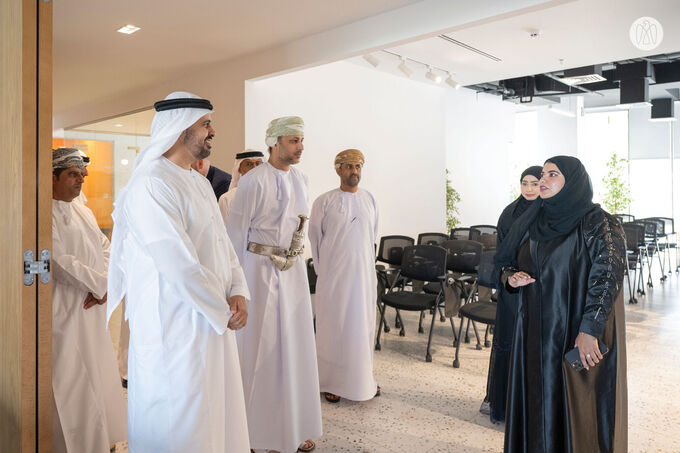 His Highness Sheikh Theyab bin Mohamed bin Zayed Al Nahyan, Chairman of the Office of Development and Martyrs Families Affairs at the Presidential Court, and Chairman of the Arab Youth Center, visited the headquarters of the Oman Youth Center today.
His Highness was accompanied by His Excellency Basil Ahmed Al Rawas, Undersecretary of the Ministry of Culture, Sports and Youth in the Sultanate of Oman. During the visit, His Highness received a comprehensive overview of the facilities, services, ongoing projects, and ambitious future plans of the centre.
During the tour, His Highness and the accompanying delegation engaged with a group of Omani youth who had graduated from the Arab Youth centre and have since pursued leadership programs in media, diplomacy, and technical fellowships.
His Highness Sheikh Theyab bin Mohamed bin Zayed Al Nahyan underscored the collective responsibility that all institutions and entities have in the empowerment of youth. Specifically, highlighting the pivotal role that creative youth centres are playing as innovation incubators, driving the creation of inventive solutions to the challenges faced by the region's youth.
Reinforcing the fundamental role of youth in an upwards trajectory across both their country's and region's development. His Highness expressed how important it is to nurture and develop youth into the cornerstones of society and the leaders of tomorrow. Consequently, commending the quality of programs and services offered by the Oman Youth Centre, exhibiting a learning environment that both supports critical skill development among young individuals, whilst preserving their cultural identity - in alignment with Vision Oman 2040.
His Highness Sheikh Theyab bin Mohamed bin Zayed Al Nahyan welcomed opportunities to further enhance participation between the Arab Youth Centre in Abu Dhabi and the Oman Youth Centre in Muscat, where Arab Youth can interact with peers Arabic Language and Climate Change Youth Councils and participants in the Arab Youth Pioneers Initiative.
This collaboration aims to support initiatives that strengthen the connection between youth, the Arabic language, and their national identities. Moreover, it strives to promote programs focused on skills development, activities that nurture core human values, as well as corporate citizenship programs that are firmly grounded in the cultural fabric of both nations.