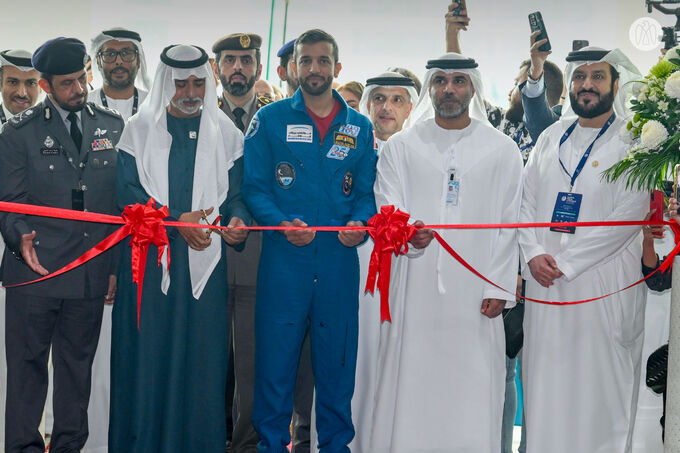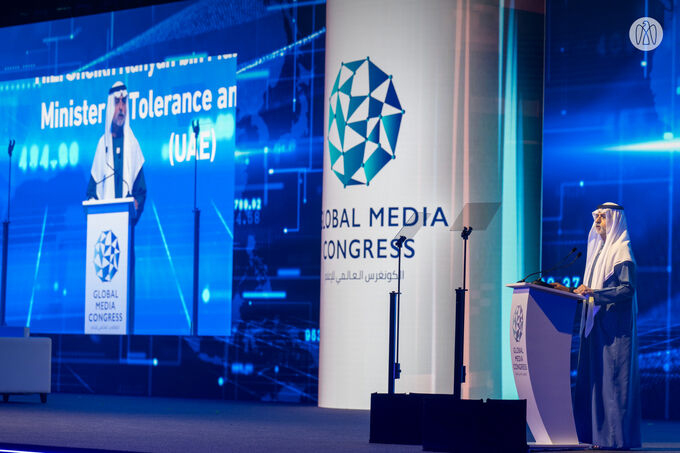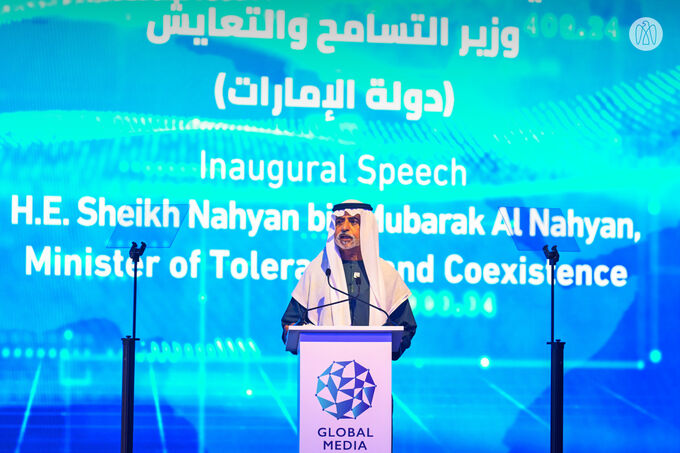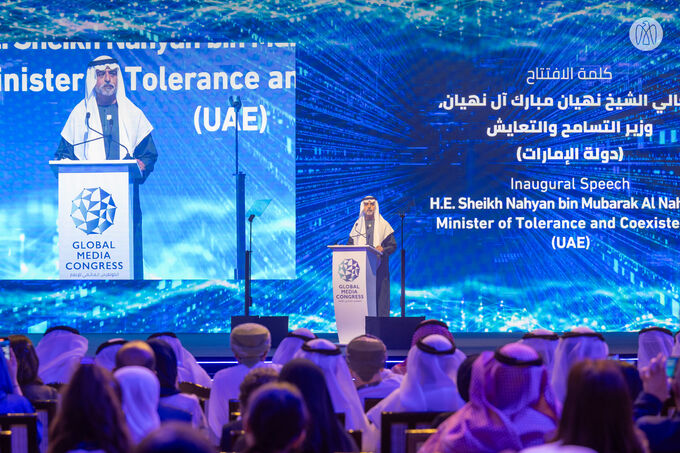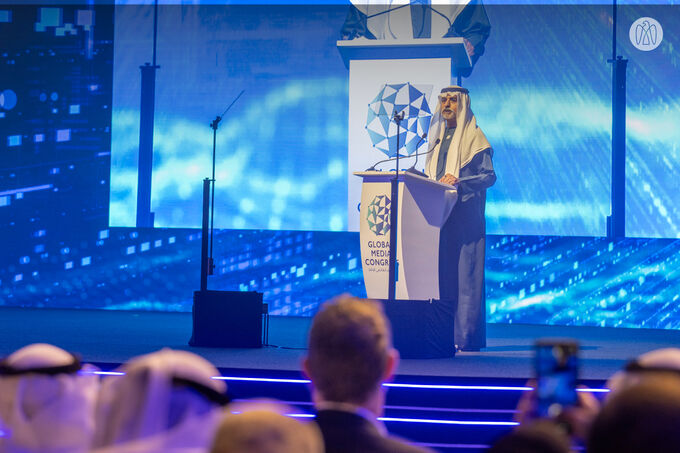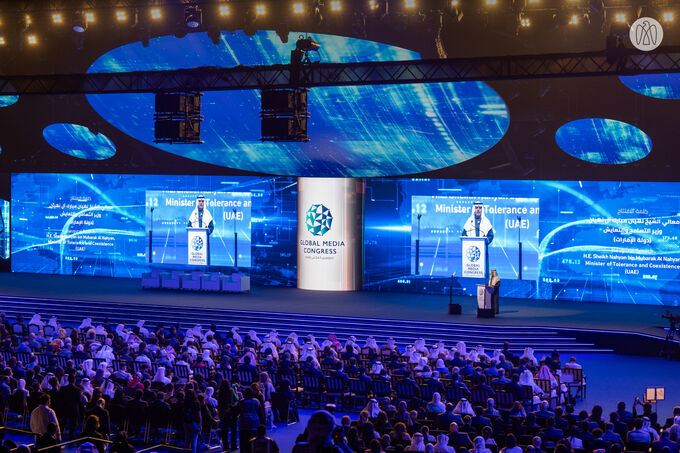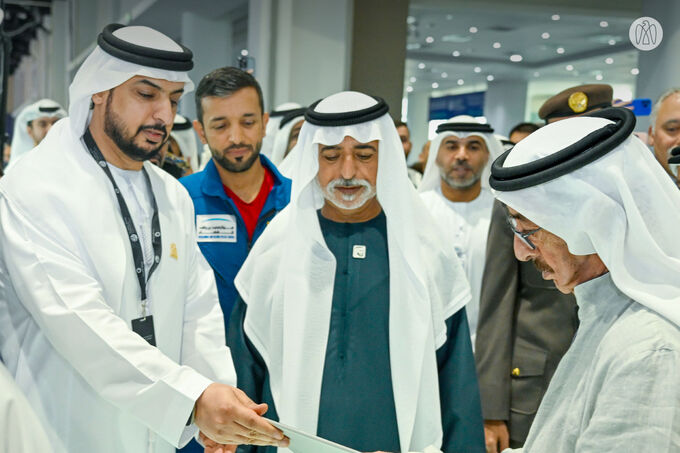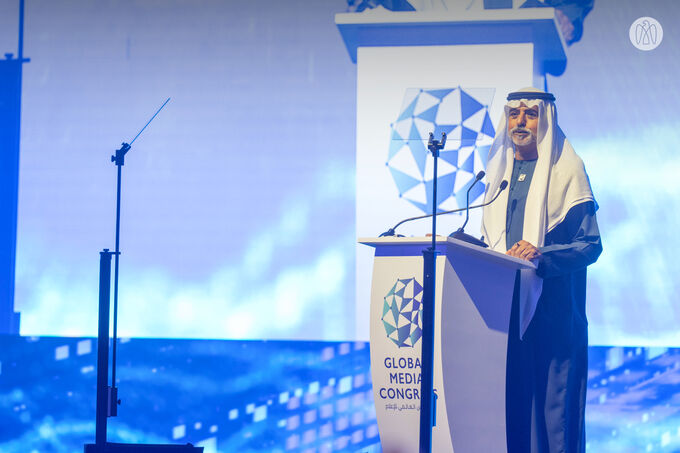 His Excellency Sheikh Nahyan bin Mubarak Al Nahyan, UAE Minister of Tolerance and Coexistence, has inaugurated the second edition of the Global Media Congress (GMC) in Abu Dhabi.
The global event takes place until 16 November 2023 at the Abu Dhabi National Exhibition Centre (ADNEC), and is organised by ADNEC Group in partnership with the Emirates News Agency (WAM).
Delivering the second edition's inaugural speech, His Excellency Sheikh Nahyan bin Mubarak said: "Under the wise leadership and guidance of President His Highness Sheikh Mohamed bin Zayed Al Nahyan, media and technology have become major areas of economic activities and growth in the UAE.
"Our country is continually creating and supporting opportunities that foster imagination, ingenuity and innovations that enhance the role of the media in our society and expand the benefits of technology in our daily lives."
His Excellency praised the vigorous leadership and initiatives of His Highness Sheikh Mansour bin Zayed, adding that His Highness' keen understanding of the power of the media in shaping attitudes and perceptions has allowed the Global Media Congress to be held regularly in Abu Dhabi and has guaranteed its relevance and continued success.
His Excellency said that media can foster international cooperation and the sharing of essential values and interests, noting to its role in highlighting human achievements in a way that crosses boundaries of nationality, ethnicity, religion, and culture.
His Excellency, as the UAE Minister of Tolerance and Coexistence, expressed his pleasure at celebrating the upcoming International Day of Tolerance on 16 November, and said: "We, at the ministry, appreciate the fact that media professionals help us promote the ideals of teamwork, peaceful coexistence, mutual respect, and understanding. In the UAE, we have learned that adherence to these common human values creates an environment where knowledge is shared, and where technological developments are properly utilised."
His Excellency said that tolerance and peaceful coexistence are a soft power that creates opportunities for integrated local and international community engagement that promotes peace and prosperity for all.
His Excellency said: "Additionally, tolerance and peace enable us to deal reasonably with important environmental issues such as global climate change, waste management, recycling, potable water, and renewable energy sources."
The congress will also discuss the issue of Climate Change and Global Warming, and the role of the media in supporting the goals of COP28, which will be hosted by the UAE on 30 November-12 December 2023.
His Excellency said: "As media leaders, you have the opportunity, indeed the responsibility, to inspire hope and optimism for success in meeting the challenge of climate change. You have the power to promote, explain, and raise awareness of useful actions in your communities and around the world. I am inspired by your obvious commitment to address the challenge of protecting the environment, a challenge to humanity itself, that is not limited to any specific country or region."
His Excellency emphasised that news organisations and other media companies will continue to take advantage of digital technologies and expand their presence on the web to deliver their material more quickly, to improve their timeliness and relevance, to reach larger audiences, to monitor readership and audience trends and preferences, and to increase revenue and reduce costs. He added that electronic media, including web-based media, television and radio, satellite, wireless and mobile technologies, as well as other forms of modern delivery, will continue to provide information and entertainment to large audiences.
As the media industry is changing rapidly, His Excellency said the sector must agree that the most important thing in the media is the content created and not the technology used, and asserted that media professionals have an important responsibility to provide quality content that meets the needs of diverse national and international audiences, as they are also responsible for delivering a balanced mix of news, information, education, and entertainment from all local, national, and international sources.
His Excellency said: "Media professionals must also be committed to ethical behavior and to search for truth. Their work must promote important values such as honesty, integrity, peace, and non-violence."
His Excellency also stressed that the success of the media industry in such endeavours are critical to the future growth of the information society and will help advance human welfare and international peace and goodwill, as it requires investment in the education and development of media professionals and communication experts. It also requires cooperation and coordination in fighting misinformation and false news.
His Excellency said: "At the same time, success requires ensuring wide access to the benefits of the new forms of information delivery. Issues of technology infrastructure, computer knowledge and skills, and telecommunications policies must be continually debated and resolved."
Concluding his speech, the UAE Minister of Tolerance and Coexistence underscored the importance of addressing the issues surrounding social media.
His Excellency said: "Social media opens new worlds for us as individuals, and it creates a new set of global ties for knowledge exchange, for education without borders, for international dialogue, and for public policy."