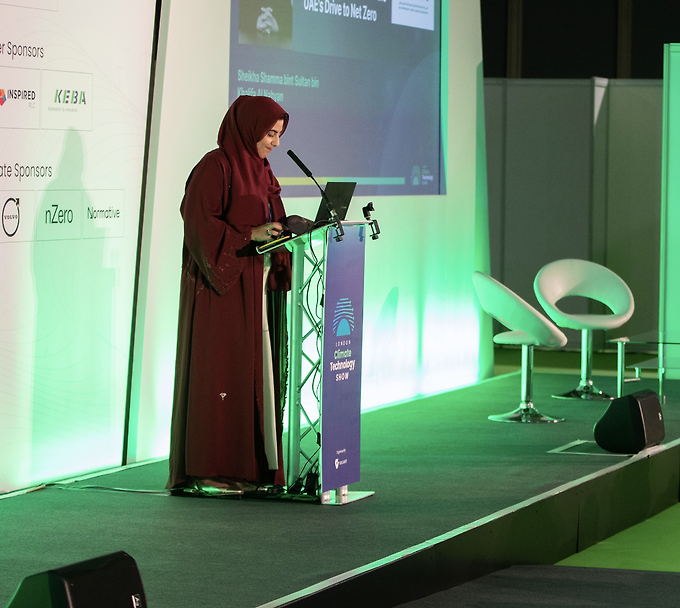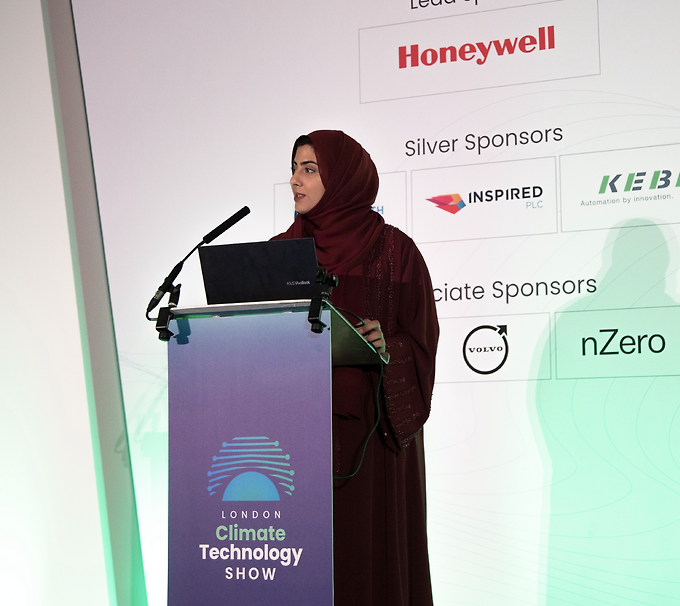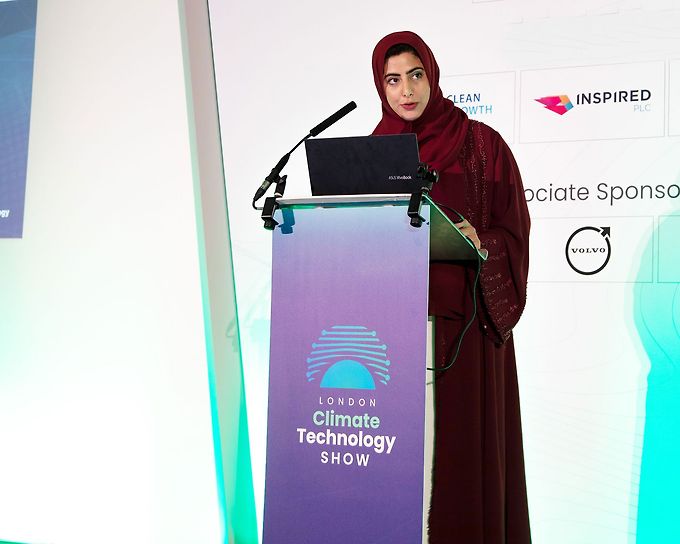 Sheikha Shamma bint Sultan bin Khalifa Al Nahyan, Executive Director of the UAE Independent Climate Change Accelerators (UICCA), delivered the keynote address at the inaugural London Climate Technology Show yesterday.
The London Climate Show serves as an exclusive stage for the entire sustainability value chain, including governments, global and regional companies, investors, academia and entrepreneurs, to deliberate and partner on ways to mitigate the climate crisis through sustainable business solutions, disruptive technology and advanced knowledge.
Opening the prestigious event, Sheikha Shamma spoke alongside Sir James Bevan, CEO of the UK Environment Agency, and Dr. Yousef Alshammari, CEO & Head of Oil Research at CMarkits, the UK-based global energy markets consultancy.
Sheikha Shamma highlighted the rapid escalation of the climate crisis in recent years, and UAE's efforts to mitigate the effects through its Net Zero commitments and strategy. She called for greater innovation and collaboration between nations, and within the ClimateTech industry, to identify and execute solutions that would drive positive impact.
Sheikha Shamma said, "It's imperative that a region's Net Zero commitments not be aspirational, but motivational and proactive. There are transformations taking place in major industries, such as construction, agriculture, tourism and even oil and gas to support this. Innovation is the driver that will be the key to achieving these goals.
As the UAE gears up to host COP28 next year, collaboration across and governments, and the integration of technology, will be fundamental to securing the future of our planet. Now is the time to seize the opportunities the region has to offer."