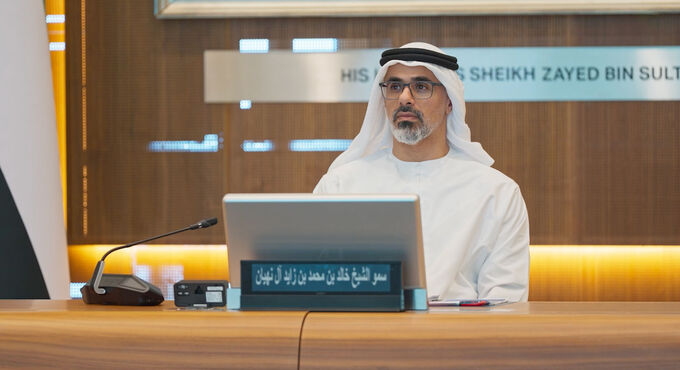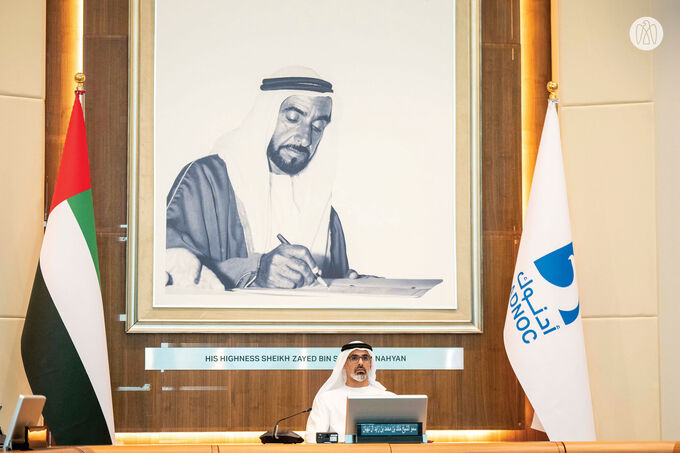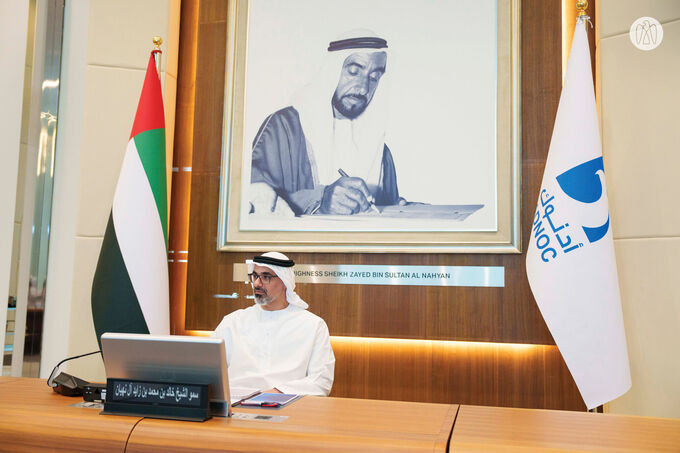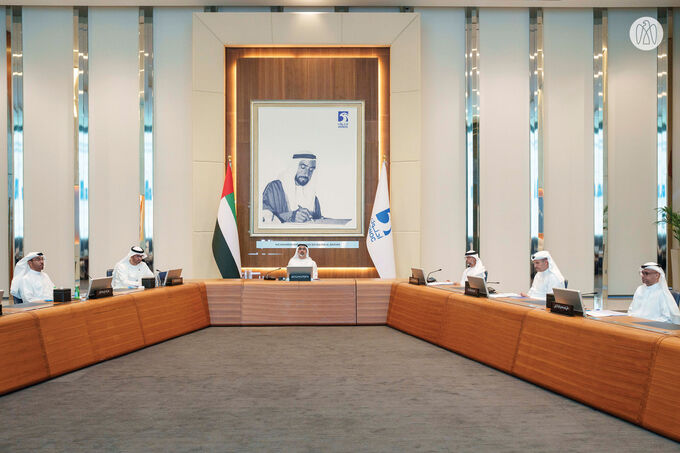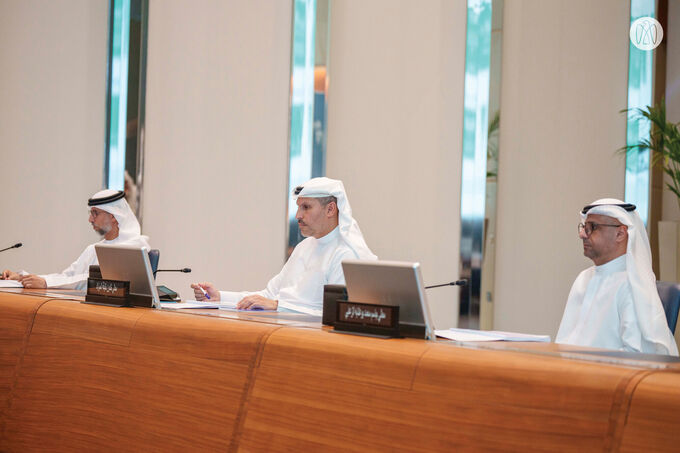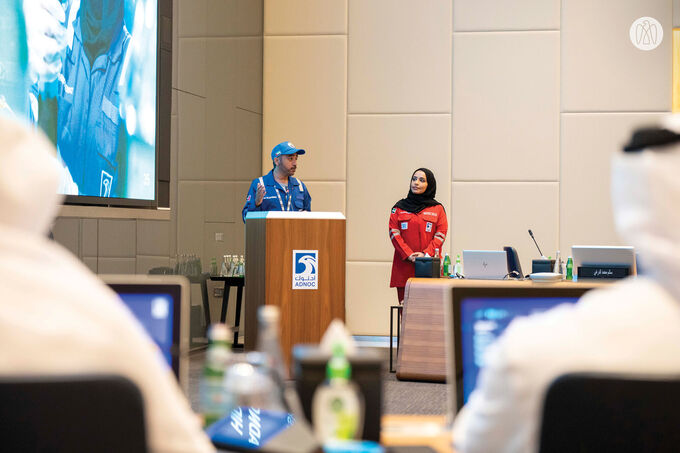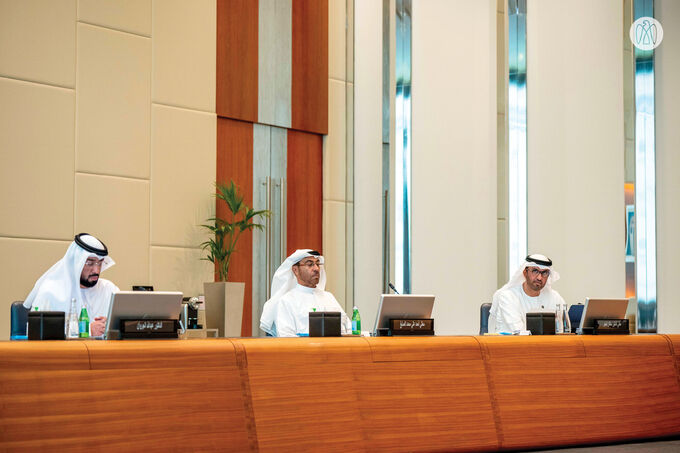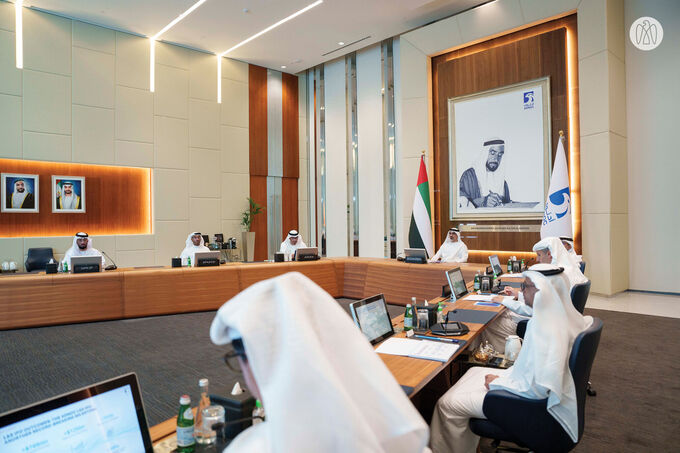 His Highness Sheikh Khaled bin Mohamed bin Zayed Al Nahyan, Crown Prince of Abu Dhabi and Chairman of the Abu Dhabi Executive Council, has chaired a meeting of the Executive Committee of the ADNOC Board of Directors at ADNOC Headquarters.
During the meeting, His Highness approved ADNOC's accelerated decarbonisation plan to bring forward its net zero ambition to 2045, from its previous target of 2050, and to achieve zero methane emissions by 2030. ADNOC is the first company in its peer group to accelerate its net zero target to 2045.
His Highness noted that these new, ambitious targets mark a new chapter in ADNOC's transformational journey to a lower carbon future. The company has placed sustainability at the heart of its long-term strategy, including the decarbonisation of its operations, investing in renewables, building a global hydrogen value chain, deploying innovative climate technology solutions and advancing nature-based solutions such as planting mangroves in the UAE.
His Highness and members of the Executive Committee called on ADNOC to seek new global partnerships with other progressive energy companies, customers and technology leaders to collaborate on and boost its decarbonisation plan.
His Highness and members of the Executive Committee were briefed on ADNOC's 2022 upstream carbon intensity performance of ~7 kgCO2e/boe as it responsibly contributed to meeting growing global energy demand. In 2022, ADNOC's industry leading methane intensity was ~0.07%, and the company was awarded the Gold Standard Pathway by the Oil and Gas Methane Partnership 2.0.
Additionally, in 2022, the company achieved greenhouse gas (GHG) emissions reductions of ~4mt by using grid energy from solar and nuclear power to supply 100% of its onshore operations as well as ~1mt from energy efficiency and flaring reduction projects. These results, independently assured by DNV*, place ADNOC in the top tier of lowest carbon intensity oil and gas producers in the world.
His Highness highlighted ADNOC's role as a key enabler of the UAE's updated Nationally Determined Contribution (NDC), which raises the ambition of the UAE's nationwide emissions reductions to 40% by 2030, as well as ADNOC's role in supporting the UAE's recently updated Energy Strategy 2050, its new National Hydrogen Strategy and Abu Dhabi's Climate Change Strategy.
His Highness noted that ADNOC's employees are crucial to delivering on its decarbonisation plan and commended its efforts to develop and empower talent. He stressed that people are the nation's greatest asset and the UAE Leadership will continue to prioritise human capital development.
ADNOC's commitment to sustainability and decarbonisation dates back to the company's founding. Building on billions of dollars of investments in decarbonisation and sustainability projects since its inception, ADNOC recently made an initial allocation of $15 billion to expedite the implementation of its key decarbonisation initiatives, including carbon capture and storage, electrification, energy efficiency and nature-based solutions. Over the coming months, the company will announce further investments and associated projects that will enable it to meet its updated ambitious decarbonisation targets.
In addition, ADNOC will drive the global growth of renewable energy and green hydrogen through its shareholding in the Abu Dhabi Future Energy Company (Masdar). Masdar is a leading renewable energy company, targeting a portfolio of more than 100 GW of renewable capacity and the production of one million tonnes of green hydrogen by 2030.
ADNOC's decarbonisation plan includes a $3.8 billion, first-of-its-kind at scale project, connecting its offshore operations to clean grid power, which will reduce its offshore carbon footprint by up to 50%. It also includes building a 1 million tonnes per annum low-carbon ammonia production facility to help ADNOC's customers decarbonise.
This year, ADNOC started two pilot projects to deploy leading climate technologies to capture and permanently store carbon dioxide (CO2) as part of its plan to expand its carbon capture capacity to 5 million tonnes per annum by 2030.
The innovative pilots build on ADNOC's industry leading carbon capture and storage facility, Al Reyadah, which became the world's first commercial scale operation to capture emissions from the steel industry when it was completed in 2016. The facility, with the capacity to capture 800,000 tonnes of CO2, has played a pivotal role in advancing carbon capture technology and reducing emissions from industry.
For over 50 years, ADNOC has led the industry in eliminating routine flaring. The company has deployed leading technologies, advanced monitoring and industry leading practices to substantially reduce methane emissions across its operations.
ADNOC is delivering on its plan to plant 10 million mangroves by 2030. In 2022, the company planted 200,000 mangrove seeds using drone technology with the aim to aerially plant a total of 2.5 million mangrove seeds over three years. To date, ADNOC has planted more than two million mangrove seedlings across Abu Dhabi. The company's efforts support the UAE's aim to plant 100 million mangroves by 2030.
Last year, ADNOC established a Low Carbon Solutions and International Growth Directorate to identify opportunities and drive forward its decarbonisation plans, building off the company's successful track record of responsibly and reliably supplying energy to the world.
Under the guidance of His Highness, the Executive Committee provides strategic direction for ADNOC in reviewing progress against its operational and financial targets.
Other members that attended the meeting include H.E. Dr. Sultan Ahmed Al Jaber, Minister of Industry and Advanced Technology and ADNOC Managing Director and Group CEO; H.E. Suhail Mohamed Al Mazrouei, Minister of Energy and Infrastructure; H.E. Ahmed Ali Al Sayegh, Minister of State; H.E. Khaldoon Khalifa Al Mubarak, Managing Director and Group CEO of Mubadala Investment Company; and H.E. Jassem Mohammed Buatabah Al Zaabi, Chairman of the Abu Dhabi Department of Finance.