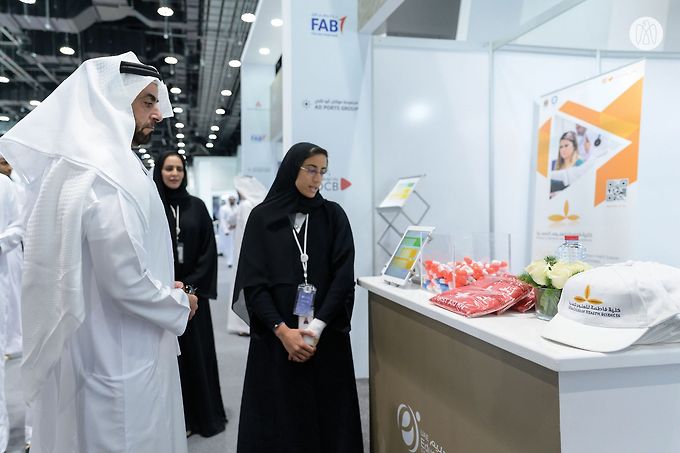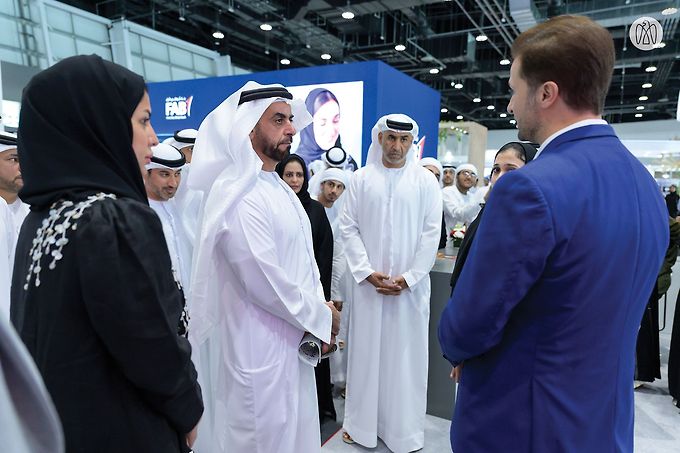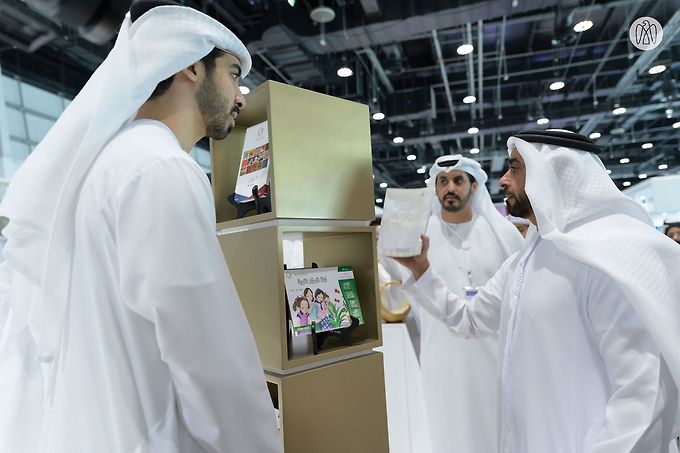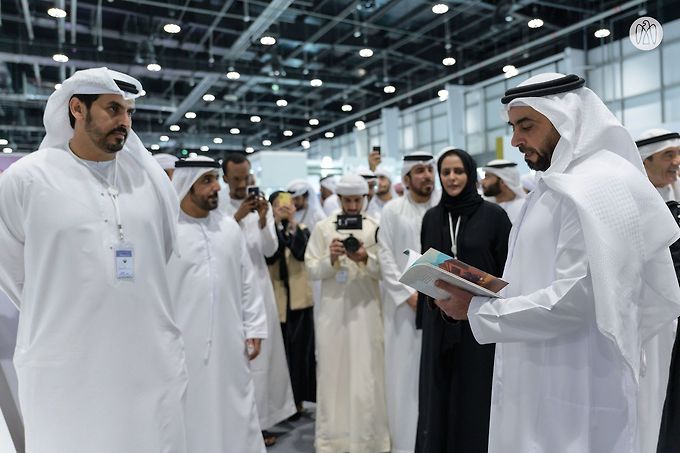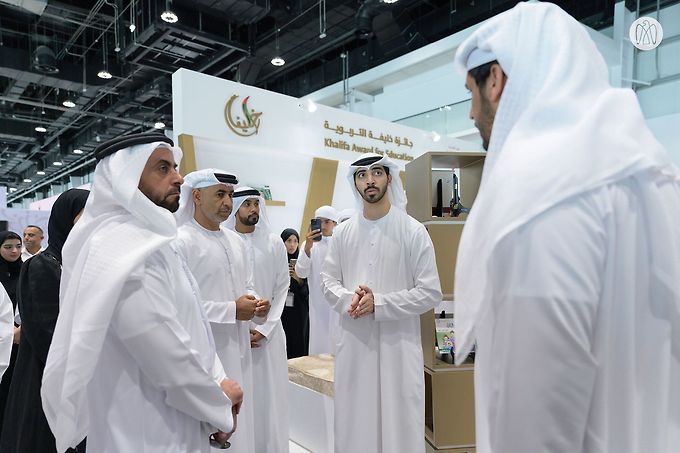 Lieutenant General His Highness Sheikh Saif bin Zayed Al Nahyan, UAE Deputy Prime Minister and Minister of Interior, made a visit to the 9th Education Interface Exhibition on its final day. The exhibition showcased various programmes and majors provided by academic institutions and universities that contribute to the development of education and future professions.
His Highness was briefed on the most important programmes and specialisations offered by academic and educational institutions and universities
His Highness's visit included the pavilions of the United Arab Emirates University, Mohamed bin Zayed University for Humanities, Zayed University, Rabdan Academy, the Khalifa Award for Education pavilion, and Fatima College of Health Sciences, where he was briefed by officials at each pavilion on the academic programmes and initiatives offered by the national institutions
Throughout the two-day conference, discussions revolved around the development of mechanisms to anticipate future professions and academic disciplines in alignment with the labour market. As a result, recommendations were put forward to step up collaboration between educational institutions and the labour and production sectors. These recommendations aimed to provide students with opportunities to complement theoretical knowledge with practical experiences.
Dr Moza Saeed Al Badi, Chairman of the Board of Directors of Education Interface, expressed her gratitude to His Highness for his support and sponsorship of the conference. She highlighted the significance of the national academic event in advancing education and its related efforts.
Dr Al-Badi said that success in the current era hinges on a comprehensive understanding and mastery of sustainability and artificial intelligence. She further highlighted the positive impact of the Education Interface Exhibition and the Middle East Youth Conference on the teaching and learning processes in the Middle East region. This initiative, pursued by the UAE to become an education pioneer, has been instrumental in promoting these concepts. The exhibition exceeded expectations as it attracted more than 15,000 students, along with visitors from diverse age groups and nationalities.
Furthermore, Dr Al Badi unveiled a groundbreaking community initiative aimed at supporting the success of the exhibition. The initiative, led by First Abu Dhabi Bank and Bin Hamouda Group, offers 40 scholarships for bachelor's and master's degrees to UAE students. Dr Al Badi expressed her gratitude to the individuals responsible for these esteemed institutions.
The exhibition kicked off its ninth edition on Tuesday with the theme Nine Years in the Service of Education. It witnessed the participation of a wide range of local and international educational and academic institutions.
The second day's programme included the participation of Dr Yasser Al Wahidi, Director of the Abu Dhabi Maritime Academy, Dr Hosnia Al Ali, Educational Programs Advisor at the National Library and Archives, Badriya Al Hosani, Acting Director of Academic Administration at the Sharjah Institute for Heritage, and Moza Al Ghafli, Assistant for Manuscripts Restoration at the Sharjah Heritage Institute. In addition, a panel discussion organised by the Youth Council of the Ministry of Interior, took place entitled Artificial Intelligence and Sustainability of Security.