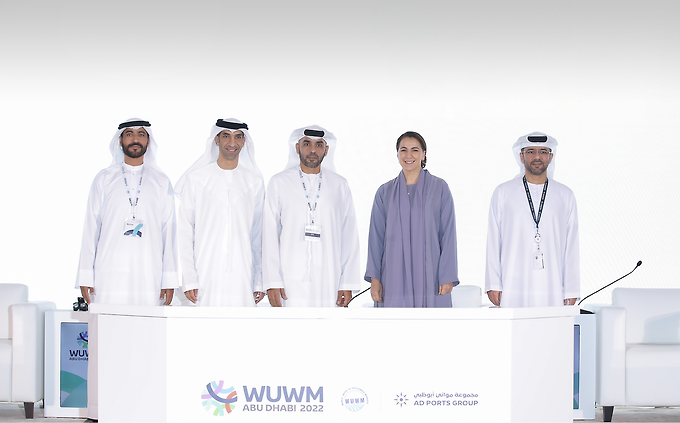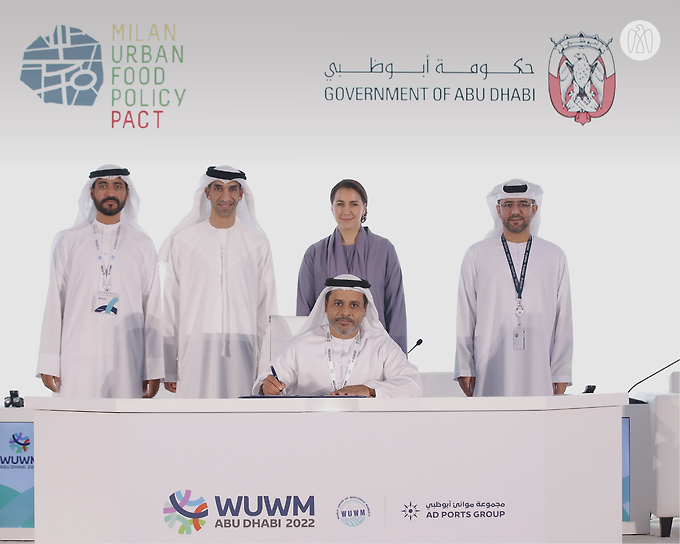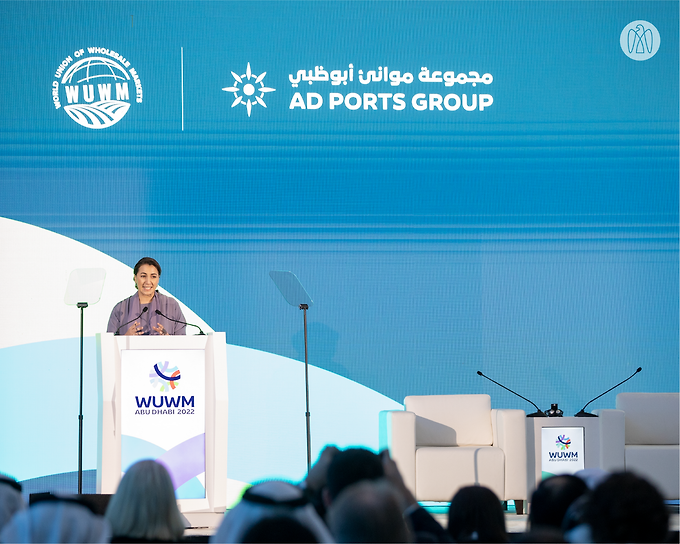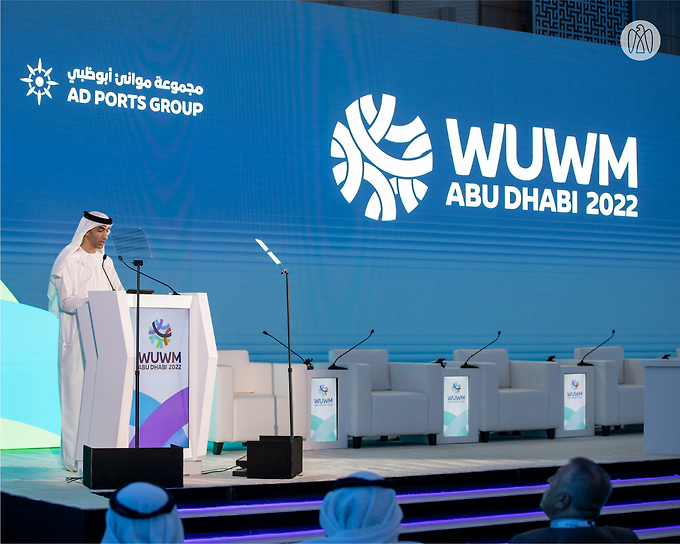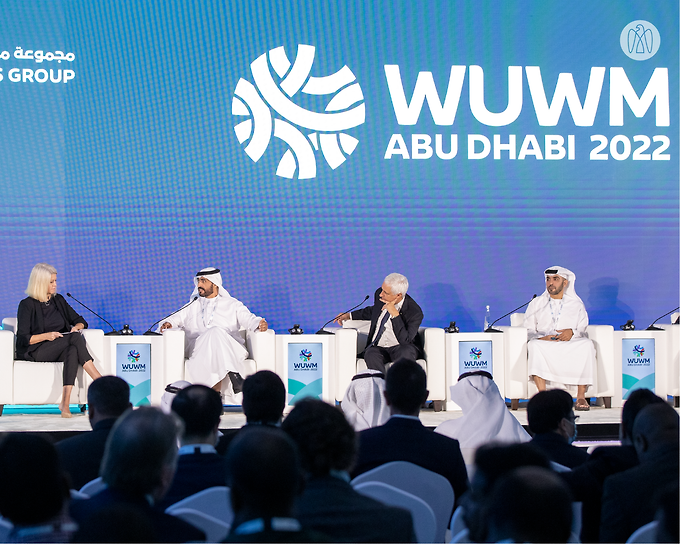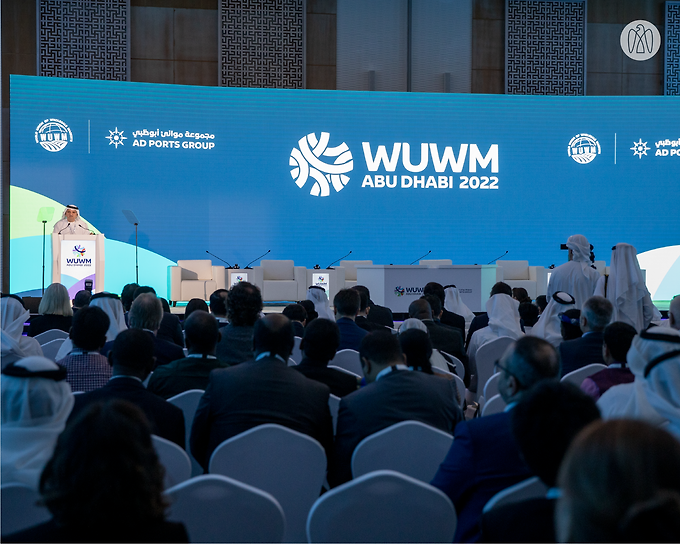 The Emirate of Abu Dhabi today signed the Milan Urban Food Policy Pact (MUFPP), joining over 250cities worldwide committed to reducing food waste and developing a more sustainable food system.
The Milan Pact was signed by His Excellency Dr. Salem Al Kaabi, Director General of Operations Affairs at the Department of Municipalities and Transport (DMT) on behalf of Abu Dhabi government, during the World Union of Wholesale Markets 2022 Conference held in Abu Dhabi under the theme "Global Food Security in the Twenty-first Century: Risks, challenges and solutions to ensure resilient and sustainable fresh food supply chains".
A major global initiative, the Milan Pact, involves over 250 cities representing 450 million people. As well as offering a comprehensive framework, the Pact includes recommendations and actions that will support sound planning of laws and systems, governance, the production and distribution of sustainable food systems and supply networks, social and economic fairness, and how to avoid wasting food resources.
Through this pledge, the Abu Dhabi Government aims to ensure the achievement of an integrated food security system, which is one of the most critical priorities of governments and organisations worldwide. Abu Dhabi seeks to use the latest digital innovations and artificial intelligence to stimulate the agricultural sector and achieve sustainable food production.
H.E. Dr Salem Al Kaabi said: "Food security is of paramount importance for the sustainability and continuity of quality of life. DMT seeks to support the goal of food security by providing subsidised food distribution centres throughout the emirate to ensure easy access to food products for citizens in the Emirate of Abu Dhabi. The department also improves food security and sustainability by developing a sustainable transportation solution, managing licenses, and facilitating procedures to support investment in the agricultural sector.
"It is a national priority to strengthen the food security system and its integration, and communities should do their part by conserving resources and rationalising consumption. Our appreciation also extends to the efforts made in this field by the Abu Dhabi Agriculture and Food Safety Authority for establishing a national strategy, initiatives and programs to create a sustainable agriculture and food safety sector in the emirate."
H.E. Saeed Al Bahri Al Ameri, Director General of the Abu Dhabi Agriculture and Food Safety Authority, said: "We are very pleased that the Emirate of Abu Dhabi has joined the list of cities that have signed the Milan Urban Food Policy Pact. This pact's principles align with the emirate's priorities and our organization's strategic objectives, which include achieving global leadership in food security and ensuring all residents have adequate access to safe, nutritious, and sufficient foods."
"All the signatory cities of the pact will have an invaluable opportunity to exchange experiences, work together and benefit from the experiences of other countries. By doing so, food security institutions can build their capacities and develop integrated strategies for overcoming future and present challenges."
"The Emirate of Abu Dhabi places a high priority on food security issues. With full support from the leadership, we are developing an integrated food security system that adheres to the National Food Security Strategy 2051. As a result of the strategy, the United Arab Emirates will become a global centre for innovation in food security. "
"Using an integrated food security and agriculture data platform, the Abu Dhabi Agriculture and Food Safety Authority gathers the necessary data for decision-making related to food security and provides alerts to ensure that food security emergencies and risks are handled rapidly. Our team also strives to provide accurate information about the food and agricultural sector in Abu Dhabi. A comprehensive dashboard allows us to monitor the situation of food security locally, regionally and globally."
Mohamed Al Khadar Al Ahmed, CEO, Khalifa Economic Zones Abu Dhabi - KEZAD Group, said: "This agreement aligns with the wider framework of the UAE's long-term strategy for food security and sustainability, and reflects the vision of our wise leadership to support local, regional, and international efforts to build resilient supply chains for our community and for future generations. Khalifa Economic Zones Abu Dhabi (KEZAD) Group is developing the infrastructure that will support Abu Dhabi as it pursues the objectives of the MUFPP, including advanced storage facilities suitable for all types of food that contribute to food security and reduce levels of food waste and spoilage. In addition, we are developing production facilities that will support local food production with the highest international health and safety standards."
Ms. Anna Scavuzzo, Vice-Mayor of Milan in charge of Food Policy, said: "We welcome Abu Dhabi to our network of more than 250 cities around the world that have committed to more sustainable food systems. Collectively, cities can be at the forefront of tackling the issues relating to hunger and realising a major transformation of food systems, and with its long-term strategy and strong leadership, Abu Dhabi is positioned to play a key role in our efforts."