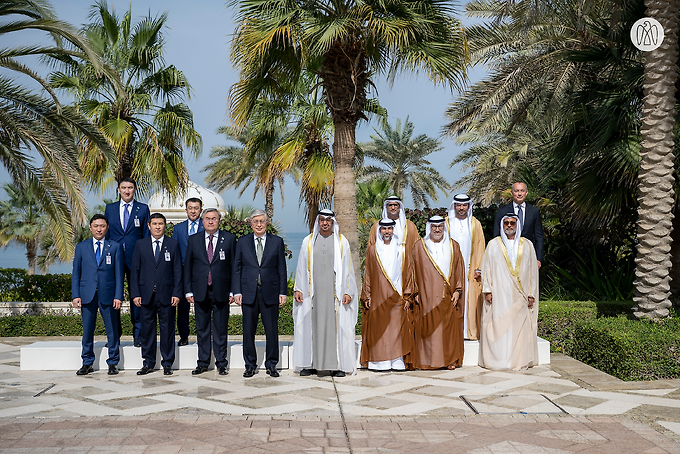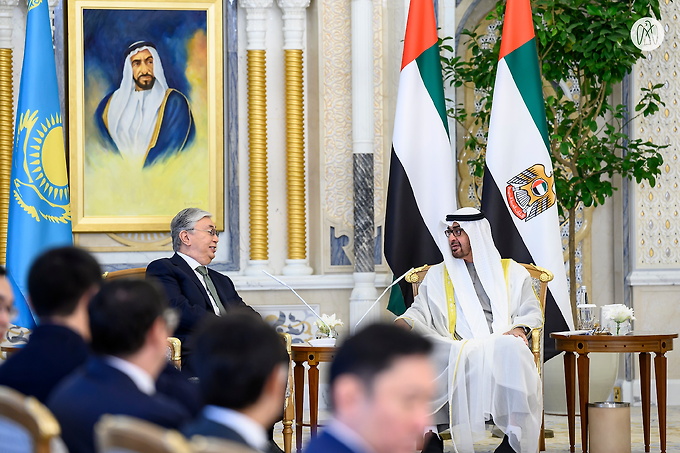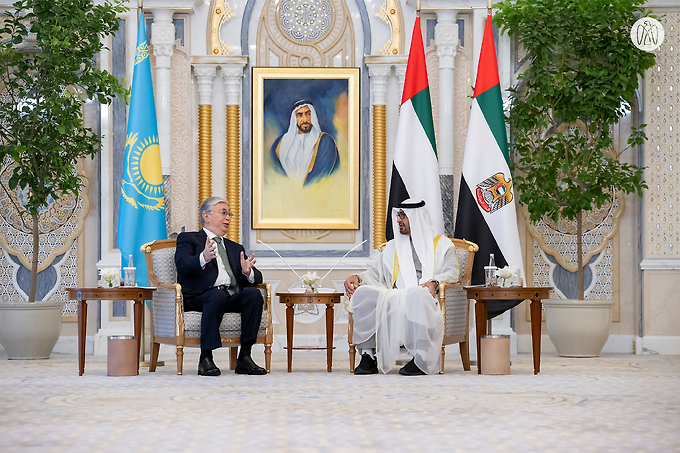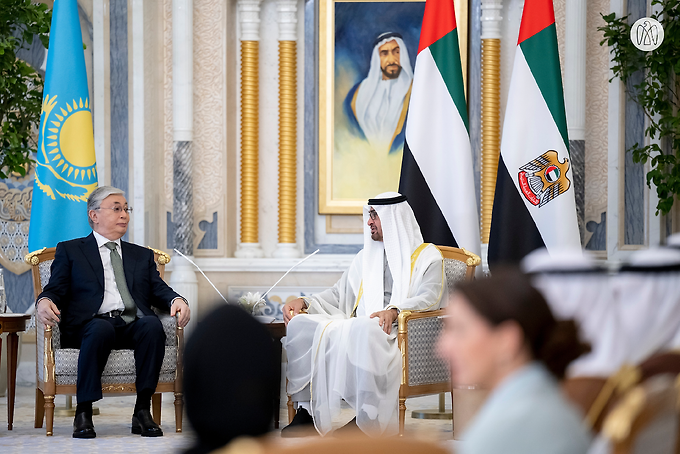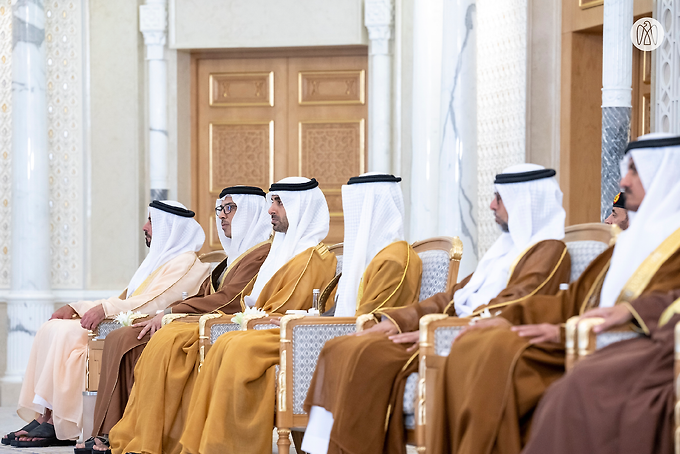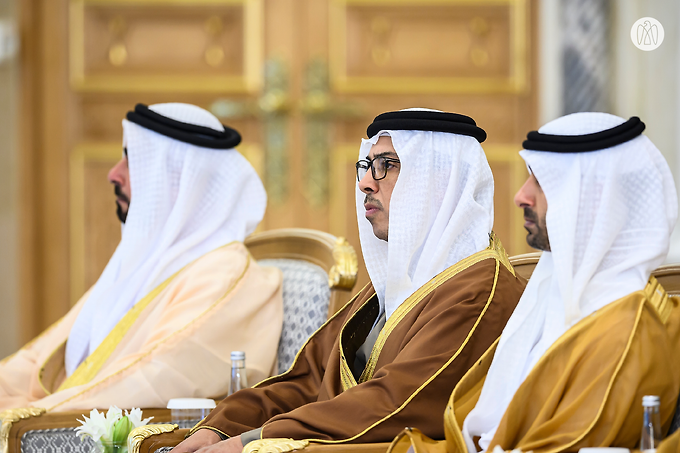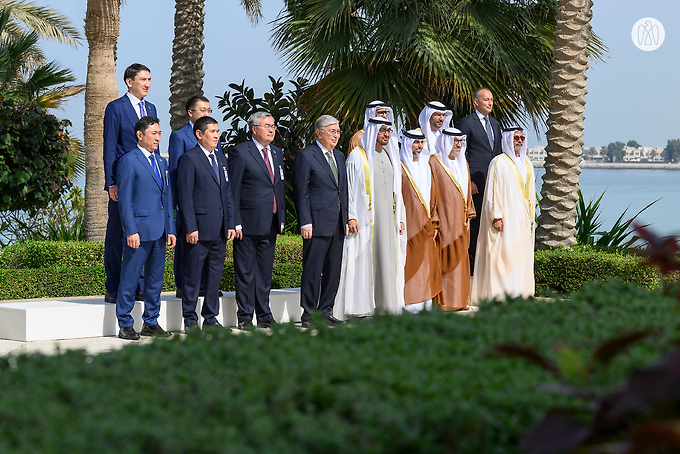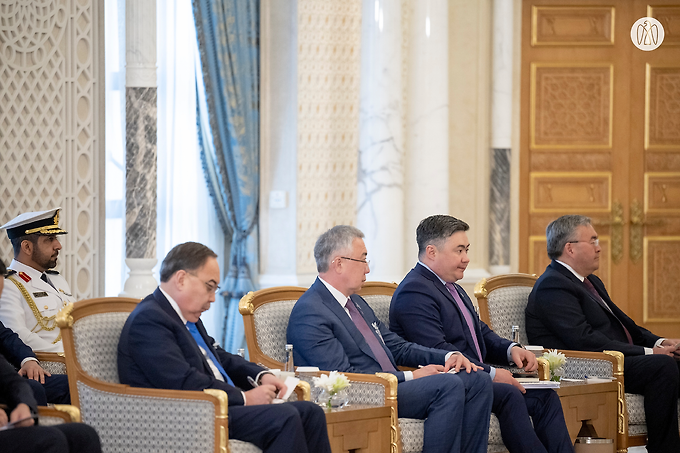 In the presence of His Highness Sheikh Mohamed bin Zayed Al Nahyan, President of the UAE, and Kassym-Jomart Tokayev, President of the Republic of Kazakhstan, AD Ports Group has signed a strategic partnership agreement with Kazakh National Oil Company (KazMunayGas) and a Memorandum of Understanding (MoU) with the Kazakhstan Ministry of Industry & Infrastructural Development for strategic cooperation in the development of a marine fleet and coastal infrastructure in the Caspian and Black Seas.
The agreements build on the shareholder agreement signed in December with KMTF (Kazmortransflot), a subsidiary of KazMunayGas, to launch an exclusive joint venture to provide offshore services for energy companies in the Caspian Sea.
The new agreements signal a significant expansion for AD Ports Group in Central Asia and Kazakhstan, which is a major market for energy, transport and logistics that continues to gain in strategic importance as a key trade route between Europe and Asia.
Under the terms of the strategic partnership agreement with KazMunayGas, the two companies will review opportunities to collaborate on a broad range of projects in the area, including the development of a new fleet of shallow-water vessels to support offshore operations in the Caspian Sea and the development of a tanker fleet to support the export of Kazakh oil.
There is also potential for the joint venture to participate in bulk cargo transportation, reviewing opportunities to build or acquire bulk cargo vessels in support of that enterprise. AD Ports Group will also look to develop bespoke training and development programmes for Kazakh teams via Abu Dhabi Maritime Academy.
The MoU with the Ministry of Industry & Infrastructural Development will see AD Ports Group look to collaborate on the development of international trade and transport corridors through the Republic of Kazakhstan, potentially developing port and logistics facilities as well as enhancing the national maritime fleet.
AD Ports Group sees the launch of collaborative ventures in the Central Asian region as a key strategic priority, both as a major source of growth and in support of key trading partners of the UAE. Furthermore, these agreements have significant potential to stimulate job creation and growth of the Kazakh economy.
His Excellency Falah Mohammed Al Ahbabi, Chairman of AD Ports Group, said: "We are honoured to have His Highness Sheikh Mohamed bin Zayed Al Nahyan and Kassym-Jomart Tokayev, President of the Republic of Kazakhstan, witness this significant event. This wide-ranging and far-sighted partnership agreement, which is the first of its kind between a UAE company and KazMunayGas, aligns with the strategic priorities of the UAE and establishes a strong platform for growth in Kazakhstan and the wider region. We are also pleased to work with the Ministry of Industry & Infrastructural Development on developing international trade and transport corridors."
Marat Karabayev, Minister of Industry and Infrastructure Development of the Republic of Kazakhstan, said: "We welcome these agreements, which represent an important step forward in the fraternal economic relationship between the Republic of Kazakhstan and the United Arab Emirates. We see significant potential in the development of port and logistics facilities in Kazakhstan to enhance our role as a trade corridor and increase export opportunities for our companies. We are pleased to work with AD Ports Group on these projects, building on their expertise to develop integrated ports, trade and logistics hubs in key strategic locations."
Mirzagaliyev Magzum, Chairman of KazMunayGas, said: "We are delighted to strengthen our strategic partnership with AD Ports Group, which offers robust capabilities in logistics, maritime, ports and digital services, with a particular focus on the energy sector. Bringing together our two businesses provides an opportunity to address some of the long-term challenges and opportunities of managing growing volumes of exports on the Caspian and Black Seas, and to develop port and fleet resources to serve oil and gas exploration and production. We see a bright future for this joint venture, which will make a significant contribution to economic and infrastructure development in Kazakhstan."
Capt. Mohamed Juma Al Shamisi, Managing Director and Group CEO, AD Ports Group, said: "AD Ports Group sees a major opportunity to contribute to the development of trade corridors across the Central Asia region, and this historic collaboration with KazMunayGas provides us with a solid foundation for growth in one the most important markets. We offer our thanks to the UAE's leadership for their support in the development of this collaboration and look forward to delivering comprehensive solutions in support of Kazakhstan's energy and maritime sectors."
Because of its strategic geographical location and significant proven reserves of natural gas and crude oil, Central Asia has emerged as increasingly important as a direct source of energy, a major transport corridor on the emerging Caspian Sea, Black Sea and Mediterranean Sea axis, and a key player in global energy security.