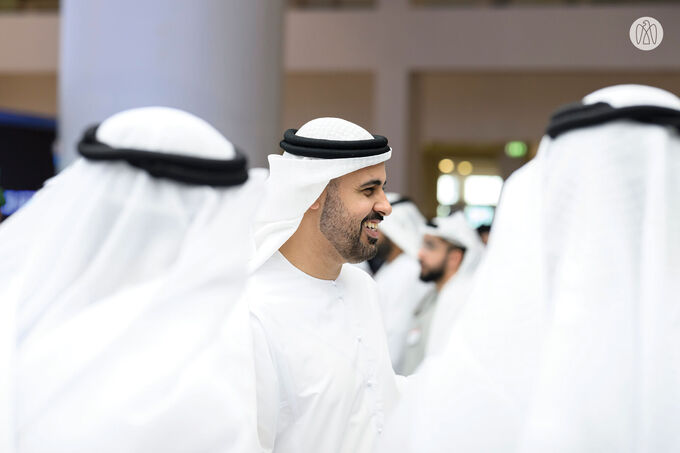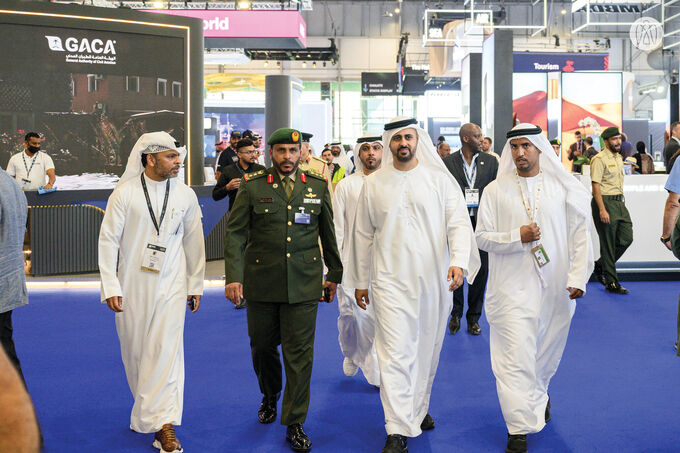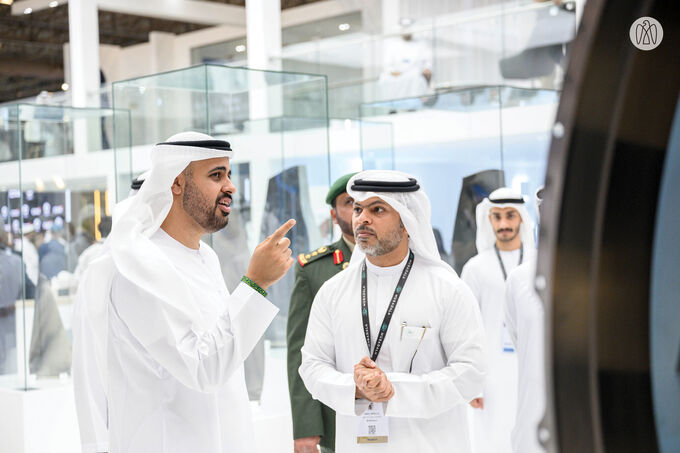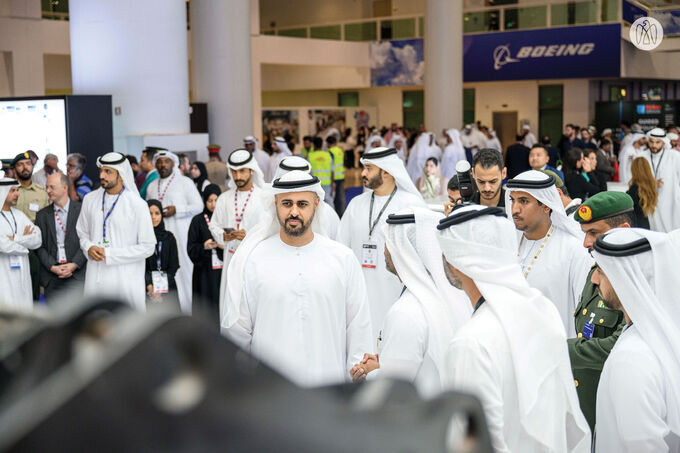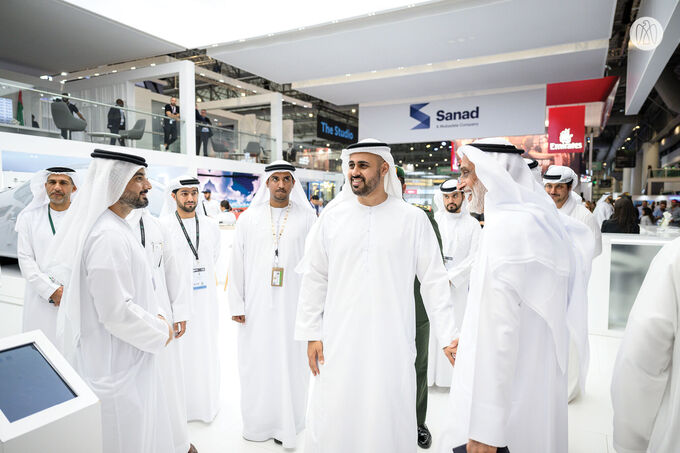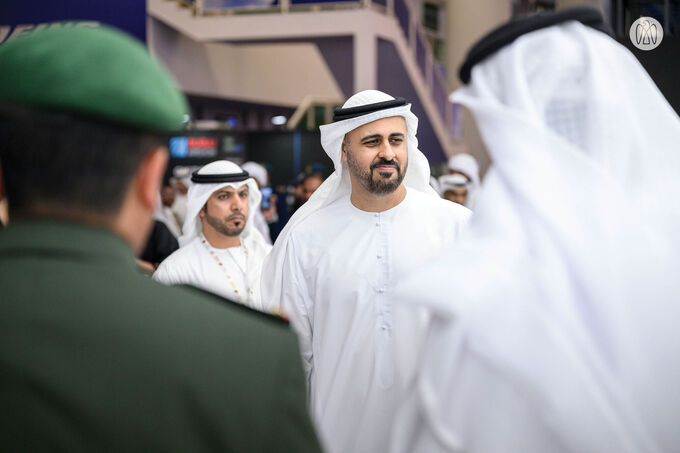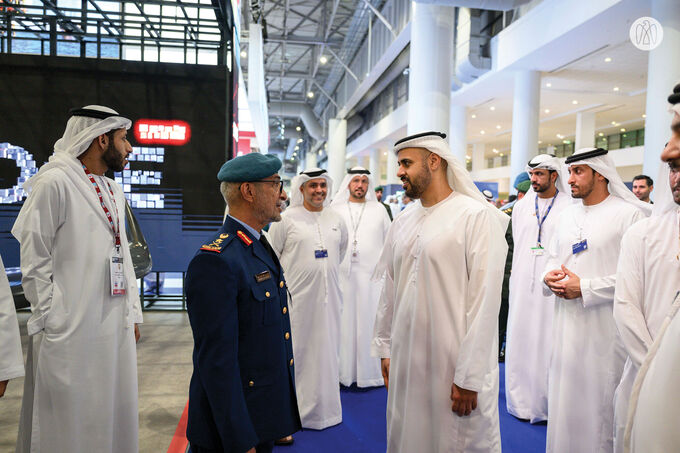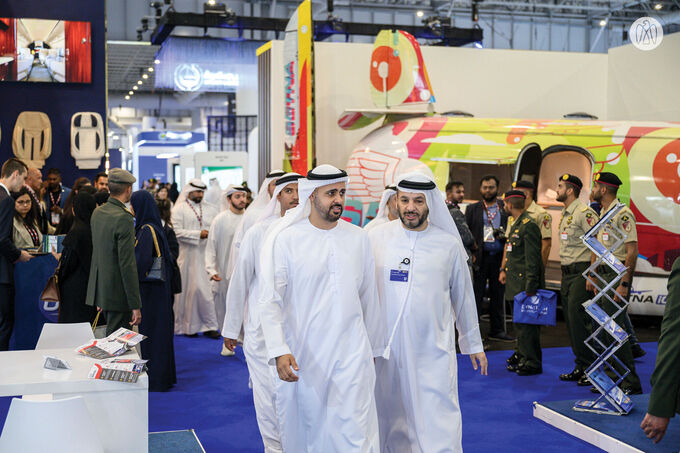 His Highness Sheikh Theyab bin Mohamed bin Zayed Al Nahyan, Chairman of the Office of Development and Martyrs Families Affairs at the Presidential Court, has visited the Dubai Airshow 2023 and toured the stands of exhibitors showcasing the latest innovative products from the defence, civil aviation and aerospace industries.
His Highness visited the stands of a number of exhibiting companies, including Edge Group, Mubadala and Calidus, and engaged in discussion with local, regional and international exhibitors on their initiatives and projects that are driving the expansion of the UAE and the region's aviation sector, including its efforts to promote sustainability.
HH was accompanied by His Excellency Mohammed Ali Al Shorafa, Chairman of the Department of Municipalities and Transport; and His Excellency Faisal Abdulaziz Al Bannai, Secretary General of the Advanced Technology Research Council.
The Dubai Airshow features more than 1,400 exhibitors from 148 countries, and more than 180 aircraft on display.