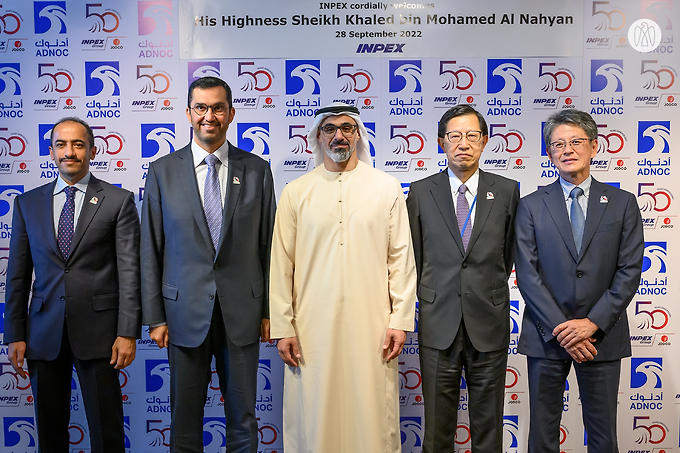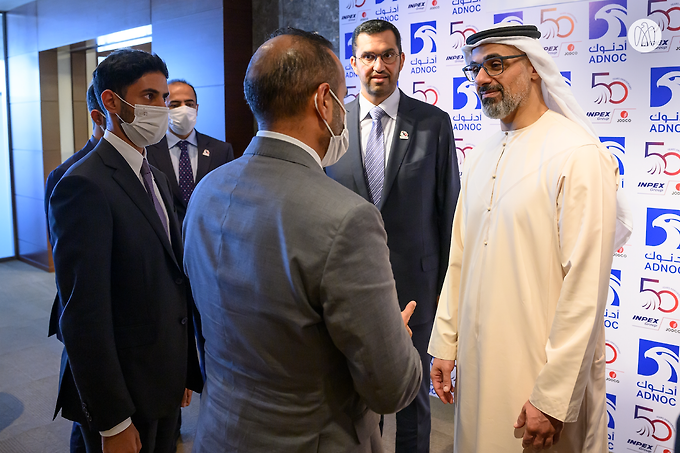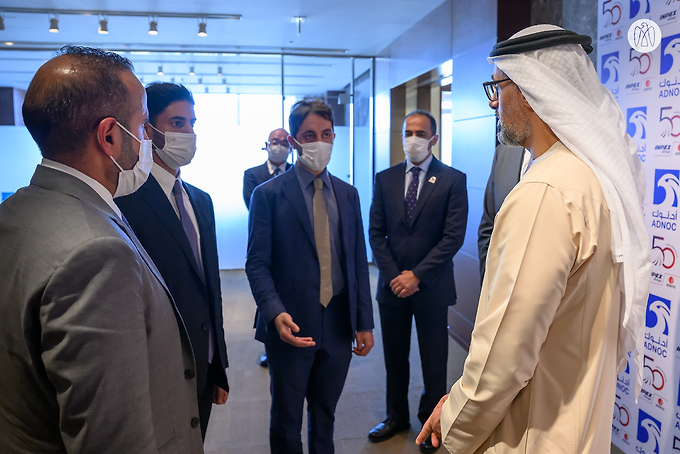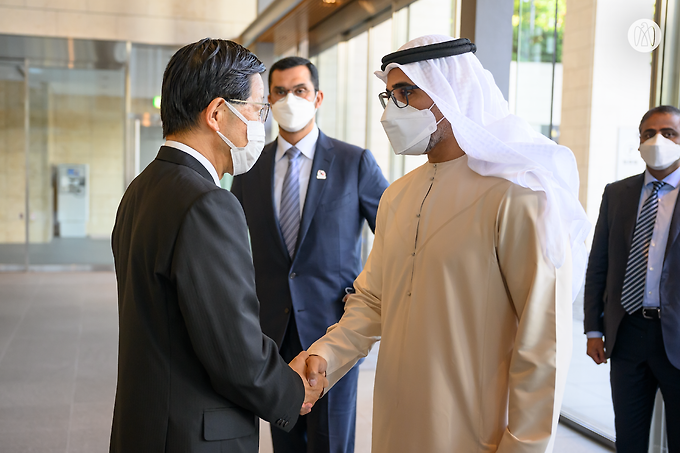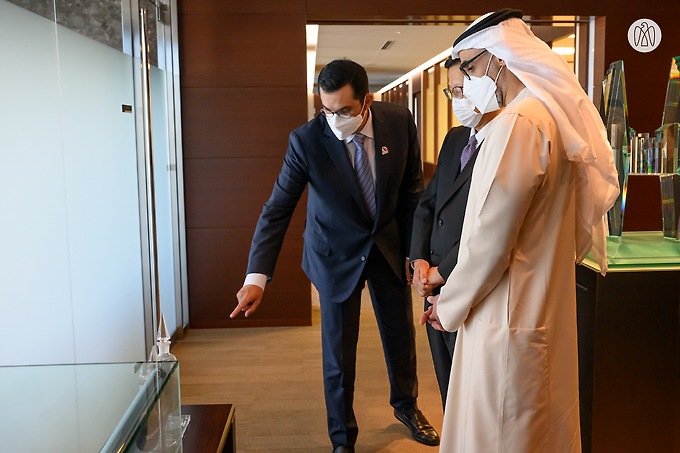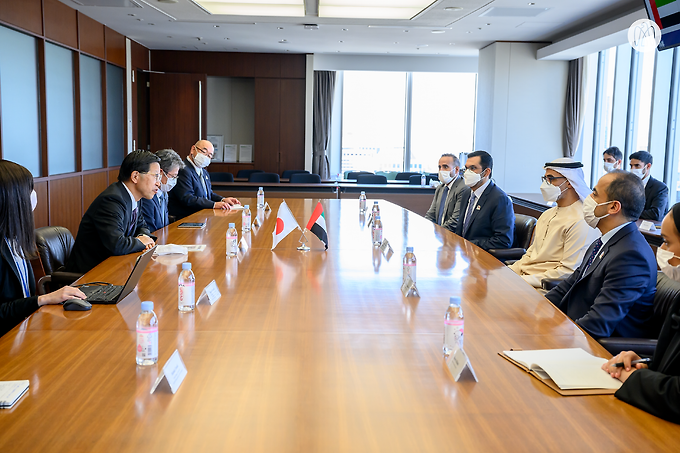 His Highness Sheikh Khaled bin Mohamed bin Zayed Al Nahyan, member of the Abu Dhabi Executive Council and Chairman of the Abu Dhabi Executive Office, today visited the headquarters of Japanese energy company Inpex in Tokyo.
His Highness, who is heading the UAE delegation to Japan, was accompanied by His Excellency Dr. Sultan Ahmed Al Jaber, UAE Minister of Industry and Advanced Technology, UAE Special Envoy to Japan, and Managing Director and CEO of Abu Dhabi National Oil Company (ADNOC), as well as His Excellency Shehab Ahmed Al Fahim, UAE Ambassador to Japan, and a number of officials from the Ministry of Foreign Affairs and International Cooperation.
His Highness was welcomed by Toshiaki Kitamura, Representative Director and Chairman of Inpex, and met with senior executives from the company. His Highness was briefed on the strategic long-term partnership between Inpex and ADNOC as well as future opportunities for cooperation in the energy sector.
During the visit, His Highness highlighted the strong bilateral ties between the UAE and Japan and stressed the UAE leadership's commitment to exploring further co-operation and partnership opportunities between both countries. His Highness praised the important contribution of Inpex and its strategic partnership with ADNOC in developing the oil and gas sector in the UAE.
As a long-standing supplier of energy to Japan, ADNOC has had an enduring partnership with Inpex since 1973. In recent years, Inpex has been successful in Abu Dhabi's onshore and offshore concession agreements, which are part of ADNOC's 2030 smart growth strategy. Inpex was a founding partner in the ICE Futures Abu Dhabi (IFAD) commodities exchange, which launched in March 2021. The company is also working with ADNOC in a joint study agreement to explore the commercial potential of blue ammonia production in the UAE.