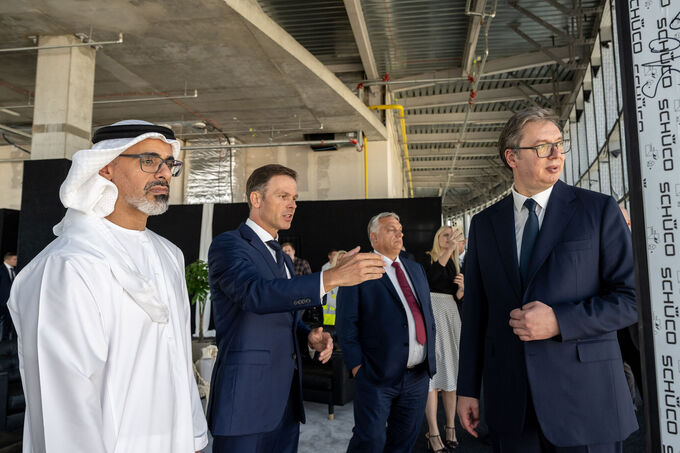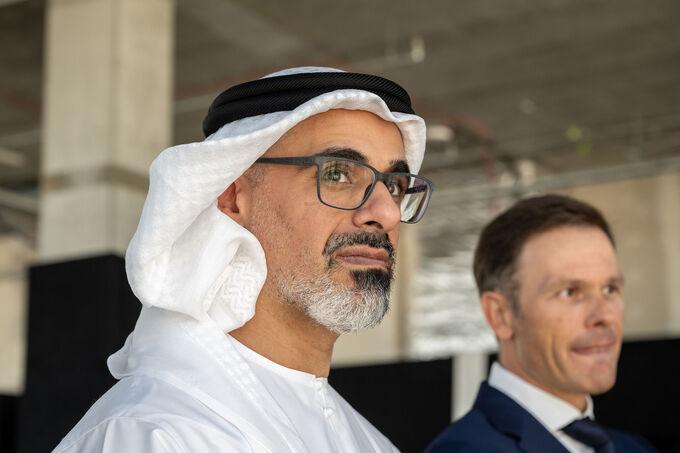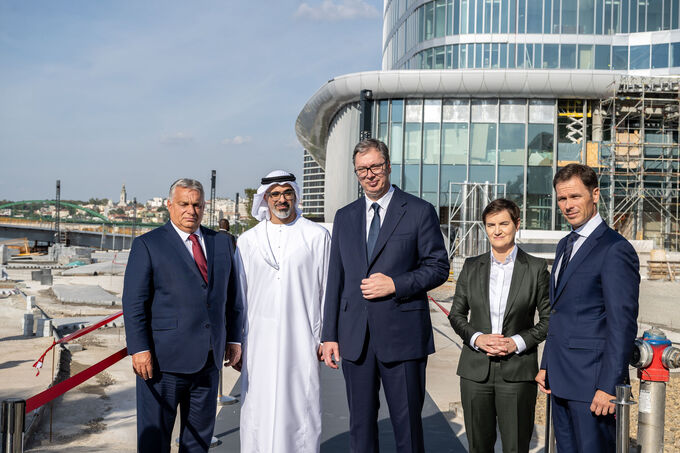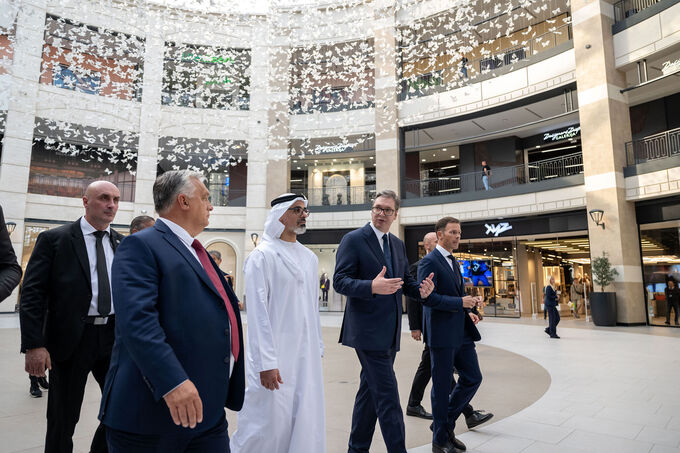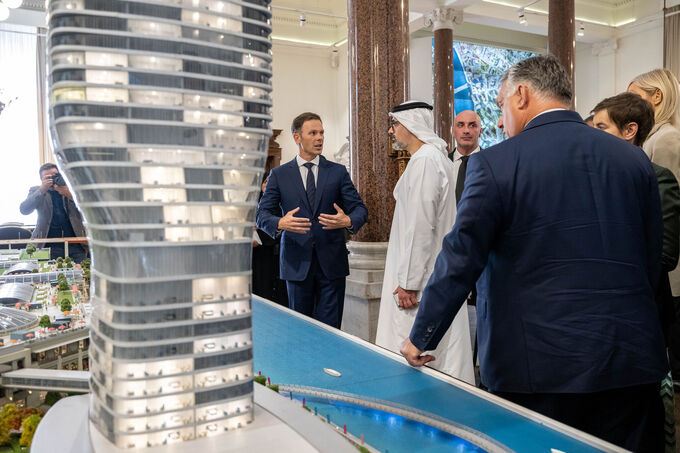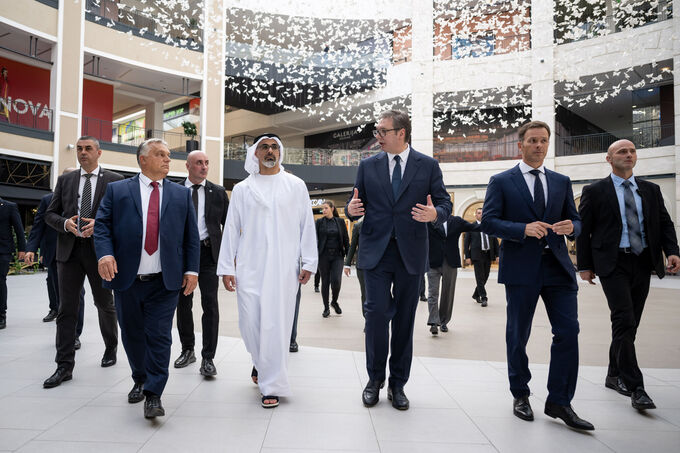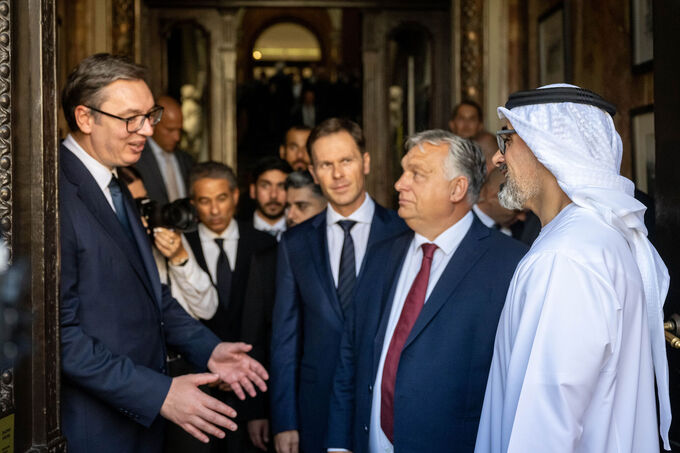 His Highness Sheikh Khaled bin Mohamed bin Zayed Al Nahyan, Crown Prince of Abu Dhabi, has visited the Belgrade Waterfront and Galerija Mall in Belgrade, Serbia, alongside the President of Serbia Aleksandar Vučić and the Prime Minster of Hungary, Victor Orbán.
The delegations toured the Belgrade Waterfront and were briefed on key features of the mixed-use development and its iconic buildings, such as the Belgrade Tower, which are enhancing the country's cityscape and supporting urban regeneration.
The trilateral delegation also toured the Galerija Mall, which, along with Belgrade Waterfront, was developed by Abu Dhabi-based real estate company Eagle Hills Properties, reflecting the UAE's long-standing relations with Serbia across various sectors, including investment, trade, and economy.
The visit took place as part of His Highness' working visit to Serbia, which aims to strengthen ties and enhance cooperation between the nations.