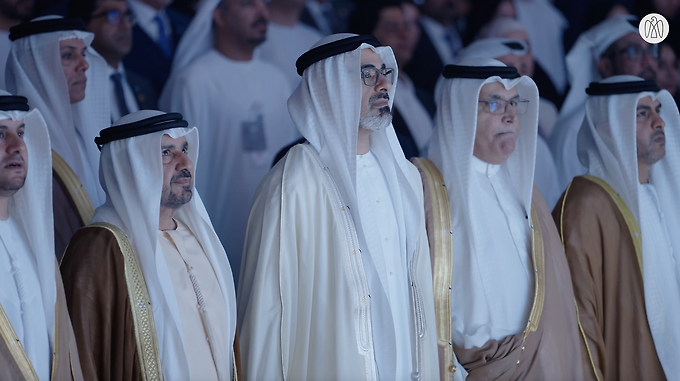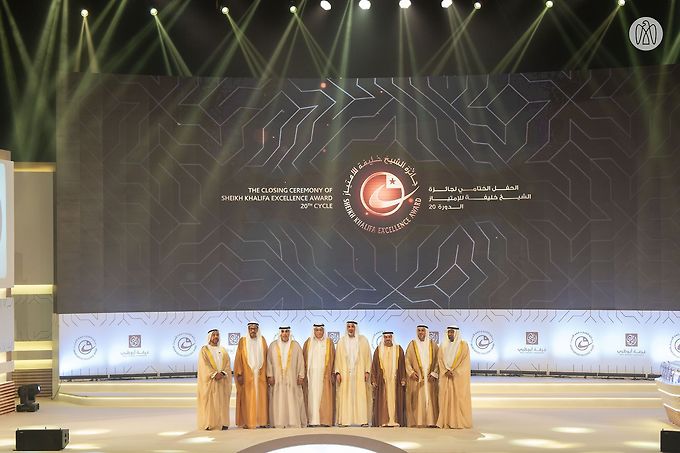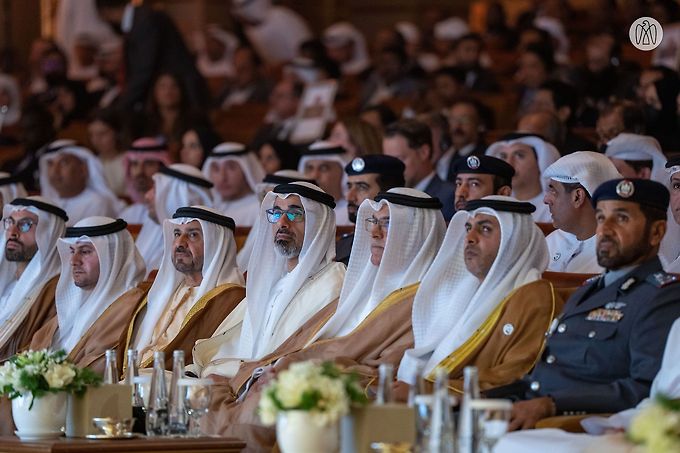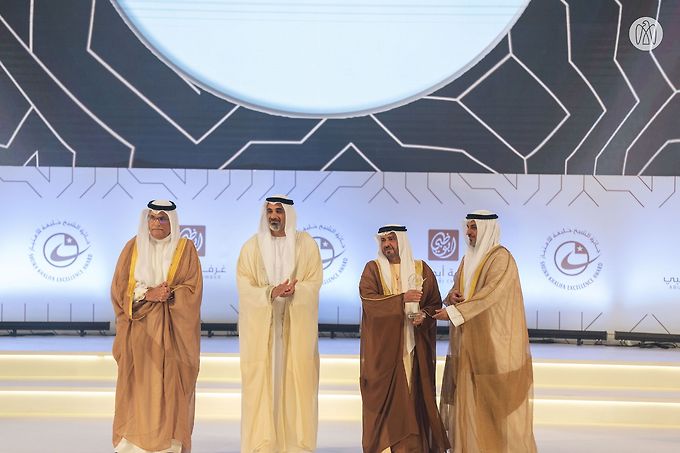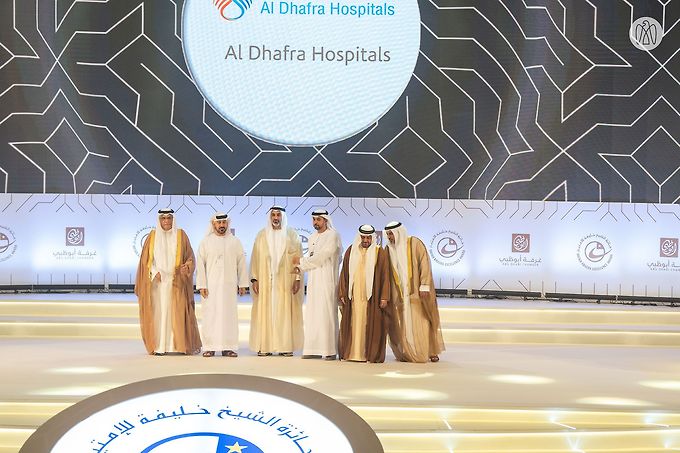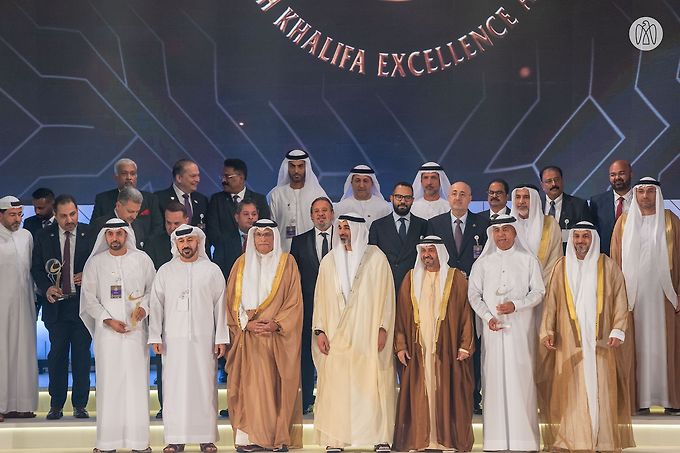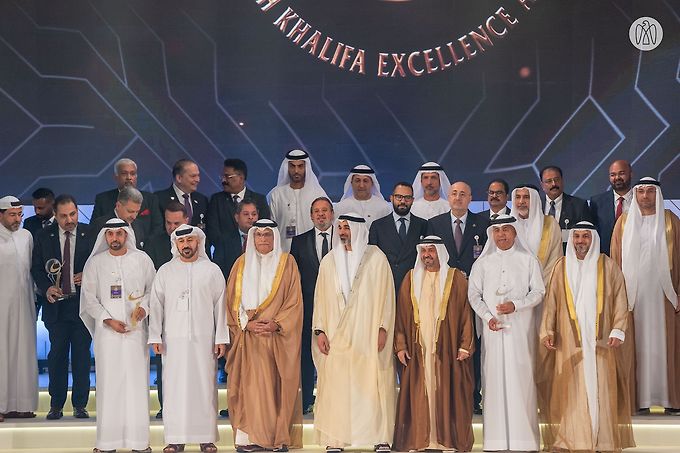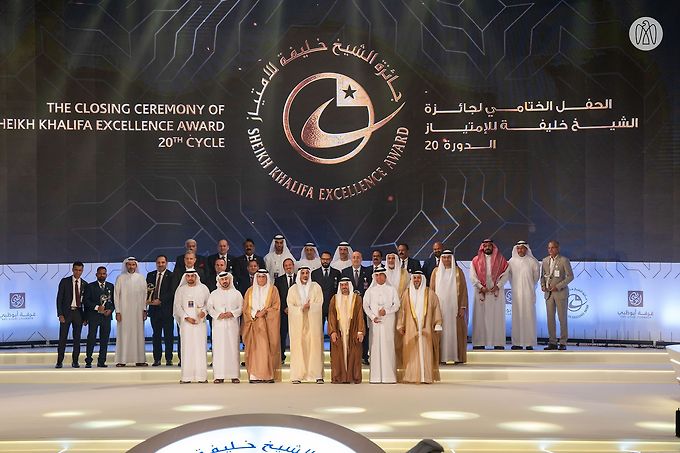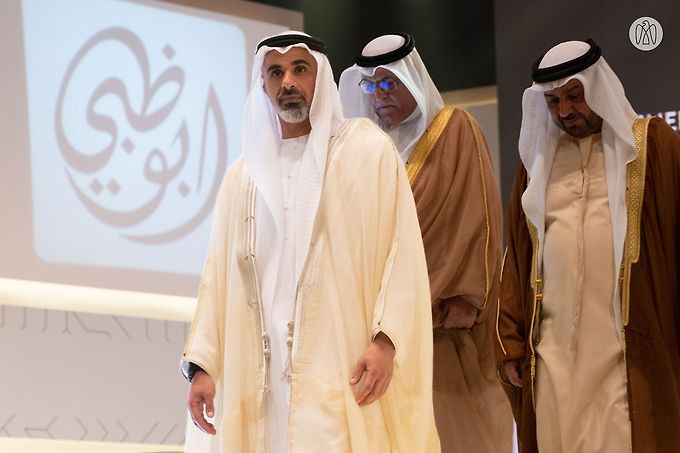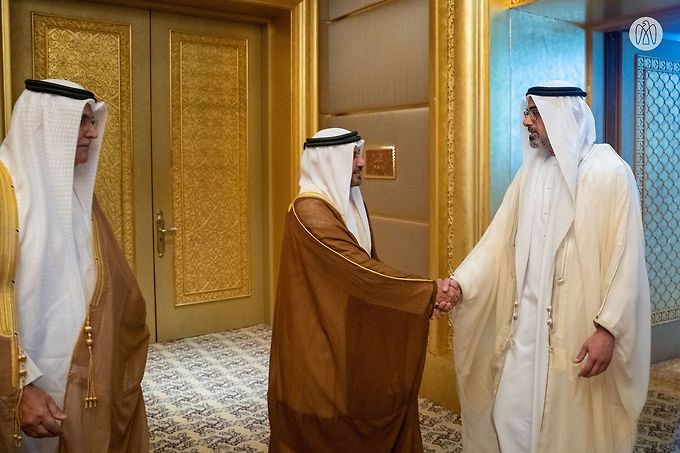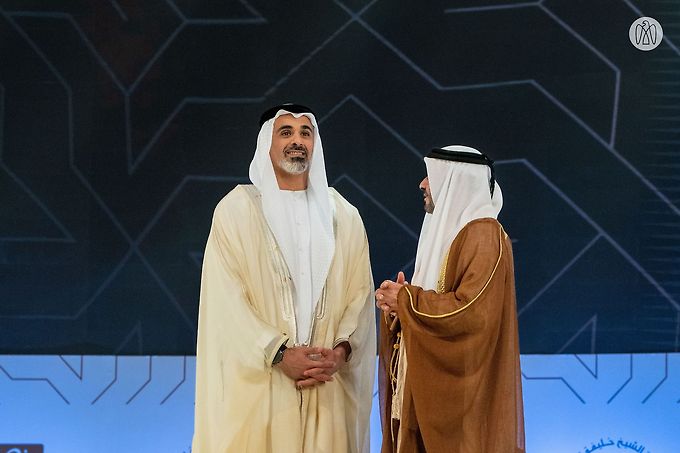 Held under the patronage of His Highness Sheikh Mohamed bin Zayed Al Nahyan, President of the UAE, His Highness Sheikh Khaled bin Mohamed bin Zayed Al Nahyan, Crown Prince of Abu Dhabi and Chairman of the Abu Dhabi Executive Council, has attended the 20th Sheikh Khalifa Excellence Award (SKEA).
His Highness Sheikh Khaled bin Mohamed bin Zayed awarded the 18 winners who were recognised for their achievements in attaining organisational excellence across various fields.
Organised by the Abu Dhabi Chamber of Commerce and Industry, this year's SKEA took place at the Emirates Palace Mandarin Oriental hotel in Abu Dhabi and recorded a more than 25 per cent increase in participation compared to the previous cycle, which took place in 2021.
First held in 1999, the Sheikh Khalifa Excellence Award aims to enhance competitiveness and performance across Abu Dhabi's business ecosystem by further increasing efficiency within organisations and developing employees' knowledge and skills to achieve optimal financial and operational results.
The ceremony was also attended by members of the Abu Dhabi Executive Council, members of the Higher Committee of SKEA, and members of the board of Abu Dhabi Chamber, as well as ambassadors and senior officials.
The winning companies were recognised under three categories – diamond, gold and silver – following rigorous assessment by a high-level committee of experts in governance and operational excellence, in accordance with the highest international standards.
His Excellency Abdulla Mohamed Al Mazrui, Chairman of Abu Dhabi Chamber of Commerce and Industry, said: "The 20th cycle of the Sheikh Khalifa Excellence Award (SKEA) has demonstrated the significant and growing impact of this initiative. SKEA is one of the chamber's most important initiatives, establishing an integrated programme for organisational development that is enhancing the competitiveness of the business ecosystem in Abu Dhabi and the UAE."
HE Saeed Abdul Jalil Al Faheem, Chairman of the Higher Committee of SKEA, said: "The 20th cycle of SKEA has witnessed a number of significant enhancements including the update of administrative processes, advanced digital platforms to manage the evaluation processes, and new categories such as Best Business in Adopting Digital Transformation and Smart Applications, Best Business in Terms of Innovation, and Best Business in Leadership and Strategy. The initiative will continue to encourage organisations to increase their competitiveness and enhance their performance, as well as help them adopt best practices in digital transformation, sustainability and innovation."
The 2023 SKEA winners are:
Diamond
Abu Dhabi Islamic Bank: Finance sector (Score: 551-600)
Gold
Etihad Rail: Government sector (501-550)
Transguard Group: Services sector (451-500)
Al Dhafra Hospitals: Health sector (451-500)
Al Ansari Exchange: Finance sector (451-500)
Silver
AG Engineering: Construction sector (401-450)
EFS Facilities Management: Services sector (401-450)
Al Masaood Automobiles: Trade sector (351-400)
India Palace: Services sector (351-400)
Lulu Hypermarket Dubai: Trade sector (351-400)
Al Watba National Insurance co.: Services sector (351-400)
Petro Rabigh – Saudi Arabia: Oil & Gas sector (351-400)
Hi Matrix Middle East FZCO: Services sector (301-350)
Al Jazeera International Catering LLC: Services sector (301-350)
Lin Scan Pipe Company: Construction sector (301-350)
AG PCS Switchgear Manufacturing: Manufacturing sector (301-350)
AG Facilities Solution: Services sector (301-350)
Tanzifco Emirates LLC: Services sector (301-350)