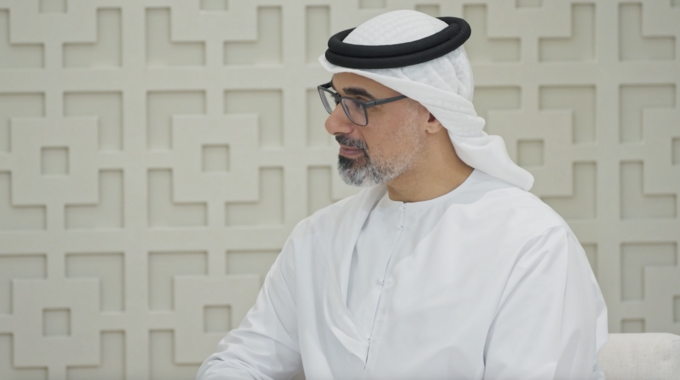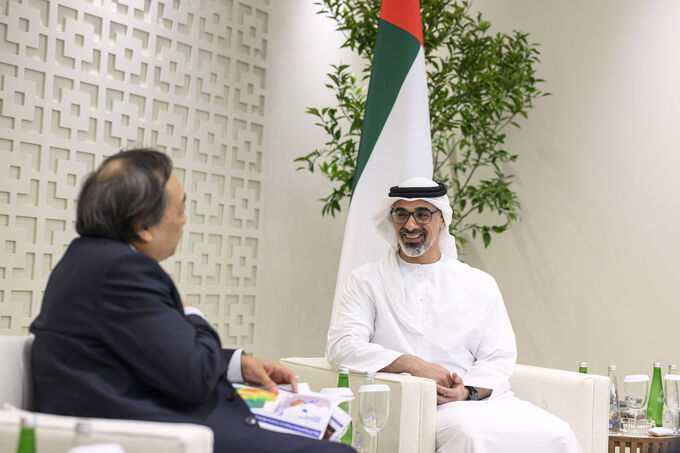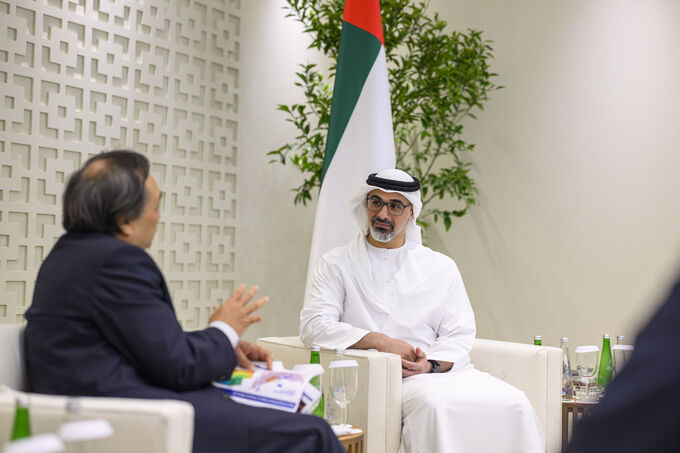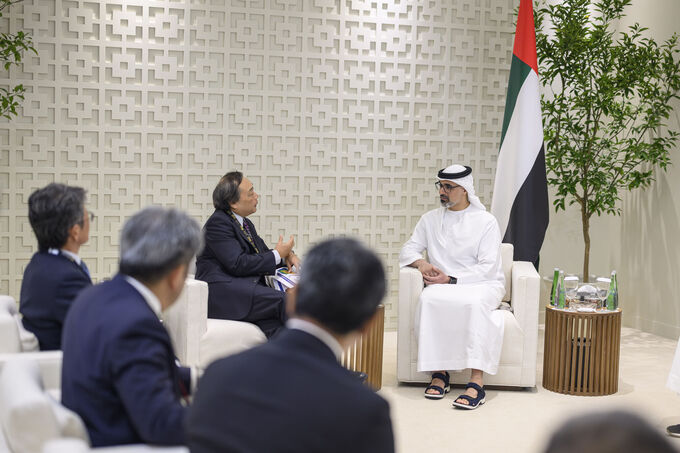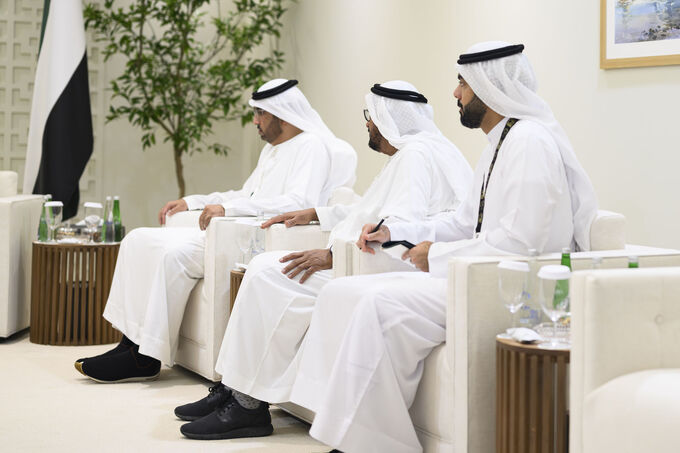 His Highness Sheikh Khaled bin Mohamed bin Zayed Al Nahyan, Crown Prince of Abu Dhabi and Chairman of the Abu Dhabi Executive Council, has met with Takayuki Ueda, President and CEO of Japanese energy company INPEX, to discuss collaborating further to enhance energy security and advance the energy transition. They also discussed opportunities to strengthen partnerships and accelerate the development of lower carbon energy solutions.
The meeting took place on the sidelines of ADIPEC 2023, which is being held at ADNEC and has gathered leaders and experts from across the energy and technology sectors to foster global partnerships and find solutions to rapid decarbonisation while ensuring energy security.
INPEX (which is also the parent company of JODCO) has been a partner of ADNOC's since 1973, and currently holds onshore and offshore concession agreements. INPEX was also a founding partner in the ICE Futures Abu Dhabi (IFAD) commodities exchange, which launched in March 2021.
Also attending the meeting were His Excellency Dr. Sultan Al Jaber, Minister of Industry and Advanced Technology and COP28 President-Designate; His Excellency Saif Saeed Ghobash, Secretary General of the Abu Dhabi Executive Council; Hiroshi Fuji, President and CEO of JODCO; and a number of senior executives from INPEX and JODCO.