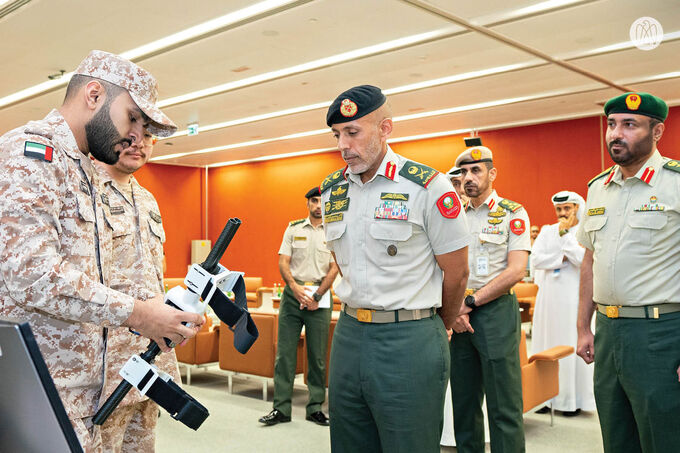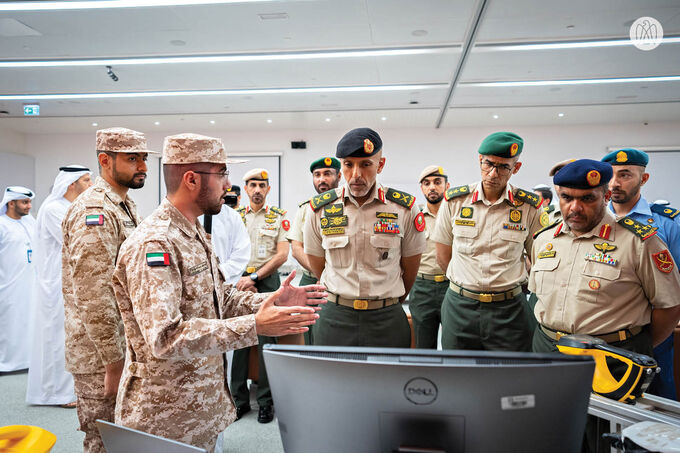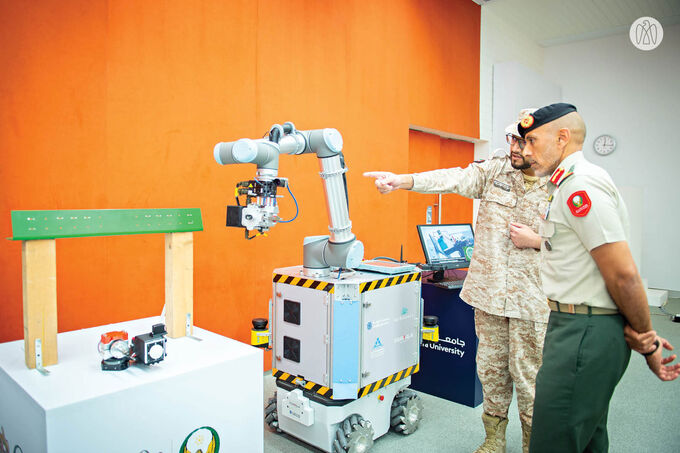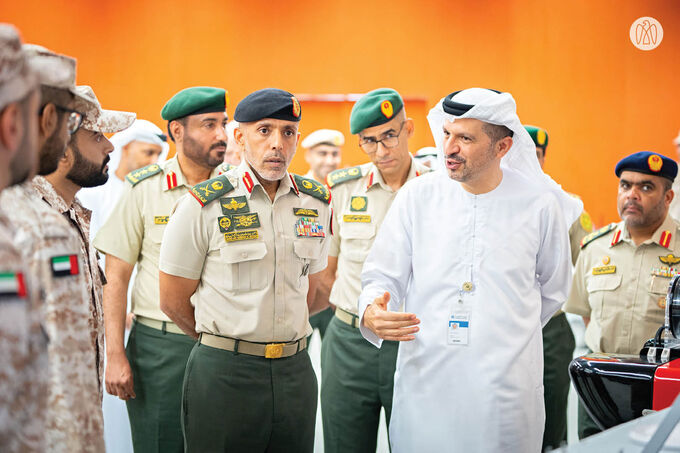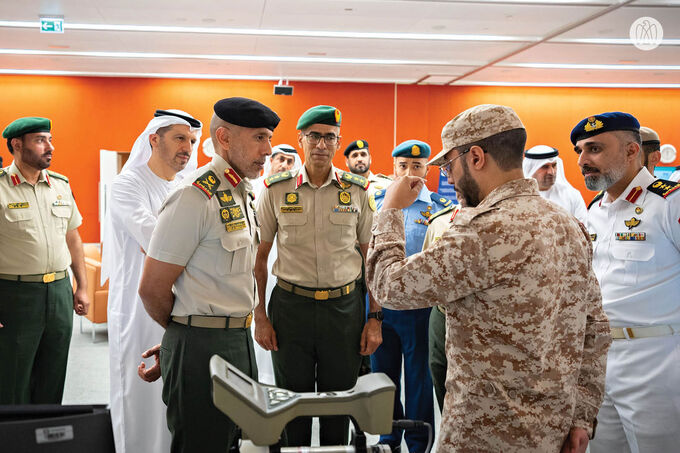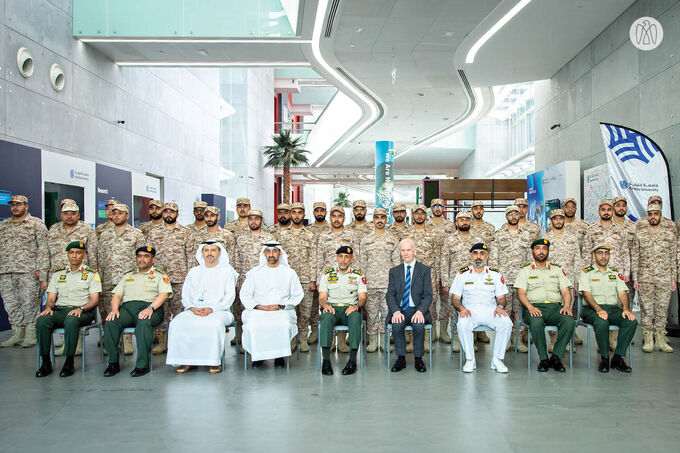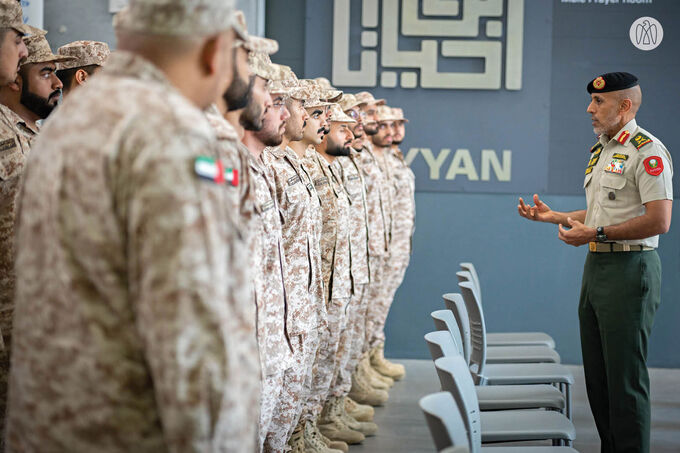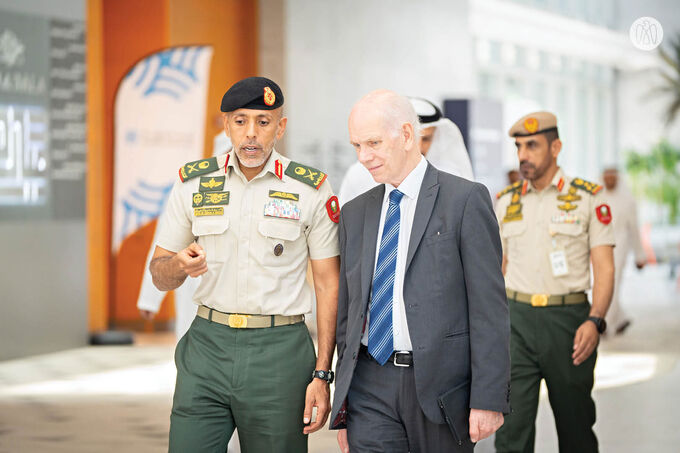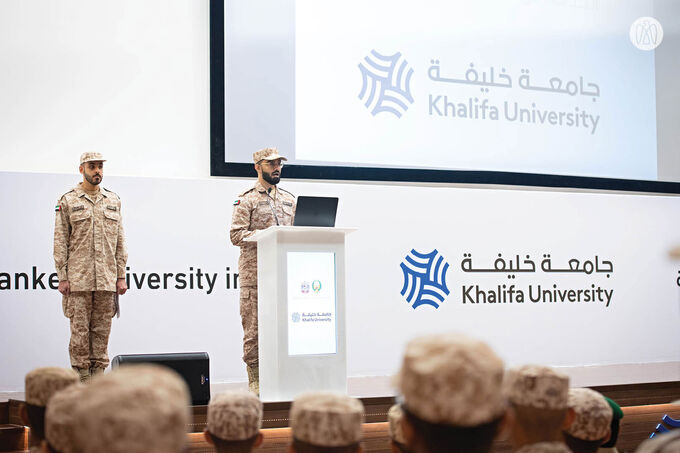 Major General Pilot Sheikh Ahmed bin Tahnoun bin Mohammed Al Nahyan, Deputy Chief of Staff for the UAE Armed Forces, has attended a graduation ceremony at Khalifa University of Science and Technology for the fourth batch of students from the Al Nokhba Program, which was launched in collaboration with the UAE National Service and Reserve Authority.
The graduation ceremony marked the successful completion of the courses as well as research and academic commitments in several fields ranging from biotechnology, aerospace, nuclear, robotics, and data science, in addition to artificial intelligence (AI).
Dr. Arif Sultan Al Hammadi, Executive Vice-President at Khalifa University, said: "Congratulations to the graduating NSR students for their success and achievements. This graduation ceremony and the Al Nokhba program reflect the expanding cooperation between Khalifa University and the NSR in academic, scientific and research areas. This outstanding group of Al Nokhba graduates are now provided with progressive learning materials in a number of scientific and technical subjects, suitably equipped to develop effective technical, theoretical and practical solutions based on the latest technologies. We believe they will continue to contribute to the UAE and the wider global community with their creativity, and innovation."
The first batch of the Al Nokhba program students gained 4th position in the second edition of the Mohamed bin Zayed International Robotics Challenge (MBZIRC), while the second batch of Al Nokhba recruits were able to achieve top position in Self-Driving Vehicles for Deliveries category in the Dubai World Challenge for self-driving transport, and second position in Drones for Deliveries category.
The fourth edition of the Al Nokhba program successfully trained the national service recruits (NSR) students in research and innovation, building foundational knowledge and hands-on skills in several fields. Their projects covered aerospace, biotechnology, advanced water technology, information and communication technologies, blockchain, nuclear energy, data science, as well as robotics and autonomous systems.
During their research activities at Khalifa University, the Al Nokhba graduates have contributed to further improving the Khalifa University Autonomous Vehicle that currently operates within the Sas Al Nakhl campus. They have also successfully participated in regional and international competitions, won awards and acknowledgements for the UAE and Khalifa University.
Khalifa University's outreach office and the Robotics and Intelligent Systems Institute coordinate with each other to manage the Al Nokhba program by providing the Al Nokhba recruits with progressive learning materials in a number of scientific and technical subjects.
The Al Nokhba program aims to prepare recruits for postgraduate studies by providing the participants with relevant coursework, and helps to strengthen the technical capabilities of UAE national engineers. It also enables representation of the UAE in international competitions, involvement in scientific research and publishing research findings at scientific forums.
This year, Khalifa University has developed a new programme called Tomooh for NSRs that targets high school graduates, selected on the basis of their grades approved by the university in English Language EmSAT, Mathematics and Physics. Recently, a team of students under the Tomooh programme won second position in Microsoft's UAE Imagine Cup 2023 competition in the UAE.