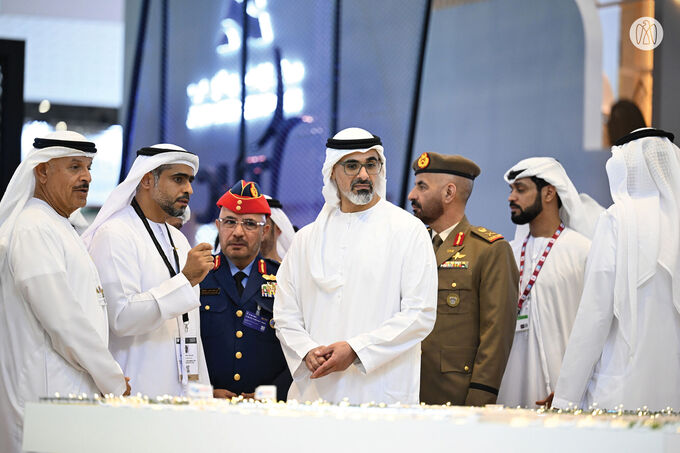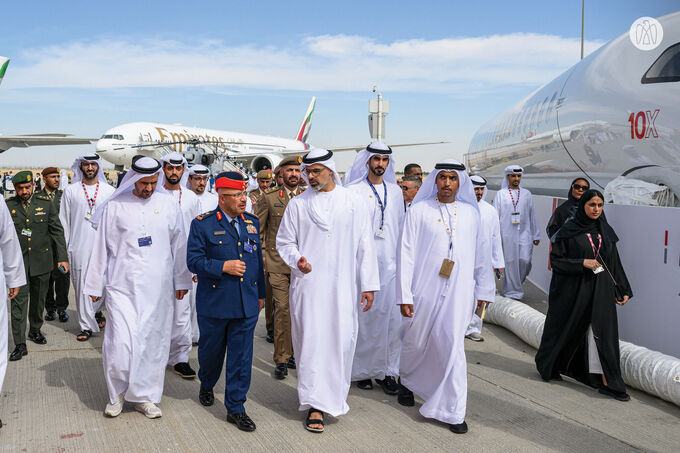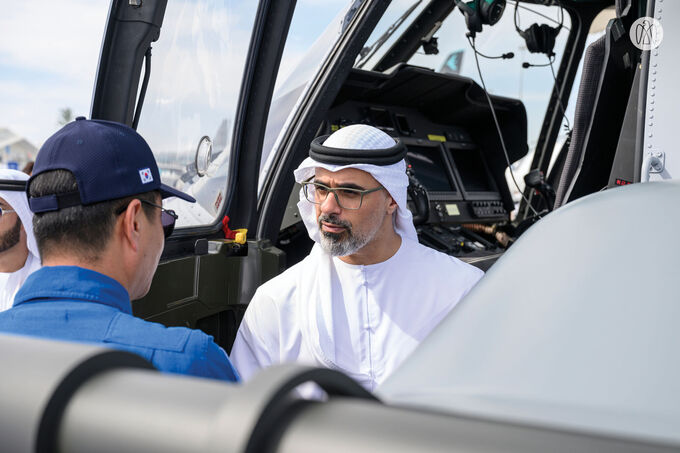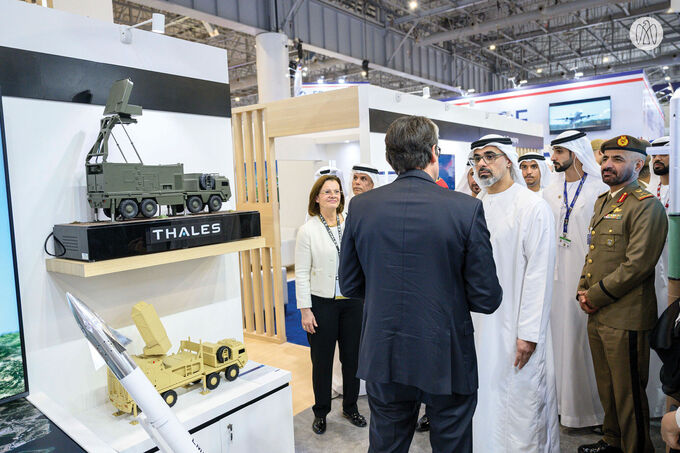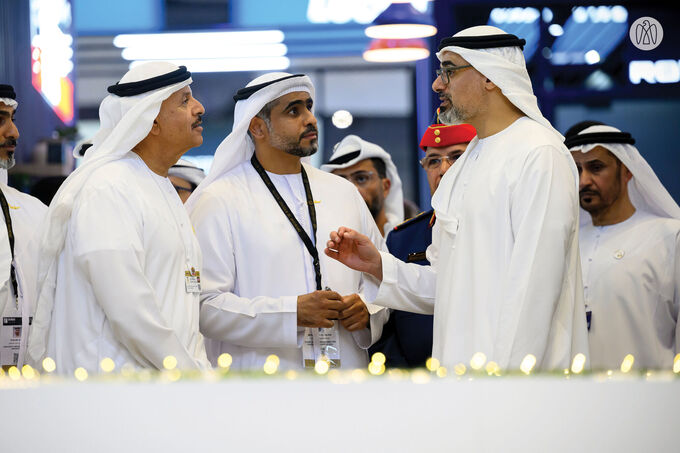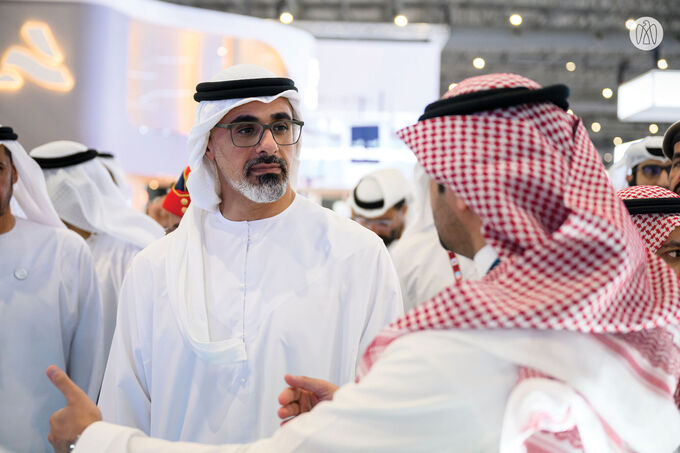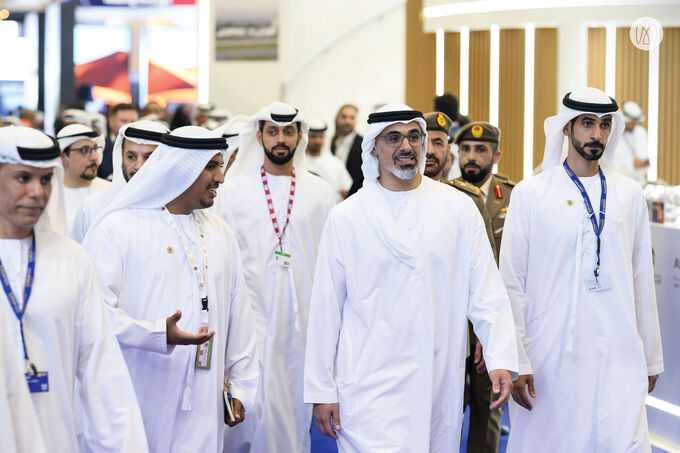 His Highness Sheikh Khaled bin Mohamed bin Zayed Al Nahyan, Crown Prince of Abu Dhabi and Chairman of the Abu Dhabi Executive Council, has toured the Dubai Airshow 2023, and visited the stands of participating local and international companies that are showcasing new developments in the defence, civil aviation and aerospace industries.
His Highness visited the stands of Edge, Mubadala, and the UAE company Calidus as well as stands of Saudi Arabian Military Industries, Thales and Dassault, and was briefed on the latest technologies that are advancing the sector's growth and enhancing sustainability.
His Highness engaged in conversation with exhibitors about flagship initiatives and projects, as well as the companies' cutting-edge developments, and was briefed on their future plans. His Highness wished them success in tapping into opportunities offered by the exhibition to international and local companies.
His Highness highlighted that Dubai Airshow is an important global event that brings together companies and stakeholders in the aviation space, and provides a fertile environment for innovation to accelerate new technologies and sustainable practices within the industry.
His Highness also highlighted that the airshow further strengthens the UAE's leading aviation sector, which is underpinned by robust infrastructure and powered by innovative technology as well as skilled local talent.
HH was accompanied by His Excellency Faisal Abdulaziz Al Bannai, Secretary General of the Advanced Technology Research Council.
The Dubai Airshow features more than 1,400 exhibitors from 148 countries, and more than 180 aircraft on display.