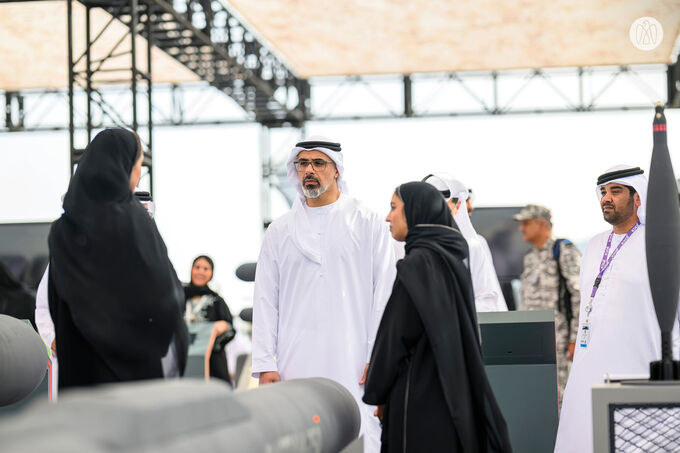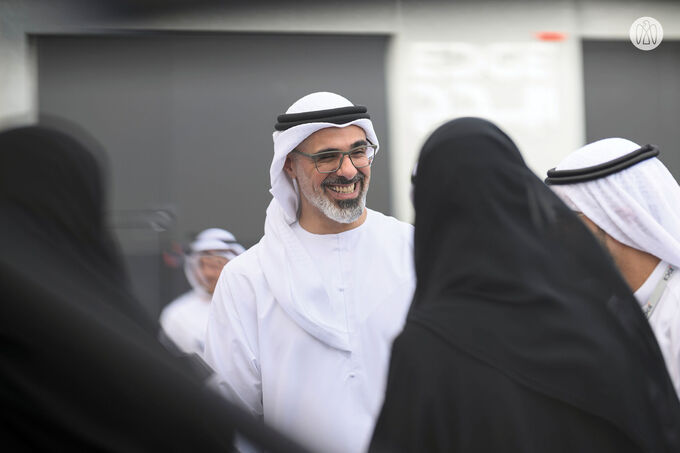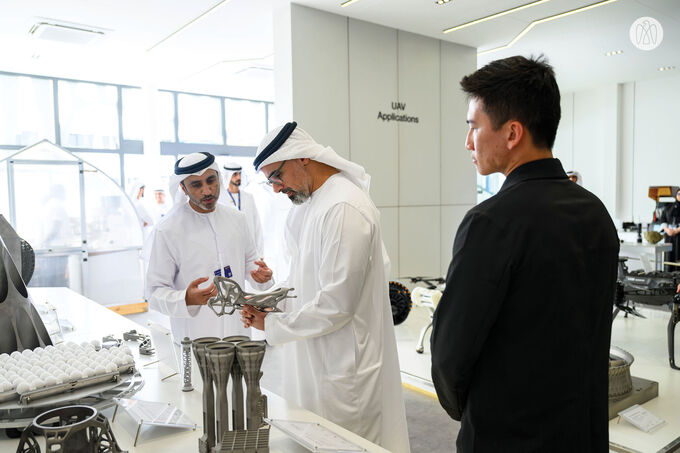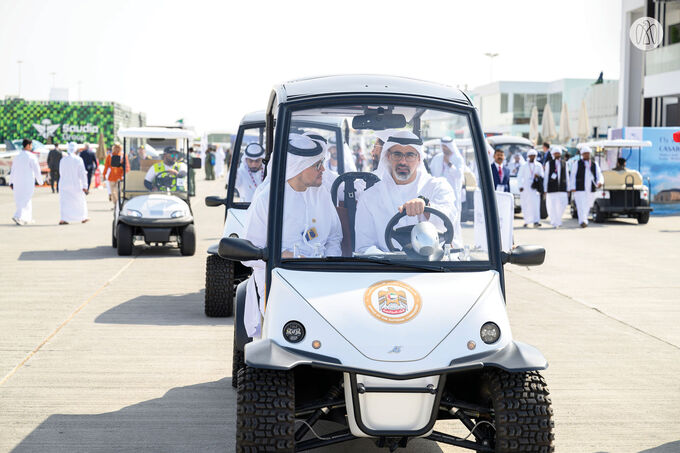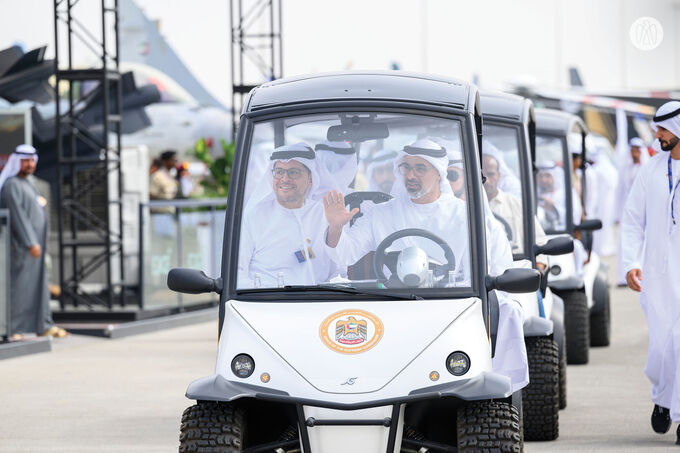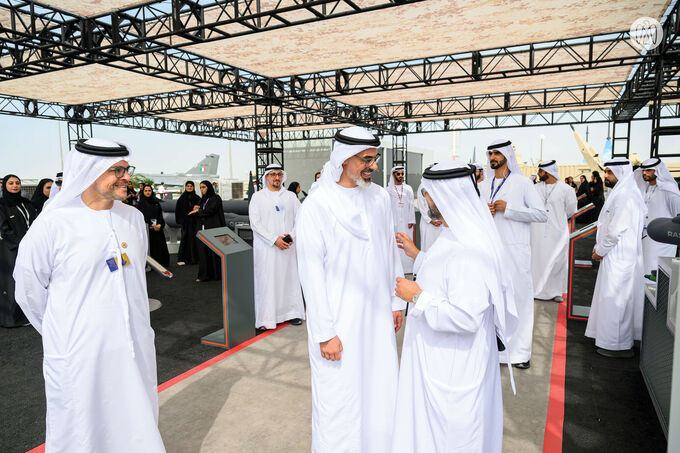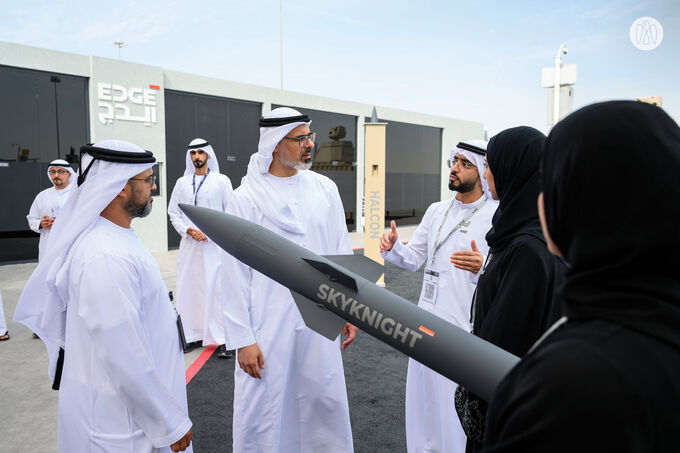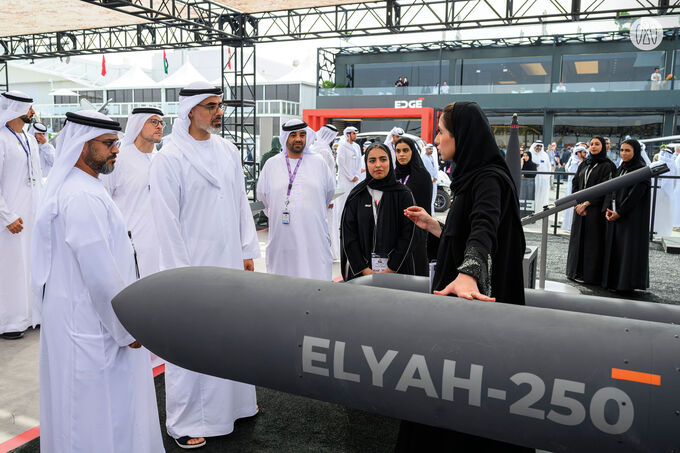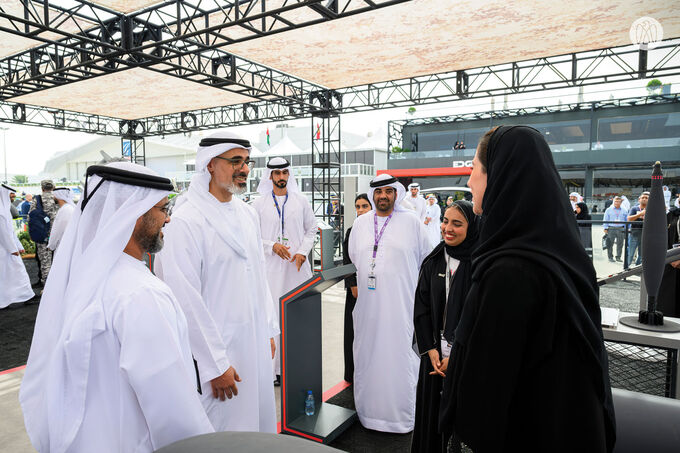 His Highness Sheikh Khaled bin Mohamed bin Zayed Al Nahyan, Crown Prince of Abu Dhabi and Chairman of the Abu Dhabi Executive Council, has reviewed the latest aircraft innovations being showcased by local and regional companies at the Dubai Airshow 2023.
During his visit, His Highness toured the stands of several local and regional companies that are driving the future of the aerospace industry, including Edge Group, and Tawazun Council's Sindan 3D printing centre, and reviewed their products. His Highness was briefed on new technologies that are transforming the aerospace industry and creating new economic opportunities in the UAE and beyond.
His Highness emphasised that the Dubai Airshow reflects the UAE's strategic focus on integrating aerospace innovation with advanced technology and sustainability, and highlighted the event's role in strengthening the UAE's position as a major global aerospace player and a hub for innovation.
His Highness was accompanied by His Excellency Mohammed Ali Al Shorafa, Chairman of the Department of Municipalities and Transport.
The Dubai Airshow features more than 1,400 exhibitors from 148 countries, and more than 180 aircraft on display.