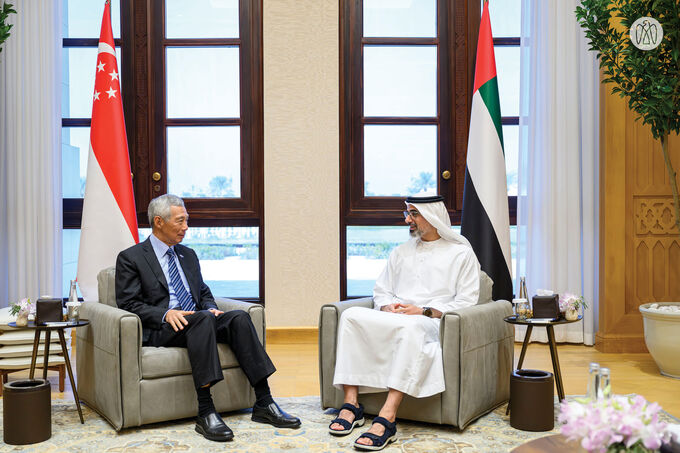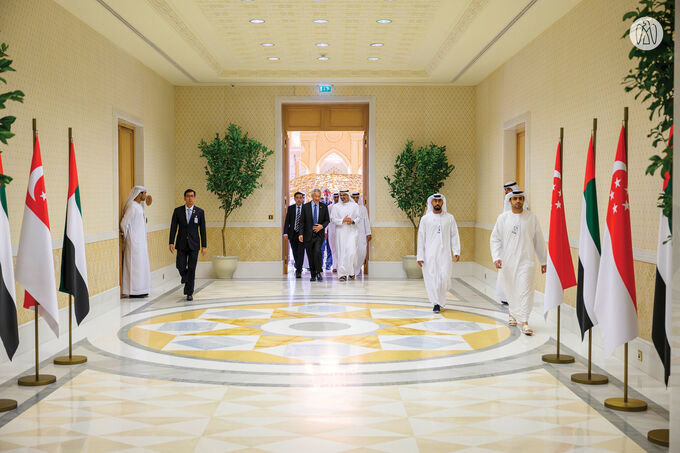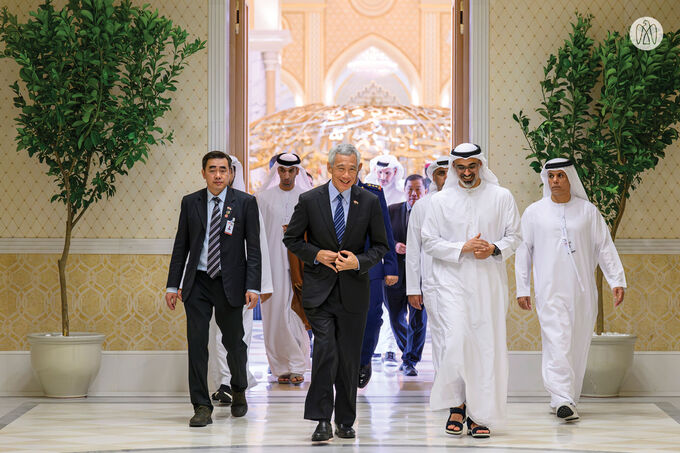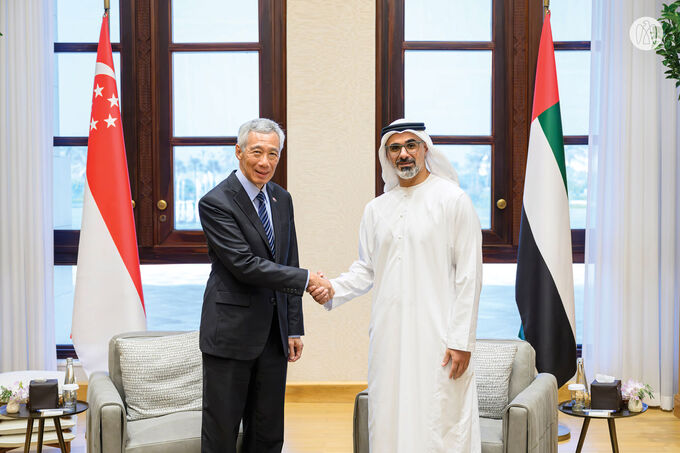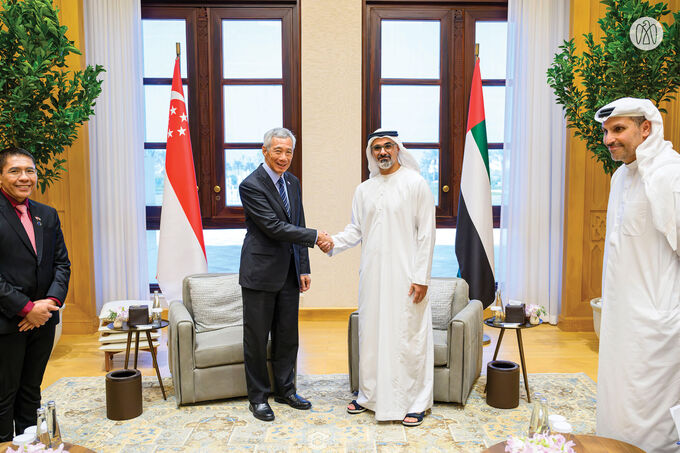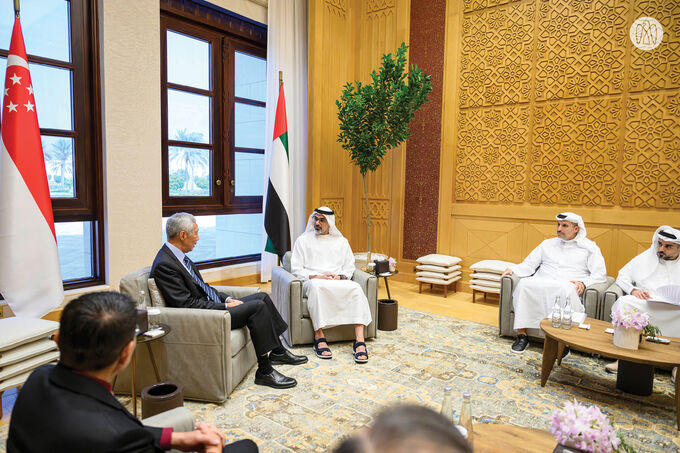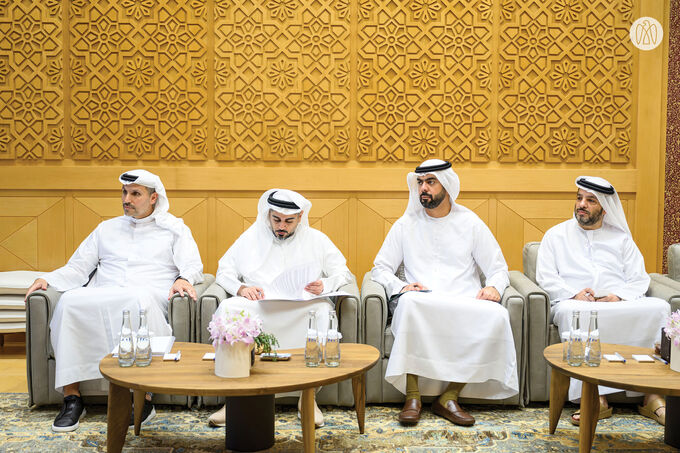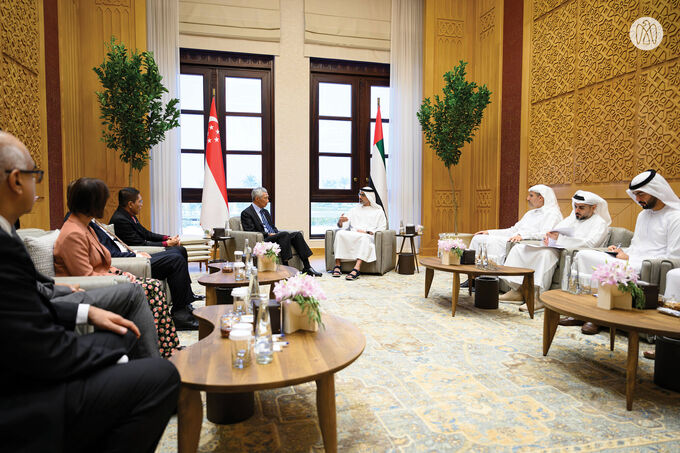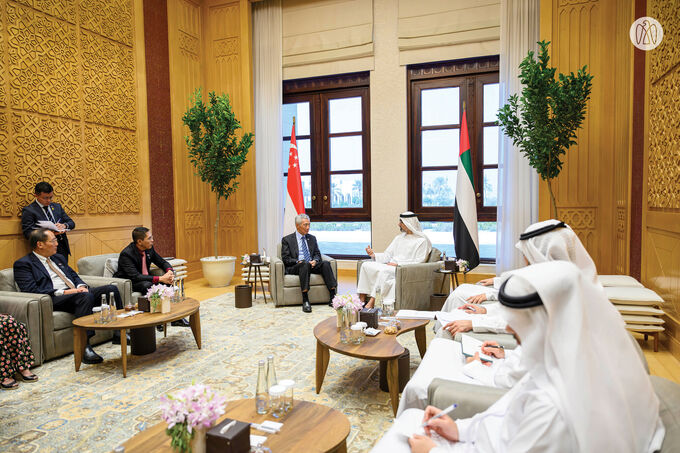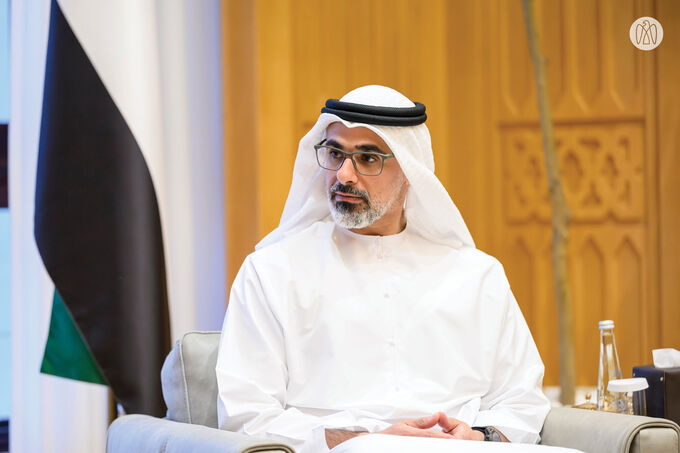 His Highness Sheikh Khaled bin Mohamed bin Zayed, Crown Prince of Abu Dhabi and Chairman of the Abu Dhabi Executive Council, has met with Lee Hsien Loong, Prime Minister of Singapore.
During the meeting, held at Qasr Al Watan in Abu Dhabi, they discussed ways to continue strengthening the bilateral relationship between the UAE and Singapore.
The Crown Prince of Abu Dhabi affirmed that the UAE, under the leadership of His Highness Sheikh Mohamed bin Zayed Al Nahyan, President of the UAE, is committed to building bridges of friendship and cooperation with all countries. His Highness highlighted that the UAE President places special importance on strengthening cooperation with the Republic of Singapore, aiming to mutually benefit from the development and economic journeys of both countries, and working to explore additional opportunities that will serve both parties.
His Highness stressed the importance of expanding economic and trade cooperation and supporting UAE and Singaporean companies in leveraging available investment opportunities in priority sectors. The discussion also encompassed support for research and innovation initiatives, contributing to the promotion of development and prosperity in both countries
Also attending the meeting were His Excellency Khaldoon Khalifa Al Mubarak, Chairman of the Executive Affairs Authority; His Excellency Ahmed Jasim Al Zaabi, Chairman of the Department of Economic Development; His Excellency Saif Saeed Ghobash, Secretary General of the Abu Dhabi Executive Council; and His Excellency Faisal Abdulaziz Al Bannai, Secretary General of the Advanced Technology Research Council.