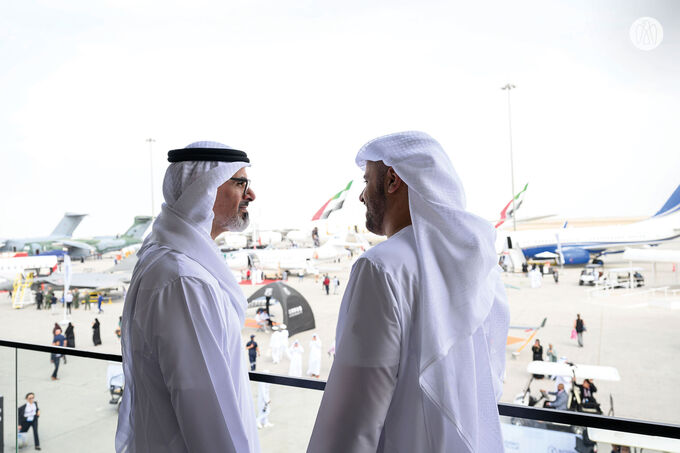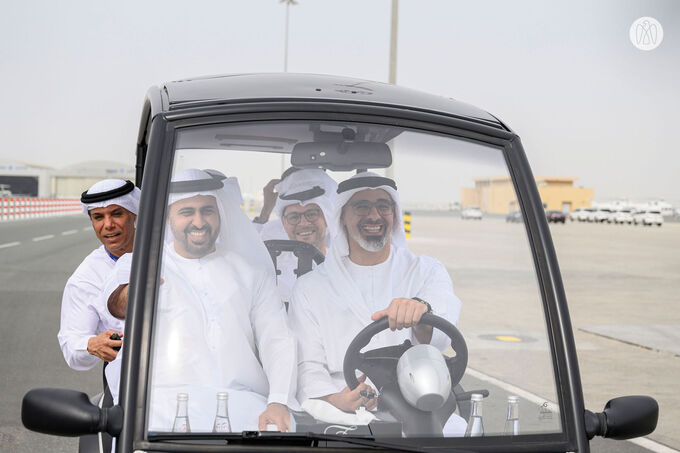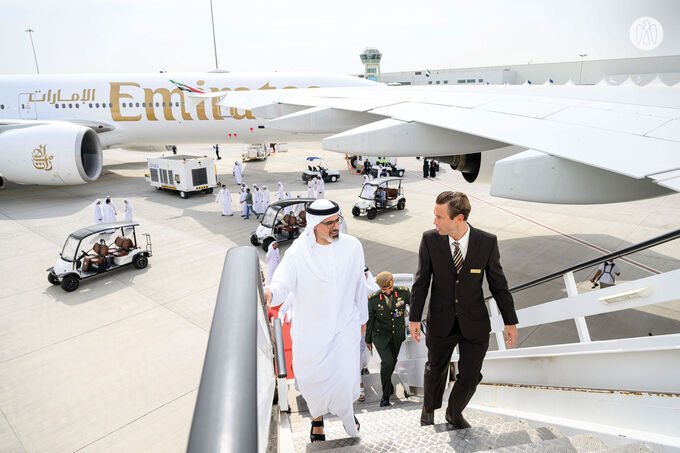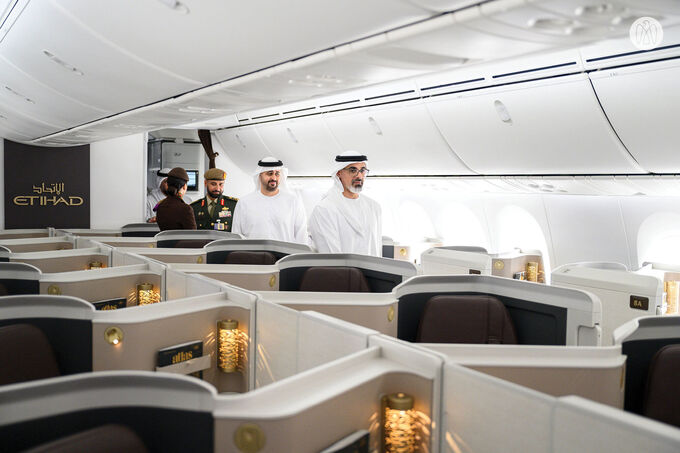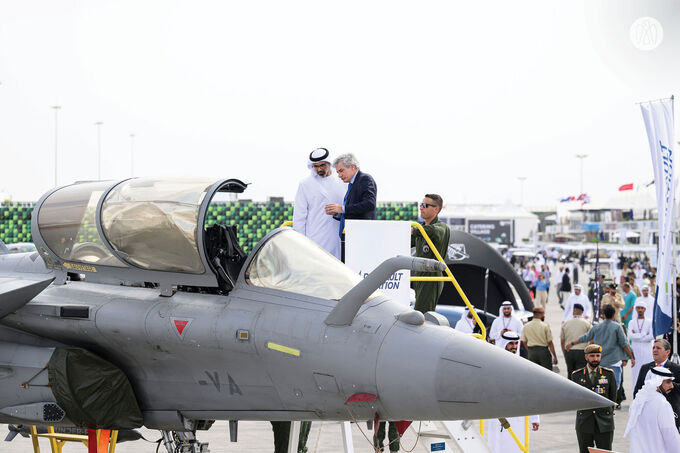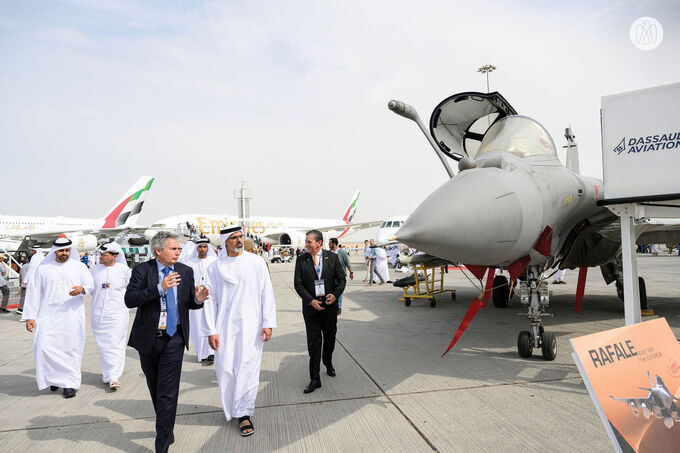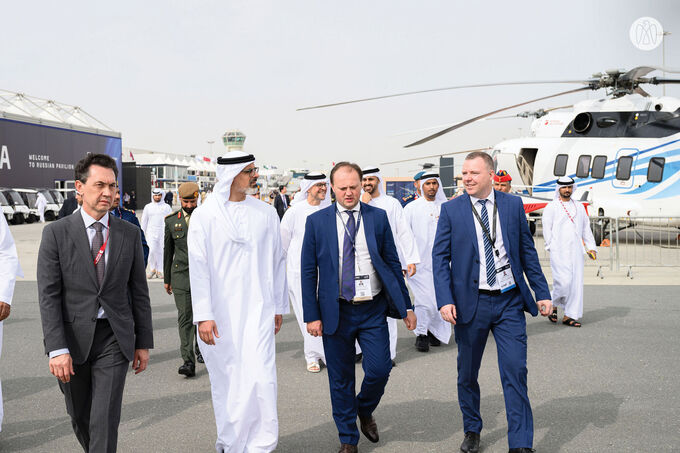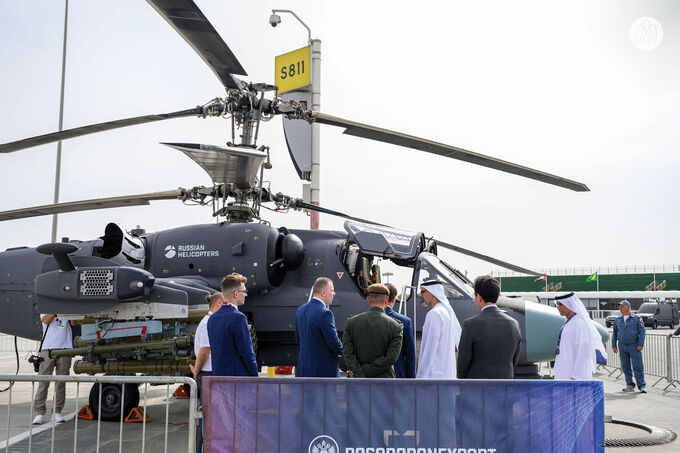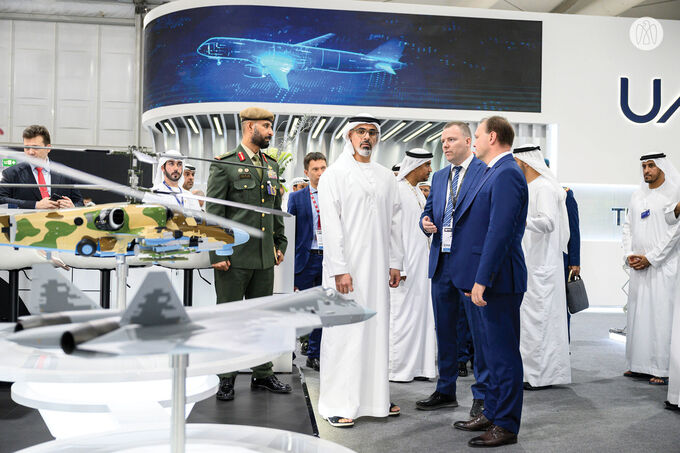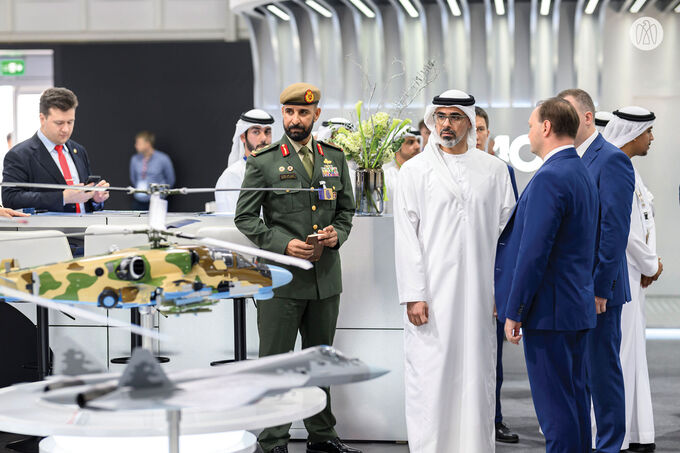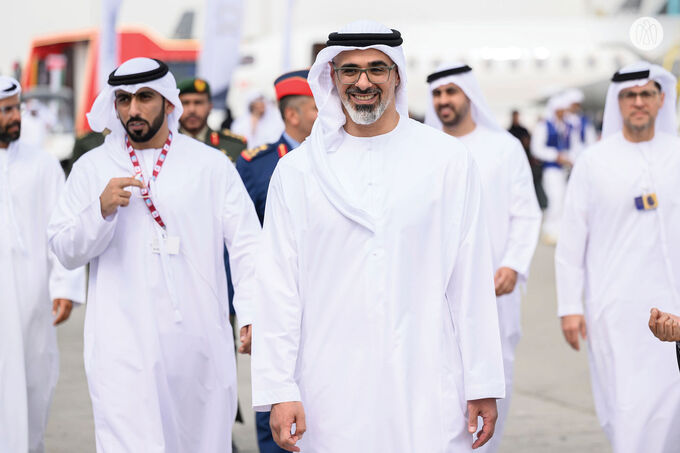 His Highness Sheikh Khaled bin Mohamed bin Zayed Al Nahyan, Crown Prince of Abu Dhabi and Chairman of the Abu Dhabi Executive Council, has attended events on the fourth day of the Dubai Airshow 2023.
His Highness toured the stands of local and international companies participating in the 18th Dubai Airshow including Etihad Airways, the Strategic Development Fund, Emirates, Dassault Aviation, and Russian Helicopters.
The Crown Prince of Abu Dhabi highlighted the exhibition's expansion, which is reflected in the growing number of participating local and international companies and the range of civil and defence solutions and innovations being showcased.
His Highness was accompanied by His Highness Sheikh Theyab bin Mohamed bin Zayed Al Nahyan, Chairman of the Office of Development and Martyrs Families Affairs at the Presidential Court, and His Excellency Mohammed Ali Al Shorafa, Chairman of the Department of Municipalities and Transport.
The Dubai Airshow features more than 1,400 exhibitors from 148 countries, and more than 180 aircraft on display.