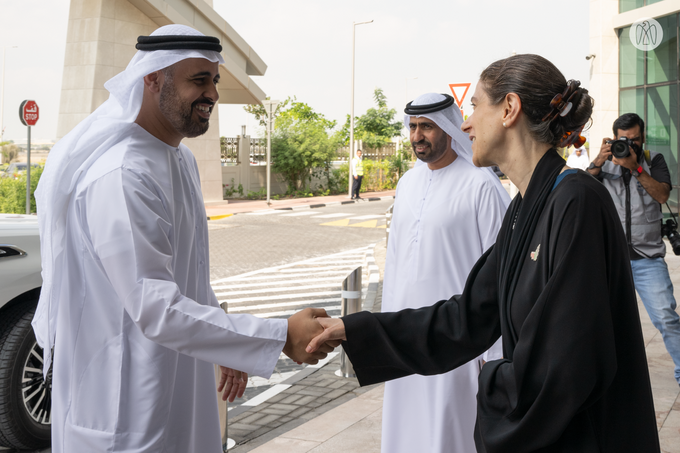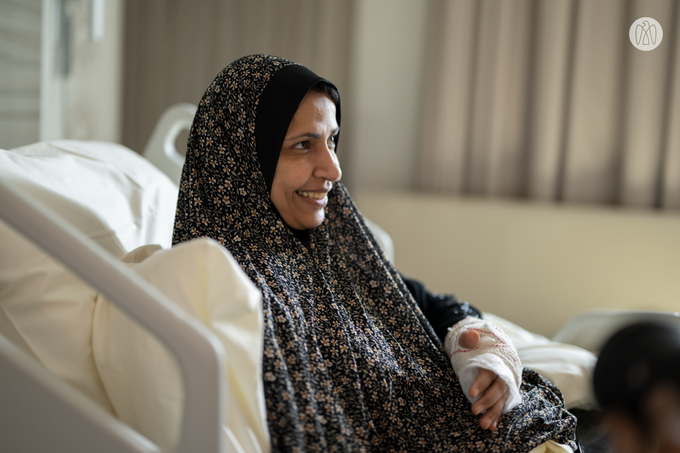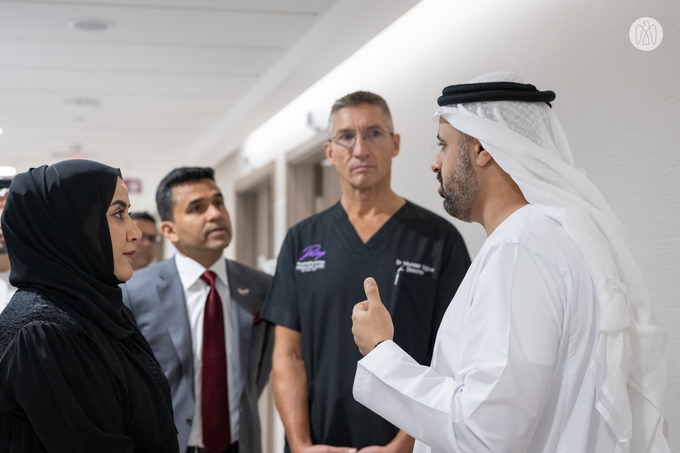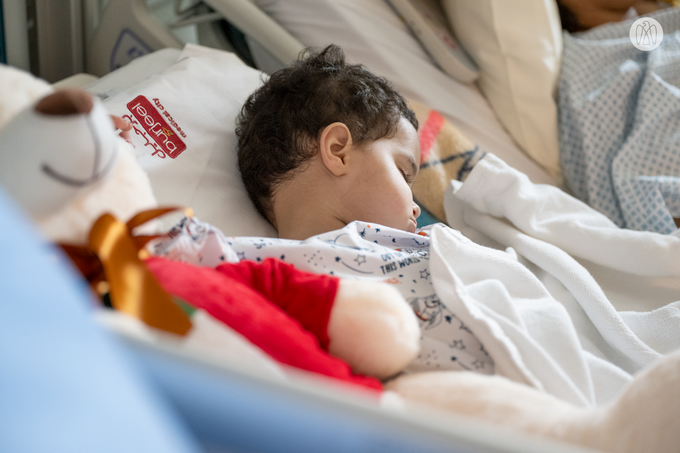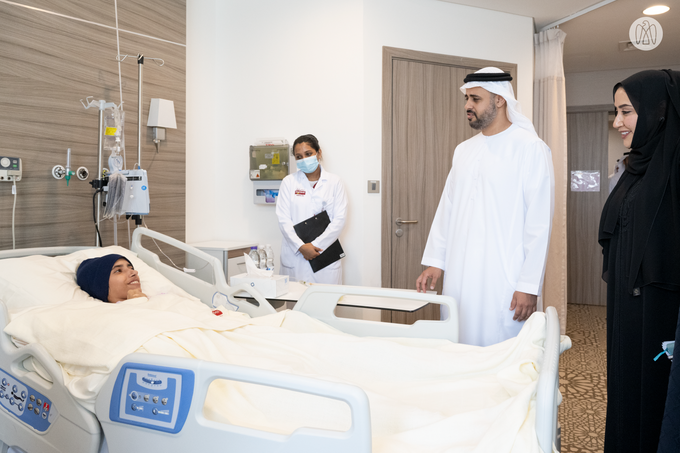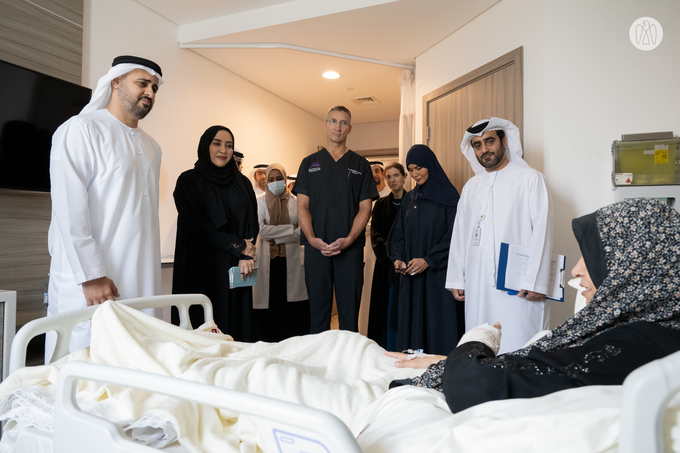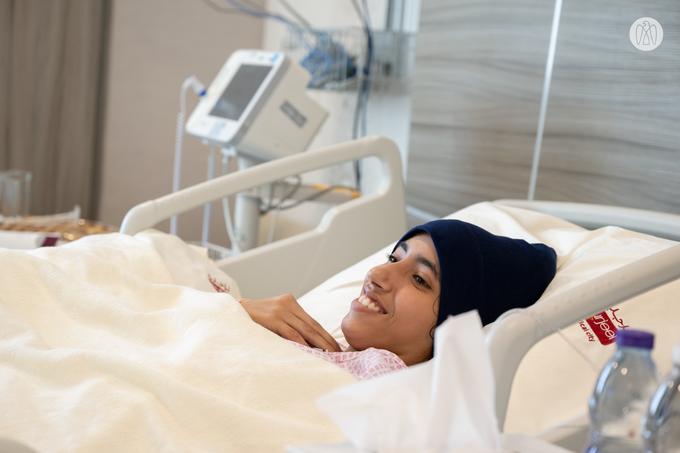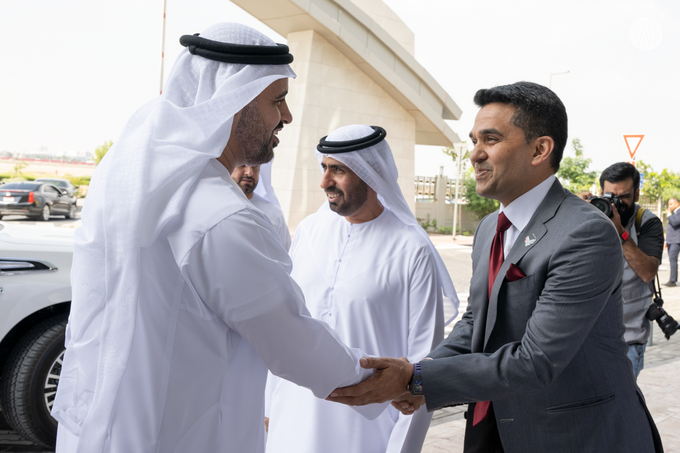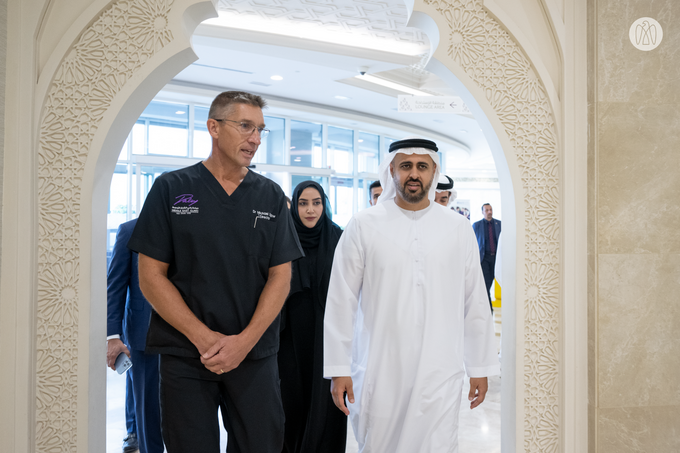 His Highness Sheikh Theyab bin Mohamed bin Zayed Al Nahyan, Chairman of the Office of Development and Martyrs Families Affairs at the Presidential Court, has visited Palestinian children and their families receiving medical treatment in UAE hospitals, as part of the continued humanitarian relief initiative supporting the Palestinian people.
His Highness attended the bedside of injured children and adult family members, as well as child cancer patients from Palestine, who are receiving treatment in the UAE following directives of His Highness Sheikh Mohamed bin Zayed Al Nahyan, President of the UAE, to treat 1,000 Palestinian children at UAE healthcare facilities.
His Highness spoke with the children and their families, and wished them a speedy recovery.