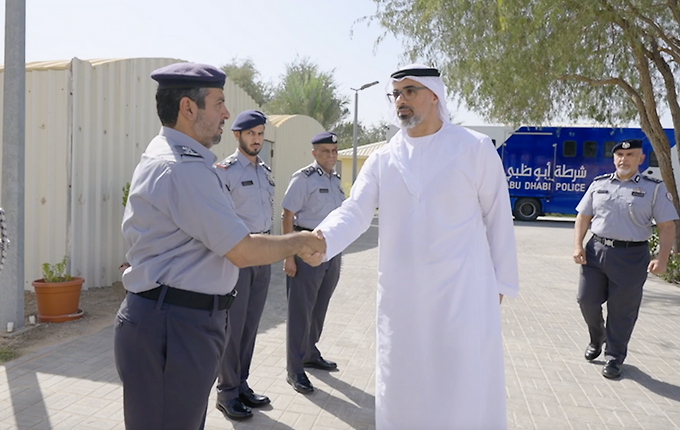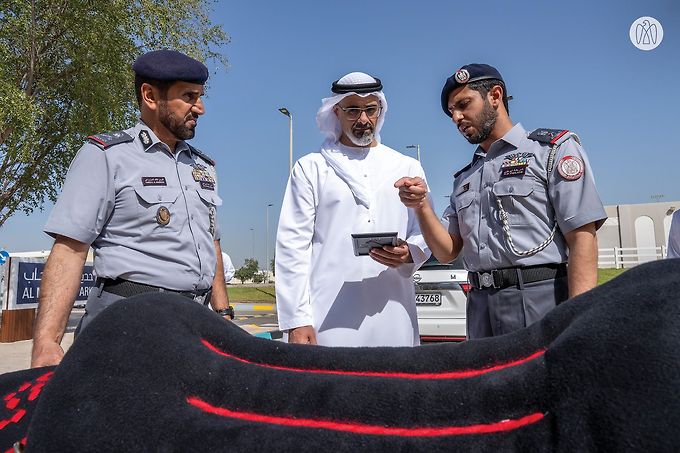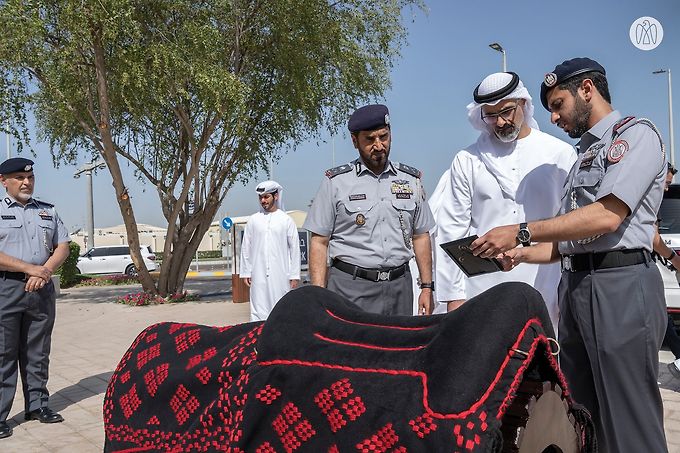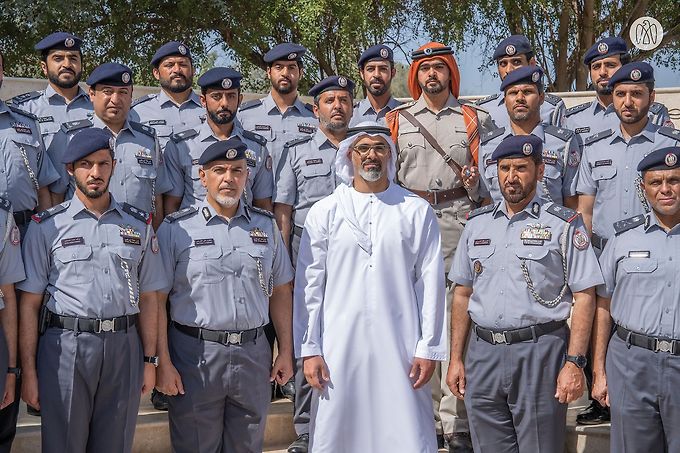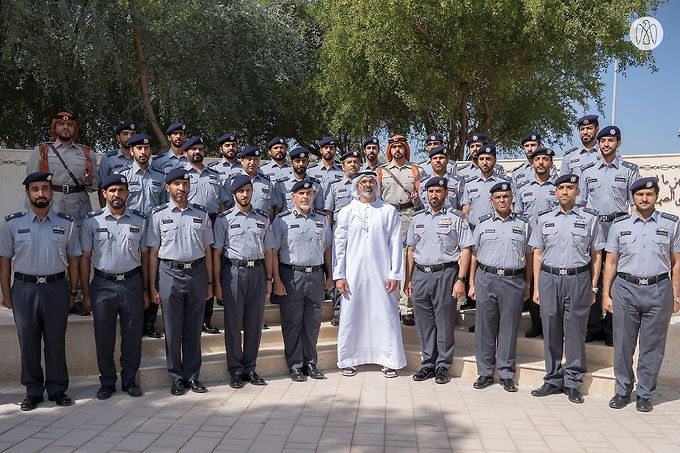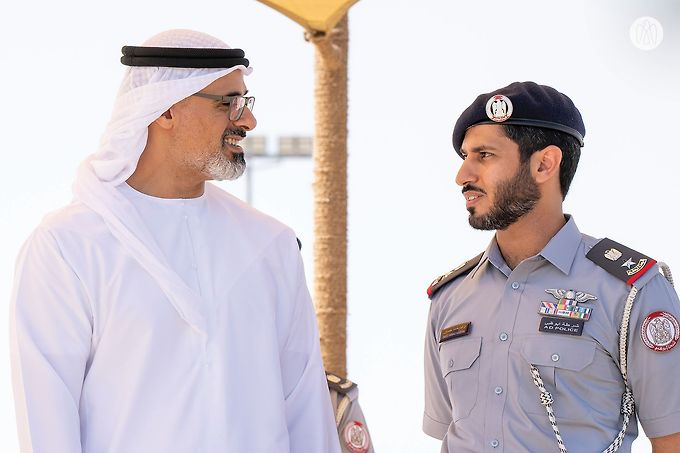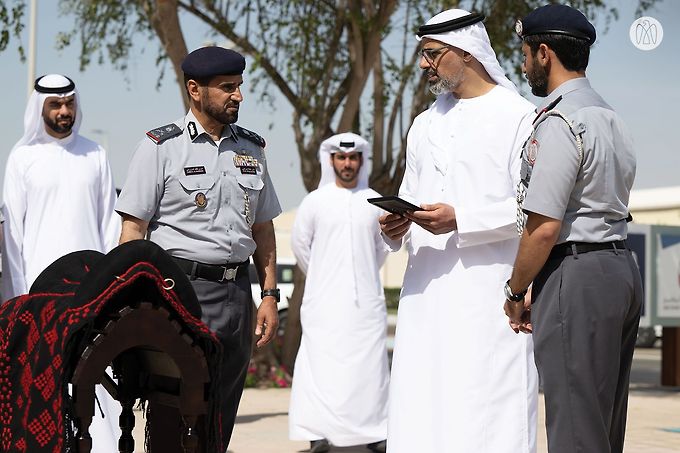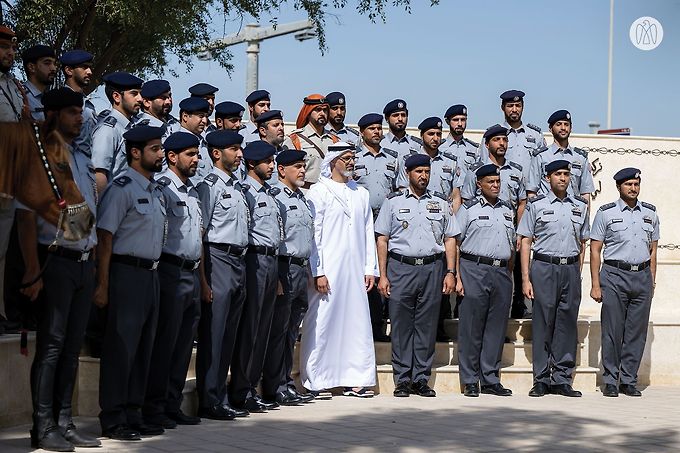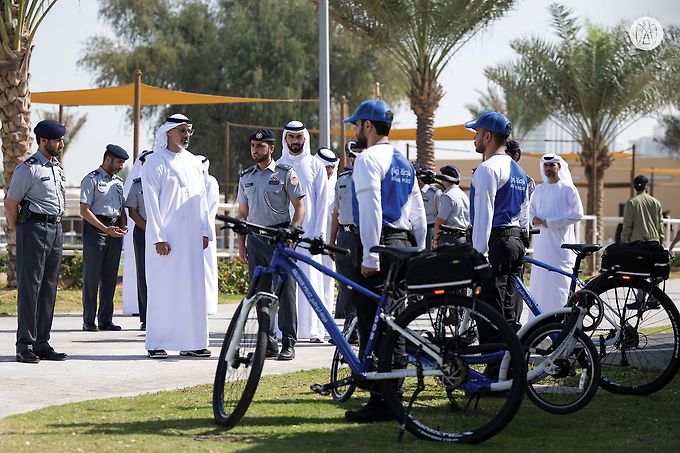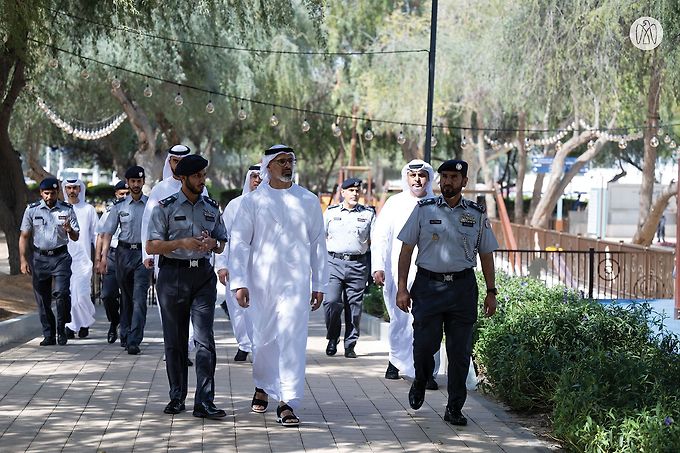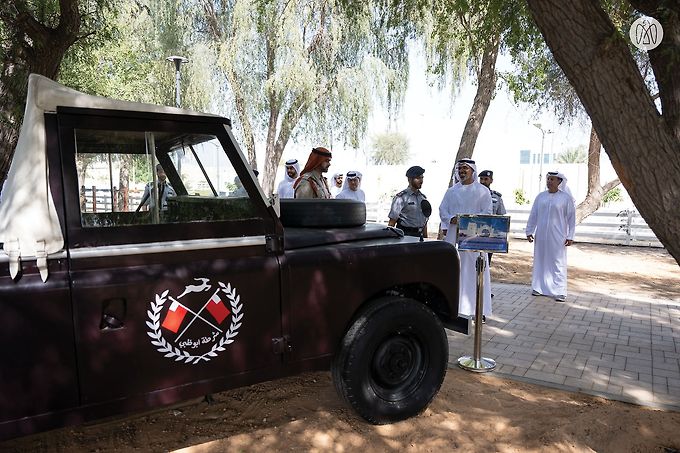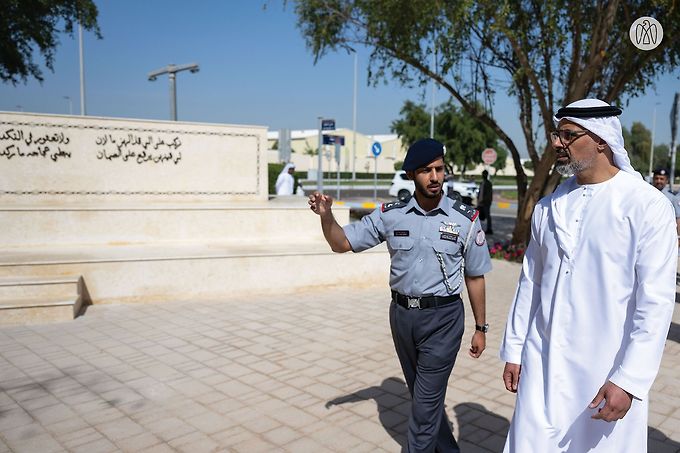 His Highness Sheikh Khaled bin Mohamed bin Zayed Al Nahyan, member of the Abu Dhabi Executive Council and Chairman of the Abu Dhabi Executive Office, today inaugurated Al Mes'hab Park, a new community facility next to Abu Dhabi Police College that is a joint initiative between Abu Dhabi Police and the Department of Municipalities and Transport, and celebrates traditional policing culture and heritage.
During the visit, His Highness attended a parade by the Special Patrols Department, including cavalry, motorbike, bicycle, and Al-Marsad patrols, which demonstrated their speed and response capabilities in line with the highest international standards of policing. HH also witnessed a tshouleeb art performance by the traditional mounted band, and a first-of-its-kind live exercise conducted by the Al Forsan Cavalry Team to demonstrate crowd control procedures using an electronic simulator.
Al Mes'Hab Park features recreational and sports facilities suitable for all age groups, including children's play equipment and outdoor sports training equipment, as part of efforts to encourage community members to practise a healthy and active lifestyle.
In the middle of the park, visitors will find a statue of a 'saqih' horse – one of the original Sicilian mares - which was owned by the late Sheikh Zayed bin Sultan Al Nahyan, and from which the logo of the Abu Dhabi Police knights was designed. The park also features a plinth decorated with verses from the poems of Sheikh Sultan bin Zayed and the poet Abu Al Tayyib Al Mutanabbi, praising the beauty and strength of the Arabian horse.
During the visit, His Highness praised the progress that has been made in police work in the emirate, and the achievements of Abu Dhabi Police since the organisation's inception in 1957, and its important role in maintaining security and stability by adopting the latest technologies to enhance public safety, as well as its role in providing training to hone new talent and keep pace with rapid developments in the security arena globally.
His Highness was accompanied by His Excellency Mohamed Ali Al Shorafa, Chairman of DMT; His Excellency Staff Major General Pilot Faris Khalaf Al Mazrouei, Commander-in-Chief of Abu Dhabi Police; His Excellency Major General Maktoum Ali Al Sharifi, Director General of Abu Dhabi Police; Brigadier Mohammed Suhail Al Rashidi, Director of the Criminal Security Sector; Lt Colonel Staff Pilot Sheikh Zayed bin Hamad bin Hamdan Al Nahyan, Director of the Special Patrols Department; and a number of officers.