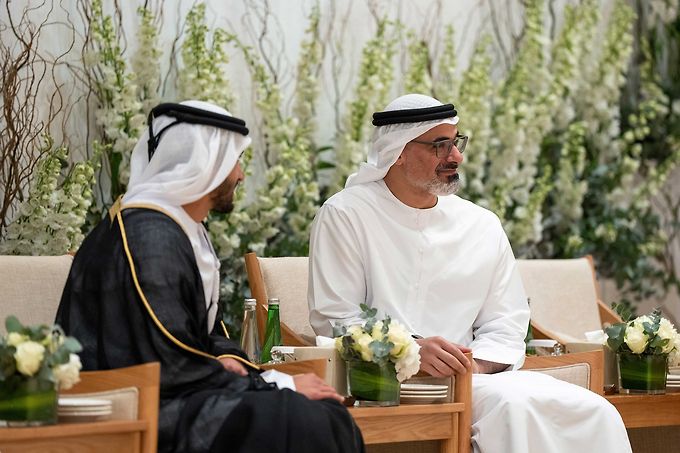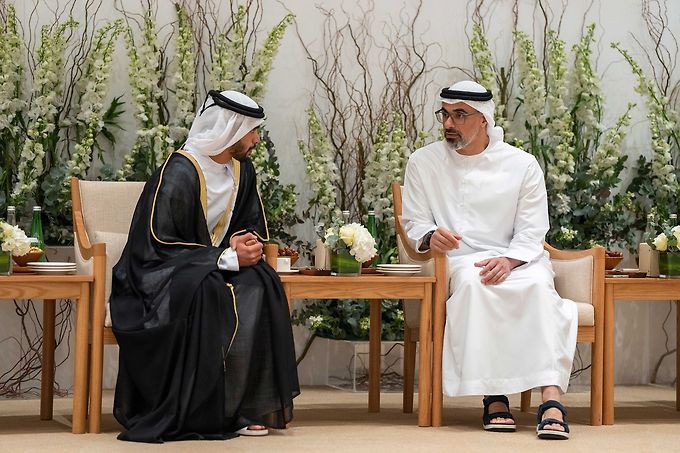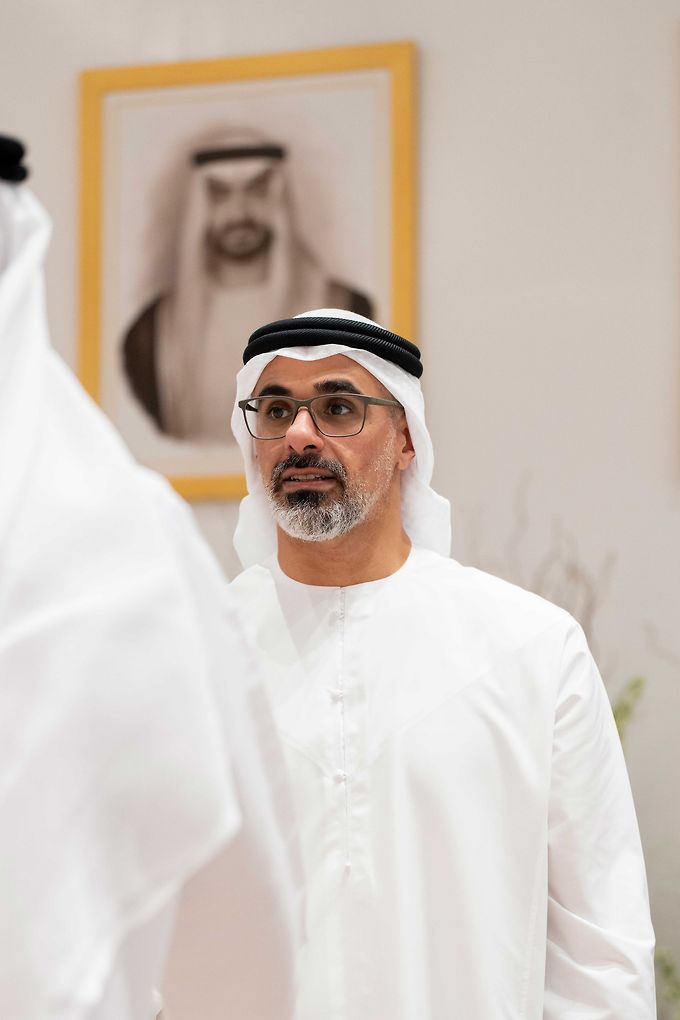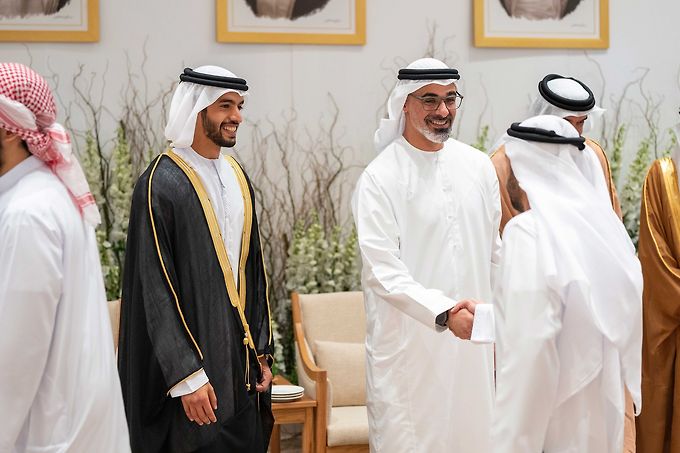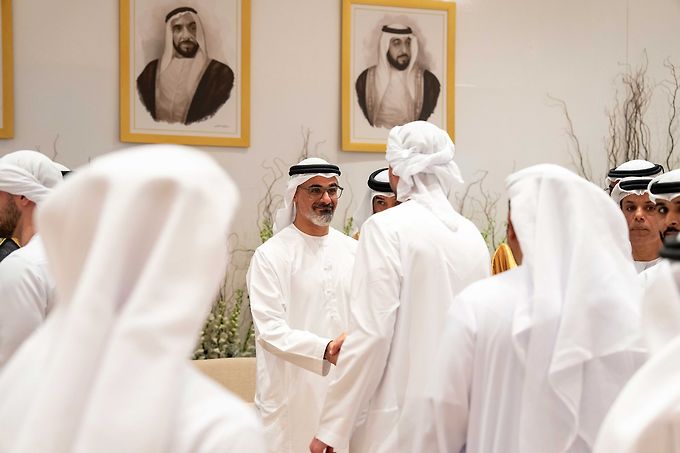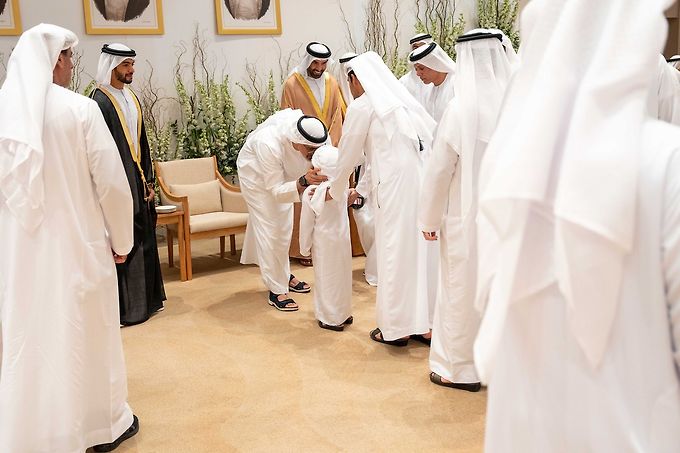 His Highness Sheikh Khaled bin Mohamed bin Zayed Al Nahyan, Crown Prince of Abu Dhabi and Chairman of the Abu Dhabi Executive Council, has attended a wedding reception hosted by Ahmed Ateeq Habroush Al Rumaithi for his son Saif's marriage to the daughter of Dagher Darwish Al Marar.
The event, which was held at the Erth Hotel in Abu Dhabi, was also attended by a number of senior officials and relatives.
His Highness congratulated the newlyweds and their families, and wished them a happy and prosperous married life.