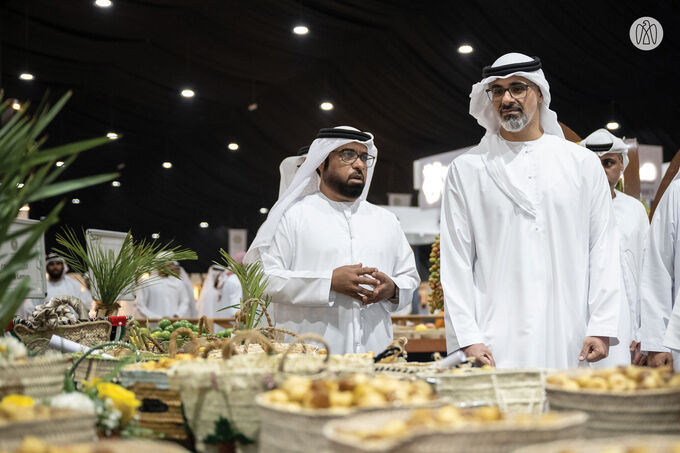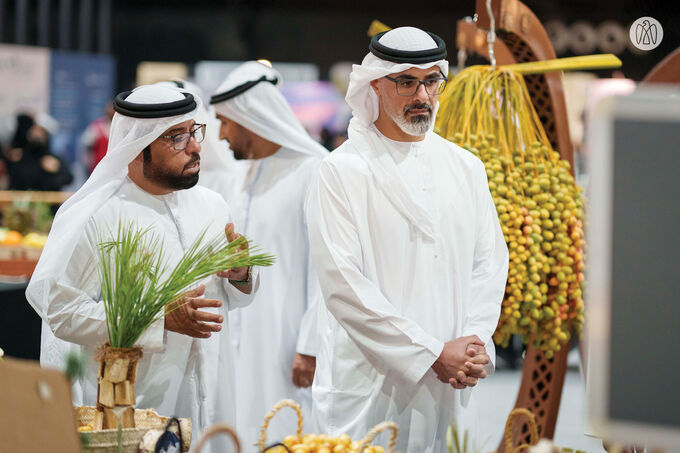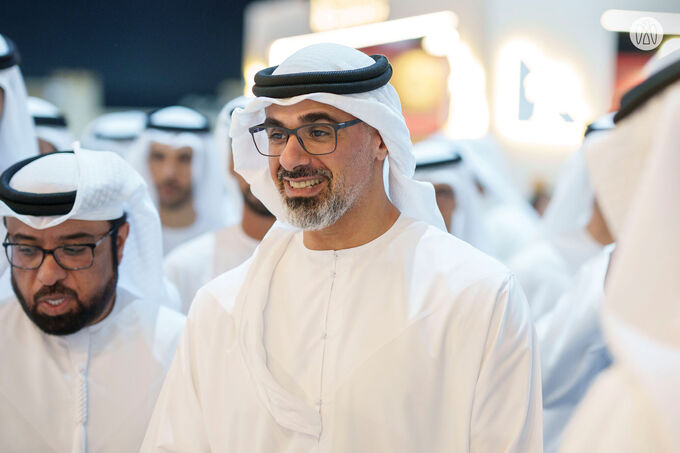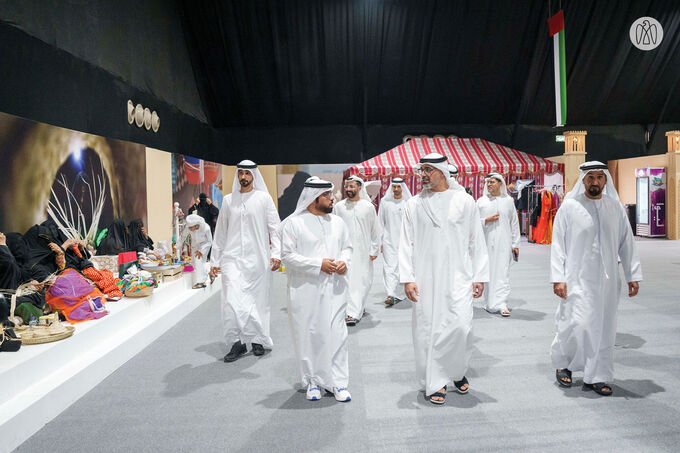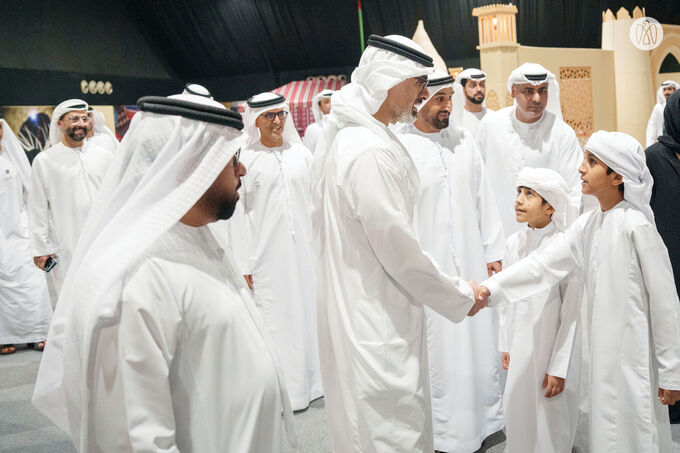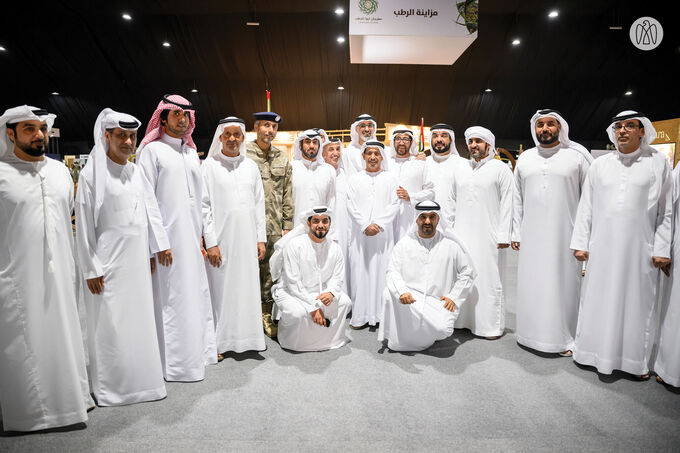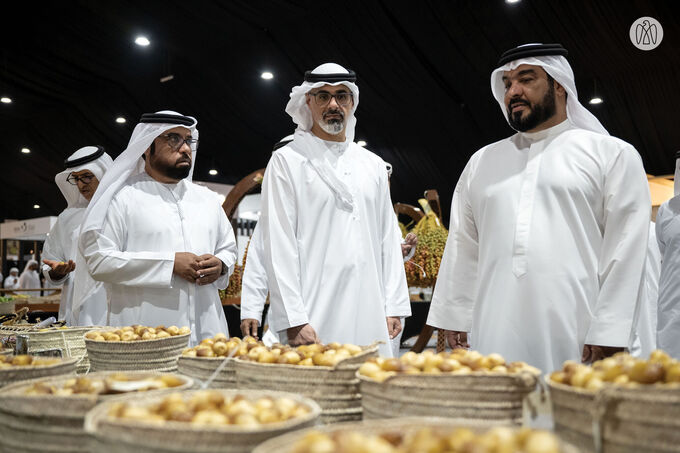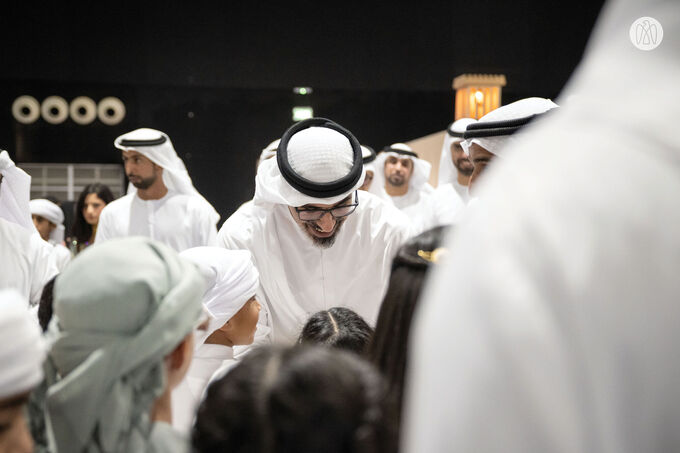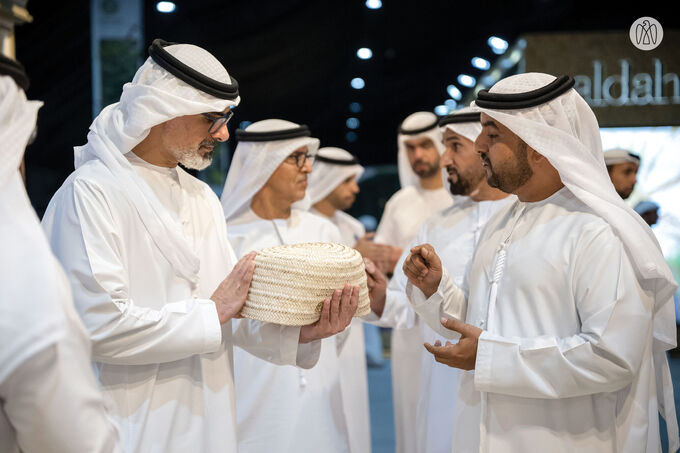 His Highness Sheikh Khaled bin Mohamed bin Zayed Al Nahyan, Crown Prince of Abu Dhabi and Chairman of the Abu Dhabi Executive Council, has visited the 19th Liwa Date Festival 2023, a key event on Abu Dhabi's annual calendar which celebrates the Emirati heritage and highlights the role of dates in the country's economy and culture.
Held under the patronage of His Highness Sheikh Mansour bin Zayed Al Nahyan, Vice President of the UAE, Deputy Prime Minister, and Minister of the Presidential Court, the festival is organised by the Cultural Programs and Heritage Festivals Committee – Abu Dhabi and the Emirates Heritage Club from 17 to 30 July in Liwa, Al Dhafra Region.
During the tour, His Highness visited the pavilions of participating entities and reviewed the latest innovations in cultivating palm trees and manufacturing food products.
His Highness also met with members of the committee tasked with adjudicating the various competitions at the event, and was briefed on the conditions for eligibility to the competitions and the prizes on offer.
His Highness also spoke with several exhibitors from local and international companies and discussed the significant role that the festival plays in promoting the UAE's cultural heritage.
His Highness was accompanied by His Excellency Major General Staff Pilot Faris Khalaf Al Mazrouei, Commander-in-Chief of Abu Dhabi Police, and Chairman of the Festivals Management Committee and Cultural and Heritage Programs; His Excellency Dr Mugheer Khamis Al Khaili, Chairman of the Department of Community Development; His Excellency Mohammed Ali Al Shorafa, Chairman of the Department of Municipalities and Transport, and Chairman of Abu Dhabi Housing Authority; His Excellency Saif Saeed Ghobash, Secretary General of the Abu Dhabi Executive Council; and several senior officials.