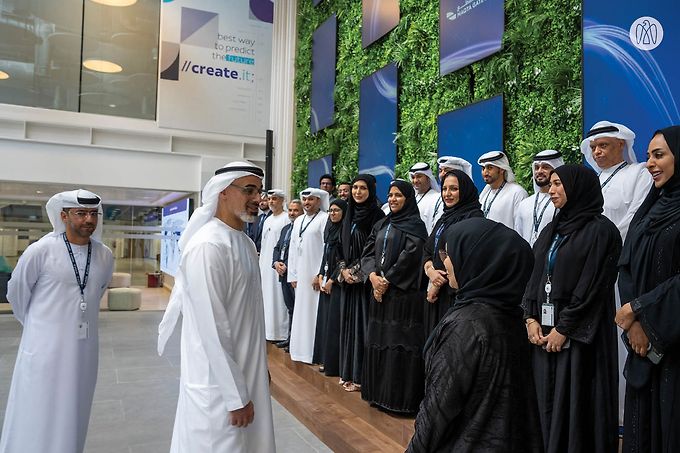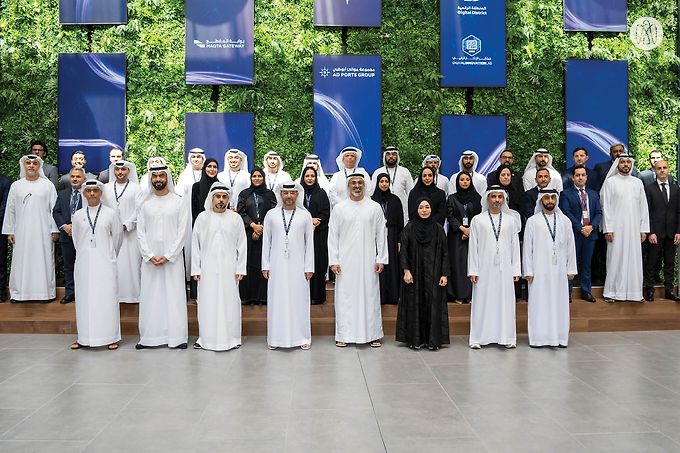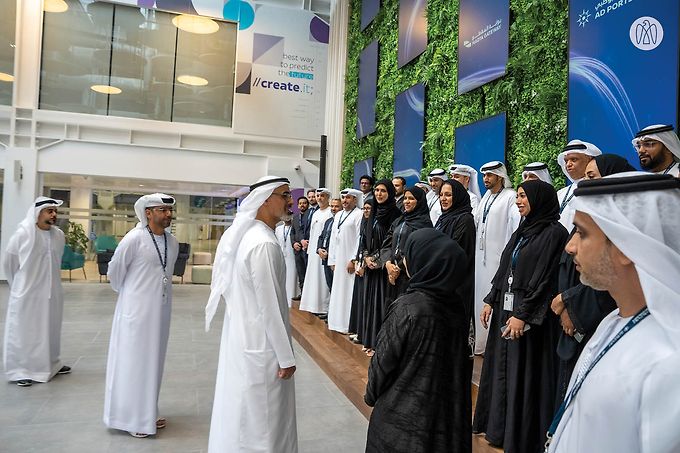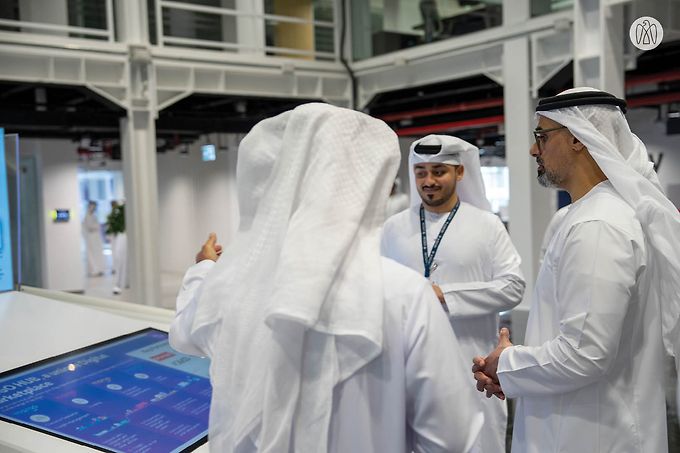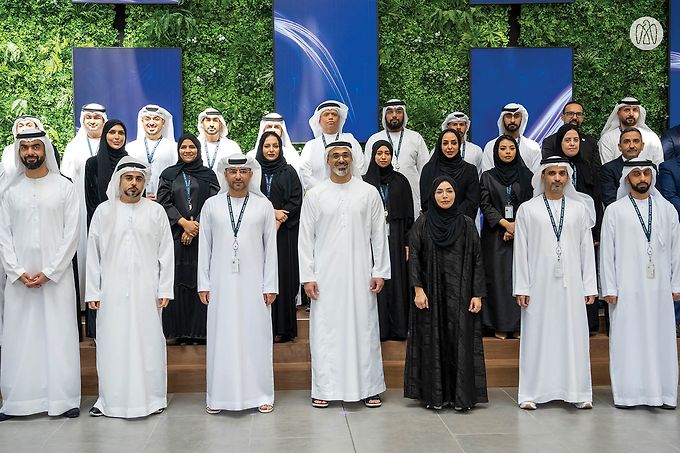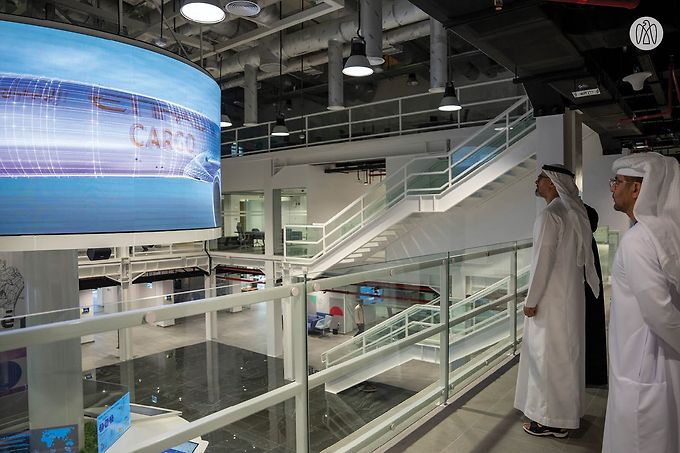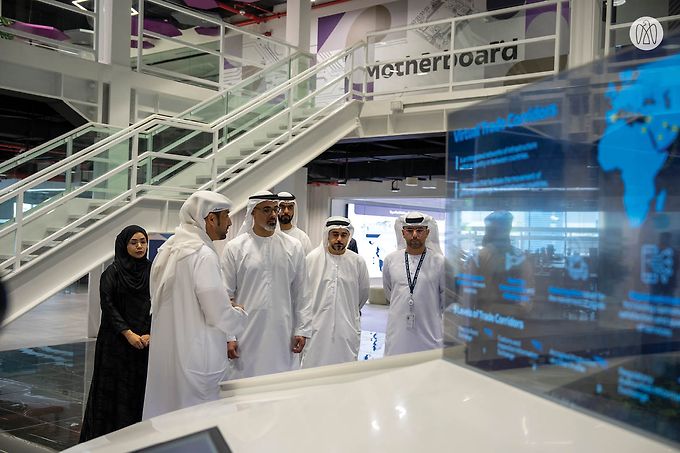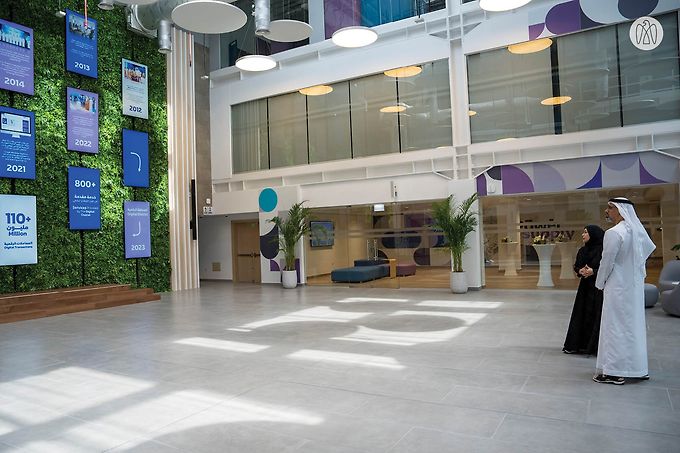 His Highness Sheikh Khaled bin Mohamed bin Zayed Al Nahyan, member of the Abu Dhabi Executive Council Chairman of the Abu Dhabi Executive Office, has inaugurated AD Ports Group's Digital District – a new commercial hub in Zayed Port dedicated to Abu Dhabi's digital trade and logistics services.
The inauguration marks the start of the first phase of development of Abu Dhabi's Digital Harbour, a cornerstone of the development plan to position Zayed Port as a unique destination for trade and investment services.
The Digital District is the first building constructed within the Digital Harbour project, which will cover a 370,000 square metre area, with the capacity to host more than 20,000 innovators, researchers and digital experts. Abu Dhabi Digital Harbor will host an array of companies specialised in digitalising trade and logistics services, starting with Maqta Gateway and the Digital Innovation Lab, established in 2016 as research and development centers focused on digitalising trade.
Over the past seven years, Maqta Gateway has successfully developed state-of-the-art digital solutions to integrate more than 80 entities and provide more than 800 services within the UAE and globally, in line with world-class standards for efficiency.
Maqta Gateway has fulfilled more than 110 million transactions, serving more than 20,000 users digitally, eliminating physical visits to customer service centers and reducing CO2 emissions by 1.6 million tonnes.
During the visit, His Highness also reviewed progress on the Advanced Trade and Logistics Platform (ATLP), a 'Made in UAE' single-window digital platform, which was inaugurated by His Highness Sheikh Khaled in May 2020, and unifies access to all land, sea and air trade and logistics services in the emirate. Since launch, the platform has recorded more than 14,000 users and a 94% customer satisfaction rate.
Commenting on the inauguration, His Excellency Ahmed Jasim Al Zaabi, Chairman of the Abu Dhabi Department of Economic Development, said: "Abu Dhabi has established itself as a leading regional and global hub for trade, business and investment. Our business-friendly ecosystem and trade facilitation solutions, including the Advanced Trade and Logistics Platform (ATLP), have simplified procedures, reduced time and costs, enabled seamless integration of government services, and enhanced capabilities to meet the increase in trade volumes. In line with Abu Dhabi's digital transformation agenda, AD Ports Group is enhancing the competitiveness of the trade and logistics sector in the emirate, and playing a major role in developing a diversified, smart, and sustainable economy."
His Excellency Falah Mohammad Al Ahbabi, Chairman of AD Ports Group, said:" "We express gratitude for His Highness' support of efforts to accelerate the growth of digital trade in Abu Dhabi and increase the contribution of the digital economy to the UAE's GDP. We are committed to providing smart solutions that facilitate trade from global markets and attract promising digital institutions to AD Ports Group's Digital Harbour project in Abu Dhabi."
His Highness was accompanied by His Excellency Ahmed Jasim Al Zaabi, Chairman of Abu Dhabi Department of Economic Development; His Excellency Saif Saeed Ghobash, Secretary General of Abu Dhabi Executive Council; Captain Mohamed Juma Al Shamsi, Group CEO of AD Ports Group; and Dr Noora Al Dhaheri, CEO of the Digital Cluster at AD Ports Group and CEO of Maqta Gateway.