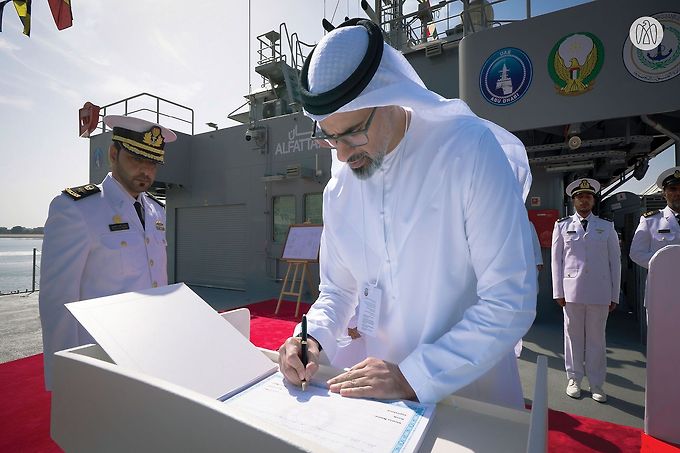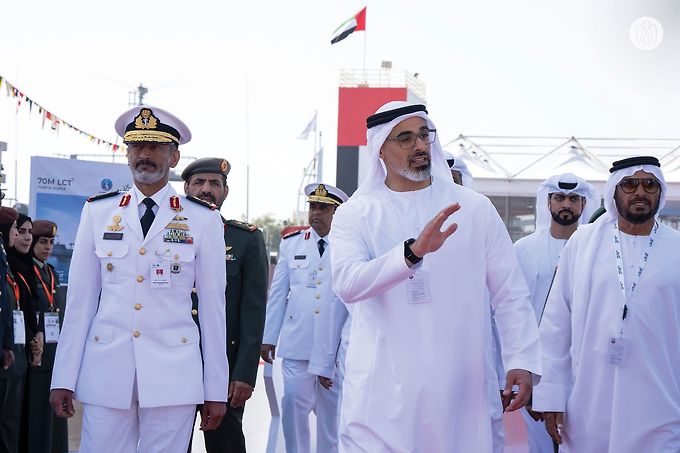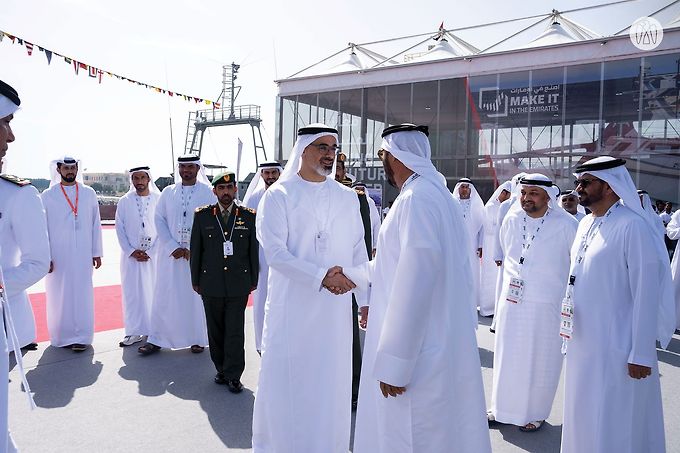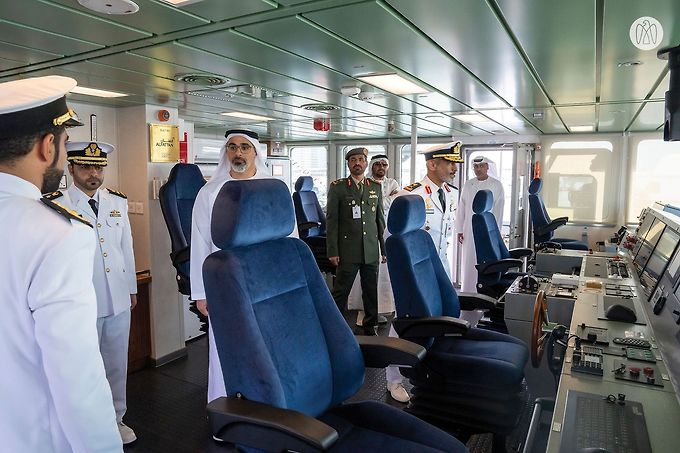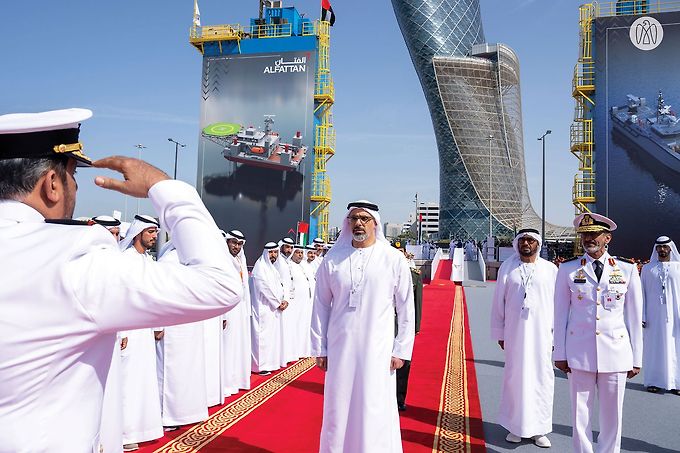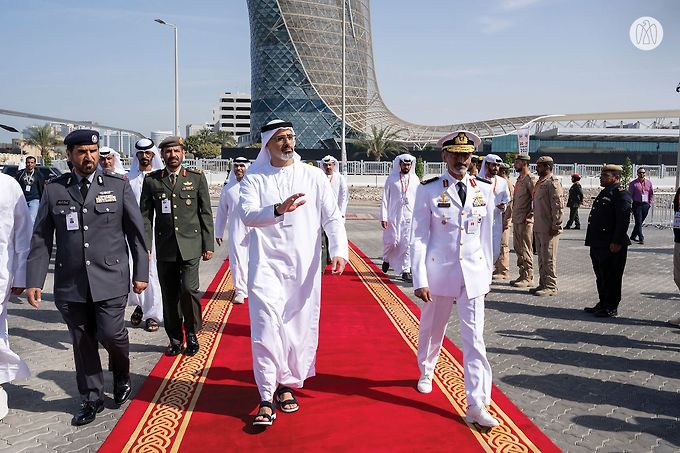 His Highness Sheikh Khaled bin Mohamed bin Zayed Al Nahyan, member of the Abu Dhabi Executive Council and Chairman of the Abu Dhabi Executive Office, has inaugurated the Tunb Al Kubra naval vessel during the 7th edition of the Naval Defence Exhibition (NAVDEX).
Following the inauguration, His Highness was briefed on the vessel's state-of-the-art capabilities, including an advanced threat monitoring system and helipad that can be used during maritime defence operations.
Developed and manufactured locally by Al Fattan Ship Industry, Tunb Al Kubra will be inducted into the UAE Navy to provide logistical support for naval formations, secure transport of naval personnel and supplies, and assist in medical evacuations during crises and emergencies.
His Highness was accompanied by Rear Admiral Pilot Sheikh Saeed bin Hamdan bin Mohammed Al Nahyan, Commander of the UAE Naval Forces; His Excellency Staff Major General Pilot Faris Khalaf Al Mazrouei, Commander-in-Chief of Abu Dhabi Police; Major General Salem Saeed Ghafan Al Jabri, Head of Administration and Manpower at the UAE Armed Forces; His Excellency Humaid Matar Al Dhaheri, Managing Director and CEO of Abu Dhabi National Exhibitions Company; His Excellency Mohamed Rashid Al Rumaithi, Chairman of Al Fattan Holding Investment Company; and a number of senior officers.
NAVDEX is a leading global defence industry event that attracts experts and innovators from around the world to share knowledge, build partnerships, and showcase new products and technologies being developed by UAE-based and international companies.