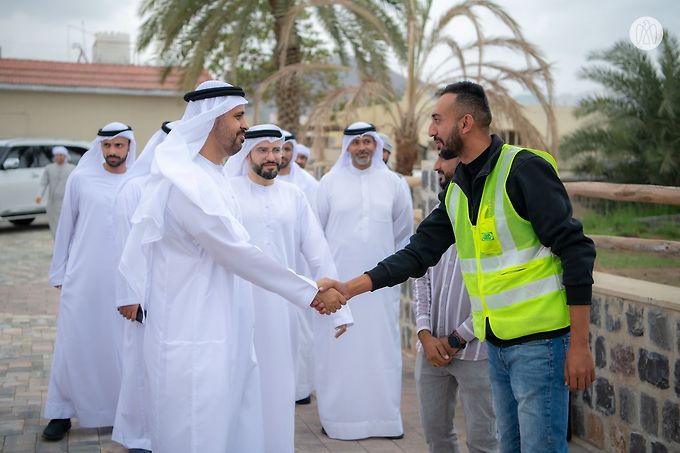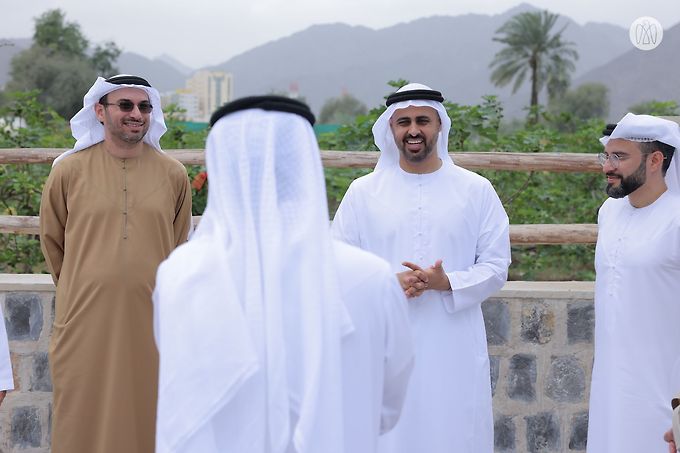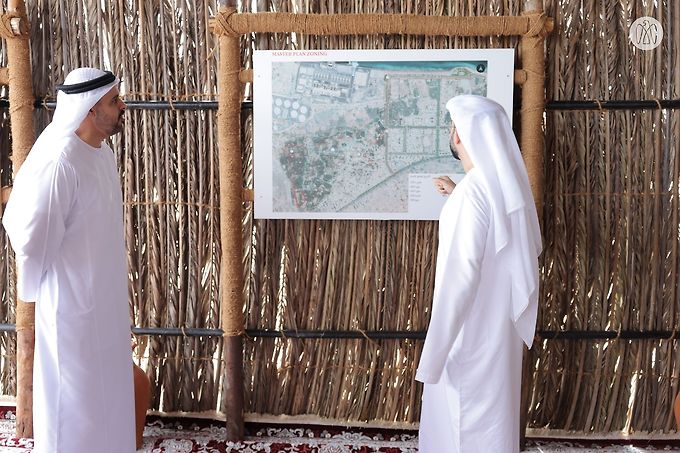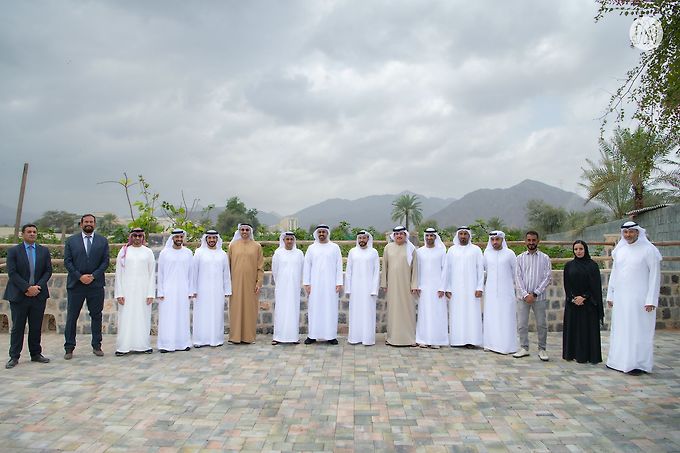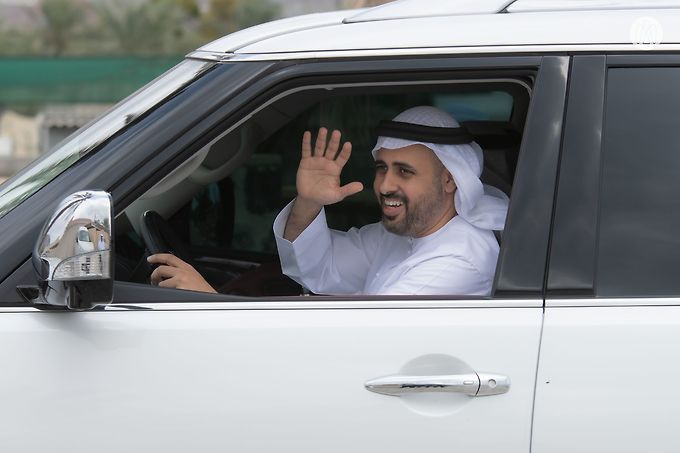 His Highness Sheikh Theyab bin Mohamed bin Zayed Al Nahyan, Member of the Abu Dhabi Executive Council and Chairman of the Emirates Council for Balanced Development, has visited the Qidfa Development project in the emirate of Fujairah, which was launched by the Emirates Council for Balanced Development.
During the site visit, His Highness was briefed on the progress of the construction and development of Qidfa Development, the first project of the Emirates Villages.
His Highness stressed the importance of this project in terms of development and tourism, ensuring close cooperation between the concerned government entities, and strengthening partnership with the private sector, to ensure the achievement of its strategic objectives.
His Highness Sheikh Theyab bin Mohamed bin Zayed Al Nahyan also thanked His Highness Sheikh Hamad bin Mohammed Al Sharqi, Federal Supreme Council Member and Ruler of Fujairah, for providing all facilities needed to start this national project. His Highness praised the efforts made by all working teams of institutions and entities in Fujairah.
His Highness Sheikh Theyab bin Mohamed bin Zayed Al Nahyan was accompanied by His Excellency Rashid Saeed Al Ameri, Undersecretary for Government Coordination at the Presidential Court; Eng. Mohamed Saif Al Afkham, Director General of Fujairah Municipality; Eng. Shadi Malak, Chief Executive Officer of Etihad Rail; His Excellency Saeed Al Zaabi, Member of the Emirates Council for Balanced Development; His Excellency Ahmed Al Shamsi, CEO of the Emirates Foundation for Youth Development; and Mohammed Al Kaabi, Secretary General of the Emirates Council for Balanced Development.
The Qidfa Development Project aims to attract 100,000 tourists annually by increasing the region's tourism potential and enhancing its position as a tourist destination.
The plan also includes the launch of 50 development projects for the region's youth, in addition to training 200 young men and women in all areas, in collaboration with strategic partners.
The Qidfa Development project is based on implementing development projects, beautifying the area, and raising awareness of its historical and archaeological position.
The development plan also includes launching youth projects and initiatives, as well as launching a media campaign that highlights the most important facilities and components of the region and enhances its position as a destination for domestic tourism.
The Qadfa Development plan attaches great importance to youth by providing them all means of support and empowerment, through the establishment of outlets and a local market for farmers, and developing innovative ways to market agricultural products of the region in all emirates.
Also, the plan will provide the necessary support to activate business and create suitable opportunities for people in various economic and tourism sectors, in addition to creating investment opportunities for the private sector as a key partner in developing the region.
The council witnessed the signing of agreements with seven key partners, contributing more than AED200 million in support of the Emirates Villages project, highlighting the importance of private sector involvement in strategic national projects.