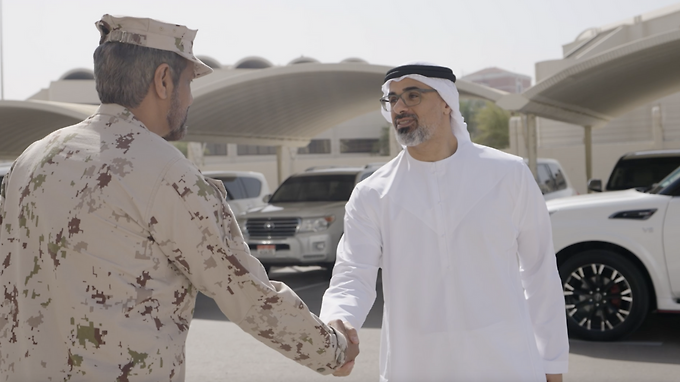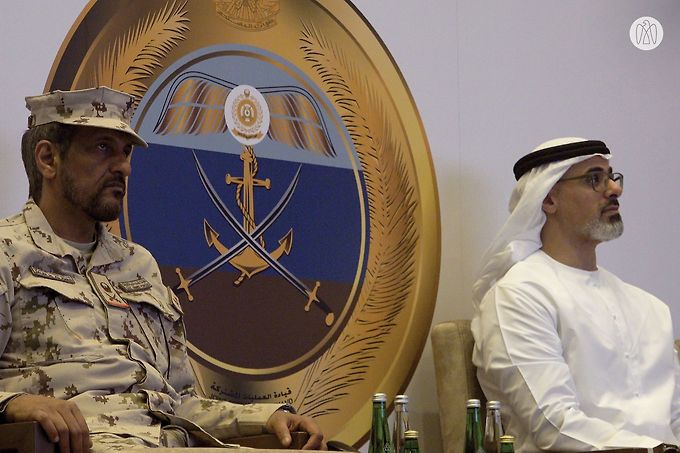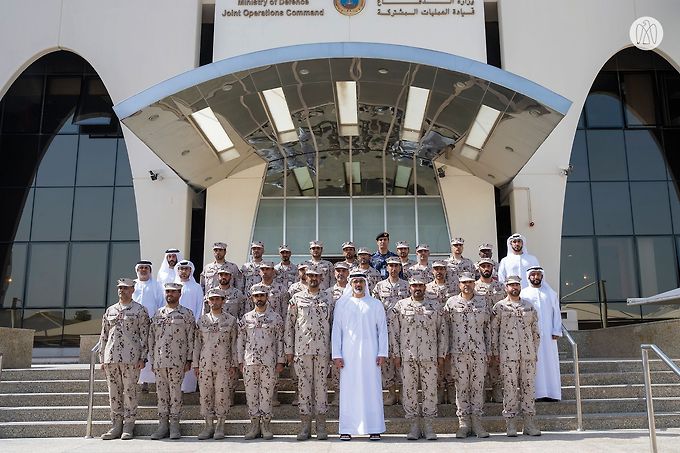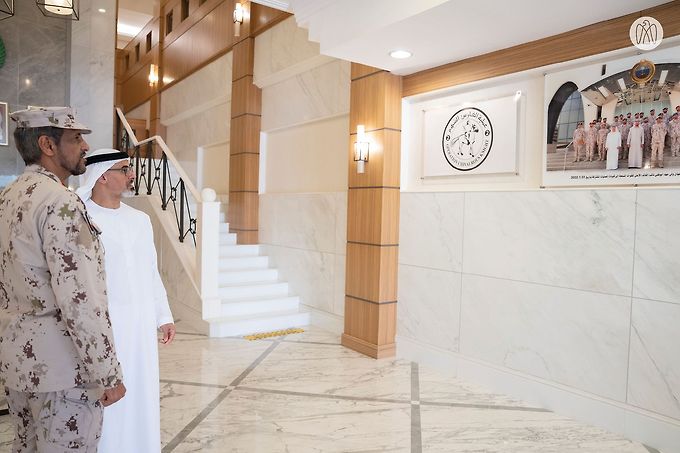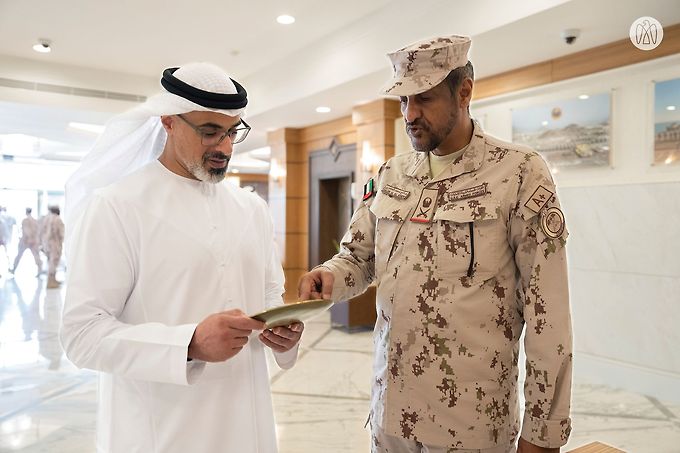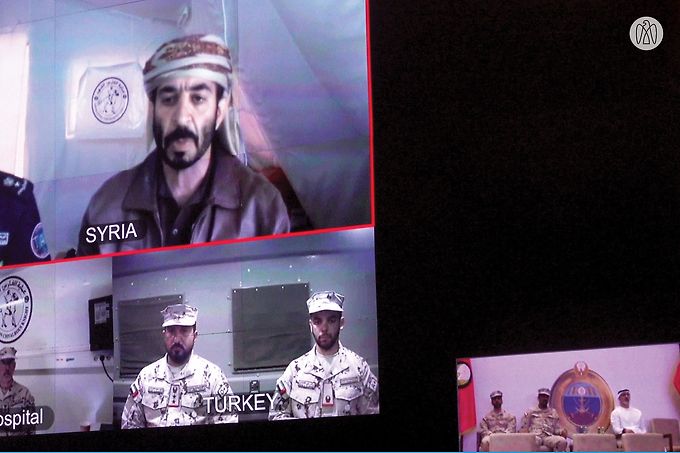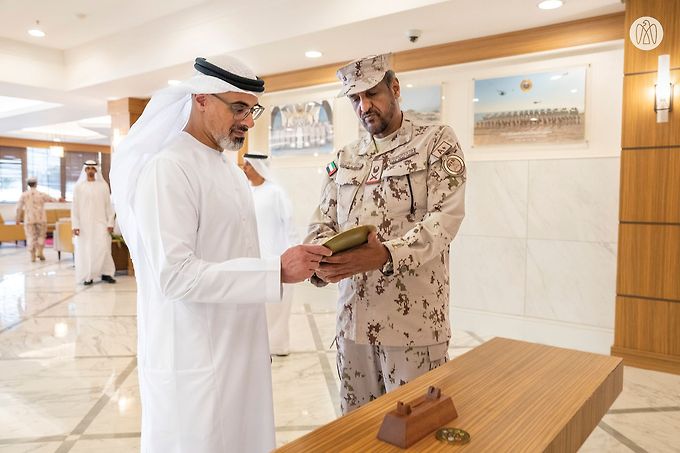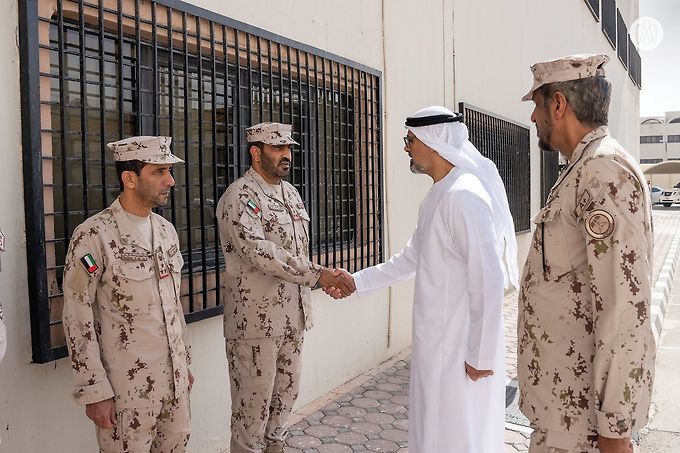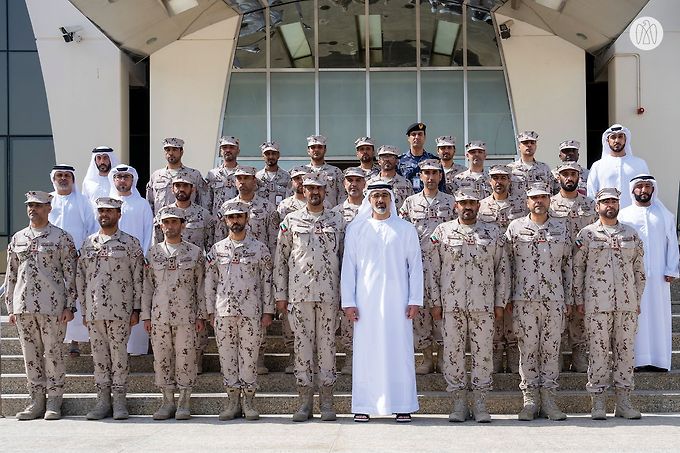 His Highness Sheikh Khaled bin Mohamed bin Zayed, member of Abu Dhabi Executive Council and Chairman of the Abu Dhabi Executive Office, has visited the Joint Operations Command of the UAE Ministry of Defence to review progress on Operation Gallant Knight/2.
His Highness was received by Major General Saleh bin Mejren Al Ameri, Commander of Joint Operations at the UAE Ministry of Defence.
During the visit, His Highness was briefed on the latest developments of the operation, as well as achievements made during the rapid response phase to provide relief to those affected by the recent earthquake in Turkey and Syria, including operating an air bridge to transport search and rescue teams, provision of medical equipment and necessary aid, and the establishment of a field hospital.
HH was also briefed on plans for the recovery and rehabilitation phase of the operation, and praised the efforts of personnel at the Joint Operations Command for carrying out their duties during the rapid response phase with efficiency.
HH also praised the achievements of the search and rescue teams, which proved their readiness and ability to deal with various types of disasters, emergencies and crises.