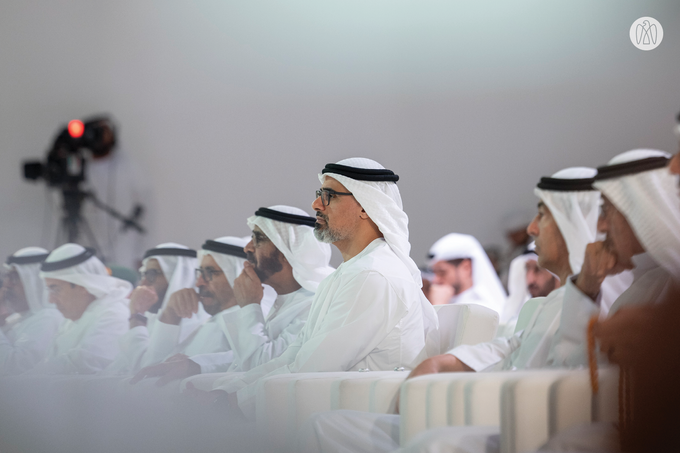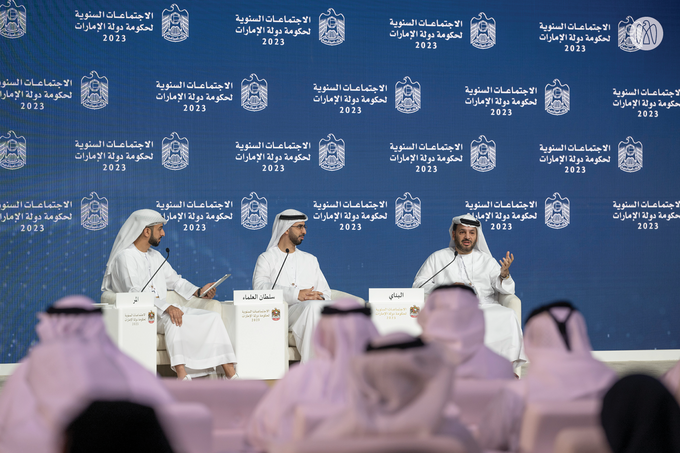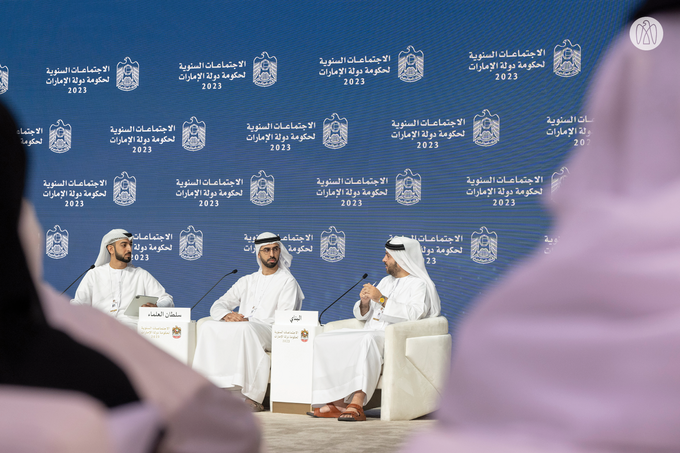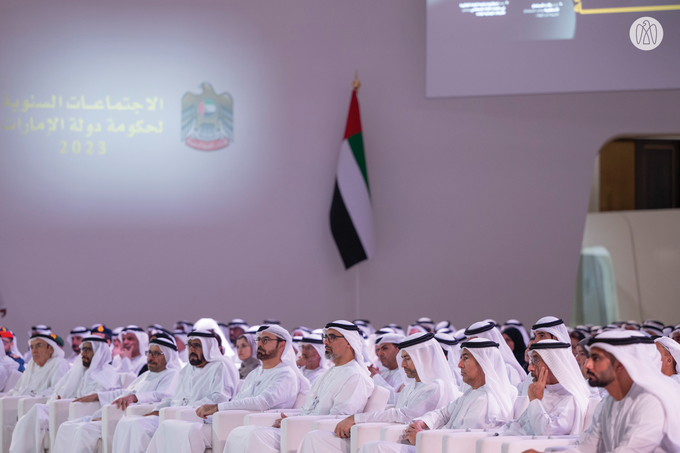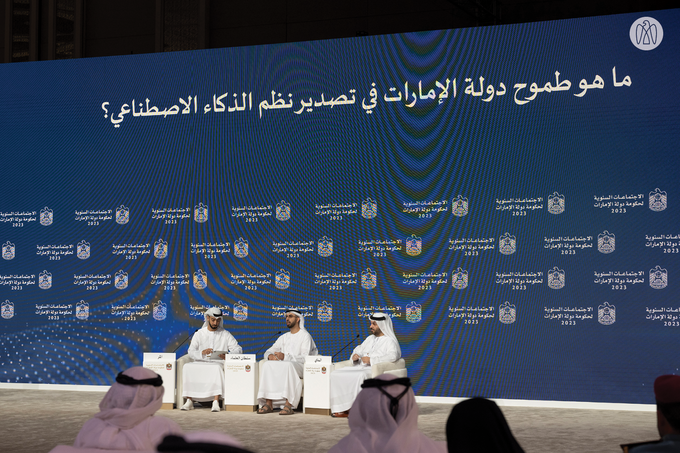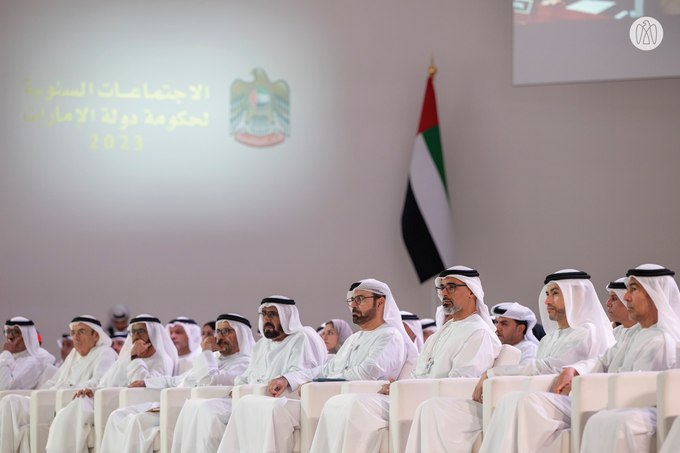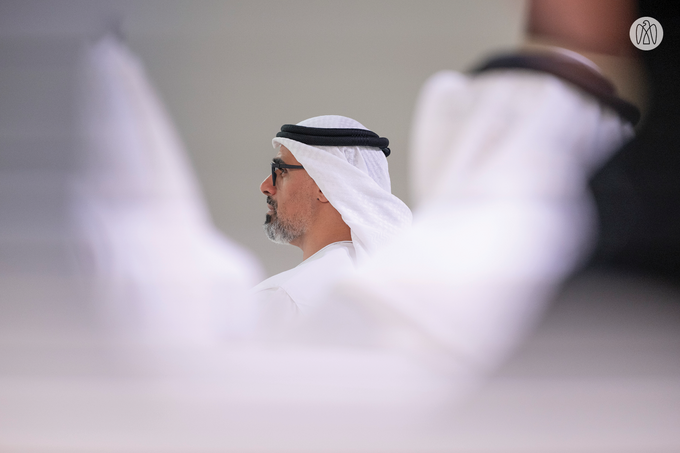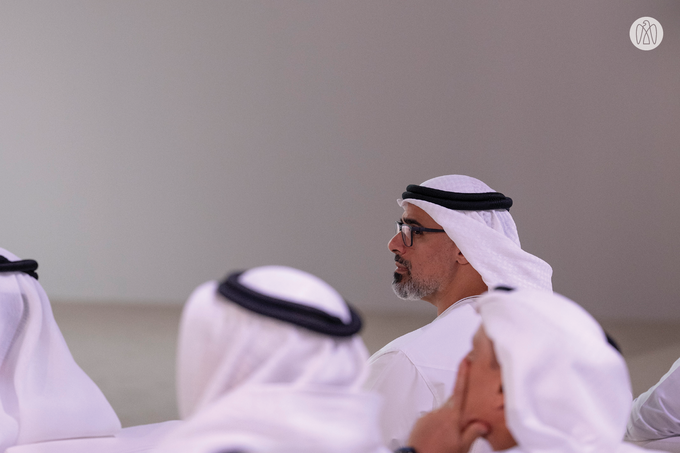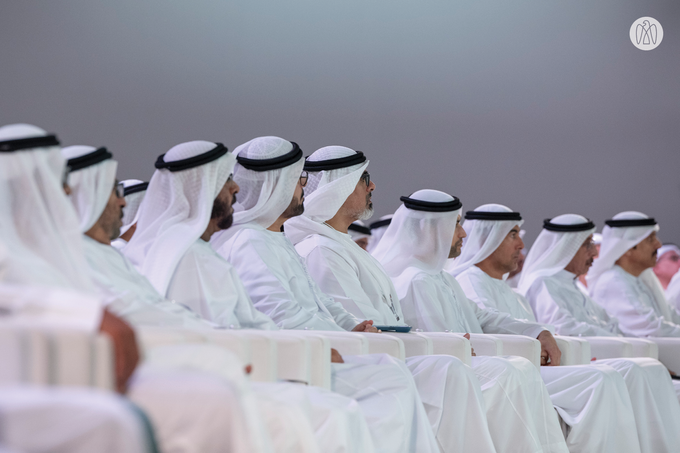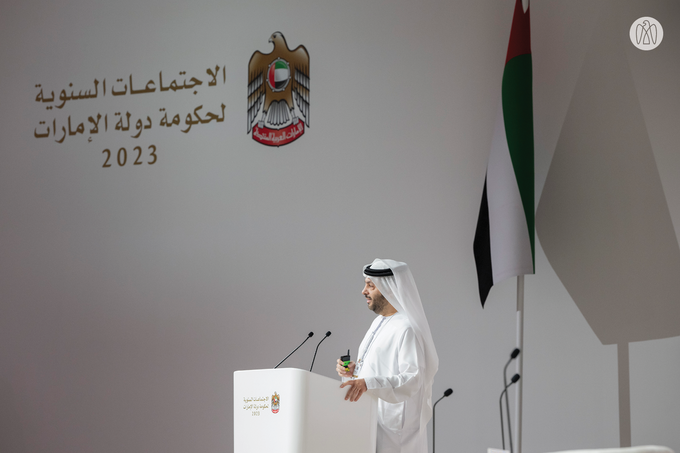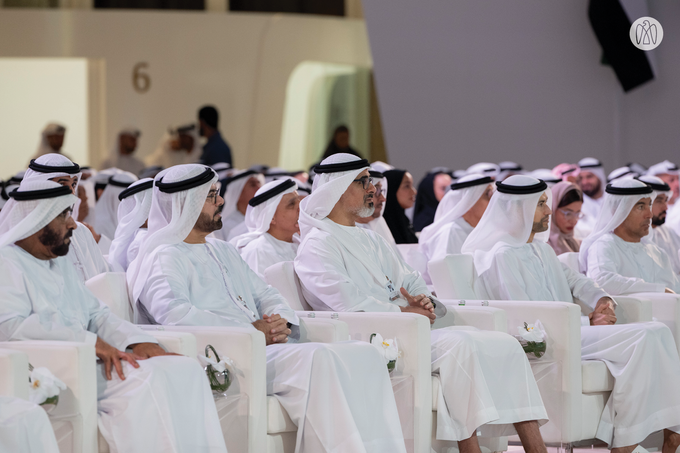 His Highness Sheikh Khaled bin Mohamed bin Zayed Al Nahyan, Crown Prince of Abu Dhabi and Chairman of the Abu Dhabi Executive Council, has attended the UAE Government Annual Meetings 2023, which gather senior government officials to review significant developments across the UAE's legislative and judicial sectors, among other achievements in priority sectors.
His Highness highlighted the importance of these discussion sessions in bringing together all federal and local government entities to identify government priorities and review key updates on government plans and initiatives.
His Highness also attended a discussion session which took place as part of the meetings and highlighted national objectives to export AI applications and systems. The panel discussion featured His Excellency Omar Al Olama, Minister of State for Artificial Intelligence, Digital Economy and Remote Work Applications, and His Excellency Faisal Al Bannai, Secretary General of the Advanced Technology Research Council.