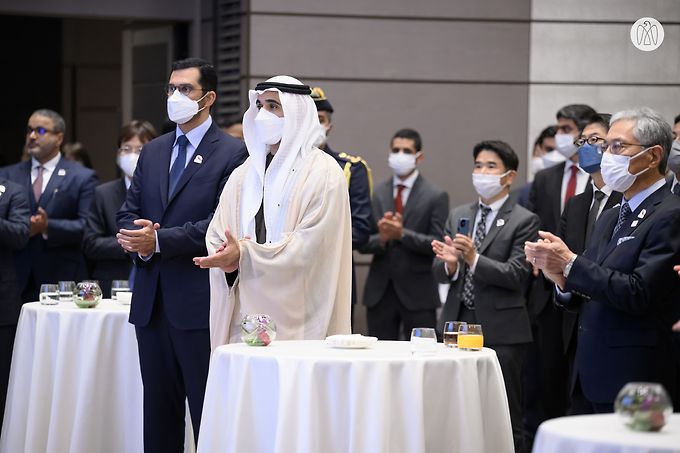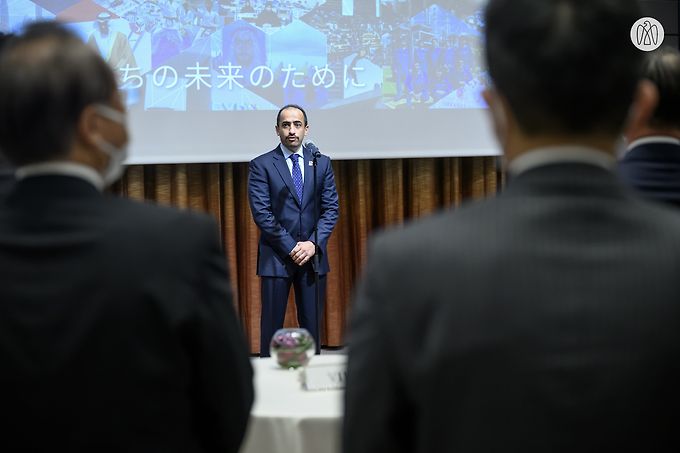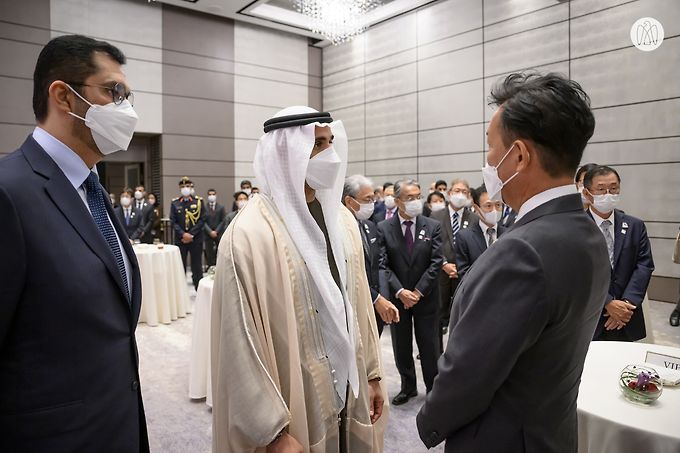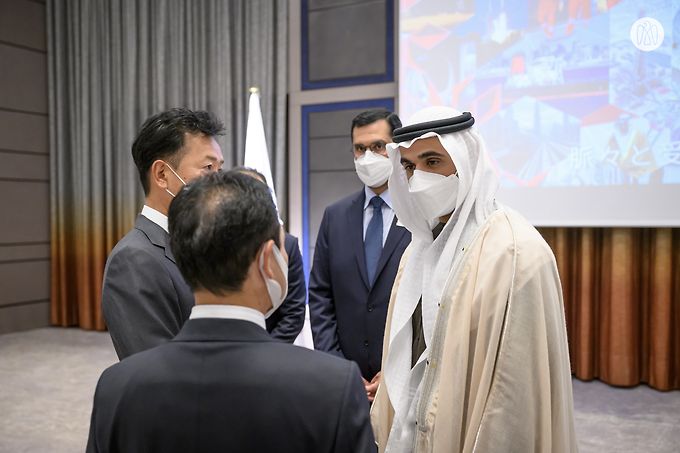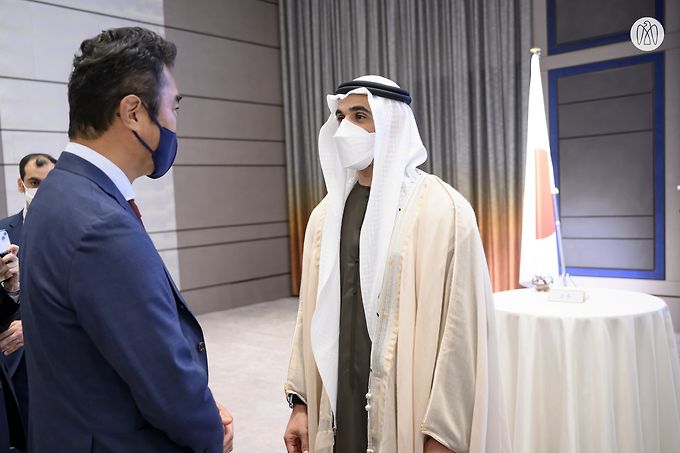 His Highness Sheikh Khaled bin Mohamed bin Zayed Al Nahyan, member of the Abu Dhabi Executive Council and Chairman of the Abu Dhabi Executive Office, has attended a reception at the UAE-Japan Society.
At the start of the reception, Katsushi Nishi, President of the UAE-Japan society and President and Chief Executive Officer of Cosmo Energy Exploration & Production Company, gave a speech to welcome the UAE delegation to Japan. He stressed the depth and longevity of the diplomatic relations between the UAE and Japan, and the significance of their enduring strategic partnership, which serves the interests of both countries, supports the aspirations of their people, and ensures their ongoing growth.
During the visit, His Highness Sheikh Khaled bin Mohamed bin Zayed Al Nahyan praised the historic economic ties between the UAE and Japan and the ongoing work of the UAE-Japan Society in building bridges of cooperation.
Formed in 1973 as a gesture by Japanese oil companies to honour the then President, Sheikh Zayed bin Sultan Al Nahyan, the UAE-Japan Society continues to play an important role in cementing the UAE's relations with Japan, across business, trade, industry and investment.
The UAE is Japan's largest trading partner in the energy sector, and the society's programming has been vital in enabling cooperation between the two nations since its inception.
His Highness was accompanied by His Excellency Dr. Sultan Ahmed Al Jaber, Minister of Industry and Advanced Technology, UAE Special Envoy to Japan, and Managing Director and CEO of ADNOC, as well as His Excellency Shehab Ahmed Al Fahim, UAE Ambassador to Japan, and a number of officials from the Ministry of Foreign Affairs and International Cooperation.