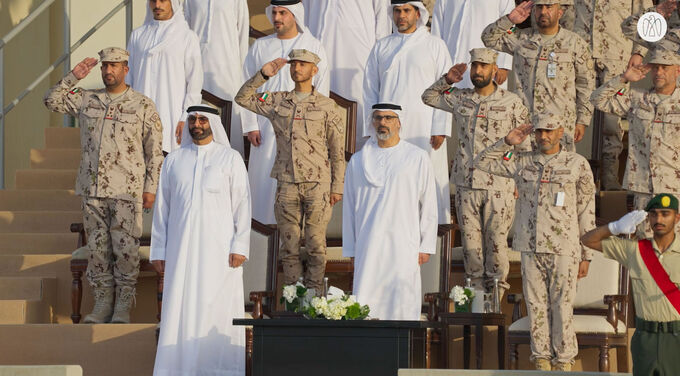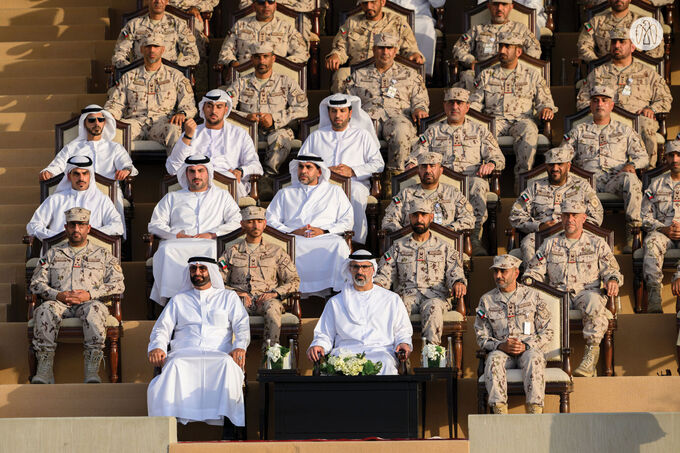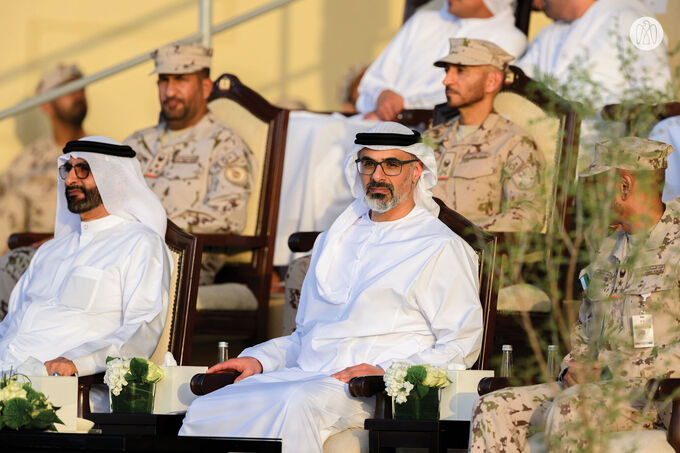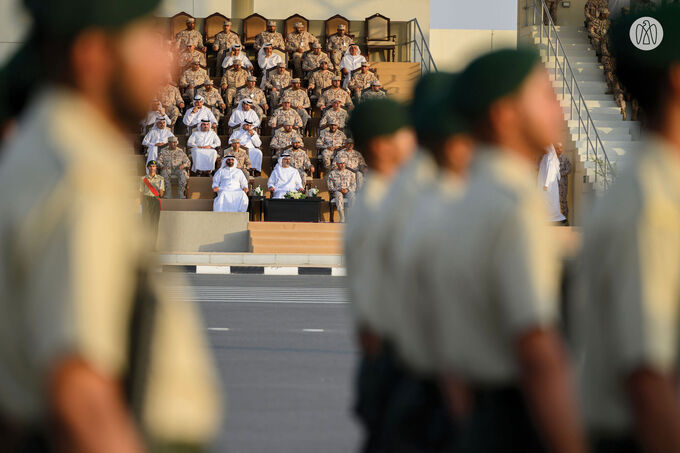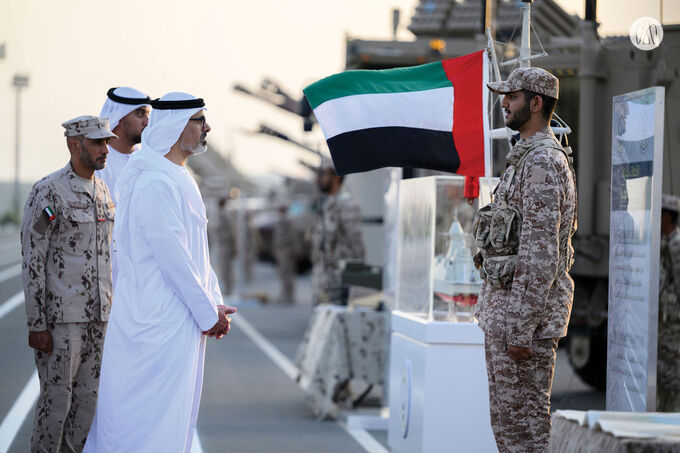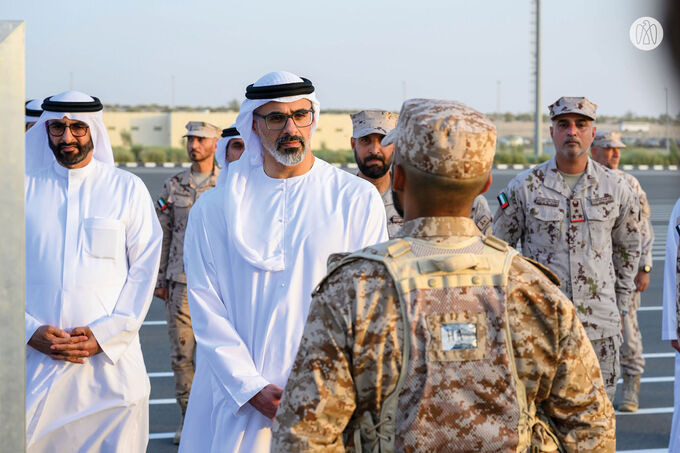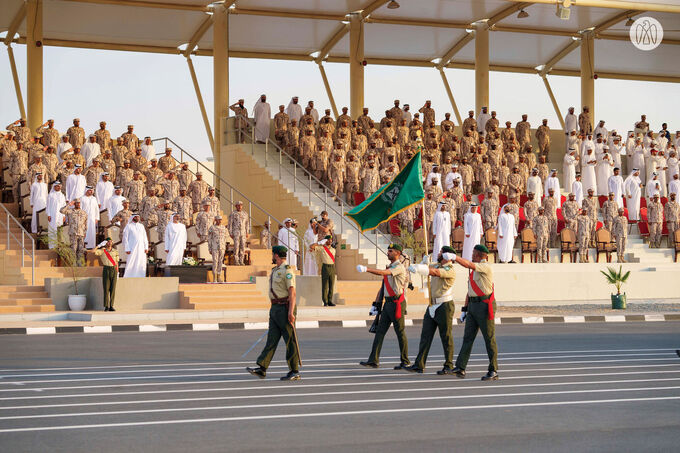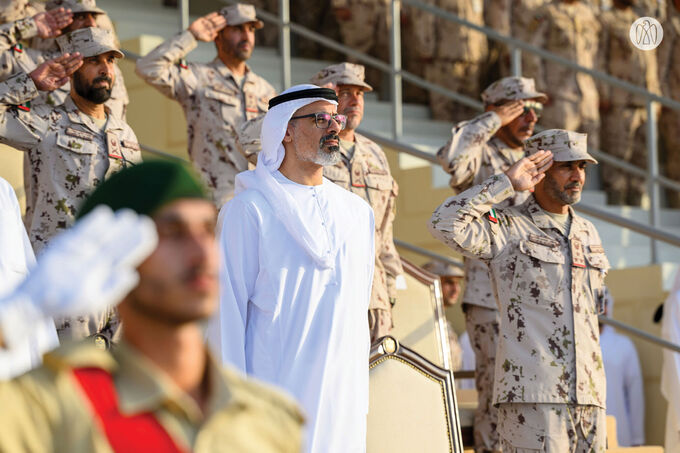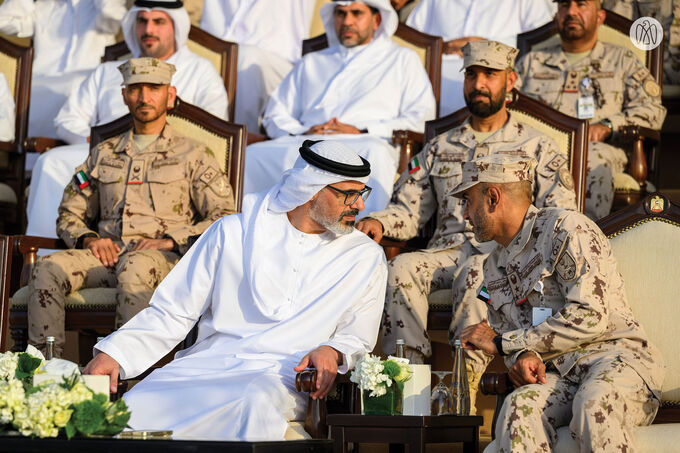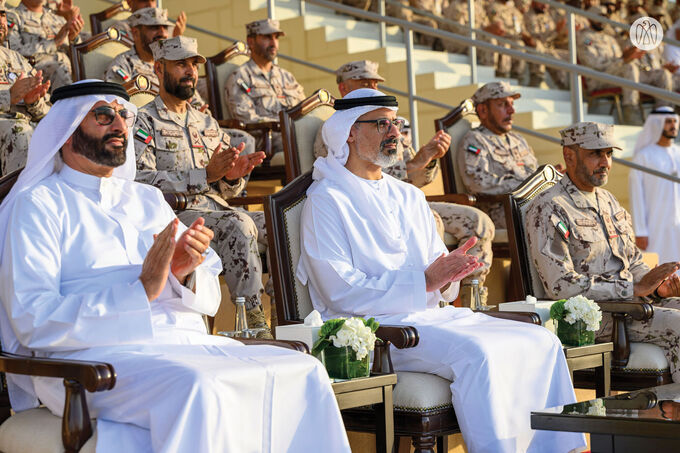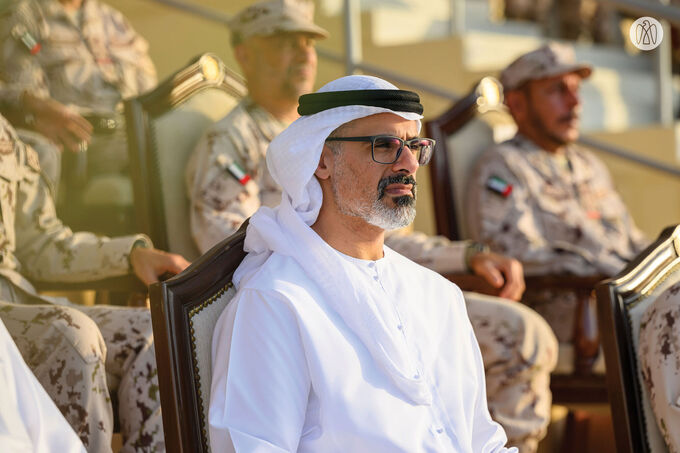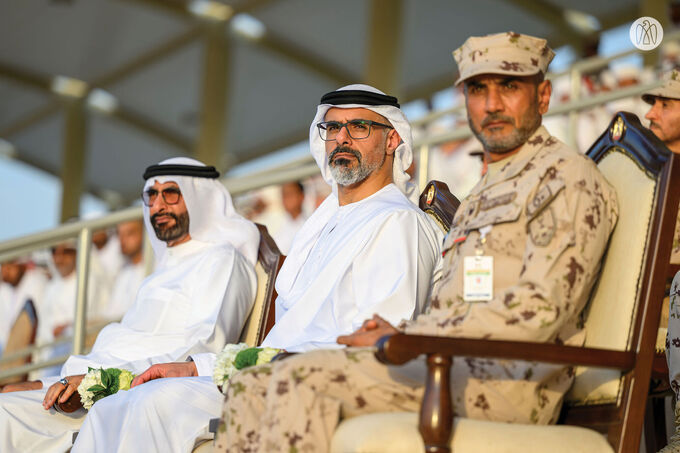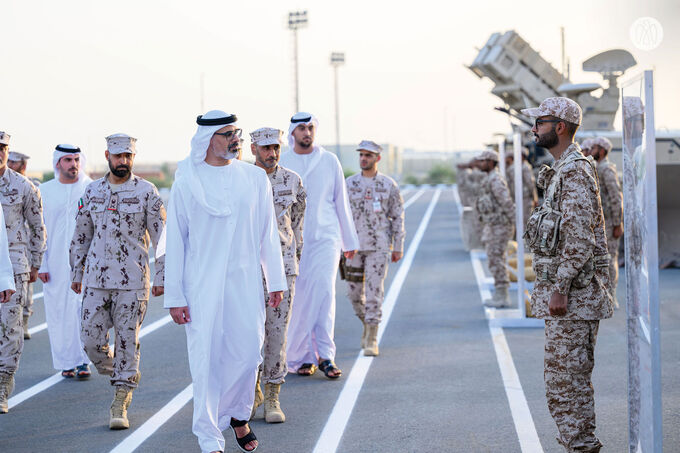 His Highness Sheikh Khaled bin Mohamed bin Zayed Al Nahyan, Crown Prince of Abu Dhabi and Chairman of the Abu Dhabi Executive Council, has attended the graduation ceremony of the 18th UAE National Service programme cohort (2022-2023), held at Sweihan Training Centre in Abu Dhabi.
During the ceremony, His Highness congratulated the graduates and wished them success in their mission to serve the country, preserve its achievements, and promote its interests. He urged them to apply the skills and knowledge learned during the training programme to strengthen the capabilities of their respective national institutions.
The ceremony commenced with the UAE national anthem followed by the recitation of verses from the Quran, after which the graduates took part in military performances that demonstrated their training, commitment to serving the nation.
Brigadier General Matar Mohammad Al Kaabi, Commander of the Land Forces Institute, who delivered the opening address, affirmed his pride in the new cohort: "Those who answered the call of duty and joined the 18th cohort of the UAE National Service progamme have proved their competence and commitment to the training. It has further upskilled their talents, enhancing their career and service to the country across all fields and specialties."
Also attending the ceremony were His Excellency Mohammed Ahmed Al Bawardi, Minister of State for Defense Affairs, a number of senior officers and officials from the Ministry of Defence, as well as families and relatives of the graduates.