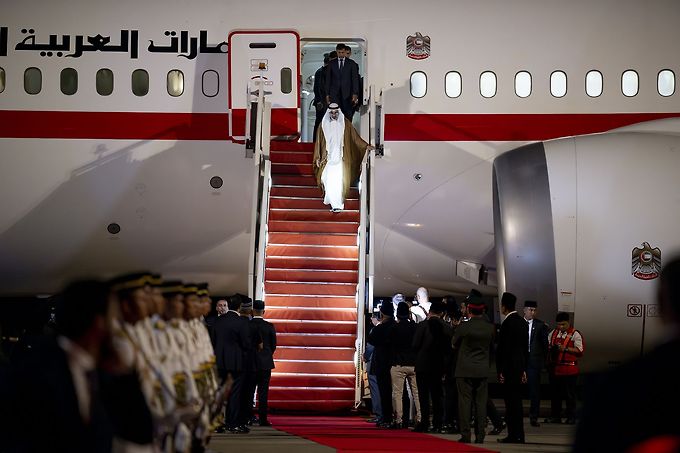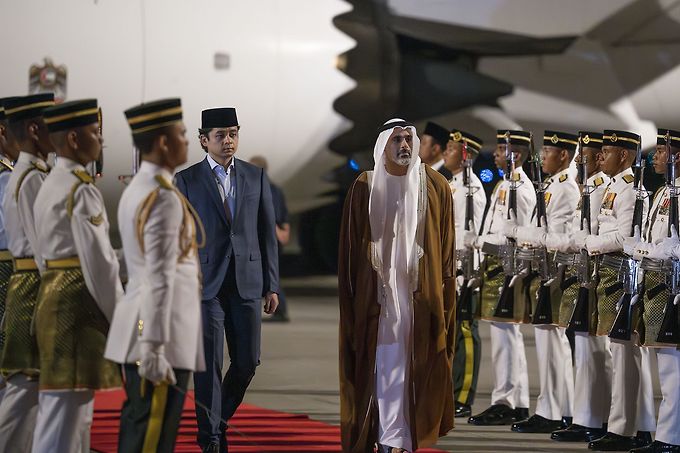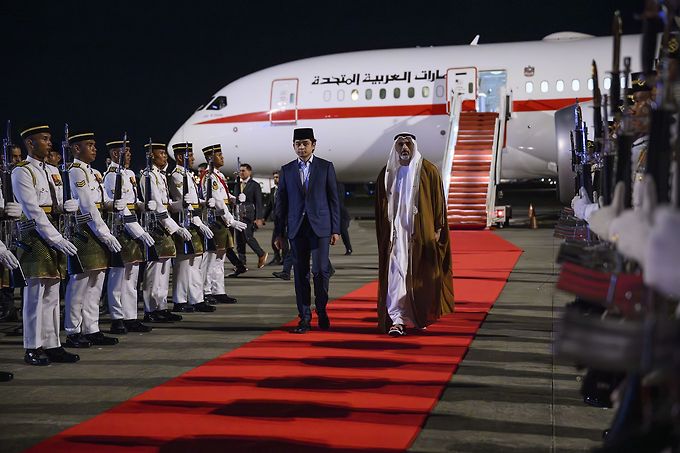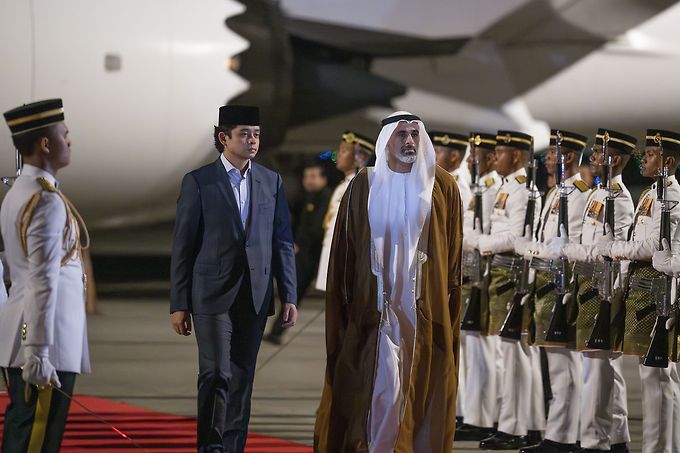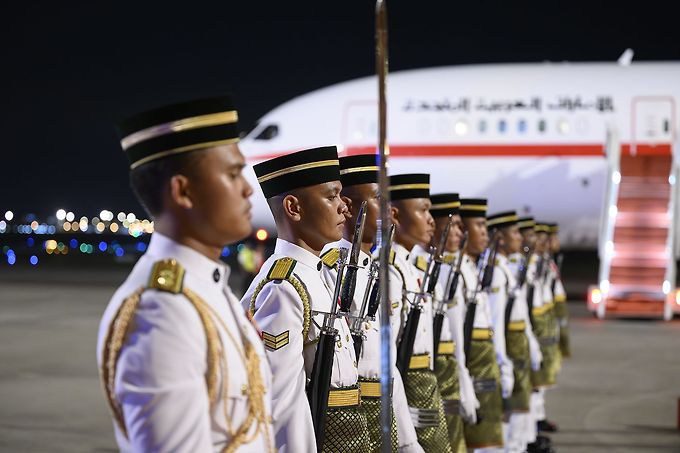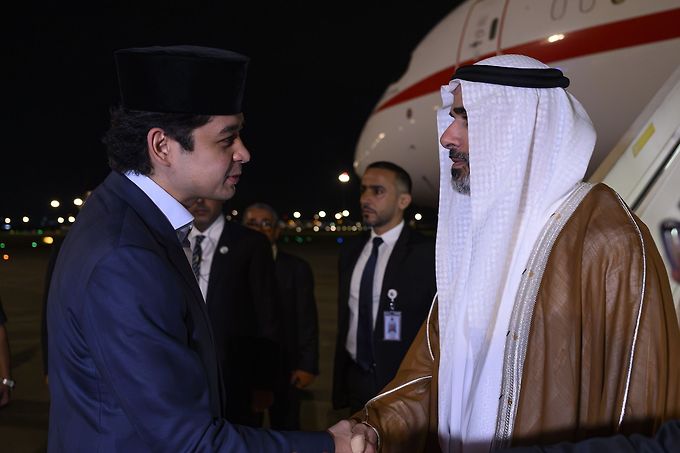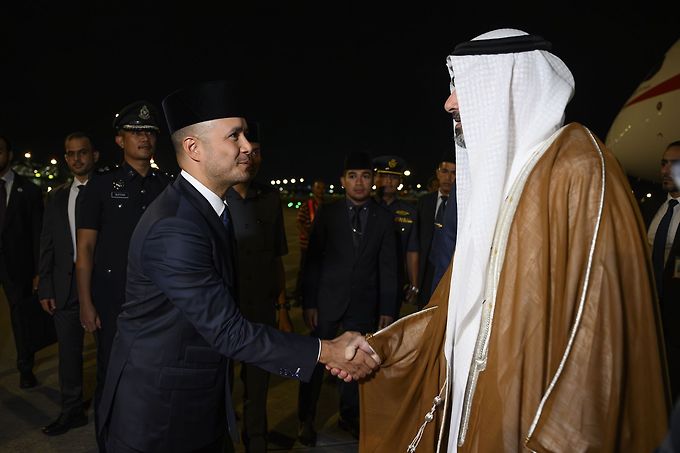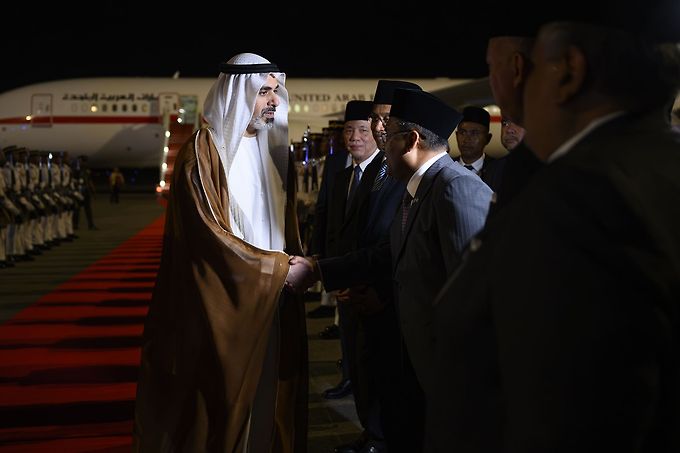 His Highness Sheikh Khaled bin Mohamed bin Zayed Al Nahyan, Crown Prince of Abu Dhabi, today arrived in the Malaysian capital Kuala Lumpur on an official visit.
His Highness was received by His Royal Highness Prince Hassanal Ibrahim, Crown Prince of Pahang; and His Excellency YB Dato' Seri Diraja Dr. Zambry bin Abd Kadir, the Honourable Minister of Foreign Affairs.
The visit aims to further strengthen bilateral ties and cooperation between the UAE and Malaysia across key sectors, including reciprocal trade and energy.
His Highness is being accompanied by a high-level delegation, including His Excellency Suhail Mohamed Al Mazrouei, UAE Minister of Energy and Infrastructure; His Excellency Dr. Thani bin Ahmed Al Zeyoudi, UAE Minister of State for Foreign Trade; His Excellency Mohammed Ali Al Shorafa, Chairman of the Department of Municipalities and Transport; and His Excellency Ahmed Jasem Al Zaabi, Chairman of the Abu Dhabi Department of Economic Development.