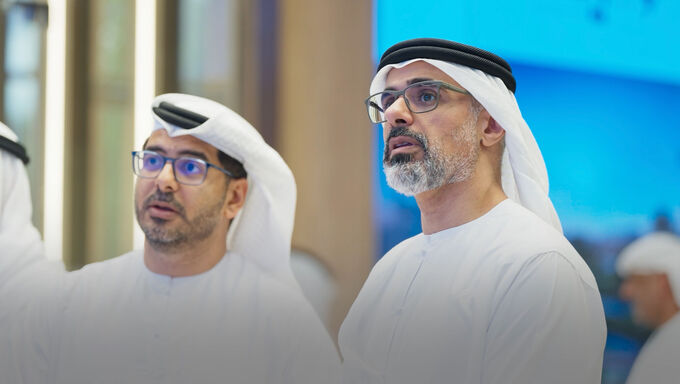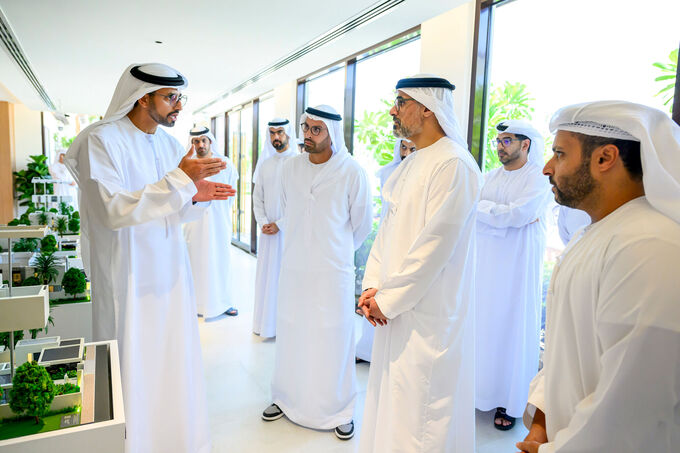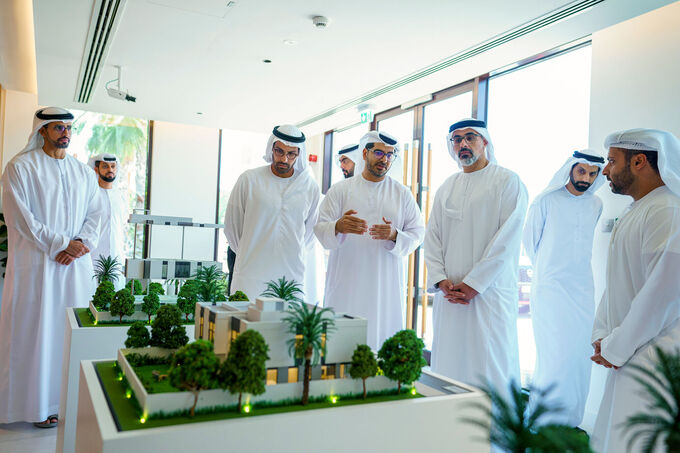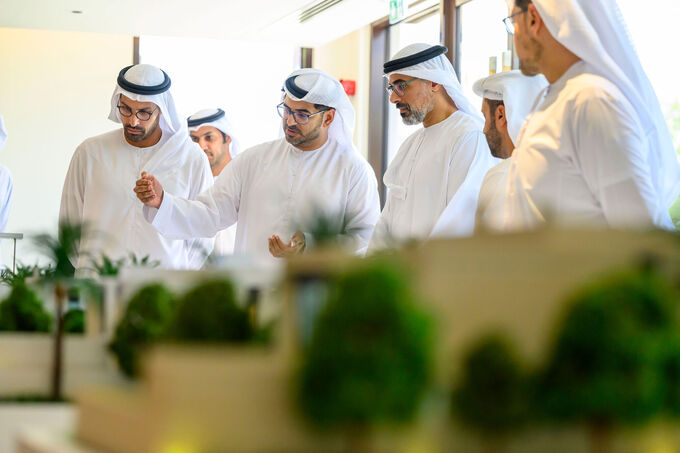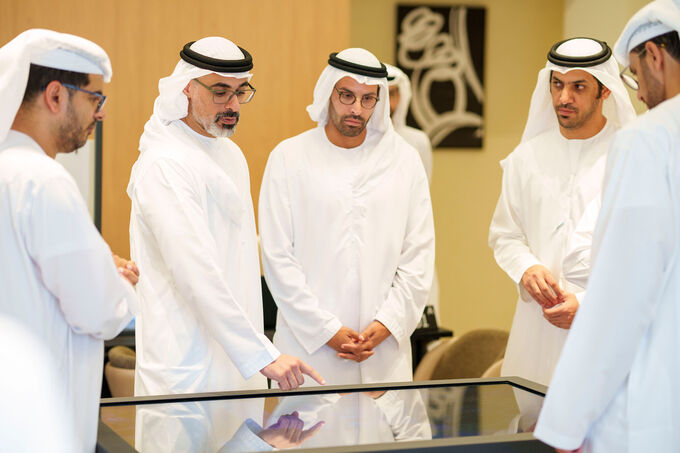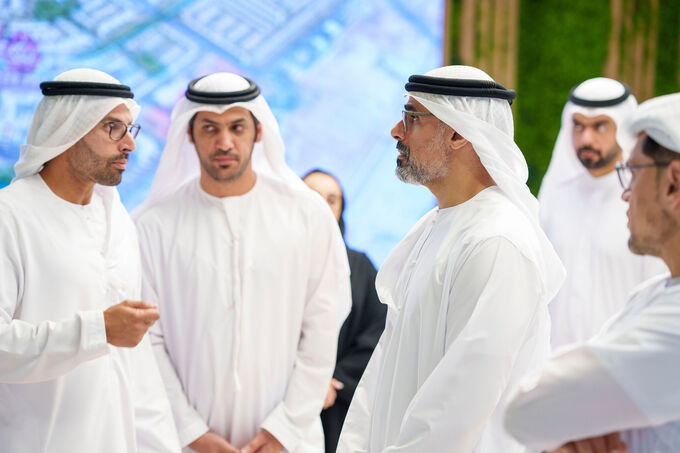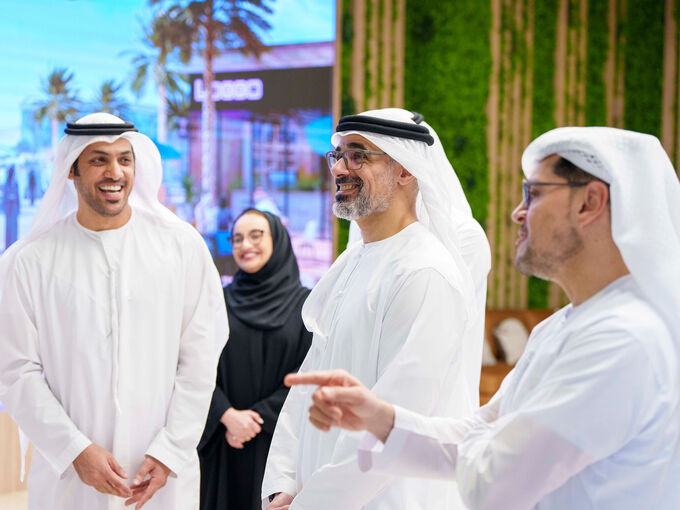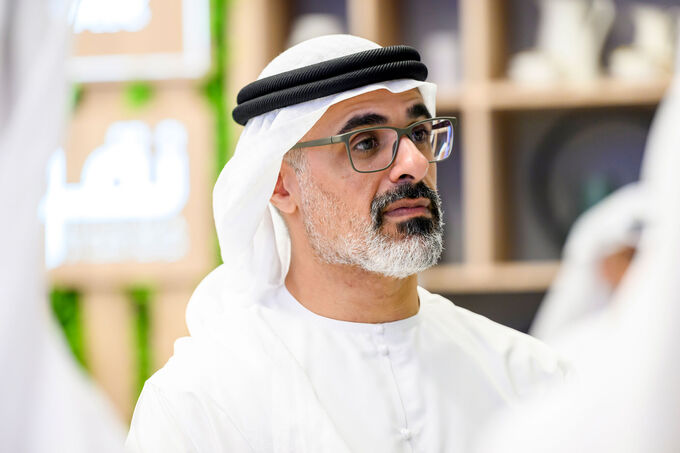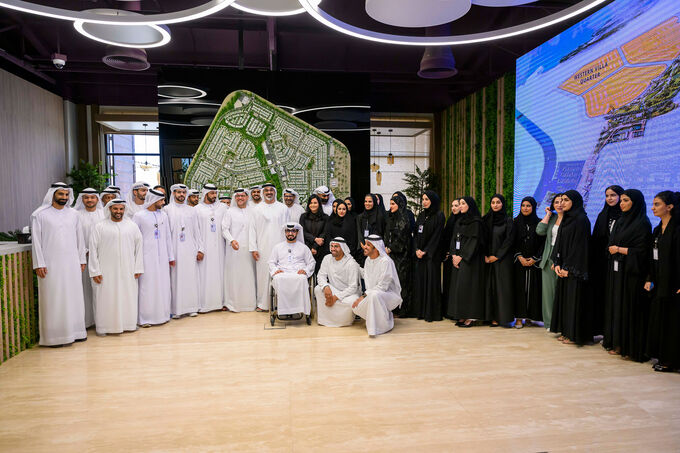 His Highness Sheikh Khaled bin Mohamed bin Zayed Al Nahyan, Crown Prince of Abu Dhabi and Chairman of the Abu Dhabi Executive Council, has launched Balghaiylam, a new residential development located north-east of Yas Island. Aldar Properties in partnership with the Abu Dhabi Housing Authority (ADHA) is developing the AED8 billion project as part of Abu Dhabi Government's efforts to develop integrated and sustainable residential neighbourhoods that will further enhance family stability and community wellbeing in the emirate.
The project, which is scheduled to be completed by 2026, will offer 1,743 high-quality ready-built homes and access to a broad range of facilities in a vibrant community. The project will further enhance the stability and wellbeing of citizens, and reflects the ongoing economic and cultural growth taking place in Abu Dhabi emirate across all fields.
During the launch, His Highness reviewed the design features of the project. In addition to high-quality housing, the Balghaiylam residential project includes schools, mosques, retail and F&B outlets, sports centres, community gardens, playgrounds and parks, and an equestrian centre, providing citizens with access to high-quality amenities in an integrated and dynamic community.
His Highness was accompanied by His Excellency Mohamed Khalifa Al Mubarak, Chairman of the Department of Culture and Tourism and Chairman of Aldar Properties; His Excellency Mohammed Ali Al Shorafa, Chairman of the Department of Municipalities and Transport and Chairman of Abu Dhabi Housing Authority; His Excellency Saif Saeed Ghobash, Secretary General of Abu Dhabi Executive Council; His Excellency Hamad Hareb Al Muhairi, Director General of Abu Dhabi Housing Authority; and Talal Al Dhiyebi, Group CEO of Aldar Properties.
The project is in line with Abu Dhabi Government's plan to leverage public-private partnerships and provide Emiratis with suitable housing within real estate projects developed by approved developers. Citizens who have been pre-approved by ADHA can use their loan to purchase three to six-bedrooms villas with a range of architectural designs and interior layouts, according to their needs and finances.
ADHA will provide Aldar with a list of eligible citizens to review the available villas, and then complete the purchase process.
His Excellency Mohammed Ali Al Shorafa said: "Providing citizens with a good quality of life and meeting their housing needs is a top priority for Abu Dhabi's leadership. To ensure more housing benefits and options that meet Emirati families' needs and aspirations, Abu Dhabi Housing Authority is launching new housing projects in partnership with the private sector. This partnership with Aldar aims to provide an array of villas for citizens to increase home ownership among Emiratis and reduce delays in obtaining adequate housing.
His Excellency Mohamed Khalifa Al Mubarak said: "As a strategic partner of Abu Dhabi Government, we are committed to leveraging our extensive expertise and industry knowledge to build sustainable and integrated communities where UAE nationals want to live. Our aim is to contribute to the success of this ambitious plan by meeting the needs of citizens, providing stability for their families, and ultimately fostering happy and healthy communities."