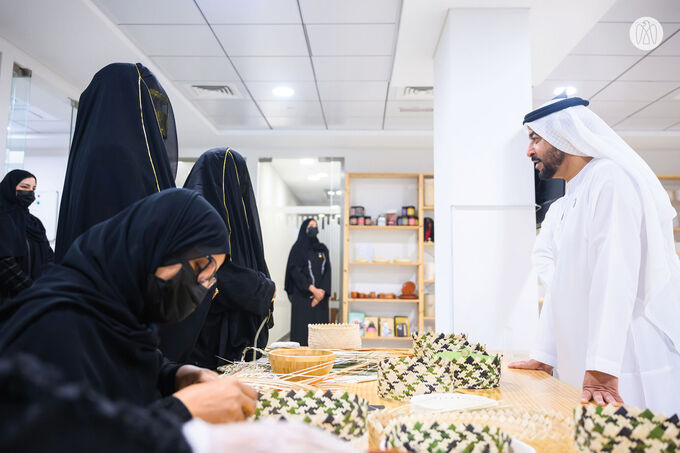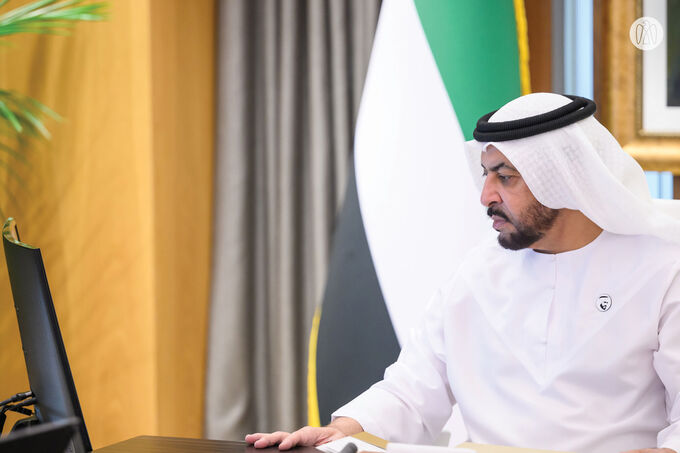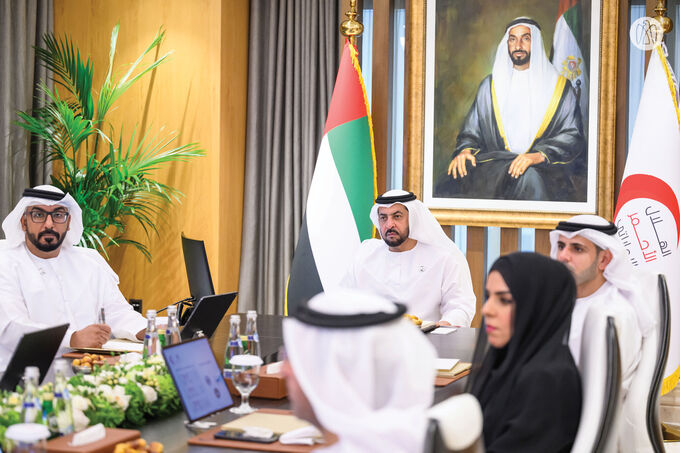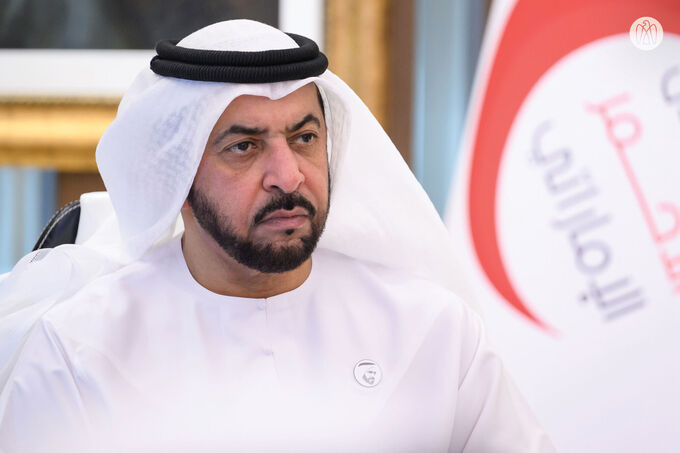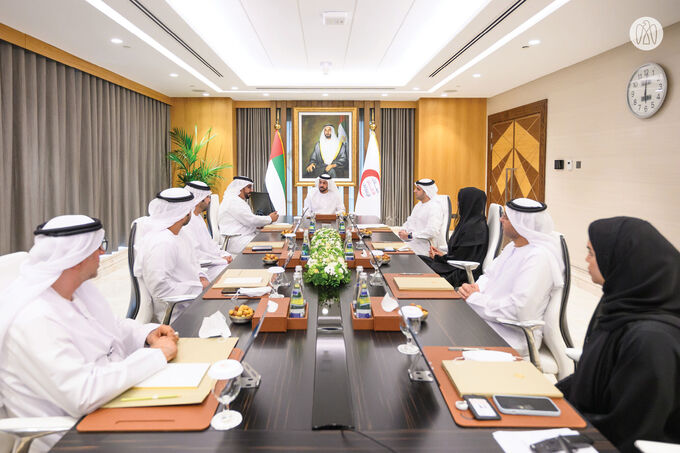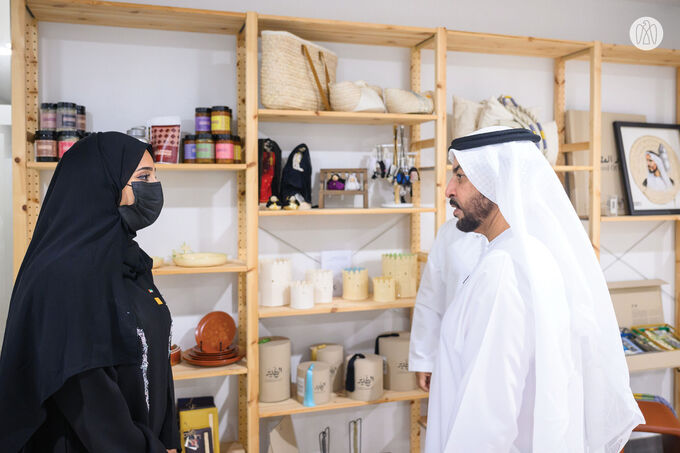 Hamdan bin Zayed has visited Emirates Red Crescent in Abu Dhabi, and emphasised the value of the organisation's efforts to adopt local initiatives that aim to achieve sustainable giving through fixed income resources for low income families.
His Highness urged individuals and government and private entities to support the Hifz Al Niema project, which contributes to combating waste by recycling excess food, clothing and furniture.
HH also called for them to support Al Ghadeer project, which aims to ensure a high quality of life for Emirati craftswomen and to preserve their heritage and culture.