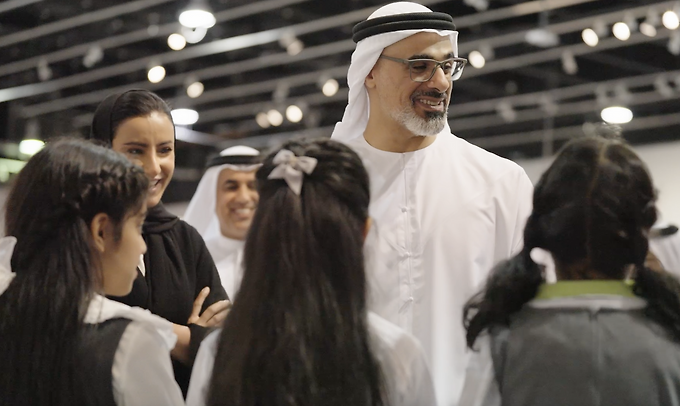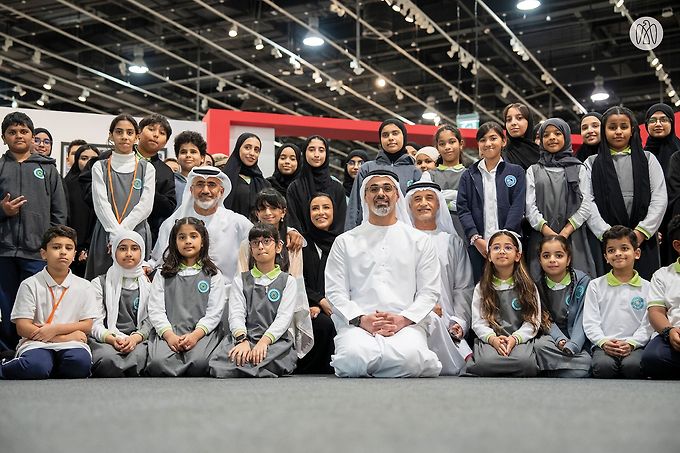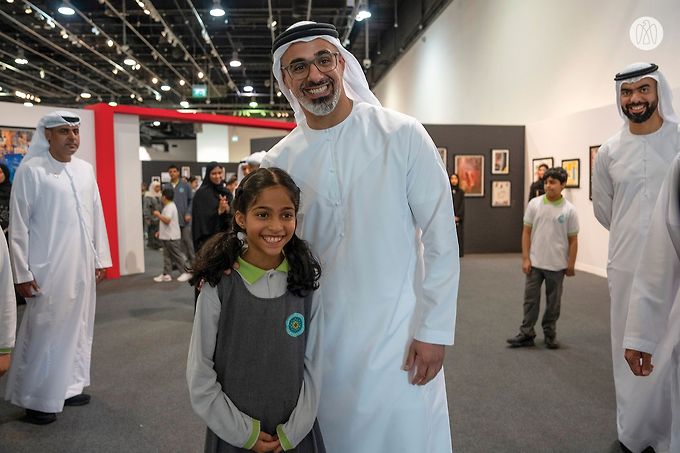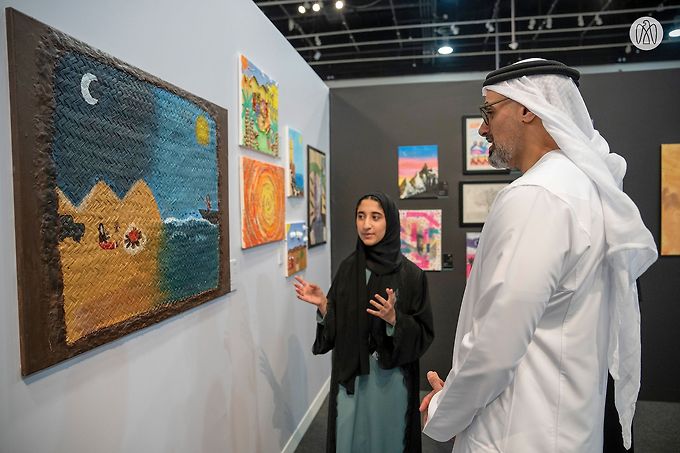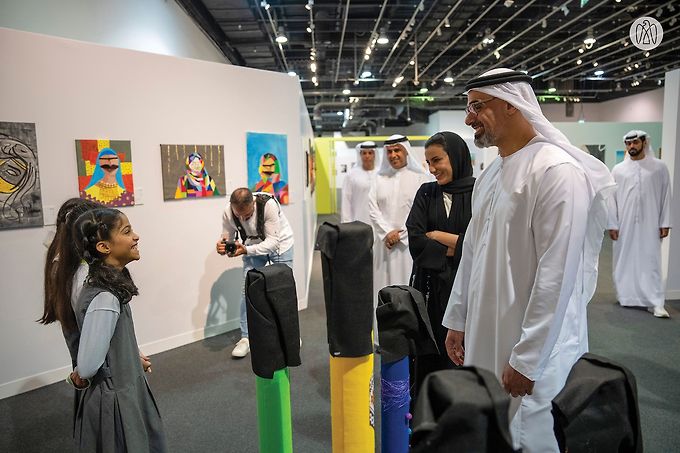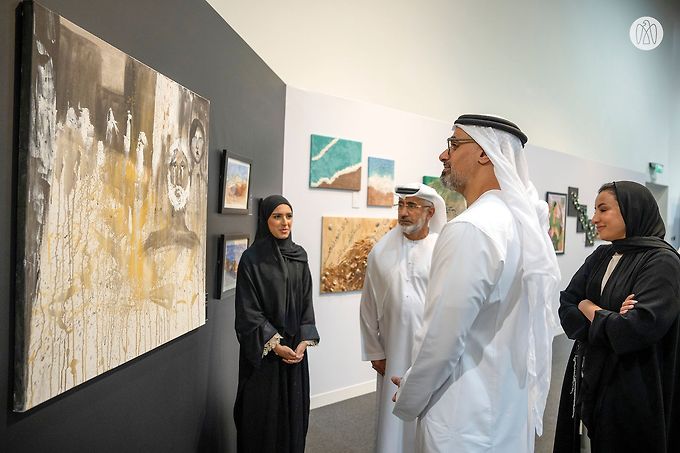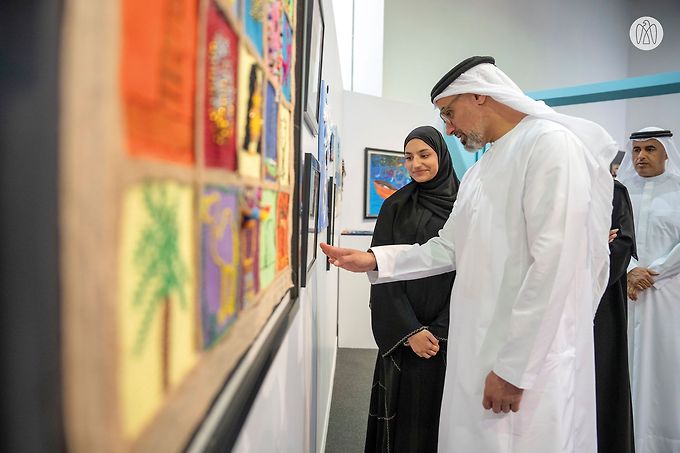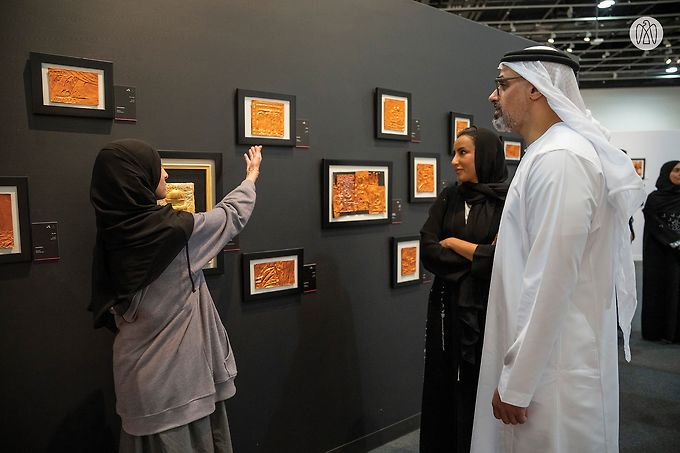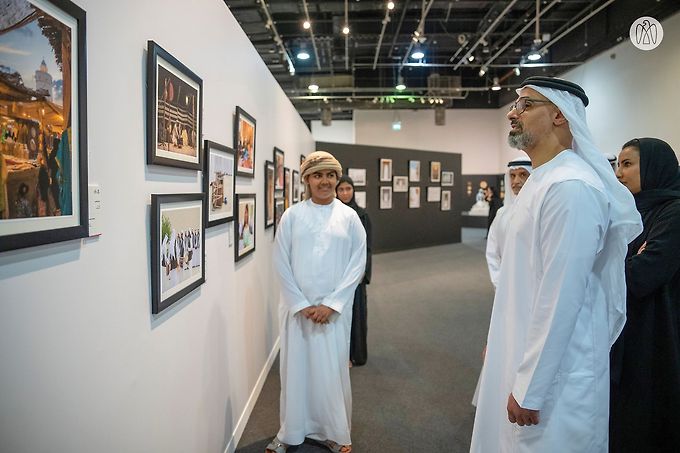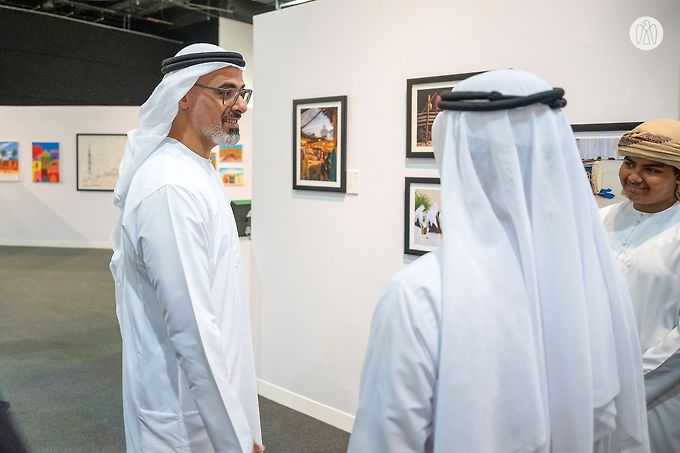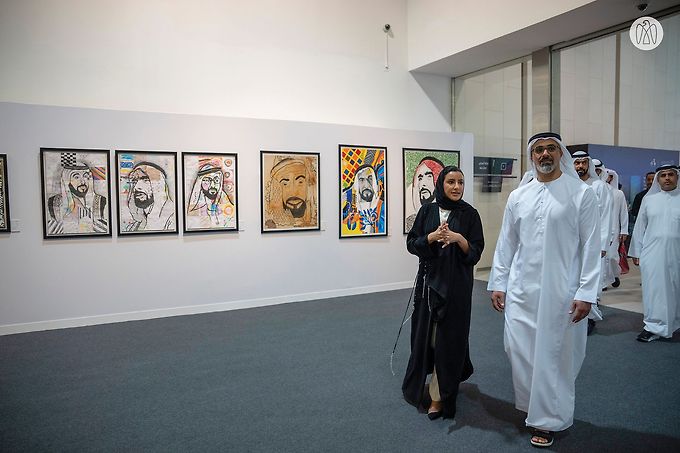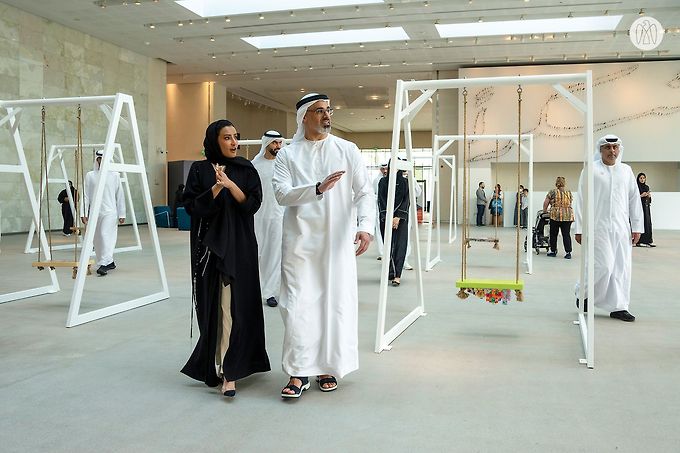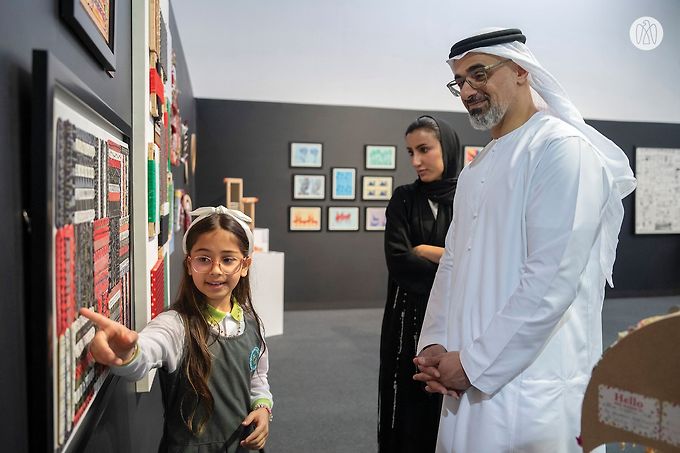 His Highness Sheikh Khaled bin Mohamed bin Zayed Al Nahyan, member of the Abu Dhabi Executive Council and Chairman of the Abu Dhabi Executive Office, has visited the National Identity Program for Visual Arts exhibition, organised by the Abu Dhabi Department of Education and Knowledge (ADEK).
The exhibition, which runs until 8 March at Manarat Al Saadiyat, is the culmination of ADEK's first-ever National Identity in Visual Arts programme and features a unique and diverse collection of more than 500 artworks created by Emirati students.
The programme aims to equip UAE national students in the emirate's private and charter schools with creative learning environments and the artistic skills to explore and express their reflections on the country's national identity, heritage, culture, and values.
His Highness met with students who explained the inspiration behind their artworks and how the programme has developed their understanding, perspective and appreciation of the UAE's traditions, culture and heritage.
HH was accompanied by Her Excellency Sara Awadh Musallam, Minister of State for Early Education, Chairperson of the Federal Authority for Early Childhood, and Chairperson of ADEK; His Excellency Saif Saeed Ghobash, Secretary General of the Abu Dhabi Executive Council.
Part of ADEK's wider national identity initiatives, the National Identity in Visual Arts programme started earlier this year when 32 art teachers participated in two-day training sessions delivered by UAE artists Mohamed Al Astad, Najat Makki, and Wafa Al Hosani, among others. The training sessions provided a platform to foster knowledge exchange, and develop teaching tools across various artistic techniques, including painting, colouring, engraving, sculpting, collage and decollage – a process of cutting, tearing away or otherwise removing, pieces of an original image.
Commenting on the initiative, Her Excellency Sara Awadh Musallam, said: "Fostering national identity is the cornerstone for building the next generation of Emirati citizens who are proud of their national roots and can express this pride through various mediums. Through this programme, our objective was to provide students with the opportunity to explore, celebrate, and express their cultural roots and national pride. We want to make artistic expression accessible to all students and empower our young creative talents to fulfil their artistic potential while championing what it means to be Emirati."
Following the training sessions, the teachers worked closely with more than 1,000 students who created 890 individual and collective artworks. The resulting exhibition showcases a collection of 503 artworks that tackle three core themes integral to the UAE's rich cultural heritage: 'History and Heritage' highlights elements of archaeology, architecture, crafts and cityscapes; 'Nature' explores the significance of the desert, agriculture, and sea in the daily life of Emiratis; and 'Fashion' highlights the importance of traditional fabrics, jewellery, and accessories in Emirati culture.
"We are immensely proud of our students' new-found creativity, and their appreciation for their roots, customs and sense of place," added Musallam. "We extend our gratitude to the Emirati artists and teachers that have contributed to this platform, which will inspire the next generation of Emirati citizens to embrace their culture and express their national pride in creative and meaningful ways."
The National Identity in Visual Arts exhibition opens to the public at Gallery S in Manarat Al Saadiyat and runs daily from 10am until 8pm until 8 March.