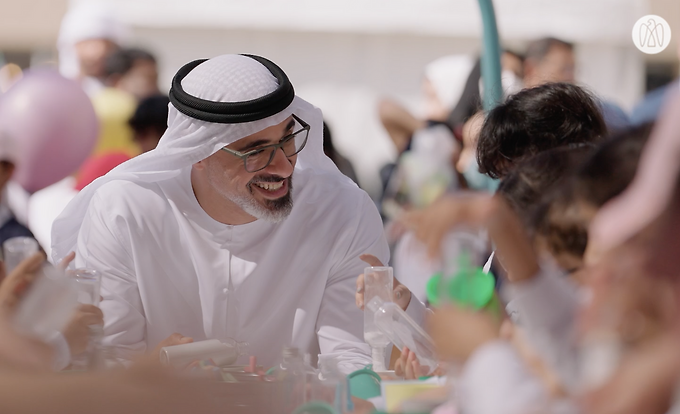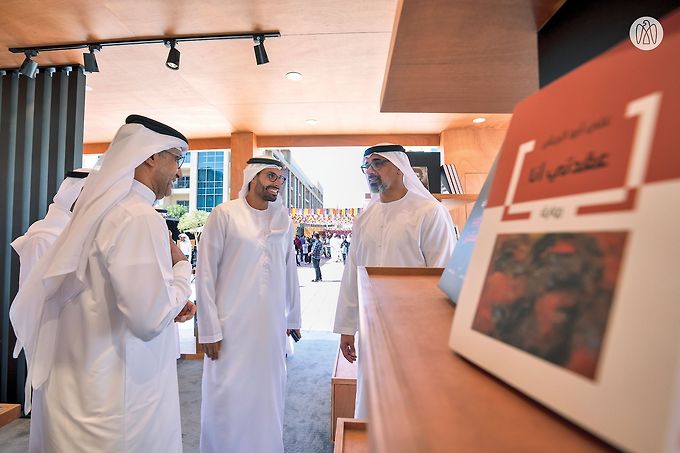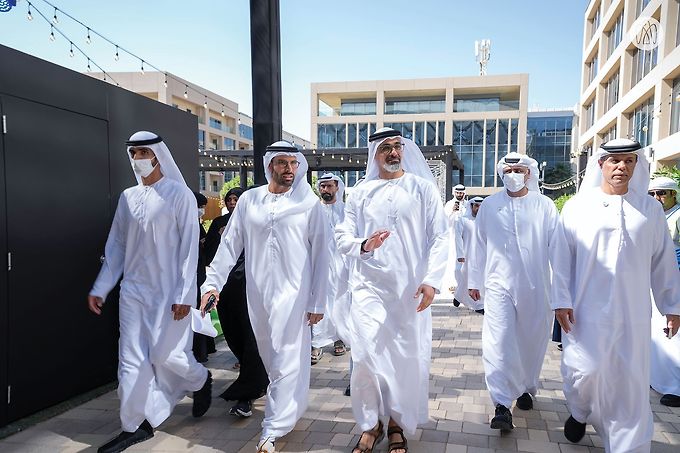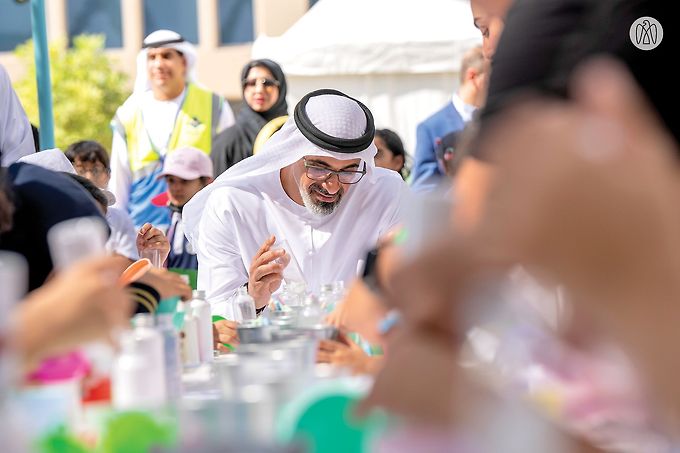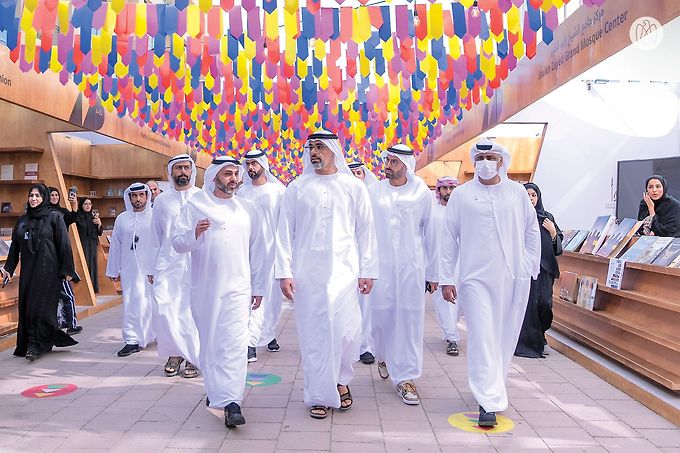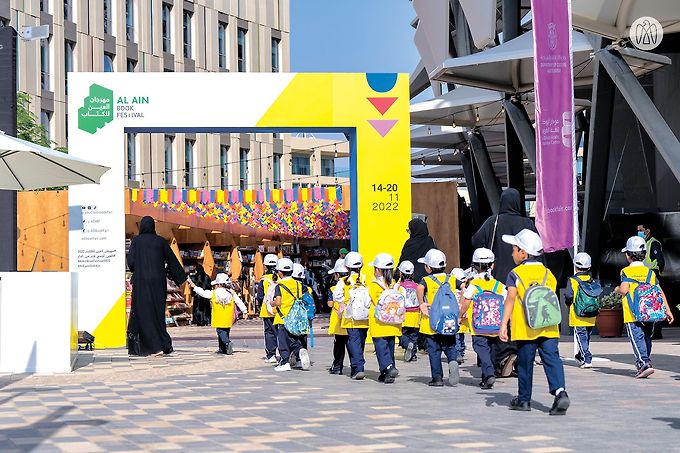 Under the patronage of His Highness Sheikh Tahnoun bin Mohammed Al Nahyan, the Ruler's Representative in the Al Ain region, His Highness Sheikh Khaled bin Mohamed bin Zayed Al Nahyan, member of the Abu Dhabi Executive Council and Chairman of the Abu Dhabi Executive Office, has visited the Al Ain Book Festival 2022.
During the visit, His Highness visited several pavilions and publishing houses taking part in this year's fair and learned about some of the latest literary works that are enriching the cultural scene locally and regionally. HH was accompanied by His Excellency Mohamed Khalifa Al Mubarak, Chairman of the Department of Culture and Tourism – Abu Dhabi (DCT Abu Dhabi); His Excellency Saif Saeed Ghobash, Secretary General of the Abu Dhabi Executive Council; and His Excellency Saood Al Hosani, Undersecretary of DCT-Abu Dhabi.
Organised by the Abu Dhabi Arabic Language Centre (ALC), part of DCT Abu Dhabi, Al Ain Book Festival is held this year under the theme 'All Eyes on Al Ain'. The event, which takes place at five venues across the city including Hazza bin Zayed Stadium, further strengthens Al Ain's position as a regional cultural and creative hub.
Al Ain Book Festival features a programme of cultural activities, live performances, literary seminars and reading sessions. The event has also hosted the inaugural Kanz Al Jeel Award, which celebrates artists and scholars whose work highlights the rich heritage of Nabati poetry, as part of wider efforts to preserve and promote the Arabic language.